The President's Commission on Consumer Protection and Quality in the Health Care Industry is recommending that physicians provide patients with more information about treatment decisions and their own medical successes and failures.
The presidential panel–charged with coming up with a manifesto for a consumer bill of rights–tentatively agreed last month to recommend that physicians disclose more information about the risks, benefits and consequences of treatment options. For example, in the commission's view, if patients need surgery, physicians must tell them all the risks and benefits of the procedure and how many times they have performed it.
The commissioners also advocated that physicians and other health care professionals "discuss all treatment options with a patient in a 'culturally competent' manner," including the option of no treatment.
What's "culturally competent"? Presumably, physicians would need to be familiar with their patients' cultural values and their beliefs related to health. And physicians then would be expected to make accommodations to ensure effective communications, such as providing translators for non-English-speaking patients.
The 34-member commission also recommended that employers be encouraged but not required to offer workers a choice of health plans. The commission agreed that health networks must provide access to sufficient providers to ensure that covered services are accessible without delay. And, the panel said, if consumers think their health plan failed to provide or pay for treatment they deserved, they should have the right to appeal that decision to an external review panel.
The panel ducked the issue of whether patients should be protected from discrimination based on health status. The Health Insurance Portability and Accountability Act enacted just last year solves that problem, some commissioners say. But others on the panel think HIPAA doesn't go far enough in protecting against discrimination based on pre-existing conditions.
The panel's long-awaited report is expected to be on President Clinton's desk by the end of the year, according to Deputy Director Richard Sorian. To correct one misconception, there's no guarantee that the administration will introduce legislation based on the report's recommendations.
Clinton could recommend regulatory changes or urge industry self-monitoring, Sorian has indicated.
Report from GAO Dooms Legislation On 'Gag Clauses'
Question: How many HMO contracts contain "gag clauses" specifically restricting physicians from discussing all appropriate medical options with their patients?
Answer: None. That's right. None.
That's the conclusion of the General Accounting Office, which examined more than 500 HMO physician contracts and found nary a single gag clause among them. The study, requested by Senate Majority Leader Trent Lott, R-Miss., and Sen. Don Nickles, R-Okla., couldn't even find other types of business clauses that indirectly "gagged" physicians.
If there are such clauses, the GAO says, they're unlikely to affect physician practice. Why? Because physicians either are unaware of them, interpret them in a way that doesn't hinder patient communication, or ignore them altogether, according to the GAO.
"This report clearly indicates that the market has worked to address concerns raised by physician organizations about communication between doctors and patients," Nickles says.
One caveat: Even though the GAO couldn't find any gag clauses, the report says physicians might still feel pressure to cooperate with HMO policies on physician-patient communication because the plans still have the power to terminate contracts.
The bottom line: Don't expect to see specific gag-rule legislation passed this session. Was it just a year ago that legislators were tripping over themselves to introduce bills that would permit state regulators or Department of Labor bureaucrats to monitor health plan activities in this area?
HCFA's Marketing Forms Voluntary –For the Present
The Health Care Financing Administration's final marketing guidelines for managed care plans offering Medicare coverage include voluminous forms, letters and instruction. Plans are not required to use those forms–yet–but the agency has made it clear it's not ruling out mandatory use of standardized forms and notification letters in the future.
HCFA is adopting a wait-and-see attitude. But the agency clearly is encouraging health plans to use the model notification materials, which do not require prior review by the agency. Indeed, the guide was designed primarily to assist with pre-approval of marketing materials and only secondarily as a policy reference source for marketing activities, such as health fairs and promotional and educational events.
HCFA also has formed working groups to address two particularly vexing issues–document simplification and health plan contracting with Medicare populations having disabilities.
Take as Needed…
Twenty-six not-for-profit providers and organizations launched the Coalition of Nonprofit Health Care Oct. 1 to lobby for continued tax exemptions.
Kaiser Foundation Health Plan, the HMO Group, Group Health Cooperative of Puget Sound and Health Partners are among the managed care founding members.
The organization will try to solidify a grass-roots campaign to improve public appreciation of the difference between for-profits and not-for-profits and to emphasize the community benefits provided by not-for-profits.
The Medicare Payment Advisory Commission–the new panel created by the Balanced Budget Act of 1997 to replace the Prospective Payment Assessment Commission and the Physician Payment Review Commission–will focus on post-acute care issues at its first public meeting.
Increasingly, hospital and physician payment issues are becoming intertwined–especially in the post-acute care area. The panel will be discussing issues involving skilled nursing facilities, home health agencies, other providers paid under Part B, providers excluded from the prospective payment system and Medicare hospice benefits.
Gail Wilensky, a former HCFA administrator and Prospective Payment Review Commission head, will chair the new panel. ProPAC chairman Joseph Newhouse will be the MedPAC vice-chair.
The members of the commission are: Woodrow Myers, director of health care management at Ford Motor Co.; Alice Rosenblatt, senior vice president and chief actuary at Wellpoint Health Networks Inc.; John Rowe, president of Mount Sinai Medical Center; Peter Kemper, vice president of the Center for Studying Health System Change; and Janet Newport, vice president for regulatory affairs at PacifiCare Health Systems Inc.
---
Our most popular topics on Managedcaremag.com
---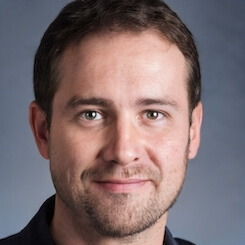 Paul Lendner ist ein praktizierender Experte im Bereich Gesundheit, Medizin und Fitness. Er schreibt bereits seit über 5 Jahren für das Managed Care Mag. Mit seinen Artikeln, die einen einzigartigen Expertenstatus nachweisen, liefert er unseren Lesern nicht nur Mehrwert, sondern auch Hilfestellung bei ihren Problemen.