Welcome to the job: Less than a week after Norman Payson, M.D., took over as chief executive officer of Oxford Health Plans, the once high-flying HMO announced plans to pull out of the Medicaid business in Connecticut and New Jersey and to subcontract Medicaid operations in Pennsylvania. Meanwhile, Oxford's legal woes broadened with separate lawsuits by Connecticut and 10 medical societies for problems stemming from the company's now-notorious financial and information systems mess.
Oxford's withdrawal from the Connecticut and New Jersey Medicaid programs affects 75,000 people. In Pennsylvania, the HMO will remain a player, but has turned over program management and payment of medical costs to Health Risk Management. In return, Oxford will pay the Minnesota-based company 97 percent of annual premiums.
In a pair of unrelated developments, Connecticut's attorney general has joined New York State's class-action lawsuit against Oxford, charging it with concealing the extent of its operating and financial problems. And 10 medical societies signed on to legal actions initially filed against Oxford by the New York County [that's the borough of Manhattan] Medical Society, alleging nonpayment of $140 million. Oxford claims that the figure is far less and that it is making progress in paying claims.
Oxford now has breathing room to continue that effort, as well as to retreat and retrench. The Texas Pacific investment group pumped $350 million into Oxford, with the promise of raising an additional $350 million for debt financing.
With a new management team and a fresh stash of cash at Oxford, physicians and benefits managers are wondering what the HMO will look like by the end of this year. Texas Pacific's move cooled rumors that Payson's orders were to shape up the HMO for a sale, possibly to Aetna U.S. Healthcare–rumors fueled by Payson's record. Payson sold his own company, Healthsource, to Cigna last year when it ran into troubles similar to those Oxford now faces.
Michigan Battle About Transplant Coverage Ends
Blue Cross Blue Shield of Michigan has agreed to cover bone marrow transplants for women with ovarian cancer and for breast cancer patients whose tumors have the potential to be aggressive. The decision ends years of lawsuits against the insurer about coverage for the therapy, which can run as much as $120,000 per treatment.
While bone marrow transplants have become more common, their expense has touched off controversy about their use while long-term follow-up studies are completed. Cancer patients have driven demand, contending that their illnesses don't give them the luxury of waiting for research results.
The coverage applies only to transplants done at federally-designated cancer centers.
AMA Is Top Lobby; Other Health Care Groups Spend Big
It's no secret that lobbying is big business. Now, the first-ever computerized analysis of disclosure reports shows just how much so–and reveals that some of the biggest spenders are health care concerns.
For the first half of 1997, the cost of lobbying the federal government came to $633 million in lobbyists' salaries, office and travel expenses, research and meals and other favors. At the top of the list was the AMA, which between January and June poured $8.5 million into brokering influence about such front-burner issues as managed care regulation and Medicare reimbursement rules. "We have a broad range of issues we focus on," the AMA's James Stacey told the Associated Press, explaining why it keeps two dozen full-time staff lobbyists in Washington. AP conducted the comparison of disclosure reports, first mandated two years ago.
Some of the AMA's expense was an attempt to cancel out, in essence, lobbying by the third-largest spender, Philip Morris. The tobacco giant spent $5.9 million during the period, $1.1 million less than the U.S. Chamber of Commerce's $7 million. Other top health care lobbying interests: Pfizer Inc., $4.6 million; the National Committee to Preserve Social Security and Medicare, $4 million; and the American Hospital Association, $3.4 million.
Confidence In For-Profits Is Eroding
Nosedives in the stock prices of such health companies as Oxford Health Plans, Aetna U.S. Healthcare and MedPartners have focused attention on the question: Does poor performance on Wall Street affect quality of medical care? While an answer to that question realistically cannot be known for years, falling health care stocks apparently have spooked the public about the role of profit-driven companies in medicine.
According to a Kaiser Family Foundation survey, a drop in public confidence in the care provided by for-profit health plans and hospitals followed last fall's highly publicized financial fallouts. Further, investors may be scared away by the recent performance of many health care stocks. From 1987 through 1995, the average annual return for health services stocks was 21 percent, and was 32 percent for HMOs. From 1995 through 1997– boom years for the stock market–average returns for those same stocks were 3 percent and minus 7 percent, respectively.
Investors are an increasingly important source of capital for health plans. Market capitalization, or value of all stocks, of the HMO industry grew from $3 billion in 1987 to $39 billion in 1997, a 13-fold increase. During that period, the value of the market as a whole quadrupled.
New York Blues To Send Denials To External Review
The five Blue Cross Blue Shield Plans of New York have agreed to implement independent external review of claims denied on the basis of medical necessity. The new policy, effective Jan. 1, replaces the Blues' internal appeals programs.
The new appeals process will be modeled on Empire Blue Cross Blue Shield's existing procedure regarding coverage of experimental treatments. Under that system, a patient and physician submit a request for external review, which is forwarded to one of two outside groups, the Medical Care Ombudsman Program or the Economic Cycle Research Institute. MCOP or ECRI selects a reviewing physician, who renders a binding decision within 72 hours, at Empire's expense.
Empire spokesperson Deborah Bohren says the process for experimental treatments "helps us evolve our internal medical policy" by staying on top of viable, cutting-edge treatments before studies are published about them. "It also has something of a sentinel quality," she says, in effect, screening out specious requests for coverage. An internal analysis of the first 10 months of 1997 shows that the external reviewers upheld 60 percent of Empire's coverage decisions regarding experimental treatments.
Together, the five plans cover more than 6 million people.
Insurer's Use Of Not-for-Profit Assets Questioned
Health care consumer groups are taking a dim view of an Independence Blue Cross subsidiary's planned purchase of two small health networks in Florida and Texas. Specifically, the groups want to know how the not-for-profit, Philadelphia-based insurer can shift revenue it collects as a tax-exempt Pennsylvania entity to its for-profit HMO, AmeriHealth, for purposes of out-of-state acquisitions.
The Pennsylvania attorney general's office says it is monitoring the transaction to ensure that charitable assets are being used properly. Independence, which expects to complete both deals later this year, responds that any revenue growth derived from ownership of out-of-state networks enhances its ability to carry out its social mission back home.
Headlines At Deadline…
Highmark, the combined Blues plans of Western and Central Pennsylvania, recovered $3.6 million from physicians and other providers during 1997 through retrospective utilization review. Highmark's process of retrospective UR is aided by software that analyzes irregularities in claims patterns, which are then investigated. Highmark says most cases involve billing errors rather than fraud…. Kaiser Permanente lost $270 million in 1997, despite a near 20-percent increase in membership. Kaiser blamed its first-ever loss on higher prescription drug expenses and what it called its failure to foresee the need for higher premiums soon enough…. Fewer students are entering primary care residencies, thanks to what the American Academy of Family Physicians terms a "primary care backlash." AAFP says while 85 percent of primary care residencies offered this year were filled, the number of openings plugged in each of four primary care programs–family practice, pediatrics and two internal medicine residencies–was down for the first time in a decade. Given managed care's influence on specialties, medical school faculty often counsel students to consider careers in primary care. AAFP chalks up the decline to students' frustration with their perceived lack of choice.
---
Falling stocks pull trust down with them
Trends gleaned from four Kaiser Family Foundation opinion surveys suggest the public's faith in for-profit health entities is tied to the industry's performance on Wall Street.
SOURCE: SURVEY OF AMERICANS ABOUT HEALTH CARE AND THE STOCK MARKET, KAISER FAMILY FOUNDATION, MENLO PARK, CALIF., 1998
---
Managing capitation risk
How physician groups with capitated contracts determine capitation rate adequacy
How physician groups protect themselves from outliers
---
Our most popular topics on Managedcaremag.com
---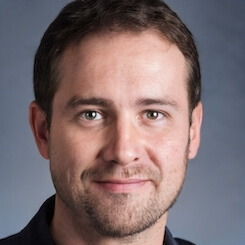 Paul Lendner ist ein praktizierender Experte im Bereich Gesundheit, Medizin und Fitness. Er schreibt bereits seit über 5 Jahren für das Managed Care Mag. Mit seinen Artikeln, die einen einzigartigen Expertenstatus nachweisen, liefert er unseren Lesern nicht nur Mehrwert, sondern auch Hilfestellung bei ihren Problemen.