The Internet as we know it — the World Wide Web — is fewer than 10 years old. Yet it has changed our lives so dramatically that it is hard to imagine life before the Web — before e-mail, Amazon.com, and Yahoo. Now, December 2000, the twilight of the 20th century, seems an appropriate time to speculate how it may play out over the next few years.
It is important to realize that what is happening in the health care industry as it moves to the Web and becomes e-health is similar to what is happening to business in general as it moves to the Web and becomes e-commerce. There is a lot of trial and error to find out what kinds of ventures will succeed in cyberspace.
E-health dot-coms will appear and disappear quickly while the industry sorts out exactly what kind of market e-health is. Right now, nobody knows — not even the experts — because the market itself is in the process of taking shape. Until there is a market that can be measured, we can all expect a continuing e-health marketing barrage.
In addition, there are legal and technical issues that will have an enormous effect on e-health and, in fact, will directly affect its development — issues such as security, confidentiality, and interstate commerce in cyberspace affect all Internet activity and affect e-commerce in general. They will be resolved, driven by the insistence of the marketplace.
What will affect e-health without necessarily affecting all of e-commerce is the implementation of the Health Insurance Portability and Accountability Act.
With its mandated deadlines, HIPAA is forcing an industry-wide overhaul of systems and technology. The development of a common platform will be a springboard for applications we cannot even imagine today. In addition, some consultants believe that HIPAA has the potential to turn health care into a consumer-driven industry.
What to look for
From our vantage point somewhere in the middle of all this change, it is hard to predict how it will turn out. One thing is certain: More than we now believe is possible will ultimately move to the Internet. Based on what is occurring on the Web in other industries and what has already appeared in the e-health arena, new health care offerings are likely to fall into the following categories:
Education. Consumer self-education was the first big use of the Internet for health care. The ability to search for information about specific diseases and their treatment was empowering for many patients and their families.
The next stage in consumer/patient education has already begun: interactive software for health self-assessment and for specific disease, treatment, and prescription information. Health care providers can refer patients to Internet sites (possibly their own) with reliable information written specifically for consumers. Not only do these programs convey information: Their interactive format lets them measure how well patients understand the material and adapt the instruction to the patient's abilities. This type of activity will continue to grow and to become more sophisticated.
Patient care. It's a short step from interactive health assessments to health monitoring via the Internet. Such programs are already available in several formats. For instance, Internet-based disease management programs are beginning to replace telephone call centers. They have the capacity to handle up to 20 times the calls that traditional call centers can. Part of the patient-monitoring process includes sending reminders to take medication or measure blood pressure or sugar levels in the blood. With computer-video cameras and pressure-sensitive devices, the day of the electronic office visit will be here sooner than we think.
There are a number of Web sites where patients can have prescriptions filled in accordance with a prescription benefit program. These programs also will proliferate and become more valuable after the HIPAA standards are in effect. It will be easy for patient data from Internet-based programs to be downloaded directly into a patient's medical record.
Medical resources. The ability to digitize and transmit X-rays, CAT scans, MRIs and other test results means that expert consultations can be free of geographic constraints. Programs for real-time consultations already exist and will continue to proliferate. A program to evaluate EKGs online is in the marketplace. In addition to consultation, expert coaching will spread the newest techniques very quickly.
Provider operations. Practice management software is already available for large and small medical practices. These tend to automate many back-office procedures and include functions such as patient scheduling, patient records, sending referrals and prescriptions, and billing.
The lack of common information technology standards has slowed adoption of these programs, but this barrier, too, will be softened by the standardization required by HIPAA. Further, the programs will allow for direct patient interaction, scheduling appointments, communicating with the office, or consolidating medical records.
As systems are upgraded, large institutions will probably install integrated enterprise-wide systems, such as those provided by SAP, PeopleSoft, or Oracle, to name a few.
Professional growth. As with other career areas, health care professional development is moving to the Web. Long-distance learning for professionals has become an Internet growth area and already includes educational programs for physicians. Of course, the trend toward online licensing and certification exams will continue as well.
Resumes of physicians and other health professionals are on the Web; brokers and agents use it; and online recruiting is growing. Professional associations have a big Internet presence. Currently, the Internet is used in tandem with traditional recruiting and job hunting methods, but it will eventually become the recruitment method of choice.
Medical supplies and pharmaceuticals. In this traditional business-to-business area, large health care organizations are probably not much different from other industries. Suppliers are moving as many business functions as they can to the Internet: ordering/purchasing, account and order verification, accounts receivable information, invoicing, credit granting, collections, marketing, and product information, to name a few.
Many pharmaceutical companies have sophisticated online sites where customers can view special pages customized for their needs in terms of formulary drugs available and what their ordering patterns have been over time, as well as information about availability, delivery, and account status.
Medical practices have the same access as larger institutions do, but they frequently lack the in-house systems to handle supply ordering online. When their systems are upgraded, their use will mushroom.
An Internet world. The Web will be used for almost every aspect of health care within the next few years. It will become easier to use as the physical links disappear, replaced or augmented by wireless devices and hand-held tools that connect people no matter where they are. This may sound like science fiction, but in fact it's about to become our reality.
— Joyce R. Ochs
---
Our most popular topics on Managedcaremag.com
---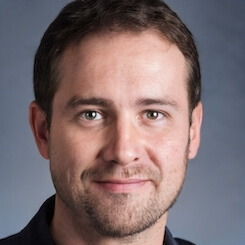 Paul Lendner ist ein praktizierender Experte im Bereich Gesundheit, Medizin und Fitness. Er schreibt bereits seit über 5 Jahren für das Managed Care Mag. Mit seinen Artikeln, die einen einzigartigen Expertenstatus nachweisen, liefert er unseren Lesern nicht nur Mehrwert, sondern auch Hilfestellung bei ihren Problemen.