The increasing use of electronic records may lead the way toward access to diagnostic rationales and long-range patient treatment histories
A recent report by Deloitte Consulting promotes the idea of health plans paying retail pharmacists to serve at the core of disease management programs. The idea is to enhance the role of the pharmacist within an integrated system of care delivery, using pharmacists' databases to improve compliance, diagnostic accuracy, and prescription appropriateness.
This approach, Deloitte researchers say, can save money for plans by improving quality — getting the right drug to the right patient at the right time. Medicare, some health plans, and drug store chains are looking at the idea, basically as an expansion of medication therapy management services
"The use of pharmacists in this way certainly could be a substantial advantage, especially within the medical home concept," says Paul Keckley, PhD, director of the Deloitte Center for Health Solutions, who wrote the report, Disease Management and Retail Pharmacies: A Convergence Opportunity. "They could have a role as care coordinators, with associated potential savings for health plans."
Emerging concept
The medical home that Keckley refers to is an emerging concept with considerable support. Essentially, it refers to a health care delivery system in which individuals use primary care practices as the basis for "accessible, continuous, comprehensive and integrated care," says Keckley.
"The goal is to provide patients with both preventive and curative care in a coordinated fashion," he says. "Pharmacists fit a natural role in that model, in that they are medication management professionals."
"Pharmacists certainly have the skills, training, and knowledge to be prime players in a coordinated approach," says Judy Cahill, executive director of the Academy of Managed Care Pharmacy. "An inherent shortcoming to this idea, however, is lack of pharmacist access to patients' medical records. For them to play a pivotal part in care management, the medical record is essential."
Keckley agrees. Lack of pharmacist access to patient medical records currently limits the role of the pharmacist to medication management, rather than offering an opportunity to manage care between patients and providers, such as nutritionists and physical therapists, he says. Two promising cultural developments, however, have the potential to change that: the increasing use of electronic medical records (EMRs) and the industrywide promotion of electronic prescription transmission.
EMRs will allow pharmacists access to diagnostic rationales and long-range patient treatment histories. For example, an EMR can give pharmacists access to laboratory data. HIPAA privacy concerns may have to be addressed through authorization forms, and state boards of pharmacy may have to re-examine current regulatory practices. But these concerns are already being addressed through medication therapy management (MTM) initiatives across the country — many sponsored by health plans that see a cost advantage in having pharmacists counsel patients.
E-prescribing not only gives pharmacists access to insurance information — data that are mostly already available to them through pharmacy benefit management software — but it also enhances communication with physicians. Several emerging e-prescribing models, sponsored by health plans, include e-prescribing as a component of EMRs.
"Bring into that the use of clinical management tools, which are the tools that DM companies now market, and pharmacists will be able to offer a degree of coordination, especially for patients with chronic diseases, that no other provider, including physicians, is as readily able to provide," says Keckley. "Plans should consider paying for that service."
According to Deloitte, the primary populations served by DM programs are patients with "high-prevalence/high-cost" diseases such as asthma, diabetes, congestive heart failure, chronic obstructive pulmonary disorder and coronary artery disease. These populations "benefit from self-care coaching," says Keckley, "and they trust their pharmacists."
"There is great potential for pharmacists as care coordinators," Cahill agrees. "That's part of the promise that medication therapy management holds for the quality of care."
"There is a huge set of costs associated with lack of proper medication mismanagement," says Keckley, "resulting from wrong doses, drug-drug complications, or even bad handwriting. Focusing on medication management as a core element of disease management, something pharmacists at the retail level are professionally prepared to do, could improve the accuracy of diagnosis, the appropriateness of scripts and improve patient adherence."
Keckley says that even within the DM process as it exists today, pharmacists are being underutilized. And given that $330 billion a year is spent on drugs, encouraging pharmacists to play an active role in the care management process for chronic diseases already makes good business sense.
"Pharmacists already have access to a patient's drug history, including over-the-counter medications, through insurance data," says Keckley. "This data can provide a strategic advantage in disease management, an advantage that is currently underutilized."
Deloitte expects the market for disease management services to reach $30 billion within five years as a result of the nation's aging population, increased incidence of chronic diseases, increased enrollment in Medicare and Medicaid programs, and continuing pressure to contain health care costs. Research shows that only 1 in 4 diagnosed patients with chronic conditions takes medication as directed, "so medication management is a significant determinant of chronic care management outcomes and cost avoidance," says Keckley.
Another element of all this is that although "the centricity of the physician-patient relationship is a fundamental premise of disease management, the degree to which physicians are involved in the actual coaching process varies widely," says Keckley, in spite of strong evidence that a higher degree of treatment compliance occurs when physicians are involved.
"EMRs will play a role in that," says Keckley, "because they can assist in more accurate diagnoses and appropriate treatment plans and can make that information more available to pharmacists, who many patients view as highly trustworthy."
Keckley adds that vendors of disease management services do not use currently available patient-tracking and other information technology software effectively. He adds that plans are paying DM companies for operating models that are inefficient and nonscalable. And right now, although more than 70 million individuals (almost 40 percent of the adult population) have one or more chronic diseases, with seniors routinely diagnosed with three or more, only 20 million of those patients participate in any disease management program.
Medicare
The federal government has a stake in this. More than 80 percent of Medicare enrollees have one or more chronic conditions. Health expenditures for Medicare increased to $401 billion in 2007, including a 19.8 percent increase in prescription drugs.
As a result of these trends — improved technology and a growing demand for improved DM services — Keckley says that "health plans and Medicare will pay retail pharmacies for disease management services that result in improved patient care and lower costs."
"Reimbursement for disease management services will be accepted by commercial plans and tested by Medicare via pilot programs," he says. "It's already happening. Placing pharmacists in that scenario is not a big jump."
---
Our most popular topics on Managedcaremag.com
---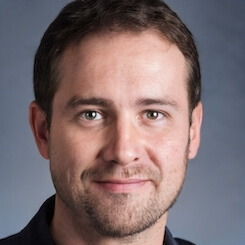 Paul Lendner ist ein praktizierender Experte im Bereich Gesundheit, Medizin und Fitness. Er schreibt bereits seit über 5 Jahren für das Managed Care Mag. Mit seinen Artikeln, die einen einzigartigen Expertenstatus nachweisen, liefert er unseren Lesern nicht nur Mehrwert, sondern auch Hilfestellung bei ihren Problemen.