It depends partly on whether the population is rural or urban and whether utilization can be controlled
After more than a year of rancorous debate, the discord over a dizzying slate of ideas for reforming the country's health care system was finally reduced to a few swift legislative thrusts. The final defining features of reform came in a reconciliation bill that included a sea change in the way that Medicare Advantage plans can operate — carefully crafted to shrink the multibillion-dollar business until its payments are ratcheted down to a rough parity with traditional fee-for-service Medicare.
Legislators looking for enough spending cuts to pay for the whole reform package found $132 billion in savings over 10 years from the changes they made to Medicare Advantage.
To hit that mark, Congress established a scale for payments that divides counties into four tiers based on the cost of Medicare. The new payment formula ranges from 95 percent of traditional fee-for-service Medicare in the quarter of all U.S. counties where Medicare costs the most, to 100 and 107.5 percent for the next two lower-cost county tiers, and 115 percent in the lowest-cost group. The changes begin with a rate freeze in 2011, and then the new payment structure will be phased in three, five, or seven years from now, depending on a formula that gauges the effect of the new program. After 2014, plans that earn high quality ratings can get 5 percent in supplementary payments. (See "Counting the Stars in MA," on page 16.)
The Medicare Advantage plans will be required to limit their administrative costs and general overhead to 15 percent, with an 85 percent medical loss ratio devoted to medical care and services. Any plan that can't hit that mark after three years will be prohibited from enrolling new members until it is in compliance. After five years of noncompliance, those plans would be terminated.
"What it means in practical terms is that Medicare Advantage private fee-for-service plans are going to have a much tougher time because they are more expensive," says Peter Kongstvedt, MD, a noted insurance industry consultant and a member of MANAGED CARE's editorial advisory board. But smart, efficient plans that know how to control costs can greatly improve their odds of success.
"The Medicare Advantage HMOs should do pretty well because they are often below the fee-for-service equivalent and they have done OK," says Kongstvedt. "And the well-run Medicare Advantage PPOs, the ones paying attention to utilization management and disease management, case management and so forth, they should be OK as well.
"The rebalancing of urban to rural is going to be useful for those in the more rural areas, of course, but the ones in the really expensive urban areas that have been getting a lot more money are going to definitely get squeezed real hard."
The new math
The proposals that would shape this final Medicare Advantage plan began to take clear shape in February, says Brian Biles, MD, MPH, a professor of health policy at George Washington University who has been modeling the numbers as the legislation advanced. But it has never been easy to define precisely what plans do on the ground floor of Medicare Advantage, where plans manage programs on a county-by-county basis.
CMS has never released the plans' actual Medicare Advantage "bids," which are the audited cost of providing the benefit at the county level, says Biles. But the Medicare Payment Advisory Commission (MedPAC) has helped fill in some of the gaps on county bids, while the Kaiser Family Foundation's Tricia Neuman has been publishing a helpful analysis of quality rankings and enrollment that helped make the process easier.
Right now, Biles notes, Medicare Advantage plans receive on average 113 percent of what it costs to provide traditional fee-for-service. That average will now fall to 101 percent of FFS.
To put the cuts in perspective, Biles analyzed $98.9 billion in federal payments to Medicare Advantage plans in 2009. If the plans had been operating under these new rules, they would have been paid $88.2 billion — more than $10 billion less.
The average annual MA payment in 2009 of about $8,700 includes an extra $1,138 for members — money that was used to subsidize extra benefits such as the 20 percent coinsurance for Part B or the hospital deductible. But under the new law, says Biles, money for many of those extras will disappear.
"Once the entire system is fully implemented and we apply those assumptions back to data for 2009, we would see 68 percent of the enrollees in plans that would not have federally provided funds to reduce their hospital deductible or their physician coinsurance," says Biles. "Like Medigap [private supplemental insurance policies], those costs would have to be built in — charged either out of pocket or built into a monthly premium."
The new payment structure, says the professor, will be purposefully tilted in favor of plans operating in low-cost areas, many of which are rural counties. Then it steadily adds pressure in each of the other three cohorts, with high-cost areas, including many urban areas with big populations to market to. But even in the counties that get the highest payment rate there is no escaping some tough realities.
"We know that while many of the plans in rural areas would be paid 115 percent, MedPAC's report shows that in several of these areas their cost for providing the benefit is 115 percent to 125 percent of fee-for-service," says Biles. "What that means then is that the ability to provide additional benefits in many areas, including 115-percent counties, will be limited."
Based on his analysis, two thirds of the plans will be in areas where the future payment is less than what it now costs to provide the plan.
Survival strategies
Within hours of the vote in favor of reconciliation, a group of leading Republicans in Washington immediately fanned out to spread the word that Medicare Advantage is as good as dead.
In an interview with Fox News, New Hampshire Sen. Judd Gregg said, "If you say to seniors who buy Medicare Advantage insurance that's no longer going to be available, that's obviously going to impact services."
"Because Washington doesn't approve, millions of Wisconsin seniors will lose their Medicare Advantage plans," intoned Wisconsin Republican Paul Ryan in an op-ed piece in the Milwaukee Journal Sentinel. But even while a broad slate of analysts, health plans, and consultants predict a widespread shakeout among Medicare Advantage plans, they are also generally quick to outline how many plans — if not most — can survive and indeed thrive under the new system.
"The pronouncements of the death of Medicare Advantage are way premature," says John Gorman, CEO of the Gorman Health Group, a top Medicare managed care consultancy. "It is going to be a challenge as we go through this transition around payment, but I don't look at this as a lethal headshot by any means."
If anything, Gorman says, it looks like the late '90s, when private Medicare plans went through another wrenching change, only "with a lot of new money behind it.
"I really think this is going to be déjà vu all over again: consolidation but no big impact on enrollment, though we may lose a couple million members," he adds. "But there will be road kill." Of some 750 companies at work in the field now, Gorman estimates 250 could fall away in the next few years.
"There is no doubt that there is going to be a shakeout," says Frank Ingari, CEO of Seattle-based Essence Healthcare, which has 50,000 Medicare Advantage members in six states. "There are a lot of people that did a desultory job with MA plans. They thought, 'This is just like fee-for-service, only I get 15 percent more.' They didn't really get into it.
"You are going to see a lot of those folks say, 'Well, you can't get there from here.'" They will either drop out quickly or cut back benefits and ride a dwindling population in a steady downward spiral until they exit out.
"The next five years are going to see declining reimbursements and escalating costs," Ingari adds. "It is a Darwinian situation, and the survivors are going to be the ones who master that learning curve. You are going to have to continue to innovate and improve operations. The game is changing. The business is changing in a fundamental way.
"The only way it works is to get better coordination of care, and most experts agree that that requires some new things," says Ingari. "You've got to have primary care physicians as the quarterbacks of care. You've got to have a whole new level of technical integration: network data compatibility among providers, new clinical informatics, eliminating the duplication of expensive tests. That's a very different business."
"It is imperative for plans to recognize that we have to shift strategic focus away from sales and marketing," says Gorman. "That is where you put your energy when you get double-digit reimbursement increases, but that party is over. Now the focus shifts to chronic care management, getting back to some new basics on how you aggressively manage seniors with multiple co-morbidities. Washington is now saying very clearly that if you can't bend the curve with these folks, then you might as well put up your cleats and go home."
"It is important to keep in mind that plans will be heavily affected based on which counties they operate in," says Doug Armstrong, director of policy analysis for the Blue Cross & Blue Shield Association. A plan operating, for example, in California's Alameda County would feel a much different impact than one right next door in Santa Barbara County.
Alameda falls in the 25 percent of counties in which Medicare Advantage plans will be paid at 95 percent of FFS, while in Santa Barbara County the rate will be 115 percent. In Alameda, that amounts to a 19 percent cut in the benchmark rate, Armstrong calculates, to $173 per member per month. That compares with an 11 percent reduction in Santa Barbara and $90 PMPM. Plans in both counties are going to face some tough choices as they go ahead, balancing out what they earn against the benefits they offer and the out-of-pocket expenses charged to members.
Who's hurt, who's helped
"You combine that with health care inflation, and plans are going to be making decisions about how much of this they can pass on to the beneficiary in premiums, reduced benefits, higher cost sharing, and deductibles, or if they leave the market altogether," says Armstrong.
The Pacific Northwest, adds Armstrong, will be particularly hard hit by the new math on payments.
"In Oregon and Washington, fee-for-service Medicare rates are some of the lowest in the country and the providers are such a strong pack that the only way to get providers into networks is by paying 120 percent to 130 percent of fee-for-service," says Armstrong. "Unless that plan is able to negotiate more favorable rates than fee-for-service Medicare, there is no way they can take that hit. In some regions 115 percent just isn't enough."
But plans won't necessarily disappear overnight. Implementation of the new rules is staggered, with different groups of counties shoehorned into the new payment scheme in three rounds spread out over more than six years.
"What was cool about [the reconciliation bill] was that in the counties hit the hardest, like Miami/Dade, which goes to 95 percent, by stretching the transition to several years, in some cases six years or longer, you are adopting a pretty thoughtful approach," says Gorman. "Had they done that over two years, there would be a mushroom cloud over South Florida."
A unique area like Puerto Rico, though, could undergo a radical change in short order.
"Their cost structure is different," says Gorman. "Hospitals are owned by the state, so fee-for-service costs there are much, much lower than the mainland." Under a system set up a decade ago, Medicare Advantage rates were boosted to 160 percent of fee for service, "which is why Medicare became the wild, wild West. If they don't get special dispensation, the rates in Puerto Rico are going down $300 per member per month over the next three years."
The Medicare Advantage plans that are most likely to emerge from this, says Biles, will be the most efficient urban operations, right where HMOs originally made a reputation for themselves with tightly controlled provider networks.
"Those urban areas are where it is "easiest is to be efficient in comparison to local fee-for-service," says Biles. "We know that the major differences in cost are not so much price but quantity and intensity of care. Plans can eliminate extra visits and extra hospitalizations. They can reduce unnecessary CT scans and MRIs and coronary bypass procedures. It boils down to their ability to be more prudent or more frugal; sometimes doctors refer to it as parsimonious."
In rural areas, there simply aren't enough doctors and hospitals to push those kinds of market efficiencies. And once you calculate just how much of a provider's income comes from Medicare Advantage, he adds, you can see why it will never be easy.
"Medicare is 22 percent of the health care dollar, and Medicare Advantage averages 20 percent of enrollees, so you are down to 4 percent of total dollars in the system," says Biles. "One big health plan could be half of that, so you are down to 2 percent. All you've got is 2 percent of his or her revenue." How much clout can that buy?
No insurer in the country has been more gung-ho about Medicare Advantage than Humana. One of the first of the big insurers to jump into the market, its Medicare Advantage membership grew to 1.5 million at the end of 2009, a jump of 72,600 members, or 5 percent, from the year before. Along with UnitedHealthcare, Humana had been an early and eager purveyor of private fee-for-service Medicare plans, where plans faced no requirements to conduct utilization reviews, collect HEDIS data, or contract with physician networks. And Humana's big stake in Medicare Advantage hasn't gone unnoticed on Wall Street.
"About three fourths of Humana's operating revenue comes from government programs, including Medicare Advantage, standalone Medicare prescription drug plans, Medicaid, and Tricare for the families of military personnel," wrote Morningstar analyst Matthew Coffina ahead of the congressional reform vote. And Coffina noted that the congressional action on Medicare Advantage is one of the storm clouds gathering around the big national insurer. That gloomy view helped depress Humana's share price on the day the reconciliation bill passed its final hurdle in Congress.
But some analysts believe that Humana, which declined comment for this story, can successfully navigate its way through the coming storm.
"Humana has been very forthright over the last several years that they viewed private fee for service as a transitional product as they spun out PPO networks," says Gorman. "That is a model we're going to see several companies follow; the ones that had the most members in private fee for service."
"This industry will adapt, and relatively quickly," he adds. "We already see that in the products we're seeing in the market. There is more emphasis on middle- to upper-income members through PPOs. The PPO is really designed to compete against Medigap, and there are 9 million beneficiaries still buying Medicare supplemental insurance at outrageous monthly premiums."
"Many plans have already awakened to this," adds Gorman. "They see that the battle that has been fought for the lower-income beneficiaries through HMOs now will shift to more affluent beneficiaries able to pay a greater premium. And by definition there is a correlation between income and health status."
Essence Healthcare, a plan that was organized by physicians seeking to successfully manage risk contracts like this, is better positioned than many in the MA field. And even while most others in the industry may be calculating losses, its CEO is counting on fresh gains. "The Medicare Advantage population is going to grow," says Ingari.
While the partisan shouting in Washington, D.C., over reform may soon fade, Armstrong and others who track federal policy will turn their attention to the mountain of work yet to be done turning the new law of the land into a regulatory guidebook for the industry. And Armstrong, for one, is hopeful that there are at least a few objectives that can still be obtained.
At the top of his list is the way the government handles the new bonus system. The way payment rules will be constructed, tightly controlled Medicare Advantage HMOs have the chance to look better on paper because they can command the flow of quality data they need from providers while compelling performance on key metrics like caring for diabetics. That leaves PPOs at a strategic disadvantage.
Armstrong says the government should compile statistics by the type of plan that is involved, with opportunities to collect bonus money for each.
Saw it coming
While many of the fine points will require a significant amount of study by Medicare Advantage plans, experts say that this is one change they could see coming in broad outline years ago.
"In principle, I don't object to bringing the payments so that they are more comparable," says Gail Wilensky, PhD, who headed the Medicare program during the first Bush administration. "I've been alerting any groups that had asked over the last several years that it was only a matter of time and how quickly payments would be equalized between traditional Medicare and Medicare Advantage."
She adds ominously that "The cautionary tale is that there is no worse business partner than the government. That's been true forever. But it is a big market. To just walk away because they are notoriously bad business partners is hard to do."
"In principle, I don't object to bringing the payments so that they are more comparable," says Gail Wilensky, who headed the Medicare program during the Bush 1 administration. "It was only a matter of time."
Efficient urban MA plans that can clamp down on utilization are the ones with the best chance of survival, says Brian Biles, MD, MPH, a professor of health policy at George Washington University.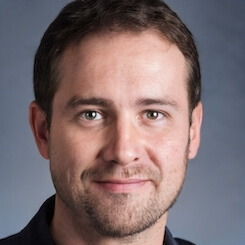 Paul Lendner ist ein praktizierender Experte im Bereich Gesundheit, Medizin und Fitness. Er schreibt bereits seit über 5 Jahren für das Managed Care Mag. Mit seinen Artikeln, die einen einzigartigen Expertenstatus nachweisen, liefert er unseren Lesern nicht nur Mehrwert, sondern auch Hilfestellung bei ihren Problemen.