Though this innovation focuses mainly on the provider's role, only health plans have the assets, such as claims data, to make it succeed
Health care industry pundits believe the Patient Protection and Affordable Care Act (PPACA) of 2010 will restructure the way millions of Americans receive health insurance, but that it may do little to control costs. There is concern that one of the unintended consequences will be further consolidation of hospitals and physicians, which could result in still higher prices.
Largely overlooked by many critics, however, are payment and delivery system reforms in the legislation that will lead to the further development of accountable care organizations (ACOs). If the payment reforms are fully implemented, ACOs have the capacity to significantly reduce costs and restructure health care delivery.
What's an ACO?
An ACO is generally defined as a local health care organization with a network of providers such as primary care physicians, specialists, and hospitals that are accountable for the cost and quality of care delivered to a particular population. The purpose is to deliver more efficient and coordinated care that is rewarded with a financial bonus for achieving performance benchmarks set by the Centers for Medicare & Medicaid Services (CMS). The Patient Protection and Affordable Care Act (PPACA) refers to an ACO as a legal entity that includes both physicians and hospitals, has at least 5,000 Medicare lives under contract, has the ability to pay participants, and includes both Medicare and commercial lives.
Health plans must help lead the development of new organizational structures and develop core competencies such as data analytics, predictive modeling, risk adjustment and claims administration if ACOs are to succeed financially.
Job #1 of ACOs is to reduce costs. Neither medical groups, hospitals, nor health plans have an effective business model or the required resources — acting separately — to do the job adequately. Health plans have core assets such as marketing, claims data, claims processing, reimbursement systems and capital. It would be too costly for all but the largest provider-sponsored ACOs to develop these capabilities. On the other hand, medical groups and hospitals are better positioned to foster financial interdependency and clinical integration among the continuum of providers and care settings.
It simply makes more business sense for providers and payers to put skin in the game, commit themselves to reasonable clinical and cost goals, and share resources to minimize expense and financial risk.
Times are a-changin'
Skeptics, including some leading economists, point to past efforts at cost control and see only marginal success, inasmuch as past efforts at organizational and financial reform — health maintenance organizations (HMOs), preferred provider organizations (PPOs), professional services organizations (PSOs), and integrated delivery networks (IDNs) — did little to constrain cost escalation except between 1985 and 1995.
Projected federal spending on Medicare and Medicaid
It is the spending of an individual that will have the most impact, rather than the demographics of an aging population.
"Excess cost growth" refers to the extent to which the increase in health care spending for an average individual exceeds the growth in per capita GDP.
"Interaction" refers to the joint effects of excess cost growth and the aging of the population, which result in greater growth in spending than from the two factors individually.
"Aging of population" refers to demographic shifts, such as increasing average population age and life expectancy.
Source: Congressional Budget Office
Four new factors have fundamentally altered the landscape, increasing the potential for meaningful cost reduction:
The economic downturn. Employers and local governments cannot afford the projected levels of medical expense.
The availability of analytic and financial modeling tools. Providers and payers now have access to sophisticated medical software to estimate risk and manage it better than ever before.
The federal government's mandate for Medicare payment and organizational reform — with a timetable. Incentive payment schemes and ACOs are now law; reform activities are no longer a matter of choice.
The overwhelming financial and clinical challenge of managing chronic diseases.
Unlike previous efforts at reform, PPACA promotes organizational flexibility and innovation.
Four organizational models are emerging: network, organized medical group, hospital, and collaboration. While each incorporates varying levels of clinical integration, all have the potential to reduce cost and improve quality.
Four emerging ACO models
The organizational design of ACOs is as differentiated and flexible as the array of potential payment schemes. The current PPACA guidelines for ACOs ("What's an ACO?" on page 12) are general and can accommodate varied provider approaches.
The operational and organizational design as well as clinical care redesign are left to the preferences of sponsoring providers and reflect their negotiated agreements. This leads to innovation in ACO structuring and approach. Four types of ACOs are beginning to take form.
1. The network model is associated with systems on the East Coast, such as Dartmouth-Hitchcock, with a long history of physician independence and single-specialty groups. This model utilizes an umbrella legal entity and governance structure, but leaves the clinical redesign to physicians and hospitals in the network. These organizations are positioned to take global capitation or participate in shared-savings arrangements, particularly when working with a provider-sponsored health plan or a "friendly" insurance company. It will be difficult for them to participate in highly integrated payment schemes like bundled payments.
2. On the other end of the spectrum is the organized medical group model associated with large physician organizations such as Geisinger, Health Partners, Intermountain, Mayo, and Permanente. Using the multispecialty medical group as the core, some of these organizations build tightly contracted IPAs to create a full complement of clinical services. These ACOs can drive clinical redesign and financial redistribution because they own or partner with hospitals and ancillary service providers. They are well positioned to participate in global payment arrangements as well as more coordinated payment models such as P4P and bundled payments as long as they have a primary care base.
3. The hospital systems model will also form ACOs through organized initiatives like Premier's ACO hospital collaborative that involves 75 initiatives. Hospitals will be organized to closely align with physicians to create a risk-bearing entity. The key to clinical redesign and payment success will be their ability to look beyond current production-based models and focus on new risk-sharing mechanisms and clinical redesign. Sutter, Sharp, and Scripps are examples of this model in California.
4. Finally, there will be collaborative models that involve a hospital system, a large independent physician organization, a large employer, and a health plan. The Iowa Health System/United/John Deere model in the Midwest and the Catholic Healthcare West/Hill Physicians/CalPERS/Blue Shield of California model in northern California are leading examples. Such virtual models are the least understood and the most complicated to manage because control is decentralized. However, ACOs that bring together all administrative, financial, and clinical functions are in a good position to undertake complex redesigns.
These models will focus on three main strategies. First, integrated care management programs will seek to engage patients around the clock. Advanced analytics and mobile technology make this possible. Second, providers will identify potentially preventable events (PPEs) by using clinical and IT resources. Under new payment schemes it will be an economic necessity to avoid preventable admissions, readmissions, complications, ancillary services, and emergency room visits. Third, clinical redesign will reconfigure how care is delivered to reduce cost, waste, and harm to patients.
What is different now?
Why will ACOs work, when HMOs, managed care, PSOs, and discounted fee-for-service failed to provide long term cost control? Five factors will drive cost reduction and improved care.
Robust technologies are being used to track and implement cost control methodologies. Relational databases allow health plans and medical administrators to retroactively analyze cost drivers, and predictive modeling software can identify high-expense groups. Electronic medical records and personal health records are becoming ubiquitous. Complex case management, chronic care management, and population management tools have become sophisticated and more flexible to employ.
The physician community is markedly different today from what it was when the 1996 Balanced Budget Act launched PSOs. Many physicians, no longer organized as a cottage industry, now practice in a multiplicity of structures: large IPAs (in southern California, for example), multispecialty groups (as in the northern Midwest), large primary care groups associated with large integrated delivery systems, and solo and small group practices.
The trajectory of physician careers has been altered. Physicians were once the epitome of entrepreneurial small business people, but are now more likely than not to be employed by medical groups of different sizes, hospitals, or health systems. Physicians are providing the managerial fuel for these organizations. Indeed, physicians with advanced business degrees, medical informatics training, and public health degrees are now at the forefront of the medical industry.
The industry has more than 20 years of experience and experimentation with payment methodologies that target financial and clinical outcomes instead of production. Capitation, bundled payments, case rates, P4P, global trend guarantees, and shared-savings arrangements are all part of the payment lexicon.
The health care industry has seen remarkable consolidation along with improved clinical integration. Many urban and suburban hospitals are now organized into systems, and many physicians are no longer in solo practice. Some of these large, multibillion-dollar entities now have the capital and managerial capability to purchase and implement the technological infrastructure associated with payment reform such as electronic medical records and computerized physician order entry systems.
The ACO model of coordinated care with performance incentives for network providers holds enormous promise, but its current lack of structural and operational specifics permits broad interpretation of what it is and what infrastructure is required to be successful.
Fundamentally dissimilar programs might fly under the banner of ACOs and could discredit the potential contribution of this model if they are under-resourced while attempting to bundle payments for outcomes, not services. As a result, there will be many failures as the health care industry comes to grips with what is required to be a successful ACO.
3 areas, big savings
Costs cannot be controlled in a sustained manner without further clinical care redesign. The time-honored alternative is to cut provider payments. ACOs have an opportunity to reduce costs and increase quality because they are mandated to clinically integrate as an organization, focus on Medicare cost control, and manage commercial insurance contracts. Three opportunities for cost control stand out: preventing medical events, managing chronic illness, and managing medical systems.
Opportunity 1: Potentially preventable events (PPEs)
Millions of duplicative and sometimes-harmful medical procedures are performed every year. An effort is under way to identify, catalogue, and reduce these PPEs. Five types are being targeted.
Preventable complications. Events that cause unnecessary harm to the patient and cost to the system above and beyond the natural progression of an illness or injury.
Preventable readmissions. Returns to the hospital that could have been avoided through the care management process post discharge.
Preventable admissions. Admissions caused by lack of coordination and lack of access to ambulatory care.
Preventable ancillary services. Duplicative procedures or services that do not provide useful diagnostic or therapeutic information.
Preventable emergency room visits. Visits caused by inadequate services of a prior hospitalization, lack of access to ambulatory services, or poor patient care management.
Comparing PPEs to a baseline of best practices will allow ACOs and payers to create risk arrangements and shared-savings schemes around the reduction of potentially preventable events. While no reliable information exists about the extent of costs associated with PPEs, expert opinion suggests an 18–25 percent savings, while anecdotal information suggests savings could well top $100 billion per year.
Opportunity 2: Chronic illness management
Treating chronic illnesses accounts for up to 75 percent of health care expenses. ACOs can reduce costs by helping patients make better treatment and lifestyle choices and by assisting physicians in the care of chronically ill patients. Major opportunities include the following care management initiatives:
Diabetes clinics and management. Diabetes affects 17.5 million Americans and costs the health care system $116 billion a year. This is a major target for improving adherence to medical regimens, reducing expense, and increasing quality.
Treating cancer as a chronic illness. The cost of cancer treatment is projected to be 5 percent of all health care expenses. As cancer becomes increasingly treated as a chronic illness, ancillary settings will be the focus of care management.
Keeping congestive heart failure patients at home. CHF costs $38 billion to treat every year. It is the leading cause of unnecessary Medicare readmissions and can be better controlled through more sophisticated care management at the patient's home.
Reducing teenage asthma patient trips to the emergency room. Asthma events are the number one reason for teenage admission to the emergency room. Most could be avoided with better-understood treatment protocols and mobile monitoring technology.
Reducing obesity rates. About 9 percent of medical spending in the United States is attributed to aggregate overweight and obesity. Medicare and Medicaid finance half of these costs.
The medical condition lends itself to comprehensive behavior-change interventions and community care management.
Opportunity 3: Medical system management
As ACOs merge hospital and physician operations, pragmatic opportunities arise for focused and significant cost reduction. The key ones are:
Patient-centered medical homes. Well designed medical homes expand the services primary care physicians offer, effectively manage patient behavior, and provide alternatives for unnecessary hospitalization and emergency room visits.
Complex case management. In commercial populations a very small percentage of patients consumes 70 percent to 80 percent of every health care dollar. Complex-case management systems can reduce costs by 30 percent or more and increase the quality of outcomes.
Telehealth and e-visits. Late night phone calls are being replaced by e-visits. Specialty consultation is beginning to embrace telehealth anywhere at any time.
Hospitalist programs. Moving patients through to discharge and providing consistent care has been the bane of hospital administration. Physician hospitalist programs can accomplish both, depending on who implements the program.
Post-discharge care management. Discharge clinics and post-discharge management are resulting in dramatic drops in preventable readmissions and unnecessary utilization of ancillary services.
Hospice programs. Palliative care services reduce hospital costs by supporting patients in the least-intensive care setting while enhancing patient choice and family support.
While there are many reasons why medical groups and hospitals have not addressed these inefficiencies, the main one is financial. Providers are not paid to implement proven cost savings programs like discharge clinics or hospitalist programs. Rather, they are paid for piecemeal services associated with duplicate testing, longer hospital stays, and repeat physician visits. Delivery systems such as ACOs will be given incentives to implement more cost-effective patient care models by the adoption of global rates, capitation, and payments for episodes of care. It is not known whether ACO payment incentives will replace a sufficient amount of lost patient revenue to motivate physicians to participate short of full capitation.
Cost-effective interventions
The number of effective cost control and clinical redesign schemes available to ACOs is extensive. A practical strategy is to focus on the hospital side of the equation with hospitalists, discharge clinics, and complex case management. Creating patient-centered medical homes and utilizing quality outcomes as a basis for physician payment produce results. The challenge is how best to focus the organization on issues that matter most. Three issues are critical to success.
First is care management. Most organized health care entities know how to manage cases within their four walls. Few do a good job of managing care when the patient leaves the building. Yet tools are widely available to do both.
Upfront analytics identify at-risk, high-cost populations, create clinical groupings, assess financial opportunity, and point out potentially effective interventions.
Predictive modeling identifies individual patients that are at risk, outside of clinical indications, "frequent flyers," and not adhering to prescription drug regimens.
Disease registries and other role-based care management systems create task lists, automate patient communication, immediately engage physicians, and empower care managers to intervene.
Care managers specifically trained in cost reduction processes (i.e., PPEs) are empowered to take action and equipped with the appropriate stationary and mobile technology.
Insourced and embedded care managers engage physicians in their medical practices onsite, replacing offsite disease management vendors.
The second organizational issue is preventable events. The individual events are readily identifiable, but systematically preventing them requires measures and methodologies to be implemented across all departments and services. This requires deep analytical skills and a commitment to reporting life-threatening/changing errors and then having the courage to fix the errors. The keys to success include six elements:
Retrospective analytical tools that identify medical events and the rate of those events. These are compared with a best-practices database.
Predictive, real-time modeling tools that detect individual patients who are susceptible to preventable events such as admissions, readmissions, ER visits, and use of ancillary services.
Coordination with the care management system that tracks and engages patients in appropriate care and support services.
There are three additional activities aligned with the intent of reducing preventable events:
Redesigned admissions procedures that route patients to the least restrictive, most appropriate level of care and provide for after-hours services.
Redesigned emergency rooms that route patients to nonemergent facilities and care.
A systemwide electronic medical record that reduces duplicative services. However, this may be beyond the reach of most providers in the near term.
And the third organizational issue is a commitment to care redesign. There are dozens of well-documented cost-reduction strategies that also increase quality of care. These include hospitalist programs, discharge clinics, chronic illness management, urgent care clinics, and patient-centered medical homes. The key to such interventions is the organization's resolve to change usual business practices. Necessities for successful clinical redesign include:
An ACO-wide process for change management and clinical redesign that incorporates best practices, regulatory mandates, and sound project management.
Analytical tools that allow the ACO to match financial opportunities with clinical interventions.
Capital resources that can be used to invest in the redesign process and technology infrastructure, and to fund interim operations.
Management expertise with the breadth and depth of experience to implement clinical changes the ACO is trying to accomplish.
Data integrator role
The success of ACOs will depend on their ability to meld clinical integration with health care data analysis. However, there is an institutional disconnect between those who have the data and those who need it. CMS and health plans have vast stores of data and can provide useful information. Moreover, CMS must provide sustained technical assistance to ACOs of varying sophistication and size for them to be successful.
Physicians participating in ACOs will be held accountable for directing patient care but currently have limited access to complete financial and medical data for patients. On the other hand, hospitals have the financial capacity and willingness to pay for data analysis, but little financial incentive to integrate data sets for network physicians.
Access to meaningful data and the ability to use it for clinical integration is one of the Achilles' heels of ACOs. One possible remedy is for each party to commit itself to a grand agreement to the timely sharing of data for the benefit of all patients. At the heart of ACO success is multiparty collaboration around the role and importance of shared information, because clinical integration hinges on meaningful data integration.
CMS and health plans hold the key to integrated information. Claims data are the basic building block to develop a longitudinal profile of a patient's cost and care history. Claims data can then be augmented by billing data, EMR outputs, health risk assessment data, lab feeds, and pharmacy records for a global patient profile.
Pathways already exist for sharing data, and stakeholders can build on them. Large information companies currently analyze and provide historical patient information, and health care providers have access to sophisticated analytical tools. The challenge is to agree on how to deliver the right information to the right person at the right time.
Value integration and collaboration
The key to ACO success is transparency and commitment among stakeholders. For health care organizations to be viable in the next five years, value integration must become the focus of C-suite leaders. Their collective role will be to integrate patient and provider data with clinical transformation and financial management of the organization.
This transcends the current role of any one member of the executive team or board. The value integration function must be broadly shared and encompass both strategic and tactical responsibilities for each C-suite leader.
Perhaps the biggest challenge will be for providers and payers to see themselves now as partners and collaborators after decades of adversarial relationships. The health care industry can no longer afford the latter. The stakes are too large and government acting alone does not have the requisite ingenuity, competence, or resources to lead. The health care industry must step up and embrace multiparty collaboration as the most pragmatic business model to advance meaningful health care reform on behalf of patients and the economy.
Peter Boland, PhD, and Phil Polakoff, MD are managing partners of Polakoff Boland, a health care management consulting firm working with providers and payers to translate the complexity of health care reform into practical implementation strategies. Polakoff Boland is based in the San Francisco Bay area. Ted Schwab, MBA, is an independent consultant based in Santa Monica, Ca.
---
Our most popular topics on Managedcaremag.com
---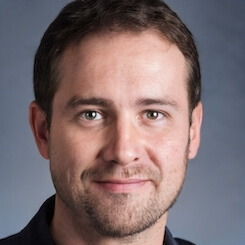 Paul Lendner ist ein praktizierender Experte im Bereich Gesundheit, Medizin und Fitness. Er schreibt bereits seit über 5 Jahren für das Managed Care Mag. Mit seinen Artikeln, die einen einzigartigen Expertenstatus nachweisen, liefert er unseren Lesern nicht nur Mehrwert, sondern auch Hilfestellung bei ihren Problemen.