Specialists taking on the duties of PCPs is an old story juiced these days by the Patient Protection and Affordable Care Act's emphasis on primary care — even as the PCP ranks dwindle at a frightening rate.
"I recall that 30 years ago the luster of capitated payments led some specialists to declare that they had been providing primary care all along and deserved a cut of that economic pie," says Jaan Sidorov, MD, a consultant and member of MANAGED CARE's editorial advisory board. "Now that health reform appears to be channeling dollars to the primary care sector once more, the discussion of the appropriateness of specialist-delivered primary care has risen from the ashes — especially because the channeling of dollars may be at the expense of specialty services."
Shortage
The American Academy of Family Physicians predicts a PCP shortage of 40,000 by 2020, but insurers cannot wait until then to deal with the specialist-as-PCP development. It's happening now. A recent study in the Annals of Family Practice looked at data collected by the National Ambulatory Care Survey in 2002, 2003, and 2004 and found that "Ambulatory office-based activity of specialists includes a large share of routine and preventive care for patients already known, not referred, to the physician. It is likely that many of these services could be managed in primary care settings, lessening demand for specialists and improving coordination of care." Of the more than 25,000 specialist visits looked at, 46.3 percent were for routine follow-up and preventive care, according to "Ambulatory Care Provided by Office-Based Specialists in the United States."
Expect this to affect the bottom line.
Specialists doing primary care will increase utilization costs, says Terry Golash, MD, a senior medical director for Aetna. "As people have more access, they get more procedures. That's just what happens when you go to a specialist. You have to get more procedures done."
Yet Golash is quick to add that nationally, Aetna has not noticed that enrollees are getting primary care from specialists. "You don't make a lot of money doing primary care," he points out. "What we're seeing is more primary care doctors trying to do specialty care." An obvious, and perhaps dated, example is patients who get EKGs at the primary care office. He also takes issue with the study's assumption. "Follow-up visits by other specialists are not necessarily an indication of taking on more of a primary care role but may be related to concerns with liability, financial incentives, or lack of basic health delivery infrastructure to ensure that patients seen will be followed up by someone else," says Golash.
Still, demographics and reactions of some employers indicate that something has shifted. "This is one of the reasons why companies like Alcoa and IBM have moved toward zero copayments for primary care doctors and higher copayments for specialists," says Paul Fronstin, PhD, the director of the health research and education program at the Employee Benefit Research Institute. "It not only creates a large difference in costs between the two, but the expectation is that the zero copayments for PCPs gets the attention of patients."
And even Golash appreciates that the reform law's encouragement of the patient-centered medical home might make some specialists consider doing primary care. For instance, cardiologists or oncologists who are not part of the medical home might worry that they may be shut out of business.
Away from a narrow focus
"Some of them have interest in learning how to become designated as a medical home," says Golash. "And part of being a medical home is you've got to take care of the whole patient. That would be moving the specialist away from a very narrow focus to a broader focus."
Demographics seem to be forcing the issue, says Sadhna Paralkar, MD, the health management consultant at Segal. "The current trend of utilization of more specialists for primary care services has more to do with lack of availability of primary care physicians. When patients cannot get PCP appointments on time because of the shortage of PCPs, they tend to seek primary care services from specialists who are more readily available. In the past, this trend was observed when PPO plans without gatekeeper requirement replaced HMO plans that required PCP gatekeepers."
Of course some specialists, like OB/GYNs, have always functioned as a PCP, says David N. Gans, vice president for innovation and research at the Medical Group Management Association. "Other specialties that often report patients seek primary care services include cardiology, rheumatology, endocrinology, and other internal medicine subspecialties where the patients have a chronic disease and have an ongoing relationship with their specialist for care of their disease," says Gans. "Unfortunately, I only have anecdotal information and lack definitive data that could indicate how often this occurs or if it happens more frequently in areas where there is a more severe shortage of primary care providers or where patients are less apt to have a specific primary care physician where they normally seek care."
Although the reform law is trying to encourage use of PCPs, "the gap is so large, the new law didn't even come close [to correcting the problem]," says Perry Pugno, MD, director of the division of education at the American Academy of Family Physicians. "Rather than a 2-percent increase, we need something like a 20- to 30-percent increase to raise primary care incomes to an average of 70 percent of specialty incomes."
Hard realities
"The Shaky Foundation of the Patient-Centered Medical Home," in the June issue of the American Journal of Managed Care, states that "it is hard to imagine how an extra $30,000 or $40,000 per year — optimistic estimates of what enhanced PCMH payments can deliver to individual PCPs — will suddenly spur vast numbers of medical students to enter a generalist specialty such as internal medicine, family medicine, or pediatrics, which remain lower paying than almost all other medical specialties.
"Add to this the reality that primary care careers have a serious image problem in the medical student cohort and it gets easier to suggest that the recruitment issue could undermine rather than be positively impacted by the medical home model."
Why primary care matters
Sadhna Paralkar, MD, the health management consultant at Segal, says that her research shows that health plans and employers will wind up footing a more costly bill if primary care services are handled by specialists. In addition, "It's possible that not all specialists are well-versed with all the preventive care services that are needed, and hence the patient may miss some."
People who have a primary care medical home are more likely to:

Receive recommended preventive services
Adhere to treatment
Be satisfied with their care

Increased primary-care-to-population ratios are associated with reduced hospitalization rates for six ambulatory sensitive conditions.
Health care costs are higher in regions with higher ratios of specialists to generalists.
States with a greater ratio of generalist physicians to population have higher quality and lower costs.
States with a greater ratio of specialist physicians to population have lower quality and higher costs.

Adults with a primary care physician rather than a specialist as their personal physician have:
33% lower annual adjusted cost of care
19% lower adjusted mortality, controlling for age, gender, income, insurance, smoking, perceived health, and 11 major health conditions
Acculturation
Besides, policymaking is one thing; the habitual approach by patients and doctors is another. Sidorov says, "While there are plenty of surveys that indicate that the quality of patient experience is greater with a coordinated physician, I don't know if that preference is enough to overcome decades of acculturation where a patient with back pain expects to see a back doctor, patients with unremitting sniffles expect to see an ENT physician, and headaches are supposed to be managed by a neurologist, especially when many of my colleagues have a hair-trigger threshold for referring those patients to back, ENT, and neurology doctors when patients even bring it up. The docs have been acculturated too, and another ingredient is the threat of litigation if things don't work out if a specialist referral is not made."
This all has implications for the medical home, he adds. "If patients assigned a medical home continue to see specialist physicians ad lib, it could scramble the savings/efficiencies that form the basis of the medical home in the first place."
The article in the American Journal of Managed Care also notes the effects of culture. "The notion that patients want a traditional primary care delivery system with PCPs and their practices managing their care is a bedrock assumption on which support for the PCMH rests," the article notes. "But it could also be posited that many patients, particularly younger, healthier ones, do not necessarily think that a physician-centric primary care system is the only one that can work for them. Many of us have now come of age in a health system where fragmented specialty care is the norm for many of our ailments."
"The pipeline for primary care physicians is being challenged right now," Pugno says. As they try to find primary care services but they can't, patients may indeed be approaching their cardiologist, gynecologist, and other subspecialists in an attempt to get those services. The real question, however, is: Are they getting real primary care services from those specialists? That's a question we don't really know the answer to."
Say, for instance, that a 50-year-old woman sees her gynecologist. Pugno suggests that she get a colonoscopy, or that she review her immunization status. "That's a little different from being the one who facilitates getting those things," he says. "So patients may be approaching their specialty physicians about those issues, but may not be getting the services that they need. Those specialty physicians may indeed not have the depth of training in preventive care to really know what individuals need." The real variable, says Pugno, is whether the specialist is both prepared and inclined to provide PCP services. "Remember, they became subspecialists because they didn't want to be providing those kinds of generalist services but were more interested in a narrower scope of service."
In addition, Pugno says, without the whole picture, the risk of medication interactions increases with each new prescription. "We know that adverse medication interactions are responsible for a significant proportion of hospitalizations."
Appreciation
Paralkar, the Segal consultant, says "that it is entirely possible that specialists will order more follow-up services and tests in their specific field after a primary care visit than a PCP would do. Hence more costs to the plan sponsors."
Pugno suggests that demand will force a greater supply of primary care physicians.
"This may seem tangential, but throughout history, when resources are plentiful, specialization occurs. When resources become scarcer, however — like now — it's the generalist that is appreciated as most cost-effective."
For further reading
Valderus J, et al. Ambulatory care provided by office-based specialists in the United States. March/April 2009. Ann of Fam Med. 7 (2): 104-111.
Hoff T. The Shaky Foundation of the patient-centered medical home. June 4, 2010. Am J of Man Care. Available through this short link: http://bit.ly/aN4r0w.
Managing Editor Frank Diamond can be reached at [email protected]
More like this
Health Plans Cannot Ignore Express Scripts-Medco Deal
Nontraditional care sites help boost PCP demand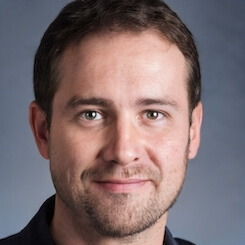 Paul Lendner ist ein praktizierender Experte im Bereich Gesundheit, Medizin und Fitness. Er schreibt bereits seit über 5 Jahren für das Managed Care Mag. Mit seinen Artikeln, die einen einzigartigen Expertenstatus nachweisen, liefert er unseren Lesern nicht nur Mehrwert, sondern auch Hilfestellung bei ihren Problemen.