Medicare considers going beyond palliative care, and Aetna finds that allowing curative treatment and loosening admission criteria reduce costs and improve quality of life
Medicare has been credited with a wide range of payment innovations that were later embraced by private health plans, but when it comes to benefit design, most experts think of private insurers as the innovators.
The Medicare hospice benefit is an exception to that rule, says Donald H. Taylor Jr., PhD, associate professor of public policy at Duke University. Medicare invented the benefit, and insurers that stay tuned as the public payer tackles the perennial problem of late referrals to hospice may have an opportunity to watch Medicare innovate once again.
Terminally ill patients should receive at least 90 days of hospice care if maximized savings is the goal, says Donald H. Taylor Jr., PhD, associate professor of public policy at Duke University. Experts have long debated what length of hospice is most cost-effective.
In a report to Congress last June, the Medicare Payment Advisory Committee (MedPAC) noted with renewed concern that although the Medicare hospice benefit is designed to provide care for the last six months of life, more than half of all patients receive this benefit for less than three weeks. Indeed, about a third of patients receive hospice care for a week or less, and approximately 10% of all hospice patients are referred during their last 24 hours.
This is of particular concern because many terminally ill patients receive expensive, aggressive treatment that significantly diminishes the quality of their lives and that often is unwarranted because it is provided beyond a point at which it could be expected to extend survival.
While better prognostic tools may eventually enable clinicians to predict survival with more accuracy, experts in hospice and palliative care say such tools would do little to solve the problem of late referrals to hospice. Most patients who continue to receive unnecessary care during their last days and weeks do so either because they are reluctant to accept the terms of the hospice benefit or because they have not participated in appropriate transparent conversations aimed at providing them with a clear and accurate understanding of their options.
The Medicare hospice benefit
"Hospice is now widely accepted as a choice that patients should have, but that likely would not be true today had Medicare not led the way in creating this benefit," Taylor wrote in "Medicare as Insurance Innovator: The Case of Hospice," a September 2013 commentary in the American Journal of Hospice and Palliative Care Medicine. The impetus for the benefit, says Taylor, was a growing awareness on the part of health care practitioners in the 1970s and early 1980s that many patients were dying in ways that were not only inconsistent with their wishes but also the cause of unnecessary suffering and medical expenses.
The Medicare hospice benefit was established in 1982 to ensure that terminally ill beneficiaries would have access to high-quality palliative care. The primary eligibility requirements, a life expectancy of six months or less and a willingness to forgo life-sustaining treatment, have remained unchanged for 30 years. The latter requirement was intended to ensure that hospice costs were largely offset by reduced expenditures on curative treatment related to a patient's terminal condition. Medicare's payment structure — a fixed per-diem rate, regardless of diagnosis, unique circumstances, or length of stay — also has remained unchanged.
Taylor says that in establishing the hospice benefit, Medicare innovated in a way that might have been difficult or impossible for private insurers, whose financial motives might have been questioned had they required the discontinuation of curative treatment.
In the early 1980s, some employers expressed interest in adding a hospice benefit to their major medical plans but waited until Medicare standardized the benefit and its regulations. After Medicare laid the groundwork, private insurers followed, and the concept of hospice quickly became mainstream throughout the United States. Ironically, the very eligibility requirements that private insurers were once reluctant to adopt are now almost universally regarded as barriers to hospice care (see "Rethinking the Hospice Benefit" below).
Concurrent care
Terminally ill patients who don't wish to forgo curative treatment often spend their final months exhausting their treatment options, and they typically end up dying in intensive care units or other expensive settings that are not geared toward providing comfort care. Concurrent care, a concept introduced years ago, is a frontrunner among potential cost-saving solutions to this problem, though it seems counterintuitive to some because it involves offering patients more care.
One hospice expert explains how it works: "What has evolved over time is the idea that by allowing patients to continue to receive conventional therapies alongside hospice services, it may be possible to provide better patient care and also save money," says Jonathan Keyserling, JD, senior vice president for health policy and general counsel at the National Hospice and Palliative Care Organization (NHPCO), who has worked closely with the Centers for Medicare & Medicaid Services (CMS) on this problem. "It would mean heightened care coordination, which would probably improve patient and family care, lead to fewer intensive interventions with a low probability of success, and result in earlier referrals to hospice, which should reduce costs."
Keyserling points to early research that shows not only cost savings with this approach but significantly better outcomes for patients and families. In one study that demonstrated the benefit of timely referrals to hospice, published in the March 2013 issue of Health Affairs, Amy Kelley, MD, and colleagues showed that Medicare's costs were lower for patients enrolled in hospice for at least three months than for patients who did not enroll as early. Moreover, on the basis of key indicators, quality of care was also significantly better for the first group.
In 2010, the Affordable Care Act required CMS to test an expansion of the hospice eligibility criteria with a concurrent-care demonstration project. For reasons that are unclear, this project was delayed repeatedly. There has been speculation that sensitivity regarding the subject of end-of-life care and the fear of outraged accusations of health care rationing and of so-called death panels played a role in the delay.
NHPCO says it has learned recently that CMS intends to launch the project this year.
Aetna already has published impressive results of studies examining the benefits of relaxing hospice eligibility criteria for nonelderly patients in its commercial business.
"We invited commercial health plan sponsors to join us in testing a liberalization of the hospice benefit and offered to indemnify them against any increase in cost that might result," says Randall Krakauer, MD, national medical director for Medicare strategy and program innovation at Aetna. "We changed the life expectancy requirement from 6 months to 12 months, we did not require patients to forgo curative treatment, and we provided case management. We learned that liberalizing the hospice benefit in combination with high-quality case management does not result in increased costs and can result in reduced costs.
"Our approach to the care of patients with advanced illness is, in fact, an example of shared decision making," says Randall Krakauer, MD, national medical director for Medicare strategy and innovation at Aetna. Patients should know their options all along the way.
"Most cost reduction in advanced illness is associated with a decrease in unnecessary utilization of acute hospital care, which is associated with enhanced hospice," adds Krakauer. "For these commercial plan sponsors, we saw a 63% reduction in acute inpatient days with enhanced benefits, compared to a 41% reduction with case management alone."
Aetna has requested permission from Medicare to expand these efforts and test liberalization of the benefit for patients in its Medicare Advantage plans — entirely at Aetna's risk —but CMS has yet to respond. Meanwhile, Aetna has experimented with providing dedicated case management to approximately 1% of its Medicare Advantage members, which Aetna says has resulted in high patient and family satisfaction, a notable reduction in acute care utilization, significant savings per member engaged, and a significantly higher hospice election rate.
"The hospice election rate for those engaged in compassionate-care case management for 2012 was 82%," says Krakauer. "This is considerably greater than seen for decedents not in the program. The savings per member engaged in compassionate care is greater than $12,000 per engaged member, principally associated with a decrease of 81% in unnecessary use of acute care hospital days."
At least one other major insurer also has begun to experiment with concurrent care.
"UnitedHealthcare permits members in many of our commercial plans to concurrently receive disease-modifying care and hospice care, without limit on the length of time in hospice," says Rhonda Randall, DO, chief medical officer of United­Healthcare's Medicare and Retirement division.
However, Randall adds, "Under current federal regulations, a Medicare Advantage beneficiary who elects the hospice benefit reverts to original Medicare, which causes fragmentation in that some of the member's benefits are paid for by the hospice benefit, some by fee-for-service Medicare, some by the Part D prescription drug insurer, and still others by the Part C insurer."
Hospice is the one benefit that is carved out of Medicare Advantage, Krakauer notes. "In all other areas, we have an opportunity to test new ideas, but as far as hospice goes, we are locked out of innovating."
In November, MedPAC announced that the addition of the hospice benefit to Medicare Advantage is under consideration. Until then, Medicare Advantage patients who elect hospice must receive the benefit under traditional Medicare.
The conversation
In addition to providing patients with obvious benefits, such as additional care and emotional and psychosocial support, concurrent care addresses a longstanding problem in the care of patients with advanced illnesses.
"Patients and families do not begin to have appropriate end-of-life discussions when they should," says Krakauer, echoing the sentiments of all of the experts interviewed for this article.
"If they have these conversations at all," Krakauer adds, "it usually occurs too late, and is triggered by some terminal event. All patients with advanced illnesses should be participating regularly in conversations about palliative care." Concurrent care provides an ideal context for helping patients accurately assess the value of current treatments and carefully determine their options.
"The most important part of this conversation is having everyone on the care team understand the patient's goals," says UnitedHealthcare's Randall.
Patients with advanced illnesses and their families must fully understand not only the potential downside of aggressive treatment but also, when appropriate, the potential upside of forgoing treatment. For some patients, forgoing aggressive treatment can significantly improve quality of life, and sometimes even extend it.
Better quality of life
In one often-cited study published in the New England Journal of Medicine, Jennifer Temel, MD, and colleagues showed that early palliative care extended survival and led to better quality of life for a subset of patients with metastatic non-small-cell lung cancer who were randomly assigned to receive an early palliative care consult, regardless of the other treatment decisions they made.
"If that had been a randomized drug trial," Taylor says, "there is no limit to what people would have paid for a drug that produced those results."
Hospice and palliative care experts say that transparent conversations about health care and even palliative care should occur at all stages of life. Indeed, studies of routine shared decision making involving patients under the age of 65 with private insurance have shown that when patients are well-informed and asked to make decisions that are consistent with their personal goals and values, they often choose options that are less aggressive and less expensive (see "Renewed Interest in Shared Decision Making," April 2013, http://bit.ly/RenewShare).
"The type of care you receive when you have an advanced illness and are facing end-of-life care decisions is deeply personal," says Randall. "Shared decision making is another way to describe this process. When all the members of a person's care team are not on the same page, the result is often decreased quality, increased costs, and undesired outcomes."
Krakauer says that "Our approach to the care of patients with advanced illnesses is, in fact, an example of shared decision making."
The now well-known story of Amy Berman, a health care administrator who was diagnosed with incurable breast cancer at age 51 (her first-person narrative appears in the April 2012 issue of Health Affairs) illustrates how a terminally ill patient can benefit from well-­intentioned candor. After carefully considering the detailed information and options provided by a compassionate oncologist, Berman elected to completely forgo conventional treatment. In choosing palliative care instead, she sought to improve the quality of her final years. In her narrative, Berman stresses the need for transparent conversations about palliative care at all stages of life, not just at the end of life, and also the need to pay clinicians for these conversations during annual checkups.
Finding the ideal length of stay
Last December, the Washington Post published a story claiming that excessively long stays in hospice have been "draining billions" from Medicare. Palliative care experts say the statistics cited in that article are taken out of context, that stays of 180 days or more are not nearly as common as inordinately short lengths of stay, and that the excessive stays mentioned in the article may have been due to fraud.
"Hospice service for inappropriate or ineligible patients is wrong and ought not happen," says Keyserling. "But the mere fact that a patient remains on service with a hospice, while meeting established and ongoing eligibility requirements, for longer than expected shouldn't be an issue. As the diagnostic mix of patients has evolved — there are now more noncancer than cancer patients — so too, have their care needs."
However, experts are aware of key differences in typical patterns of hospice use for patients with cancer compared with those who have terminal noncancer diagnoses, and statistics show that Medicare spending is greater for noncancer diagnoses — particularly for patients with dementia. Without accurate tools for determining prognoses, health care providers cannot be certain whether some patients with dementia are near death. To address this problem, CMS determined last year that vague diagnoses, such as debility and failure to thrive, will no longer be considered acceptable primary diagnoses for hospice patients.
The length of hospice enrollment that would result in the greatest savings for Medicare — what palliative care experts call the sweet spot — has long been a topic of debate. Taylor says his own studies suggest that, ideally, terminally ill patients should receive at least 90 days of hospice care if maximized savings is the goal; in a 2007 study, Taylor and colleagues reported a maximum reduction in Medicare spending for patients enrolled in hospice between 53 and 105 days before death.
Lengths of stay for patients receiving hospice care in the U.S. in 2012
Source: National Hospice and Palliative Care Organization: NHPCO's Facts and Figures. 2013
Krakauer concurs but says that short stays are of far greater concern, and are a tragedy for patients who don't receive the full benefit of hospice.
"Between now and 2029," says Don Schumacher, president and CEO of NHPCO, "approximately 70 million people are going to die in the United States, which means that we will be devoting more attention to end-of-life issues and end-of-life care than ever before. The utilization of the Medicare hospice benefit currently is not ideal; nationwide, approximately 35% of hospice patients receive care for seven days or fewer. Hospice is not intended to be brink-of-death care. The changing demographics in the United States underscore the need to ensure that this benefit provides a continuum of high-quality palliative care that brings comfort, dignity, and compassion to all patients who are terminally ill."
For further reading
Berman A. Living life in my own way — and dying that way as well. Health Aff (Millwood). 2012;31:871–874.
Casarett DJ. Rethinking hospice eligibility. JAMA. 2011;305:­1031–1032.
Kelley AS, Deb P, Du Q, et al. Hospice enrollment saves money for Medicare and improves care quality across a number of different lengths of stay. Health Aff (Millwood). 2013;32:552–561.
Krakauer R, Spettell CL, Reisman L, Wade MJ. Opportunities to improve the quality of care for advanced illness. Health Aff (Millwood). 2009;28:1357–1359.
Taylor DH. Medicare as insurance innovator: the case of hospice. Am J Hosp Palliative Care. 2013;30:556–557.
Temel JS, Greer JA, Muzikansky A, et al. Early palliative care for patients with metastatic non-small-cell lung cancer. N Engl J Med. 2010;363:733–742.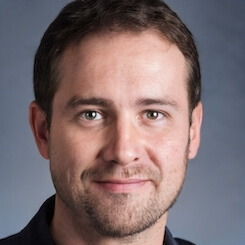 Paul Lendner ist ein praktizierender Experte im Bereich Gesundheit, Medizin und Fitness. Er schreibt bereits seit über 5 Jahren für das Managed Care Mag. Mit seinen Artikeln, die einen einzigartigen Expertenstatus nachweisen, liefert er unseren Lesern nicht nur Mehrwert, sondern auch Hilfestellung bei ihren Problemen.