A device for thoracic insufficiency syndrome that has been evolving for years is now more widely available
Thoracic insufficiency syndrome (TIS) is a collection of rare disorders of the thoracic skeletal system affecting about 4,000 newborns in the United States each year. TIS may cause pulmonary failure because of decreased lung volume: The ribs fuse together, the thoracic spine twists and rotates, and the patient may slowly suffocate unless reconstruction is done to multiple ribs and the spine, and is repeated as the child grows.
TIS is sometimes secondary to trauma. It may also be caused by resection of large tumors from the chest wall and surgical separation of conjoined twins.
Other cases are associated with well-defined genetic disorders and disorders that are less well characterized from a genetic perspective but also cause deformities of the bones in the thorax. These disorders include constrictive chest wall syndrome; progressive congenital, neurogenic, or idiopathic scoliosis without rib fusion; and hypoplastic thorax syndrome, which includes Jeune's syndrome, also called asphyxiating thoracic dysplasia; Ellis-van Creveld syndrome, also called mesoectodermal dysplasia, and Jarcho-Levine syndrome, which has gone by nearly a dozen different names.
As you might imagine, the deformities can come in a wide variety of forms because each of these conditions can affect the ribs and individual vertebrae in different ways.
Early surgical interventions include fusion of the vertebrae to prevent twisting and turning and insertion of custom manufactured expandable instruments called "growing rods."
The rib cage in children with TIS has a variety of missing, fused, and deformed ribs. The fused ribs needed to be split apart and kept apart with spacers. Missing ribs have been replaced with artificial ribs of a fixed size or cadaver bone. In some cases, surgeons have resorted to splitting the breastbone—anything to allow the lung space to expand, not only for respiration but also growth of the child.
VEPTR device can be configured for rib-to-rib, rib-to-lumbar lamina, and rib-to-ilium (not pictured) attachment.
Source: DePuy Synthes
The Vertical Expandable Prosthetic Titanium Rib (VEPTR) addresses many of the deformities of the rib cage and spine. The device was developed by Robert Campbell Jr., MD, a surgeon at Children's Hospital of Philadelphia, who spent 25 years refining it. It consists of curved titanium rods that are surgically attached to the ribs, lumbar vertebra, or sacrum. VEPTR is perhaps the most configurable device ever approved by the FDA. Because there is no standard presentation, any device for the condition either needs to be entirely customized or capable of being assembled, like parts of an erector set, to create a unique solution for each child.
Increasing life expectancy
According to an FDA staff report, VEPTR is the only treatment available that allows the chest cavity to be enlarged vertically, providing room for the lungs to grow and improving the function of the lungs and heart, thereby increasing the life expectancy of these terminally ill children. The VEPTR is also unique because it treats the deformities of both the spine and thorax. Moreover, it can be adjusted through minor surgery as the child grows. Other devices need to be replaced, and that often requires major surgery.
The FDA originally approved Campbell's VEPTR device in 2004 under its special humanitarian device exemption for conditions that affect small numbers of people. Late last year, the agency gave the device 501(k) clearance, which means it can now be used more widely.
The 501(k) clearance was based upon a single-arm, nonrandomized, prospective multicenter trial done in two phases. The children served as their own control because there is no "typical" pattern on which to create a control group.
All subjects in the study were children six months or older, up to the age of skeletal maturity, which is typically at 15–17 years of age. The endpoints included increases in thoracic spinal height, hemithoracic height and width, and scoliosis correction.
Because the patients are young and sometimes developmentally delayed, standard pulmonary tests often can't be done. This study used "assisted ventilator rating" outcomes as an endpoint instead. Those ratings reflect whether a child needs supplemental oxygen and other kinds of assistance to breathe.
Because the 257 patients treated were growing, the study device would periodically require expansion or replacement of its components. Each child was expected to need many adjustments as a normal course of treatment. Surgeons performed 1,538 surgical procedures during the study's 14 years. Twelve children died but in the opinion of the investigators none of the deaths were related to the device.
The results can only be termed remarkable: 92% of the subjects displayed either stabilization or improvement in a statistic called assisted ventilator rating, which sums up indirect measurements of pulmonary function and quality-of-life measurements. Radiographic success was measured across four different types of deformity. Some of the subgroups had 100% of patients reaching the predetermined goal. In most of the 24 individual measures, more than 3 out of 4 of subjects reached the goal.
Not all the studies of VEPTR have been positive. Last year, surgeons at the University of Pittsburgh Medical Center reported that the forced vital capacity of their VEPTR patients improved during six years of follow-up but that it didn't keep up with the child's growth. They also observed increased chest wall stiffness and increased thoracic kyphosis.
TIS is a life-threatening and, in some patients, a terminal condition that almost without exception requires some sort of surgical intervention. The previous static surgical treatments were unable to adapt to the growing child's needs. No prior treatments were able to address the various deformities effectively. The development of the VEPTR now provides the potential benefits of continued spinal growth, decreased deformity, and improved breathing ability.
This device is the result of more than two decades of development and is another example of how continual refinements over long periods of time can lead to Tomorrow's Medicine!
Thomas Morrow, MD, is chief medical officer of Next IT. He is the immediate past president of the National Association of Managed Care Physicians and has 24 years of managed care experience at the payer or health plan level. The views expressed here are his alone. Contact him at [email protected].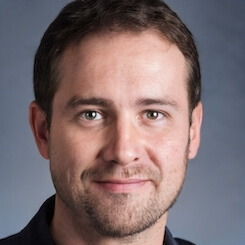 Paul Lendner ist ein praktizierender Experte im Bereich Gesundheit, Medizin und Fitness. Er schreibt bereits seit über 5 Jahren für das Managed Care Mag. Mit seinen Artikeln, die einen einzigartigen Expertenstatus nachweisen, liefert er unseren Lesern nicht nur Mehrwert, sondern auch Hilfestellung bei ihren Problemen.