Costly now, but as uses proliferate and prices come down, apps have potential for consumer motivation, medical school uptake, and health care cost reductions.
Wearable technology designed to monitor health status and provide opportunities for timely healthcare interventions is no longer a novelty. Just as smartphones are now integral to most people's lives, so too will be the wearables — the Apple Watch and Google Fit, for example. Only the price is a drawback—for now. The 18-carat, gold-encased Apple Watch sells directly from Apple for $10,000 and up, depending on the model. Although an Apple Watch can be bought on Craigslist, the price is not much lower there. Medscape reports that 1 million Apple Watches were sold in the first 24 hours they became available, and 6% of adults now say they will purchase one.
Consumers do want "smarter" tracking of their medical information, according to any number of surveys. And younger consumers are more in tune with tracking than, say, people over 55—a characteristic that generally applies to physicians as well. A MetaData Group survey found that doctors younger than 40 are more in agreement with a fully connected health care environment within the next five years than those who are older. Stands to reason, given that medical schools nationally are just now beginning to absorb medical apps into their curricula. The University of California–­Irvine School of Medicine has created a program to implement medical apps into its curriculum, and other medical schools are sure to follow. Doctors at Brigham and Women's Hospital in Boston are testing the PMC 320 app, which prompts patients at least once a day to answer questions about their pain levels, mood, activity levels, and other metrics. Developers say the app will help patients and their doctors better manage chronic pain—which affects more than 100 million Americans—potentially reducing the $635 billion in medical costs spent annually on pain.
Health apps are also gaining traction in other medical areas. Google's life sciences group has created a health-tracking wristband that could be used in clinical trials and for drug tests to provide researchers and physicians minute-by-minute data on patients' pulse, heart rhythm, and skin temperature, as well as light exposure and noise levels. The experimental device, developed within the company's Google X research division, would not be available for direct consumer use, but rather will be prescribed for patients, or it could be used in clinical trials. An advantage over other health-tracking methods, says Google, is that the device, by continuously collecting information, would not have to rely on patient compliance or data garnered in a laboratory. The company says it will collaborate with academic researchers and drugmakers to test the wristband's accuracy.
Novartis, meanwhile, has released new features for its ViaOpta applications. The hands-free app can be used with wearable devices, such as Apple Watch and Android Wear. ViaOpta allows a person who is visually impaired or blind to move independently to a destination and to facilitate their orientation while moving. In Novartis' words, people with impaired vision will be able to "walk to a nearby cafe, go to the pharmacy, and pick up their grandchildren at the kindergarten, helping to increase confidence and independence and maintaining discretion."
Do the wearables presage a healthier, fitter, and more independent population in the years ahead? Only time will tell, but one thing is now certain: Americans are living longer, and they will need all the help they can get to stay healthy.
Utility of balloon up in air
Compared with conventional angioplasty, the FDA-approved Lutonix 035 drug-coated balloon showed superior primary patency—the interval from balloon angioplasty until the next intervention—at one year, according to LEVANT 2 study results. Coated with a therapeutic dose of paclitaxel, the balloon uses standard mechanical dilatation of a vessel to restore blood flow for patients with peripheral arterial disease in the femoropopliteal arteries. Study results were published in the July 9 issue of the New England Journal of Medicine.
For another important endpoint, target-lesion revascularization, however, LEVANT 2 found no significant difference between the two trial groups. Moreover, with respect to primary patency, FDA briefing documents made note of a diminished treatment effect at 24 months—data that were not published in the New England Journal article. In their paper, the researchers acknowledged that LEVANT-2 did not provide definitive guidance on the use of the paclitaxel-coated balloon. Longitudinal follow-up, they wrote, will be useful in determining the long-term benefit of the intervention.
Good news on pain relief
Boston Scientifics' Precision Spectra Spinal Cord Stimulator System, used in conjunction with Illumina 3D neural targeting software, provided 1.5 times better overall pain relief and 2 times better low-back pain relief than the previous generation of its system, according to data presented at the International Neuromodulation Society's 12th World Congress in Montreal.
Stimulation of the dorsal root ganglion (DRG) with the St. Jude Medical Axium Neurostimulator System provided greater pain relief and treatment success versus traditional spinal cord stimulation—81.2% versus 55.7%—for treatment of chronic pain in the lower limbs, according to data from the ACCURATE study. The DRG processes pain signals as they travel to the brain. Designed to support U.S. approval of DRG stimulation, ACCURATE is the medical device industry's largest-ever study to evaluate patients suffering from chronic lower limb pain associated with nerve damage.
FDA issues UDI guidelines
The FDA has launched its unique device identification (UDI) initiative, emphasizing the September deadline for the direct marking of high-risk class III devices. Class III devices are generally those requiring premarket approval from the FDA. In direct marking, a UDI number is permanently placed on the device rather than on its label. The guidance requires direct marking for devices that will be used more than once and are reprocessed between uses. It also allows exemptions on a case-by-case basis if direct marking is not technologically feasible, if a device was previously marked, or if marking would interfere with its safety and effectiveness.
The FDA states that for devices classified through the de novo process or cleared in a 510(k) submission, "We expect you to conduct analysis and/or testing to determine whether direct marking could significantly affect the safety or effectiveness of the device." Class II devices face a 2018 deadline for compliance (see table).
The United States is the largest medical device market in the world, with a market size of $110 billion and which is growing quickly. Ameri­can exports of medical devices in key product categories identified by the Department of Commerce exceeded $44 billion in 2012, a greater than 7% increase over the previous year.
Selected FDA medical device approvals, May 1–July 2, 2015
Date
Manufacturer
Device name
Use and notes
May 8
Nevro
Senza Spinal Cord Stimulation (SCS) System
Implantable/rechargeable spinal cord system to treat intractable chronic pain in body trunk and/or limbs. Implanted through a small incision in a patient's back to provide electrostimulation, the device is the first SCS system that does not require paresthesia to be effective, eliminating the need for paresthesia mapping during the procedure.
May 18
Silk Road Medical
Enroute Transcarotid Stent
Implanted directly into the carotid artery. Used with the Enroute Transcarotid Neuroprotection System in patients with a likelihood of complications due to other medical problems, body abnormalities, or who have had a recent stroke with moderate blockage in the neck.
May 20
Vertiflex
Superion InterSpinous Spacer
Small H-shaped implant fits in the lower back to reduce symptoms of moderate degenerative lumbar spinal stenosis. In a clinical study, the overall success rate was 95 out of 183 patients (52.7%), compared with 93 of 187 patients (50.2%) in the control group (a different approved spacer) at 24 months.
June 12
St. Jude Medical
Brio Neurostimulation System
Battery-powered rechargeable electrical pulse generator implanted under the skin with electrodes attached to the brain to treat Parkinson's disease or essential tremor. Two clinical studies in patients whose tremors were inadequately controlled by medication demonstrated effectiveness vs. medication alone.
June 17
Edwards Lifesciences
Sapien 3 Transcatheter Heart Valve (THV)
Third generation of Sapien THV, originally approved in 2011, to treat aortic valve stenosis. The device has a major design change that adds a skirt at the base of the valve to minimize leakage around the valve.
June 18
Wicab
BrainPort V100
Orients people who are blind by helping them to process visual images through their tongues. Components include a video camera mounted on a pair of glasses and electrodes that the user holds against the tongue. Software converts images captured by the camera to electrical signals that are perceived as vibrations on the tongue. User learns to interpret the signals to determine the location, position, size, and shape of objects, and whether they are in motion. In studies, 69 of 74 patients successfully completed an object recognition test after using the device for 1 year.
June 23
Medtronic
Evolut R System
First recapturable and repositionable system device for transcatheter aortic valve replacement. Self-expanding device is used in severe aortic stenosis patients at high surgical risk.
July 2
Proteus Digital Health
Ingestible sensor
Expanded indication for ingestible sensor, first approved in 2012, for measuring medication adherence. Sensors embedded in tablets log actual time of intake, which is communicated through a skin patch to a mobile device. In clinical studies, the system demonstrated 99% positive detection accuracy. Proteus says the device has the potential to speed clinical trials and to improve the real-world effectiveness of medications by promoting better adherence.

Sources: FDA, manufacturers' news releases
Compliance dates for UDI requirements
Device
Label/GUDID/device name
Direct mark (when required)*
Class III (including class III LS/LS)
Devices licensed under the Public Health Service Act
Sept. 24, 2015
Class III LS/LS devices must bear a permanent UDI by Sept. 24, 2015
All other class III devices must bear a permanent UDI by Sept. 24, 2016
Implantable (class II, class I & unclassified)
Sept. 24, 2015
N/A
LS/LS (class II, class I & unclassified)
Sept. 24, 2015
Sept. 24, 2015
Class II (other than I/LS/LS)
Sept. 24, 2016
Sept. 24, 2018
Class I or unclassified (other than I/LS/LS)
Sept. 24, 2018
Sept. 24, 2020
GUDID=Global Unique Device Identification Database, LS/LS=life-supporting or life-sustaining, I/LS/LS=implantable, life-supporting, or life-sustaining.
*Direct mark requirements apply to products that are intended to be used more than once and intended to be reprocessed before each use. Direct mark compliance dates are in addition to label/GUDID/date format compliance dates.
Source: Food and Drug Administration. Unique Device Identifier System: Frequently Asked Questions, Vol. 1, June 25, 2015
---
Our most popular topics on Managedcaremag.com
---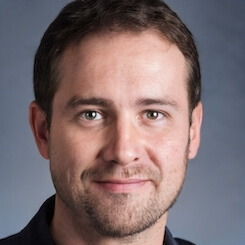 Paul Lendner ist ein praktizierender Experte im Bereich Gesundheit, Medizin und Fitness. Er schreibt bereits seit über 5 Jahren für das Managed Care Mag. Mit seinen Artikeln, die einen einzigartigen Expertenstatus nachweisen, liefert er unseren Lesern nicht nur Mehrwert, sondern auch Hilfestellung bei ihren Problemen.