The government program is a big — and still growing — business. Millions of members are being enrolled in managed care plans.
Medicaid managed care programs have made considerable progress from a tarnished beginning in the 1990s that saw some health plans pull out of unworkable contracts with state Medicaid agencies.
Plans are now looking to expand their Medicaid business, and states are increasingly moving their medically needy populations into managed care to cap their costs and implement performance requirements designed to improve services. Quality concerns still flair up, but experts say things are moving forward.
In August 2007, Aetna demonstrated its interest in Medicaid as a growth vehicle with the $535 million acquisition of Schaller Anderson, a Medicaid-focused company with over 600,000 members in several states. Aetna previously had approximately 150,000 Medicaid members.
"It fits with Aetna's acquisition strategy by improving our local market presence in state and federal programs while strengthening our ability to improve quality and manage medical costs," said Ronald A. Williams, Aetna chairman and CEO.
Medicaid is big business; there are about 45 million active enrollees at any point in time, and annual federal and state expenditures exceed $310 billion. The Kaiser Family Foundation says there were 19.8 million Medicaid members enrolled in comprehensive managed care plans in 2006, up from 12.4 million in 1999. Millions more are enrolled in limited forms of managed care. Alaska, Mississippi, New Hampshire, and Wyoming were the only states without comprehensive Medicaid managed care programs in 2006.
"Most states have continued and are, in fact, expanding partnerships with Medicaid managed care plans begun in the 1990s," says David Rousseau, principal policy analyst at the Kaiser Family Foundation. "Many are also expanding managed care to additional eligibility groups such as the aged and the disabled, often mandating that enrollees leave fee-for-service Medicaid and enroll in managed care."
Medicaid managed care contracts between states and health plans take multiple forms, from primary care case management, where primary care physicians coordinate care, to programs with capitation carve-outs for limited services such as inpatient or outpatient services, to comprehensive, capitated full-risk plans.
"Comprehensive managed care contracting is attractive to the states because capitation guarantees price predictability," says Robert Hurley, PhD, associate professor of health administration at Virginia Commonwealth University. "Most states contract with several plans because it stimulates performance and gives them the flexibility to implement multiple strategies tailored to specific operational goals or to specific populations."
Emergence of "pure plays"
Medicaid managed care plans are diverse. There are over 300 plans throughout the country — not-for-profit provider sponsored plans, for-profit plans from national multi-product companies such as UnitedHealthcare or Aetna, and several publicly traded "pure plays."
Pure plays are multistate, investor-owned Medicaid-only plans that have shown phenomenal growth. The four companies in this group are AmeriGroup, Centene, Molina, and WellCare. In 2006 alone they added 1.5 million members to their rolls from managed care expansion in Georgia, Ohio, and Texas.
"The pure plays along with the plans owned by the national insurers such as WellPoint or UnitedHealthcare are capturing an increasing share of the business, and they have the majority of members in several states," says Hurley.
The strong interest of commercial plans in Medicaid marks a reversal of the 1997 exit of commercial plans from this line of business because of federal regulations that limited the ability of states to assign recipients to managed care and limitations on payments to the plans.
Hurley and the Center for Health Care Strategies (CHCS), a think tank that focuses on Medicaid and is largely funded by the Robert Wood Johnson Foundation, have issued several reports that look at the performance of for-profit Medicaid plans. A 2006 CHCS report based on 2004 data found that Medicaid plans operated by the publicly traded companies such as the pure plays or by national insurers had significantly lower medical loss ratios and higher administrative costs than plans operated by non-publicly traded plans such as hospitals or not-for-profit community health plans. The report found that the "lower medical benefit ratios contributed to their higher profitability." The profits of the pure plays were more than twice those of the non-publicly traded plans. However, the study did not appear to account for the provider-owned plans in the non-public group, where there is a tendency to distribute profits to the owners through higher rates and a higher medical loss ratio.
Greg Nersessian, a research analyst at Credit Suisse, has followed the pure plays for years. In his report for the third quarter of 2007, he cited improved profit margins for three of the four companies, Molina, Centene, and AmeriGroup, as the result of normalization of new business start-up expenses, and in the report he asserts that Wall Street underestimates them.
The CHCS study also reported on nonfinancial performance with HEDIS and the Consumer Assessment of Healthcare Providers and Systems (CAHPS) measures, but with limited data because many plans do not report publicly. The study said there were no clear quality differences between publicly traded and non-publicly traded health plans.
Although there may be an implicit concern among consumers and physicians about the motives of the for-profit companies that dominate the Medicaid managed care business, Hurley, other experts, including Stephen Somers, PhD, CEO of CHCS, and even state Medicaid directors say these programs are working.
"The Medicaid-focused companies have become quite sophisticated, and their specialization has been an advantage rather than a disadvantage; for one thing, it has expanded the contracting options for the states," says Hurley.
"The states are becoming more astute contractors and are coming to the realization that they can use their leverage to obtain better value. They have new tools to improve quality and efficiency, including new approaches for managing care and ways of collecting data that allow them to monitor the plans," says Somers.
One of the leading states is Arizona, where over 95 percent of the recipients are in some type of managed care. "With clear goals and specific performance measures, real progress is possible," says Anthony Rodgers, director of the Arizona Health Care Cost Containment System, the state's Medicaid program. "However, it takes three or four years to gear up internally and to develop working relationships and mutual understandings with the plans. It's up to the states to lead the way."
Both for-profit and not-for-profit plans are pushing to convert more Medicaid recipients to managed care.
In 2006, approximately 40 percent of all Medicaid enrollees were in comprehensive managed care plans. Historically, the bulk of these enrollees have been non-elderly adults and children who together represent 76 percent of all Medicaid members. They are the low-cost members of the Medicaid population, with premiums that average $100-$200 per month, says Mark Hoyt, who leads a group of Medicaid actuaries at Mercer.
The health plans are interested in expanding to the aged, blind, and disabled population. These individuals will add covered lives and provide much higher capitation rates. "The ABD enrollees made up only 24 percent of the enrollment, but accounted for 70 percent of the spending in 2004," says Kaiser's Rousseau. The monthly capitation for the ABD population is between $500 and $800. In addition, many members in this segment are eligible for both Medicare and Medicaid (so-called dual eligibles), which would produce a combined monthly capitation of $800 to $1,200 for Medicaid and Medicare services. Only 17 percent of the ABD population is in comprehensive managed care, compared to 46 percent of the adults and kids.
The plans have called for greater use of capitation, especially for ABD enrollees. The two trade organizations, the Association of Community Affiliated Plans and Medicaid Health Plans of America, commissioned the Lewin Group to prepare a report on the capitation contracting in the Medicaid program. The report said capitation is underutilized and "up to $83 billion can be saved over 10 years if the capitation model [is] immediately applied to appropriate Medicaid populations, specifically the ABD population."
In 2006, the Medicaid commission that was established to explore options for Medicaid reform recommended the establishment of plans, created in the likeness of Medicaid Advantage, for the aged, blind, and disabled with dual legibility.
Full risk may not be so risky
The ABD population, with its complex medical needs, including mental health and behavioral disorders, would seem to pose a concern for plans under full-risk capitation, but the plans are somewhat protected by a federal requirement for actuarially sound rates across the entire program. The rates must reflect reasonable, appropriate, and attainable costs of care, as well as administration.
Hoyt is a consultant primarily to the states, not to the plans, on these rates. "The concept of actuarially sound rates does not automatically protect each plan," he says. "In our work, we usually develop a range of rates, and the states then can decide where they want to be within that range and negotiate with plans from that perspective." He adds that several other factors can add uncertainty to the rates, including administrative efficiency, the effectiveness of their managed care techniques, population mix changes, contract negotiations with various providers, actual utilization of services that exceeds what was expected, positive and adverse selection, and program changes, if any.
"It didn't take long to realize that the Medicaid population is different," says Tom Kelly, CEO of Schaller Anderson. "There are many social and environmental barriers to overcome, so the keys to success go beyond covering or arranging for medical services. Transportation, outreach, and case management are essential." Kelly says his company is focusing on the medical home concept and trying to more closely integrate its disease management programs with its provider network.
Health Net serves over 400,000 Medicaid members in Los Angeles county. "Our operating environment is extremely complex. Everything we do must take into consideration that our members, collectively, speak 12 languages and generally function at a fourth grade reading level," says David Friedman, government programs officer. "On top of that, the monthly turnover is 20,000 to 25,000."
Somers says that today's Medicaid-focused plans are using "state-of-the-art techniques, including care management and predictive modeling, as a means to better control and predict costs."
Cracks in the facade
In spite of the progress that both the states and plans are making, problems with the quality of care have come up, and cracks in the relationships between the states and the plans have appeared.
An October 2007 study in the Journal of the American Medical Association concluded that Medicaid managed care enrollees receive lower quality care than that received by commercial managed care enrollees. "The study looked at 11 HEDIS quality indicators such as immunization rates, prenatal care, and hemoglobin testing in diabetes, across three different plan types — commercial plans, Medicaid-only plans, and commercial/Medicaid plans," says Bruce Landon, MD, lead author and associate professor of health care policy at Harvard Medical School. "For 10 of the measures, the quality was substantially lower for the Medicaid population, regardless of the plan type.
The study commented that "these findings suggest that the type of health plan enrolling the population (commercial, Medicaid commercial, or Medicaid only) is less important than differences in the characteristics of the population being served, the local provider networks in which they receive care, access to care, patterns of care seeking, and adherence to treatment recommendations." Landon said it is extremely difficult to study these elements because they cannot be controlled sufficiently to produce a valid study.
Anthony Rodgers, director of the Arizona Health Care Cost Containment System, the state's Medicaid program, disputes the findings. "The study methodology did not compare apples to apples; the commercial and Medicaid populations are very different, with Medicaid members being a high-risk population with behavioral disorders, the elderly, and people with disabilities."
Yet Rodgers is not daunted by the study. "It's reasonable to be held to the same standards as the commercial plans."
Monitoring
The quality issues highlight the question of the states' monitoring of the plans. "Although progress has been made, some states have not taken full advantage of their opportunities to set specific performance requirements," says Hurley.
In the early days under capitation, plans did not get claims or encounter data from many providers and it was difficult for them to report detailed information to the states. In recent times, encounter and claims data have become commonplace and are used by both the states and the plans in financial and operational management.
In the area of quality management, 21 states now require their plans to submit HEDIS information to NCQA, says Kristine Thurston Toppe, director of public policy for NCQA. However, many plans do not publicly report that information, or report only a subset of the HEDIS measures. Somers points out that as the plans move into the ABD population, HEDIS measures do not reflect the needs of patients with comorbidities.
Arizona is implementing its own quality measures, such as the incidence of bed sores for long-term-care patients, and it is building a health information interchange to coordinate care among providers.
Although full risk capitation steams ahead, some states are looking at changing course. "There is some bubbling going on, not yet a trend, where the states are thinking about ways in which they can take back some of the managed care activities, based on the expertise they have developed," says Somers. "For example, rather than having multiple disease management programs through the private plans, they are looking at establishing their own program that will standardize activities across the state."
Tom Reinke is a freelance writer who specializes in health and business topics.
More like this
Bailing Out of Medicaid Managed Care Programs
---
Our most popular topics on Managedcaremag.com
---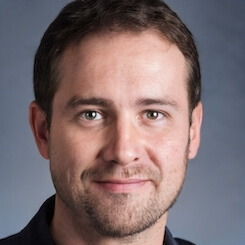 Paul Lendner ist ein praktizierender Experte im Bereich Gesundheit, Medizin und Fitness. Er schreibt bereits seit über 5 Jahren für das Managed Care Mag. Mit seinen Artikeln, die einen einzigartigen Expertenstatus nachweisen, liefert er unseren Lesern nicht nur Mehrwert, sondern auch Hilfestellung bei ihren Problemen.