Wrangler Jeans
Greensboro, N.C.
Goal: To encourage employees to join HMOs
Number of employees: 13,000
Proportion of employees now in managed care: 80 percent
Novel initiative: Helping to launch a new HMO in Luray, Va. in 1995
Estimated reduction in company claims through the new HMO, 1995: $800,000
If employers are driving the growth of managed care, then companies like Wrangler are demonstrating how to "tailor" managed care for rural areas–and sometimes increase access to care in the process. Greensboro, N.C.-based Wrangler, a $1-billion-a-year blue jeans maker with 13,000 employees in seven Southeastern states, shows how, even within a larger conglomerate, a company can fashion a health care strategy that turns out to be a nice tight fit.
Wrangler is the largest subsidiary of publicly traded VF Corp., a $5-billion apparel concern that owns a dozen other companies like Jantzen Swimwear and the Lee Co., another jeans maker. The Wyomissing, Pa.-based parent company has 50,000 employees in Southeastern states and Oklahoma, Texas and Missouri. Four years ago, benefits managers from Wrangler and its sister companies got together to try to make sense out of the melange of plans and contracts VF was dealing with.
"They were all going in different directions–different plans, different designs," recalls Joe Karns, Wrangler's director of compensation and benefits. "We tried to figure out how to do it smarter and to take advantage of the overlapping synergies."
The first task: eliminate all but one traditional indemnity insurer for VF employees. Today that insurer is Prudential. But the strategy also allowed for flexibility when it came to managed care. Employees were allowed to join their own regional HMOs. If employees of one of Wrangler's sister companies had good experience with an HMO, the same HMO was offered to all employees in the area. The economies of scale played out elsewhere, too. For example, Lee and Wrangler combined have 5,000 employees in El Paso. And Wrangler and Vanity Fair, VF's lingerie subsidiary, together employ 8,000 people in Alabama.
The goal was to offer at least one HMO in each location where the company had employees. So far the company's effort to encourage employees to join managed care organizations seems to be working; 80 percent of VF employees are now covered by one of 35 managed care plans.
A creative step
That's not the whole story. While most managed care contracts for Wrangler and its sister firms were signed with existing HMOs, Wrangler, which will cover $17 million of its employees' $25 million health care costs this year, found that few options existed for its employees in the sleepy Shenandoah Valley town of Luray, Va. That's where a flexible strategy fostered a truly local solution.
"In the Virginia area there were no other VF companies nearby and no other HMOs for our employees. It was very much an effort from local Wrangler people that created a solution," says Karns. Using an outside consultant proved helpful to jump-start a dialogue with local providers, which led to the formation of a new HMO administered by CoreSource, a Northbrook, Ill.-based third-party administration company. Karla Tester, Wrangler's manager of insurance and relocation, figures the new HMO reduced claims costs for the company by $800,000 in 1995, its first year of operation.
Wrangler needed to extend the range of health care services provided to 1,800 employees who dot the Shenandoah Valley, working at plants in Luray, Shenandoah, Madison and Woodstock. Most of Wrangler's local employees work in three plants in and around Luray, which has just 54-bed Page Memorial Hospital, a solid community institution serving a population of about 22,500 in Page County.
Wanted: doctors
The clothing manufacturer conducted a health needs assessment of its workers and found, among other things, a demand for more family physicians, obstetricians and gynecologists. Local hospitals beefed up their recruiting efforts for those specialties in the year it took to develop the HMO.
In 1995, Wrangler launched the HMO, linking Page Memorial with Rockingham Memorial Hospital in Harrisonburg, the University of Virginia Medical Center in Charlottesville, Shenandoah Memorial Hospital in Woodstock and Culpeper Memorial Hospital in Culpeper to provide local care to employees wherever they lived or worked. Each hospital handles the level of care for which it's best equipped.
"We're a small hospital, so there are some health needs we refer to places like the University of Virginia," says Donald J. Morgan, Page Memorial's administrator. For example, Page Memorial can refer patients for organ transplants and oncology services to either the University of Virginia or Rockingham. Page can also transport heart attack victims by helicopter to those facilities in 15 minutes.
Last year the Wrangler HMO plan paid Page Memorial 100 percent of its charges. In renewing the contract last August, the hospital agreed to discount charges 10 percent. But being part of the managed care plan is apparently not hurting Page Memorial. After experiencing some rough financial times that threatened its continued viability two years ago, the facility has bounced back.
The relationship with Wrangler, the largest employer in Page County, has been positive, says Morgan, who arrived as administrator for the hospital last August. The company has just completed a survey of employees and identified child care as one of its main needs. The hospital is in the process of jointly developing with Wrangler and Rockingham a child-care referral service, which is slated for launch in two months. The company, hospitals, local government, other businesses and schools are expanding the health assessment program to all of Page County.
One of the unforeseen benefits of CoreSource was that it actually increased by 300 the number of people enrolled in Wrangler health plans. While the company has not conducted a formal study yet, Tester suspects the additional participants may be children of single parents who could afford to purchase family coverage only after the HMO was established.
Wrangler is just getting warmed up. Karns suspects inefficiencies in the operation of its self-insured HMO in Luray and is exploring a new HMO slated for launch in the area in 1997 as an alternative. It's a continual process of evaluation, he says. "We need to keep asking if we have the right partnerships. We're beginning to look at quality rather than just the dollar figures," he says. Among other things, Wrangler is participating in an extensive survey of all VF employees to rate HMOs for patient satisfaction. It is also conducting a survey of its own HMOs to rate them in terms of financial health.
"So many of the HMOs do their own surveys and report 95 percent satisfaction," says Karns. "We wanted to do our own survey."
Results of the employee survey, if perhaps not quite the stuff of a marketing brochure, didn't miss by much. Eighty-eight percent of the respondents said they would recommend their health plan to a family member or a friend.
Concludes Karns: "There's a rapid expansion of the managed care marketplace." Spurred on, one might add, by employers like Wrangler.
---
Our most popular topics on Managedcaremag.com
---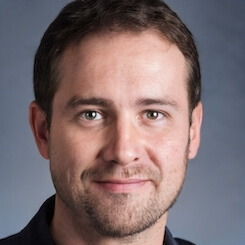 Paul Lendner ist ein praktizierender Experte im Bereich Gesundheit, Medizin und Fitness. Er schreibt bereits seit über 5 Jahren für das Managed Care Mag. Mit seinen Artikeln, die einen einzigartigen Expertenstatus nachweisen, liefert er unseren Lesern nicht nur Mehrwert, sondern auch Hilfestellung bei ihren Problemen.