Though health plans preach it, the phrase doesn't resonate with many physicians. But practicing it is not as difficult as many fear.
Senior Editor
Population-based care" is the managed care mantra. But ask physicians what it means, and most grope for a definition. "If you find out, let me know," jokes Peter Juhn, M.D., executive director of Kaiser Permanente's Care Management Institute.
Actually, Juhn has his own take on population-based care, which we will explore, but his jest makes the point: Physicians have difficulty squaring an abstract concept with daily responsibilities.
"It's not an easy fit with the traditional physician's ethic of working for one's individual patient," says John La Puma, M.D., an internist at Alexian Brothers Medical Center in suburban Chicago and Managed Care's ethics columnist. "Doctors don't have it in their heads that they're responsible for 2,000 or 3,000 patients."
It doesn't help that most health plans haven't done a brilliant job of articulating population-based care to their physician panels, either.
"We have to enunciate a vision of 'What the heck is it?'" says psychiatrist Mark Vanelli, M.D., M.B.A., a Harvard Medical School psychiatry instructor. "HMOs need an educational strategy."
Though perceptions and definitions of population-based care differ, many outstanding examples, large and small, exist. Vignettes of population-based care reveal common traits: education (such as teaching patients self-care), delegation (e.g., use of midlevel providers) and, when possible, intelligent use of information systems that turns grass-roots activity into a scientific endeavor.
Care management
Kaiser built a reputation on population-based care by stressing early detection and disease management. Now, Kaiser is taking that a step further with a concept it calls care management.
Under care management, members are grouped into disease-specific populations. Prevention and "health maintenance" are the goals. Care is coordinated so that physicians provide clinical interventions when needed, while other health care professionals aggressively educate those in each group about their conditions or risks — enabling members to understand how to care for themselves and when to call the HMO.
This national effort is led by Kaiser's Care Management Institute. Each of Kaiser's geographic regions selected care management priorities (such as diabetes, asthma, heart disease or depression) based on the health needs of its members. CMI develops tools each region can use to develop care management strategies, then ships them to local implementation teams, which tailor care management programs to their populations.
CMI melds emerging best practices with Kaiser's experience of 100,000 visits per week. "We synthesize this information into a bite-sized morsel, package it and link it to the relevancy of practice," says CMI's Juhn. Physicians receive outcomes data comparing them with peers ("We need to get physicians to pay attention to why they, personally, should learn something new," says Juhn) and tools for improvement — guidelines, case studies and access to Kaiser's massive database. A state-of-the-art information system allows for professional exchange, prompts for preventive and follow-up care and offers continuing education credit for physicians working in the priority areas.
It would be easy for a cynical outsider to dismiss this as "cookie-cutter medicine." But Juhn says the Kaiser culture values education and accordingly, its physicians are free to evaluate generalized bodies of knowledge in the context of individual cases. "That's the rub in population-based medicine: You derive the best things to do for your individual patients from an assessment of experience with that population."
As for that freedom to discover, Juhn likes to say, "We're not the Care Mandating Institute."
It's one thing for a staff-model HMO to roll out an organization-wide strategy. But most physicians aren't blessed with such resources to meet plans' population mandates. How now?
Think of one of the common threads of population-based care: education.
"We're very good at developing high-powered science, which often filters down into substantial treatments," says Vanelli, the Harvard psychiatrist. "But we're not very good at making sure that people get that treatment effectively."
He says it's easy to think, "'Once I write a prescription, the patient is cured.' But if the patient doesn't pick up the medication and take it as prescribed, that scientific knowledge is for naught."
'Person-to-Person'
Vanelli participates in a program called Person-to-Person, a telephone support system that educates patients with schizophrenia and bipolar disorders about their illnesses and reminds them to take their medications. Sponsored by Janssen Pharmaceutica, Person-to-Person, he says, recognizes a nagging problem in American health care delivery: poor medication-compliance rates.
Most of the patients Vanelli admits to hospitals fail to comply with their medication regimens. "If we can increase compliance rates of 50 to 60 percent to 80 to 90 percent, patients with major mental illnesses are likely to avoid rehospitalization and annual treatment costs are likely to go down dramatically."
But programs such as Person-to-Person are a hard sell to most physicians; when telling one colleague about Person-to-Person, the response Vanelli heard was, "That's very interesting, but I didn't go through ten years of training to remind patients to take their medicine." True, but Vanelli thinks of compliance programs as the health care equivalent of seat belts and child safety seats: "They aren't what attract your attention, but do you really want to go without them? Such programs have the potential to add more years to your life than dramatic acute-care interventions that come too late in the disease process."
At the core of Person-to-Person is a simple, powerful practice that every physician can use to boost compliance. "I don't think a lot of doctors do it," says Vanelli: "Tell your patients, 'You're going to feel better, and when you do, you're probably going to forget your medication. But chronic illnesses don't get better when you stop taking your medication. You'll get sicker.'"
Public health
Person-to-Person uses the tools of public health: information, education and communication. Vanelli, who trained in public health and once designed health care programs in Peru on a budget of $5 per person per year, appreciates the connection. But "public health" makes most physicians recoil.
Until the early 1900s, public health was intertwined closely with medicine. After that, though, says David George, M.D., associate director of medicine at Reading Hospital and Medical Center in Reading, Pa., "Public health went one way, and medical schools went another. Only recently have their paths again begun to converge."
Such a merger may prompt much wailing and gnashing of teeth. In an essay last February in the Journal of the American Medical Association, Henry Greenberg, M.D., predicted a conflict between "Hippocratic medicine and population-based medicine." The latter, he wrote, would force physicians to think more like public health specialists. "An understanding will emerge," he wrote, "but the adaptation process will disconcert the transition generation of physicians."
Greenberg's crystal-ball world triggered angst-ridden letters to the editor. No surprise to Vanelli.
"There's an immediacy to the ER or doing a procedure that's invigorating to people who are attracted to medicine, so to get them into teams and systems that make for good population-based care is difficult. It may be different from what they wanted to do when they entered medicine," he says. "The questions are, can these things interest providers, and can physicians bring along the energy of their clinical colleagues?"
They might soon have to try. The man in line as the next head of the U.S. Centers for Disease Control, Jeffrey Koplan, M.D., is an epidemiologist who has led many high-profile public health projects. He is expected to press managed care to be more of an element of public health, in terms of achieving community health objectives.
Behavior modification
The link between behavior and pathology strongly interests George at Reading Hospital. Noting suggestions that slight changes in Americans' cholesterol levels have prompted a decline in the incidence of coronary disease, George believes incremental changes in behavior can dramatically affect population health. And physicians, he says, can encourage that change.
George enlisted four physicians to participate in a grant-funded pilot project involving 80 patients. Adapted from a behavioral change model developed by psychologist James Prochaska, the project helps doctors to help patients change their own destructive behaviors.
"One of the problems [of past attempts] is that behavioral-change models add another thing for the physician to do," says George.
In the Prochaska model, people's readiness to implement lifestyle changes occurs in stages. In George's study, physicians ask patients a few quick questions to determine their willingness to, in this case, stop smoking or be more active. "If a smoker comes in with an upper respiratory infection," says George, "trying to help him see the relationship between his smoking and catching repetitive colds helps the physician to personalize risk." Helping patients understand the personal benefits, he says, is more effective than a physician commanding, "You're killing yourself and I want you to stop."
If the patient doesn't appear motivated to change, the doctor doesn't push it. "There's no sense wasting time talking about why smoking is bad — especially if a patient already knows why — if that person isn't ready to quit," says George.
But if the patient seems receptive, the physician may ask him to enroll in a telephone counseling and case management system. Nurses at nearby Lancaster Health Alliance's Wellness Center take over, calling enrollees periodically to check progress, offer support and education and, if necessary, refer to community resources. Their findings are entered into the medical record, and after a year, summary reports will be generated.
But choosing the right physicians for this is as important as choosing the right patients, says George, who used the Prochaska model on colleagues to select them. Otherwise, he says, "After the money from the study goes away, the instructional papers that the physicians used become lost, and they go back to their old ways."
Health plans' role
George hopes that if the results are promising, he can persuade Health Central, an HMO owned by Reading Hospital and several other hospitals, to fund a larger, controlled study.
In other words, putting money in the vicinity of one's mouth. "In general," George says, "HMOs make a lot of statements about preventive health, but a lot of that — and this is supported in the literature — is more of a promotional thing than a true belief that this stuff works."
La Puma, the ethicist, thinks that most managed care organizations have abandoned "the lofty goals of population-based care in the pursuit of profit." But he thinks that some HMOs — he specifically names Kaiser — are truly interested in practicing what they preach. "Disease management programs," he offers as an example. "We're just starting to play with them and see whether they can be economically viable and improve quality of life."
Farming out management of specific populations to DM organizations could help HMOs bridge what George says is one barrier to population-based care: "There is not a lot of reward for the physician to practice it."
Of course, physicians can aid the cause by staying current, an effort with which HMOs can help. "You would be shocked at how little of medicine is actually based on evidence," says Kaiser's Juhn. A recent Journal of the American Medical Association article suggested that "80 percent of medicine is of unknown benefit."
In 1991, the National Asthma Education and Prevention Program of the National Heart, Lung and Blood Institute recommended inhaled corticosteroids as front-line therapy for asthma. Today, says Juhn, fewer than 30 percent of asthmatics who should receive inhaled corticosteroids are prescribed them. The institute said last year that inappropriate therapy is a major contributor to asthma morbidity and mortality.
"The evidence is clear that inhaled corticosteroids improve asthmatics' outcomes," says Juhn. "What's also clear is that this piece of knowledge has not been communicated to all physicians."
Stepping back from the day-to-day grind to develop a perspective is yet another strategy for practicing the mantra. "For me," says Vanelli, "population-based care starts with thinking, 'What can I do with communication strategies for large numbers of patients to address problems I saw in my practice this morning?'"
Distributive ethic
Far from some of the grass-roots strategies outlined here is a school of thinking that physicians and health plans should develop a "distributive ethic" to practice population-based care.
In Annals of Internal Medicine earlier this year, Hall and Berenson hit a nerve by suggesting that physicians work within health plan limitations by providing some patients with optimal care — and others with "minimally acceptable care." Doctors, they argued, are in the best position to make medical decisions and thus to allocate care by evaluating which cases warrant more expensive treatment.
The thought made New England Journal of Medicine editor Jerome P. Kassirer, M.D., almost gag. "Intentionally providing minimally acceptable care to some for the benefit of others [and] the bottom line is wrong," he fumed in an editorial last month.
Encouraging physicians to engage in such practices could be risky to the managed care industry, which is already fighting a substantial public backlash. "The American public trusts managed care about as much as tobacco companies," says John La Puma, M.D., Managed Care's ethics columnist. "The idea that managed care wants to try to take care of everybody is often met with a 'Sure, buddy, tell me the next one.'" La Puma thinks managed care organizations would have a difficult time proving the good in a distributive ethic — let alone persuading physicians to go along with it.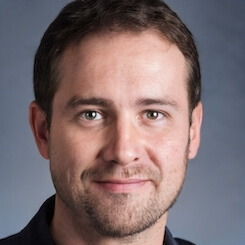 Paul Lendner ist ein praktizierender Experte im Bereich Gesundheit, Medizin und Fitness. Er schreibt bereits seit über 5 Jahren für das Managed Care Mag. Mit seinen Artikeln, die einen einzigartigen Expertenstatus nachweisen, liefert er unseren Lesern nicht nur Mehrwert, sondern auch Hilfestellung bei ihren Problemen.