Washington Watch
Should consumers have the right to appeal, externally, coverage decisions made by their health plans? Many on Capitol Hill thought so last summer — but not enough to ensure passage of legislation mandating such procedures. Then a funny thing happened in November: The Democrats gained five seats in the House — and now Clinton supporters, who generally liked the concept of external review, are feeling their oats.
Georgetown University's Judy Feder, one of the principal architects of the administration's ill-fated 1994 health care reform initiative, says that "voters preferred the Democratic agenda, including our Patients Bill of Rights. There's a strong possibility we'll legislate in this area."
Even the Health Insurance Association of America, which opposed health plan reform measures in the last Congress, admits that the Democrats will be pushing hard on this front.
"They are going to go after medical necessity and they're going to want to include some sort of liability for health plans — some right-to-sue provision — in their legislation," says HIAA's Sharon Cohen.
There's increasing talk in Washington about putting a patients bill of rights that includes some provision for independent external review processes (arbitration or legal) on the front burner again. Capitol Hill insiders interpret external review to mean that disputed cases are turned over to an outside panel of physicians — and that the panel's decision cannot be appealed to a court.
New and familiar faces
So, who's doing the talking? Martin Frost, for one. He's the new Democratic Caucus chairman and he's making the patients bill of rights his number one health care priority.
And Patrick Kennedy, for another. He's the new chairman of the Democratic Congressional Campaign Committee. On the top of his agenda: comprehensive managed care reform legislation "to protect consumers from abusive practices within the industry." A must, Kennedy says, is "amending ERISA laws to hold HMOs accountable in a court of law."
He's not alone. On the other side of the aisle, Rep. Charles Norwood of Georgia, one of the major players in the managed care reform debate, also backs right-to-sue provisions.
But Kennedy and Norwood again will face opposition from the Health Benefits Coalition. The employer group already has sent letters to all incoming members of Congress arguing that liability "would put health plans — and the employers who sponsor them — at risk of costly new lawsuits."
Expect multiple pieces of legislation to be introduced in the early days of the new 106th Congress — some mandating a dispute resolution system for HMO issues and others providing for legal redress in a court of law. Norwood's people will be meeting with the House Republican leadership very shortly to discuss its take on the issue.
Genie out of the bottle
Congress is clearly behind the curve on this one. According to a study by the Kaiser Family Foundation, at least 18 states and the Medicare program already have established external review programs in which an independent party has the authority to evaluate and resolve disputes involving medical issues. Although consumers seek external review of health plan decisions on a wide range of health care services — from denials of coverage to medical and legal issues — external review actually upholds health plans' decisions as frequently as it overturns them, according to the report.
Another interesting finding from the report: The review system is not used very often. Since Connecticut implemented its system a year ago, for example, it has received fewer than 40 complaints. And while some cases involve life-threatening situations, others deal with less media-inviting topics, such as whether speech therapy is restorative or therapy after knee surgery was medically necessary.
Watch California
But the most potentially important development, in terms of influence on legislators, could be the voluntary action taken by the California Association of Health Plans last month. Under the association's plan, patients would have the right to take their gripes to an independent review panel if they are denied coverage. While consumer groups remain skeptical about these independent review boards, health plans in the state hope to reassure patients who fear they can be denied medical care without recourse.
Blue Shield of California President Bruce Bodaken, chairman of the HMO association, issued this statement: "External review is important because it reassures consumers that they are getting quality care. It forces the doctor, the patient and the health plan to take one more look at what is being recommended and why."
But there was another, possibly bigger reason behind the move: California health plans feared the state legislature would enact even tougher measures.
And so the logic also goes on Capitol Hill. Supporters of independent review say that, at a minimum, just the fear of a national mandate may spur health plans to take actions similar to those in California.
Supporters of independent review on Capitol Hill also are going to make another argument to sway the health plan industry — that mandatory arbitration may prevent HMO malpractice liability.
Wild card
Just to add a little spice to all of this, there is a wild card in the mix: The Department of Labor is considering issuing regulations for ERISA plans that would go a long way toward assuring that consumers get independent review rights — thereby accomplishing through regulation what the administration could not attain legislatively last year.
The fate of the proposed regulations remains up in the air, with the Health Insurance Association of America and others opposing new rules in this area.
Indeed, there's no reason to expect either side to go gently into the night on this one. Medical organizations, trial lawyer groups, unions and consumer groups spent $14 million in the first six months of last year lobbying Congress for passage of the Patients Bill of Rights. Insurance companies and allied organizations spent $60 million to fight it.
In a town where the Redskins lost their first seven games and President Clinton's popularity with voters continues to remain at high altitude, nothing — especially passage of controversial health care legislation — is a certainty. Stay tuned.
---
Our most popular topics on Managedcaremag.com
---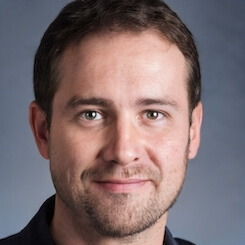 Paul Lendner ist ein praktizierender Experte im Bereich Gesundheit, Medizin und Fitness. Er schreibt bereits seit über 5 Jahren für das Managed Care Mag. Mit seinen Artikeln, die einen einzigartigen Expertenstatus nachweisen, liefert er unseren Lesern nicht nur Mehrwert, sondern auch Hilfestellung bei ihren Problemen.