Some supplements are eligible for continuing education. These are noted above the title of the supplement. Newest supplements are listed first. All supplements in PDF format.
If you need Acrobat Reader to access PDFs,
you can download it from Adobe.
---

Comparative Effectiveness Research: Paving the Way for Evidence-Based Decision Making

The second in a series of topics of interest for the managed care community, this brief details the background of comparative effectiveness research (CER) in the United States and discusses the goals versus the uses of CER and the importance of collecting real-world data to support evidence-based medicine. Included are examples of the effective use of CER in clinical practice.

---

Personalized Medicine: Identifying the Appropriate Patient through Biomarkers in Oncology

The first in a series of topics of interest for the managed care community, this brief discusses the value of biomarkers that can complement or replace existing screening tools to detect cancer at an early stage and, therefore, guide optimum treatment. A history of biomarkers is included as well as a detailed discussion about trastuzumab (Herceptin®), developed with the support of biomarkers, and new biomarkers in development.

---

Phase 3 Clinical Trials Support STELARA® (ustekinumab) for the Treatment of Moderate to Severe Plaque Psoriasis

STELARA® is a subcutaneously administered biologic approved by the US Food and Drug Administration in September 2009 for the treatment of adult patients (18 years or older) with moderate to severe plaque psoriasis who are candidates for phototherapy or systemic therapy. This Clinical Brief summarizes the 2 phase 3 multicenter, randomized, double-blind, placebo-controlled trials that demonstrated the efficacy and safety of STELARA®.

---

CONTINUING EDUCATION CREDIT

The Impact of Molecular Diagnostics on Treatment Pathways, Outcomes, and Cost

Adjuvant chemotherapy can improve survival in patients with early-stage breast cancer or colorectal cancer who have undergone surgical resection, but the benefit from this treatment is not universal. A distinguished panel of experts addresses the advance in molecular diagnostic testing and its impact on optimal care for cancer patients. David M. Hyams, MD, FACS, presents the epidemiology of breast and colorectal cancers and discusses treatment options and how molecular diagnostics can be used to better manage patients. Cari Bruins, PharmD, focuses on the impact of molecular diagnostics on health outcomes and cost in quality-of-care initiatives. Winston Wong, PharmD, shows the value of incorporating genomic testing into oncology treatment pathways.

Highlights:

Clinical Advances in Treatment Options and Diagnostics to Manage Breast cancer and Colon cancer
Impact of Molecular Diagnostics on Health Outcomes and Cost
Role of Molecular Diagnostics in Quality of Care Initiatives

This continuing education program is based on an educational symposium held at the Academy of Managed Care Pharmacy 22nd Annual Meeting and Showcase, San Diego, April 6, 2010. The University of Arizona College of Medicine at the Arizona Health Sciences Center designates this educational activity for a maximum of 1.5 AMA PRA Category 1 Credits™. The University of Arizona College of Pharmacy offers 1.5 contact hours. Release date: Oct. 15, 2010 for a period of 2 years.

---

Regulation of Follow-On Biologics: Ensuring Quality and Patient Safety

An impressive group of experts from the fields of medicine, science, economics, and health policy discuss the quality and safety issues involved in creating a regulatory pathway to bring follow-on biologics, or biosimilars, to market in the United States. Several of the forum speakers participated in a follow-up congressional briefing in November 2009.The discussions provide various perspectives and valuable insights to spur positive action toward assuring that the dual goals of lower costs and patient safety can be met. Speakers include Michael McCaughan, The Pink Sheet; Brian Harvey,MD, PhD, sanofi-aventis; Gundu H.R. Rao, MD, Lillehei Heart Institute; Ann Witt, JD, U. S. Food and Drug Administration; Geno Merli, MD, Thomas Jefferson University Hospital; Judith K. Jones, MD, PhD, Degge Group; Terry Hisey, Deloitte; Laurence Kotlikoff, PhD, Boston University, Randy Vogenberg, RPh, PhD, EPS and Biologic Finance and Access Council.

This supplement is based on a policy forum held at the National Press Club in Washington, D. C., in April 2009, and sponsored by the Jefferson School of Population Health in Philadelphia.

---

The Ongoing Evolution of Endpoints in Oncology

Since the U.S. Food and Drug Administration's 1992 adoption of accelerated drug approval regulation, manufacturers often have turned to surrogate endpoints to speed the market arrival of new agents with the potential to save or extend lives. Despite its "gold standard" status, overall survival is increasingly regarded as a flawed measure of efficacy in colorectal cancer and advanced breast cancer. Surrogate endpoints can speed the time necessary to bring new anticancer agents to market, though each surrogate has its advantages and disadvantages.
Albert Tzeel, MD, MHSA, FACPE, Market Medical Officer for Humana Inc's Great Lakes Region, discusses the importance of understanding surrogate endpoints for managed care decision makers.

---

Considerations for the Clinical Assessment of the Patient With Plaque Psoriasis

A review of recently published data with a commentary for managed care decision makers by Jeffrey J. Crowley, MD, FAAD

---

New Approaches to Achieve Best Practices in Treating Myelodysplastic Syndromes

Myelodysplastic Syndromes (MDS) has gained needed attention in the last few years with the development of novel therapies. The addition of stem cell malignancies to the North American Association of Central Cancer Registries has led to a better understanding of the extent and impact of the disease and a greater interest in therapeutic interventions that can slow progression, improve the hematologic defects observed in higher-risk MDS, and provide survival benefit. With progress, though, come challenges to patients, clinicians, and payers. Bart L. Scott, MD, and David Frame, PharmD, discuss novel therapies such as hypomethylating agents and their survival benefits and potential outcomes. Allan Jay Kogan, MD, and Jeffrey D. Dunn, PharmD, discuss the changing treatment paradigms and the economic considerations for health plans. Kirby Eng, RPh, discusses the role of specialty pharmacy in MDS treatment. Each article is followed by an in-depth discussion moderated by Steven R. Peskin, MD.

This supplement is based on the Managed Care Clinical Oncology Expert Roundtable held in Dallas on July 31, 2009.

---

RSV Risk: Understanding RSV-Related Hospitalization of High-Risk Infants

Respiratory syncytial virus (RSV) bronchiolitis and RSV pneumonia are the leading causes of hospitalization of infants younger than 1 year of age in the United States. Preterm infants, born at 32 to 35 weeks gestational age or less, are particularly at high risk for severe RSV disease. Early recognition of the risk factors known to predispose to serious RSV lower respiratory tract infection is key to planning an effective RSV disease prevention strategy in high-risk infants.

---

Review of the Clinical Information for SIMPONI™ (golimumab) In Rheumatoid Arthritis

This Clinical Brief reviews the clinical information for SIMPONI™ (golimumab), which was approved by the U.S. Food and Drug Administration on April 24, 2009, for the treatment of adults with moderately to severe active rheumatoid arthritis (RA) in combination with methotrexate (MTX). It is also indicated for treatment of adults with active psoriatic arthritis, alone or in combination with MTX, and adults with active ankylosing spondylitis.

Highlights:

SIMPONI™ is administered in a one dose, once a month subcutaneously via a prefilled autoinjector or prefilled syringe.
SIMPONI™ has been studied in three phase 3 trials that enrolled different patients populations with respect to treatment. These multicenter, randomized, double-blinded, placebo-controlled trials included 1,542 patients age 18 or older with moderately to severely active RA.
In these three trials, SIMPONI™ was shown to improve the signs and symptoms in patients with moderately to severely active RA. It also was shown to be efficacious in patients who are incomplete responders or naïve to MTX, as well as those patients who have been previously treated with at least one other anti-tumor necrosis factor agent.

Roy Fleischmann, MD, Clinical Professor of Medicine, University of Texas Southwestern Medical Center, and Co-Medical Director, Metroplex Clinical Research Center, Dallas, discusses this novel agent.

---

Growth Hormone Treatment: Evidence, Practice, and Emerging Issues

The effects of growth hormone deficiency (GHD) on the stature and maturation of children are well established. Recombinant DNA technology now allows the production and use of recombinant growth hormone to correct those effects without the limitations and safety concerns associated with growth hormone (GH) derived from pituitary tissue. GH therapy is also gaining acceptance for treating idiopathic short stature (ISS) in children whose growth rate is subnormal but who have no GH deficiency or other endocrine abnormality. The normal aging process in adults is accompanied by a substantial decline in GH, and recent research supports the damaging effects of GHD associated with atherosclerosis and osteoporosis. Other research is investigating GHD as a factor in chronic fibromyalgia and AIDS. This continuing education program provides information on the current status of GH therapy for children and adults so that managed care professionals can better understand the diagnostic and treatment algorithms and the scientific rationale for expanded use of GH therapy.

Highlights:

Clinical Management of GH Therapy for Children
Clinical Management of GH Therapy for Adults
Plan and Pharmacy Perspectives

---

Unmet Needs in the Treatment of Rheumatoid Arthritis

Rheumatoid arthritis (RA) imposes a considerable disease burden. Patients experience increased medical costs, comorbid conditions, and a widened mortality gap. Existing treatments are insufficient for the current clinical demand, which is expected to increase as the population ages.

---

Gonadotrophin Products: Empowering Patients To Choose The Product That Meets Their Needs

From a managed care perspective, gonadotropin self-injections may be an effective approach to follicle-stimulating hormone (FSH) therapy. Optimal outcomes with self-administered therapy depend on maximizing adherence, minimizing errors, and controlling pain and stress associated with drug administration, all of which have been shown to benefit from patient education and involvement in choice of therapy. In this single-center study, comprehensive nurse-led training classes on conventional syringe- or pen-injection FSH delivery techniques enabled participants to identify a preferred method, with the majority of patients opting for a device in the form of a disposable follitropin alfa prefilled pen.

---

---

Impact of RSV: Implications for Managed Care

Respiratory syncytial virus (RSV) is the leading cause of infant hospitalization, and premature infants are particularly at high risk. This Clinical Brief explains why premature infants face a higher risk of hospitalization, illustrates the costs associated with RSV hospitalization, and offers managed care strategies to help reduce hospital admissions. Norman White, MD, Medical Director with the Presbyterian Health Plan in Albuquerque discusses steps to creating an effective RSV program for high-risk infants.

---

Unmet Needs in the Management of Plaque Psoriasis

This Clinical Brief reviews the numerous unmet needs among with patients with psoriasis, a chronic and debilitating disease. In the absence of a cure, these patients seek a treatment that improves the signs and symptoms of their disease.

Highlights:

Patients with moderate or severe psoriasis have been shown to be undertreated
Individuals with psoriasis are subject to numerous comorbid conditions
Patients with severe psoriasis report issues with equal treatments in service establishments
Psychosocial effects have been shown to include strong feelings of anger or self-consciousness, problems with sleeping, and contemplation of suicide
Psoriasis can impair a person's ability to work, with a negative effect on work productivity, job retention, and the amount of missed days from a job.

---

Opioids in the Workplace

Advances in treatment have helped patients manage chronic pain with pharmaceutical pain relievers, but some drugs — particularly opioids — carry the risk of dependence. Opioid dependence is a medical condition, and it can be treated, but employers may not know about all the treatments that are now available, or that they are covered by most health plans.

Not only are treatments covered by insurance, but the Americans with Disabilities Act and the Drug Addiction Treatment Act, passed by Congress in 2000, encourage employers to support employees with opioid dependency. Qualifying physicians may now treat opioid dependence directly, letting the abuser seek help in the privacy of a physician's office rather than at a public clinic.

Highlights

How opioids hijack the brain
Ways in which employers deal with dependence
Successful approaches to treatment

---

Respiratory Synctial Virus (RSV): Prevention Strategies and the Appropriate Identification of Vulnerable Populations

Respiratory syncytial virus (RSV) infection of the lower respiratory tract is the leading cause of hospitalization of infants younger than 1 year of age in the United States. Up to 126,000 infants are hospitalized each year for bronchiolitis or pneumonia, and close to 20 percent of these are premature infants. RSV hospitalization is costly, amounting to more than $5,000 a day for an infant in need of respiratory assistance. RSV infection is also common among the elderly and immunocompromised individuals, and accounts for about 180,000 hospital admissions each year at a cost exceeding $1 billion. Immunoprophylaxis along with common-sense hygiene measures are key to protecting high-risk populations. This supplement presents up-to-date information on the seasonal variability of RSV, prevention strategies, therapeutic approaches, and managed care considerations to better manage RSV.

This supplement is based on an RSV Expert Panel held in Chicago, Aug. 18, 2008.

Highlights:

RSV in the Pediatric Population
In the Trenches: A Pediatrician's Perspective on Implementation, Prevention, and Treatment Strategies
RSV in the Adult Population
Medical Director Considerations
Pharmacy Director Considerations
RSV Issues and Solutions

---

Immunization Strategies for Reducing Influenza's Burden on Public Health

Annual influenza epidemics generate a significant public health burden each year in the United States. Medical and public health professionals, government officials and agencies, and nongovernmental organizations have long called for increasing influenza vaccine usage in the United States and around the world. The reasons for doing so include reducing influenza-associated morbidity and mortality, reducing the economic burden of influenza, and fostering bioterrorism preparedness. Robert B. Belshe, MD, Pedro A. Piedra, MD, Michael A. Kaufman, MD, Allan Kogan, MD, MSS, ABFP, FAAFP, CPE, Alyce Kuhn, RN, RRT, MSHA, and Richard L. Collins, MD, examine the burden of annual influenza epidemics in the United States. Other areas discussed include prevention and management of influenza, access to care, and the idea of universal vaccination.

This supplement is based on an expert panel roundtable discussion held in Dallas on June 30, 2008.

Highlights:

An Introduction to Influenza: Lessons From the Past in Epidemiology, Prevention, and Treatment
Societal and Economic Consequences of Influenza
Challenges for Health Plans in Influenza Immunization
Influenza Prevention and Population Health Management
"In the Trenches:" Primary Care Perspectives on Implementation, Prevention, and Treatment

---

Oral Anticoagulation Patient Self-Testing: Consensus Guidelines For Practical Implementation

Warfarin's narrow therapeutic range, variable biological effects, and potential for food and drug interactions present challenges in managing oral anticoagulation therapy with warfarin. Patient self-testing has been shown to result in significant benefits for patients and their families, health care practitioners, and health care systems.

Highlights:

Rationale for Wider Implementation of Patient Self-Testing
Patient Self-Testing Costs and Related Reimbursement
Practical Guidelines for Implementation of Patient Self-Testing
Summary of Consensus Panel Recommendations

---

---

Enoxaparin Versus Unfractionated Heparin With Fibrinolysis for ST-elevation Myocardial Infarction

This Brief summarizes "Enoxaparin Versus Unfractionated Heparin With Fibrinolysis for ST-elevation Myocardial Infarction" (Antman et al, New Engl J Med 2006), and includes a managed care analysis of the article by Steven R. Peskin, MD, MBA.

---

Diagnostics in Oncology: A New Paradigm for Tumor Profiling and Treatment Options

In 2007, the American Cancer Society estimated that approximately 178,460 new cases of breast cancer would be diagnosed and 40,460 women would die from the disease. Nearly half of the new cases were expected to be categorized as node-negative, estrogen-receptor (ER)-positive. Although the benefit of ER blockade in combination with chemotherapy has been demonstrated in women with node-negative, ER-positive tumors, low distant recurrence rates with ER blocker monotherapy suggest that chemotherapy may provide minimal benefit in most cases. Molecular diagnostics represent a paradigm shift in breast cancer management, allowing treatment decisions to be based on the genetic profile, or signature, of an individual tumor. Alan H. Heaton, PharmD, RPh; David Hyams, MD; Jill M. Kolesar, PharmD, BCPS, FCCP; and Winston Wong, PharmD discuss the innovative gene expression profiling tools that can help to determine the aggressiveness and prognosis of the cancer, and to predict the likely benefit from a specific treatment.

This supplement is based on a satellite symposium held at the Academy of Managed Care Pharmacy 20th Annual Meeting & Showcase in San Francisco on April 17, 2008.

Highlights:

Understanding Tumor Profiling and Assessing Treatment
Assessing Therapeutically Developed Assays
Health Plan Integration of Molecular Diagnostics
Roundtable Discussion: Using Molecular Diagnostics in Managed Care

---

Hematologic Cancer as a Chronic Disease: Shifting the Methodology and Impacting Cancer Care Management

This supplement was developed to focus on the practical issues and challenges in the management of hematologic malignancies, including multiple myeloma and myelodysplastic syndromes. It will also provide Centers for Medicare & Medicaid Services guidance with respect to clinical management of cancer patients and Medicare reimbursement policies in the arena of hematologic malignancies.

Highlights:

Myelodysplastic Syndromes
Multiple Myeloma
Policy and Appropriate Patient Care

---

RSV Virology: Understanding RSV Seasonality and the Importance of Local Data

Respiratory syncytial virus (RSV) bronchiolitis is a common and easily transmitted disease that affects infants, particularly premature infants, and young children, and is the leading cause of hospitalization among infants <1 year of age in the United States. RSV immunoprophylaxis tailored to local conditions can help ensure infant protection and avoid hospitalization. This Clinical Brief discusses the substantial variations in RSV seasonality throughout the country and the importance of using local RSV data to guide immunoprophylaxis management programs. A commentary is provided by Barry S. Lachman, MD, MPH, Medical Director, Parkland Community Health Plan, Dallas, Texas.

---

Tumor Necrosis Factor (TNF) Inhibitors

This Brief reviews the structure, function, and mechanisms of action found among the tumor necrosis factor (TNF) inhibitors. Given the significant difference among these agents, therapeutic interchange may be inappropriate. TNF inhibitors represent distinct biologic entities that perform diverse functional activities.

Highlights:

Discussion of the structure and binding profiles of the TNF inhibitors
Overview of activities at the points of impact
Review of the functional attributes of TNF inhibitors

---

Biologic Therapy Management: The Need For Value-Based Health Benefits Models

With the emergence of biologic therapies to treat chronic diseases, new models of health insurance and health care financing are needed. Personalized medicine adds yet another dimension of complexity to the challenges that managed care decision makers face. For patients, biologics offer improved quality of life and life-saving options. The higher cost of biologics presents affordability issues that employers must address if they are to continue to offer health benefits to their workers and their dependents. This special supplement presents a peer-reviewed white paper by The Biologic Finance and Access Council that forms the framework for BFAC's fully integrated approach to resolving difficult health care financing and benefit design issues. BFAC comprises thought leaders from large employers, national and regional health plans, and pharmacy benefit managers, as well as nationally known health economists, actuaries, consultants, clinicians, patient advocates, and academicians.

Highlights:

Principles of Health Insurance
Perspectives on the Value of Biologics
Affordability and Access
Efficiencies in Management and Administration of Biologics

---

Mind Your Body: The Intersection of Physical and Behavioral Health

Major depressive disorder (MDD) is a common chronic condition in the United States with a prevalence rate that extends to the typical U. S. workforce. Of every 100 employees, 6 will have MDD, and, between absenteeism and presenteeism, each of these workers will lose 27 workdays per year. Managed care decision makers face numerous challenges in managing populations with chronic depression or other behavioral health conditions and associated comorbidities. Effective treatment begins in primary care — the setting in which most patients with depression are seen. This publication provides insight into the inextricable link of mind and body and provides information that can help elevate the standard of care for patients with depression.

Based on presentations at the 2007 Medical Director Colloquy held in Las Vegas, December 6-7.

Highlights:

Good Medicine, Good Business, Great Leadership: The Trust Prescription for Health Care
Integrative Approaches to Health Care
Mood, Depression, and the Menopausal Transition
Efficient and Effective Care of Depression in Medical Settings
Depression in Primary Care: Quality Improvement and Economics

---

Ulcerative Colitis: The Value of Persistence in Therapy

This Brief reviews a potential treatment option for patients with ulcerative colitis. This chronic inflammatory disease may significantly affect a person's health and quality of life. A once-daily oral medication, MMX mesalamine, may be beneficial to these patients by limiting pill burden and potentially increasingly the likelihood of medication compliance.

Highlights:

Discussion of the incidence and prevalence of ulcerative colitis, along with its socioeconomic impact
Overview of the available treatment modalities, with a focus on 5-aminosalicylate therapy
Review of two pivotal trials that examined the efficacy of MMX mesalamine for patients with mild-to-moderative ulcerative colitis

---

Postherpetic Neuralgia: A Model for Treating Severe Pain

Postherpetic neuralgia is a disabling condition that impairs quality of life. Varying definitions of PHN have made it difficult to quantify its prevalence or qualify its severity. Clinically, PHN is a consequence of reactivation of the varicella-zoster virus. The result of viral damage to the nervous system, PHN can be severe and intractable to therapy. Targeted analgesia may be useful in reducing the chronic discomfort of PHN caused by central sensitization. Undertreatment of PHN is common and can carry costly implications for third-party payers.

Highlights:

Overview of Postherpetic Neuralgia (PHN)
Description of Neuropathic Pain
Clinical Manifestation of PHN
Risk Factors
Clinical, Economic, and Quality-of-Life Burdens
Implications for Payers

Scientific Understanding of PHN and Its Treatment

Etiology of PHN
Voltage-Gated Sodium Channels
Consequences of Neuronal Damage
Targeted Peripheral Analgesics
Clinical Trials of Lidocaine Patch 5%

---

Conversations on The Changing Face Of Managed Care: Insights from the 2006-2007 Podcast Series

Based on a series of 10 podcasts conducted in late 2006 and early 2007 by internationally known author, consultant, and futurist Ian Morrison, this publication features interviews with various experts on issues important to the business and bottom line of managed care organizations.

Highlights:

Seeing Through Transparency: The Managed Care Evolution

A Health Plan Perspective – Margaret E. O'Kane
An Employer's Perspective – Peter V. Lee, JD
A Consumer's Perspective – Mark D. Smith, MD, MBA

Pay For Performance – Tom R. Williams
Electronic Health Information – David Brailer, MD, PhD
The Future of Disease Management – David Nash, MD, MBA
Medicare Part D – John Gorman
Evidence-Based Benefit Design – Helen Darling
Consumer-Directed Health Plans – Sara R. Collins, PhD
Specialty Pharmacy Management – Debbie Stern, RPh

---

Influenza Vaccination: Trends, Recommendations, and Best Practices

Historically, health care professionals have focused on preventing influenza morbidity and mortality with vaccine, chiefly in the elderly and high-risk populations. Today, the larger public health objective is to prevent epidemics via complementary immunization strategies, which can include herd protection through vaccination of people who spread viruses to those at highest risk of complications and poor outcomes. New immunization strategies include vaccinating healthy children, adults, and health care workers. Efficacy data are presented for of trivalent inactivated influenza vaccine (TIV) and live attenuated influenza vaccine (LAIV), administered by nasal spray.

Highlights:

Burden of Influenza and Strategies for Prevention
Influenza Virus Mutation and Transmission
Best Practice From a Health Plan Standpoint
Real-World Experience of a Family Practitioner
Virginia's Stay on Track Daycare Initiative
Panel Discussion: Overcoming Barriers to Immunization

This supplement is based on the Influenza Vaccine Expert Roundtable, held in Chicago on April 19, 2007. The authors include Robert Belshe, MD, considered a leader in the field of influenza prevention.

---

Expanding the Boundaries Of Migraine Management: A Focus on Menstrual Migraine

Based on a breakfast symposium at the Academy of Managed Care Pharmacy 2007 Annual meeting, this supplement reviews opportunities to optimize short-term prevention of migraines in patients with specific treatment needs. The authors examine the advances in migraine prophylaxis and the emerging models in preventive treatment.

Highlights

Prevalence and Burden of Migraine and The Impact on Managed Care
The Epidemiology and Pathophysiology of Migraine
Treatment of Menstrual Migraine: Evidence-Based Review
Panel Discussion: Optimal Patient Management

---

Clinical Brief: The Unique Burden of Menstrual Migraine

This Brief provides a review of the disability impact of menstrual migraine, with an analysis for managed care decision makers by Maria Lopes, MD, MS.

Highlights:

Physical symptomology of menstrual migraines
Overview of the impact of menstrual migraine on work and activities of daily living

---

Consulting on the Patient With Type 2 Diabetes:Matching Medication to Disease Mechanism

This supplement was developed to meet the educational needs of pharmacists who are interested in raising the level of care for their patients with type 2 diabetes.

Highlights:

Pathophysiology
Goals of Treatment
The Assessment of Risk and Benefits to Develop Effective Treatment Plans

---

Managed Care Best Practices in Oncology Management

Cancer, in its various types and presentations, is the number 2 killer in the United States. For managed care companies, access to and availability of cancer care itself and the attendant costs of such care will present an increasingly substantial managed challenge. This publication serves as an important educational tool for managed care professionals, pharmacists, and other health care decision makers so that informed decisions can be made regarding drugs, devices, and procedures utilized when treating patients with cancer.

Highlights:

Issues in Oncology Management
The Current Landscape of Oncology in Managed Care
The Process of Care
Protocols and Working With Oncologists
Pharmacy and Cancer Care
Managing Oncology Agents: An HMO's Perspective

Based on an expert roundtable discussion conducted in Salt Lake City, Utah, this supplement focuses on collaboration and communication as key principles for ensuring the highest quality of patient care. Case studies that discuss typical patients encountered in the oncology field are also presented.

---

Innovations in Pain Management: New Therapeutic Options and Tools for Disease Management

Chronic pain is a serious and costly public health issue in the United States and remains largely undertreated. Pain management requires an understanding of how chronic pain manifests and the treatment options that are available to health care practitioners. The standard of care in treating chronic pain includes the judicious use of opioids and necessitates the development of realistic strategies to prevent their misuse. Pharmacists can play an important role in improving patient outcomes by collaborating with prescribers and patients to ensure that pharmacologic treatment is optimized and that patients receive education on the proper use of opioid analgesics.

Highlights:

Prevalence and Economic Implications of Chronic Pain
Treatment Options for Chronic Pain Management: Opioids Revisited
Disease Management Tools for Chronic Pain
Case Studies: Managing Debilitating Chronic Pain

This supplement is based on a satellite symposium held at the Academy of Managed Care Pharmacy 2006 Education Conference in Chicago. The authors, who are considered leaders in the field of pain management, present thought-provoking articles on the optimal management of patients with chronic pain and the necessity to address this costly and highly prevalent disorder.

---

Clinical Brief: A Single Tablet to Help Manage Patients With Hypertension and Other Cardiovascular Risk Factors

This Brief reviews a treatment option for hypertensive patients with other cardiovascular risk factors who need the blood pressure lowering of amlodipine and the cardiovascular benefits of atorvastatin. It also includes an analysis for MCOs by Steven R. Peskin, MD, MBA.

Highlights

Discussion of management of blood pressure and dyslipidemia in terms of coronary heart disease
Overview of hypertension study results, including the Anglo-Scandinavian Cardiac Outcomes Trial—Lipid-Lowering Arm and the Collaborative Atorvastatin Diabetes Study

---

Clinical Brief: The Etiology of Menstrual Migraine

This Brief provides a review of the literature pertaining to menstrual migraine, with an analysis for managed care decision makers.

Highlights:

Summary of migraine subtypes and associated characteristics
Overview of the prevalence of menstrual migraine in the population
Review of the physiological mechanisms underlying menstrual migraine

---

MOOD – Managing Obstacles to Improved Outcomes in Depression: A Collaborative Approach

Depression is a significant — and inadequately addressed — health problem in the United States. Numerous challenges to adequate diagnosis and treatment of depression have been identified, and some of the barriers are pronounced in certain regions of the United States. Identification of these diverse barriers to optimal treatment provides multiple opportunities to achieve better outcomes. This publication focuses on opportunities for collaboration among primary care physicians, mental health specialists, third-party payers, and patients, to recognize strategies for effective management and treatment of depression.

Highlights:

Dialogues on Depression Management: Specialist and Primary Care Perspectives
Depression Management: Applying Skills in the Clinical Setting
Regional Issues in Care: Organized Care and Employee Assistance Programs;
Lack of Access in Rural Regions; Unions and Collective Bargaining; and Cultural Diversity and Special Populations

Based on regional symposia conducted at four locations in the United States, this supplement examines opportunities for, and examples of, collaboration — and presents two case studies in context. The authors also present highlights from the regional symposia with an emphasis on common needs of employers and populations in each area.

---

Seeing Through Transparency: The Managed Care Evolution

The year 2006 marked the fifth consecutive Medical Director Colloquy. This year's theme "Seeing Through Transparency: The Managed Care Evolution" probed, challenged, and stimulated rich discussion among participants and faculty about how health plans, employer groups, clinicians, and consumers gather, assess, and use data to evaluate, select, and pay for health care services.

Highlights:

The Paradox of Plenty: Implications for Performance Measurement and Pay for Performance
Making The Right Things Easier: Physicians and Evidence-Based Medicine
Obesity Epidemic: What Treatments Work and Whom Do You Treat?
The Future of the Health Care Marketplace: The Quest for Value
Panel Discussion: Building Models of Collaboration

---

Targeted Therapy for the Treatment of Macular Degeneration

Neovascular age-related macular degeneration (wet AMD) is the leading cause of blindness among older people in the United States. Until mid-2006, treatments for this disease had been known for their ability to reduce the rate of disease progression. Since then, a new therapeutic option that has been shown to maintain visual acuity has been made available. This publication reviews the history of, and recent advances in, the treatment of wet AMD.

Highlights:

Overview of Age-Related Macular Degeneration
Treatments for Age-Related Macular Degeneration
Panel Discussion: Ranibizumab Therapy in the Managed Care Market
Considerations for Managed Care Decision Makers

---

Asthma in the Workplace

Because asthma's effect on the workplace is profound, it is heartening that increasingly, employers are taking necessary steps to address the 20.3 million Americans with the condition. If ever there was a condition that can be effectively managed through employee education and a well designed health benefit, it's asthma. Pitney Bowes, to take just one example, offered workshops and overhauled its pharmacy program, reducing emergency room visits for asthma attacks by 6 percent and hospital admissions for asthma by 38 percent for its 35,000 employees.

This publication is divided into four parts: The first part describes the effect of untreated asthma on workplace productivity; the second tracks the evolution of therapy and shows how contemporary therapies have been shown to reduce illness and comorbidities; the third is a summary of asthma initiatives by major accrediting bodies (e.g., the National Committee for Quality Assurance); and the last (by no means the least) looks at employer strategies.

---

Awakening Insomnia Management: A Collaborative Approach to Improved Care

Based on a satellite symposium at SLEEP 2006 — the 20th anniversary meeting of the Associated Professional Sleep Societies, this supplement reviews past and present sleep management practices and identifies and addresses barriers to suitable care. The authors examines the impact of sleep disorders on patients, providers, and employers.

Highlights:

The Economic Burden of Chronic Insomnia
State-of-the-Art Sleep Management
Effects on the Workplace — What Employers Can Do
Goals and Strategies for Health Plans
Challenges of a 24/7 Global Society
Panel Discussion: Insomnia Management Through Collaboration

---

Clinical Brief: Safety of Lipid-Lowering Therapies

This Brief summarizes four studies that examine the safety of HMG-CoA reductase inhibitors (statins). It also includes an analysis for MCOs by Steven R. Peskin, MD, MBA.

Highlights:

The Report of the National Lipid Association Statin Safety Task Force
International Studies on the Comparative Safety of Rosuvastatin

---

Medicare Part D: Transforming Managed Health Care

With up-to-date information about Medicare Part D regulations and enrollment, as well as expert analysis of postimplementation implications for third-party payers, this publication is an important educational tool for managed care professionals. The content of this supplement is based on the MMAction Webcast Series on the Medicare Prescription Drug, Improvement, and Modernization Act of 2003.

Highlights:

Medicare Part D: Enrollment, Exceptions, and Appeals
The New Landscape for Caring for the Elderly
Part B vs. Part D: Navigating Drug Coverage
The Competitive Acquisition Program
Understanding Medicare Advantage
Impact on Long-Term Care
Where We Are and Where We're Going

---

The Important Role of Guidelines in the Appropriate Management of Disease States and Their Treatment Options

Based on a symposium at the Academy of Managed Care Pharmacy 18th Annual Meeting and Showcase in April 2006, this supplement examines the purpose of guidelines in managing diseases, with a special emphasis on rheumatoid arthritis. Presenters review new and existing (pre-2005) biologic therapies for RA, describe appropriate uses of the new therapies on the basis of published literature, and identify ways to manage formularies in the absence of guidelines for new RA products.

Highlights:

The Role of Guidelines in Managing Diseases
Improving the Treatment of Rheumatoid Arthritis
Panel Discussion: Using Guidelines in Managed Care

---

Clinical Brief: Abatacept for Rheumatoid Arthritis

This Brief summarizes "Abatacept for Rheumatoid Arthritis Refractory to Tumor Necrosis Factor-Alpha Inhibition" (Genovese et al, New Engl J Med 2005), and includes a managed care analysis by Jaan Sidorov, MD.

---

Depression in the Workplace

Even though depression is common and treatable, it remains a significant problem for employers. This publication outlines and quantifies the effects of untreated depression, outlines the current state of therapy, and describes resources and techniques employers use to help employees with depression.

Highlights:

Actual Cost of Depression Is Not Obvious
Is Depression Education Needed?
Depression Is Prevalent and Pernicious, Costing Employers Billions Each Year
Advances in Drug Therapy Have Improved Outcomes
Employers Take Lead in Fighting Depression

---

Hyperphosphatemia

Hyperphosphatemia is present in patients with end-stage renal disease and is increasingly important as a clinical entity. Several studies have shown that calcium acetate is more cost-effective than sevelamer as a phosphate binder. Calcium acetate can be used effectively with doses of elemental calcium that meet the K/DOQI guidelines.

Highlights:

The CARE Study and Cardiovascular Calcification
Controversies in the Management of Hyperphosphatemia in Patients With End-Stage Renal Disease

---

Advances in Treatment and Management of Early Breast Cancer

Tamoxifen has been the mainstay of adjuvant drug treatment aimed at reducing the risk of recurrence of breast cancer. Yet, in light of new information about the utility of aromatase inhibitors as adjuvant therapy, such as that provided by the Arimidex, Tamoxifen, Alone or in Combination (ATAC) study, oncologists may have more options. Early indications are that, in comparison with tamoxifen, aromatase inhibitors increase disease-free survival for postmenopausal women with hormone receptor-positive early-stage breast cancer.

Highlights:

Breast Cancer: An Overview of the Disease
Advances in Systemic Treatment of Early Breast Cancer in Postmenopausal Women
Managing Treatment of Early Breast Cancer in Postmenopausal Patients: A Nurse Practitioner's View
A Medical Director's Perspective on Early Breast Cancer

---

P&T Digest: Pain Management

Randall P. Brewer, MD, Chief Medical Editor

Chronic pain is a significant public health issue in the United States and an important concern for MCOs. Untreated or undertreated pain can evolve from a symptom to a chronic condition in its own right, one that has serious comorbid, economic, and quality-of-life consequences. As scientific understanding of the mechanisms involved in chronic pain increases, so too does the opportunity to manage affected patients in a cost-effective manner.

This peer-reviewed digest discusses the clinical and economic implications of chronic and acute pain, current guidelines for treatment, therapeutic approaches to care, and patient-management strategies. It also discusses legal and clinical considerations of opioid and nonopioid therapies for adult and geriatric populations. In consolidating the state of the art about this increasingly important subspecialty of medical care, this is a valuable tool for physicians and other clinicians, managed care clinical executives, and P&T committee members.

Highlights:

Addressing Pain Management Challenges in Managed Care
Conceptualizing Pain and Improving Pain Diagnosis and Assessment
Prevalence and Economic Implications of Chronic Pain the United States
Guidelines for Pain Management
Balancing Patient Needs and Provider Responsibilities in the Use of Opioids
Delivery Systems: Advantages and Disadvantages
Benefits of Pain Management in the Elderly
The Value of Multidisciplinary Care

---

Pay for Performance: Opportunity and Challenge for Improving Health Care

Pay for performance has emerged as a key issue in health care, generating discussion, anxiety, and a vigorous exchange of ideas. This supplement, derived from the 11th annual Department of Health Policy Summer Seminar at Thomas Jefferson University, features presentations from Andrew Webber, president and CEO of the National Business Coalition on Health, Dennis Scanlon, PhD, associate professor of health policy and administration at Pennsylvania State University, and Margaret Van Amringe, director of the Joint Commission on Accreditation of Healthcare Organizations.

Highlights:

Building a Business Case for Better Health Care
Evidence for Pay for Performance
Developing an Effective Pay-for-Performance Program

---

P&T Digest: Asthma

Michael A. Kaliner, MD, Chief Medical Editor

Asthma is one of the most common illnesses in the United States and a major driver of health care utilization costs. It also can be a challenge to manage. Disease severity, as defined by guidelines, does not necessarily correlate with patients' self-reported symptoms, meaning that vigilance is imperative to reducing poor outcomes.

This peer-reviewed digest of current and evolving guidelines for treatment, existing and emerging therapeutic approaches to treatment of depression, and strategies for managing patients and their conditions, is a valuable tool for physicians and other clinicians, managed care clinical executives, and P&T committee members. Its chapters discuss asthma as a disease syndrome, unmet medical needs, its burdens on society, and what can be done to alleviate those burdens.

Highlights:

Controlling Asthma: A Persistent Liability
Prevalence and Economic Implications
Addressing Unmet Needs in Asthma Care
Treatment Guidelines: Current Recommendations, Future Goals
Drug Treatment for Long-Term Control of Asthma
New Developments in Asthma Therapy
Adherence With Asthma Therapy
Disease Management Considerations in Asthma
HEDIS Requirements and Considerations With Asthma

---

How Can Medical Directors Have the Greatest Impact on Quality Improvement?

This supplement derives from the 2005 Medical Director Colloquy, an interactive forum between top medical managers and an expert faculty comprising medical and business professionals. Addressing the general issue of quality improvement, this supplement presents an argument supporting employers' increased involvement in workplace health-promotion programs, use of quality-of-care indicators, and ways in which information technology can be used to obtain greater value from current U.S. health care expenditures.

Highlights:

Digital Medicine and the Managed Care Medical Director
A View of Preserved Systolic Function and the Approach to the Heart Failure Patient
Multiple Benefits of Bariatric Surgery
Evolving Perspectives on Disease Management
Better Outcomes Through Health and Productivity Management
Quality of Care: Where Do We Go From Here?

---

The Future of Public Health

Today's public health system addresses an array of challenges, including chronic diseases, mental health, substance abuse, traumatic injuries, environmental and occupational health, and bioterrorism. This supplement, based on a symposium at the University of the Sciences in Philadelphia, features national experts in public health who contend that increased life expectancy is leading us to a convergence of scientific, demographic, and economic forces that could lead public health to preempt clinical medicine as the primary focus of American health care.

Highlights:

Public Health: Community and a Shared Future
Which Road Will Public Health Take?
Funding and the Mechanisms of Change
Preventive Care: The First Step
Panel Discussion: Keeping Americans Healthy and Safe

---

Managed Care Best Practices in the Treatment and Management of Asthma

Asthma is a syndrome, not a single disease, with multiple phenotypes. Much concerning poor outcomes with asthma treatment is related to misdiagnosis or underdiagnosis, inadequate prescribing of preventive therapy, and poor adherence to treatment plans. Recent advances in our understanding of the variable and syndromic nature of the disease have led to the possibility of improved and more individualized care pathways, which will increase the likelihood of successful outcomes for the patient, society, and the health care system. A focus on asthma control, rather than severity, likely will allow for more accurate monitoring of outcomes and improved care delivery.

Highlights:

The Burden of Uncontrolled Asthma on the U.S. Health Care System
Challenges in Evaluating and Treating Asthma
The Importance of Risk Assessments
Managed Care Strategies for Successful Asthma Management
Controlling Asthma Through Disease Management

---

Mobilizing Efforts in Osteoporosis Management

The number of Americans age 65 and older will more than double by the year 2050. This cohort will include 20 million people 85 and older — potential osteoporosis patients who today are between 25 and 45 years old. Although past their prime bone-building years, they are not yet candidates for bone-density tests or drug therapy. Many should never need these interventions — provided that low-cost preventive strategies are implemented, starting now. Sound health care policy is directed toward ensuring that negative trends are not allowed to continue unchecked. This supplement is intended to achieve that end.

Highlights:

Current and Emerging Treatment Options
Identification of Patients at High Risk for Fracture
Implications of the Medicare Modernization Act for Care of Osteoporosis Patients
Managed Care and Best Practices

---

Obstructive Lung Diseases – Asthma and COPD: Managing the Patient and the Costs

Obstructive lung diseases represent a serious financial and resource burden for MCOs. Correctly diagnosing and treating these patients has proven difficult because of limited testing, the potential for presenting with concomitant diseases, and the similarities among diseases. Making an early and accurate differential diagnosis is essential to proper and cost-effective treatment of these patients. This publication reviews current guidelines for treatment, challenges related to proper diagnosis, and benefits of early treatment.

Highlights:

The health plan's perspective on care management
Clinical perspectives on obstructive lung disease
Treatment guidelines and performance indicators
Burden of illness in Medicaid and managed care populations

---

Undertreatment of Depression and Comorbid Anxiety Translates Into Costly Mismanagement of Resources and Poor Patient Outcomes

According to the literature and measured against national standards for quality of care, treatment of depression is substandard. MCOs that frequently adopt step therapy to reduce pharmacy budgets might do well to re-examine those programs in light of the overall medical cost to the system and the quality of care that those patients receive. This publication explores ways in which providers, payers, and employer purchasers can contribute to an overall improvement in quality of care.

Highlights:

Why, and to what extent, depression and comorbid anxiety are underdiagnosed and undertreated in our society
How HEDIS tracks and documents substandard treatment
What major stakeholders can do to improve care and outcomes for patients with depression and comorbid anxiety
The clinical and economic importance of compliance with medication therapy
National trends in the pharmaceutical treatment of anxiety

---

Improving Quality by Encouraging Providers To Use Pediatric Combination Vaccines

It is not every day in the health care business where an investment of $1 results in savings of more than $18. There is solid evidence to support widespread pediatric vaccinations, especially combination vaccines, to achieve such cost saving. Goldfarb and colleagues analyze the promotion of pediatric combination vaccines in a managed care setting and make recommendations to improve our current performance.

Highlights:

Use of Combination Vaccines To Improve Immunization Coverage Rates and Timeliness of Administration
National Recommendations From the Centers for Disease Control and Prevention on Combination Vaccines
Potential Effects of Combination Vaccines on Quality and Cost
Barriers to Broader Use of Combination Vaccines
Managed Care Strategies To Improve Utilization of Combination Vaccines

---

Considerations in Creating a Medicare Part D Formulary

Access to medications is the key concern of every stakeholder in the Medicare Part D outpatient drug benefit. Beneficiaries want increased access that will reduce out-of-pocket expenses. Prescription drug plans want to control access so as to assure the financial viability of their programs. Medicare Advantage plans want to promote access as a means to reduce hospitalizations and other expenditures. This supplement examines the variables to consider when constructing a Part D formulary.

Highlights:

Strategies for Developing a Successful Medicare Part D Formulary
Case study: Antidementia agents
Case study: TNF inhibitors
Case study: Bisphosphonates

---

Managed Care Best Practices in the Treatment and Management of Non-Small Cell Lung Cancer

Lung cancer is the most prevalent form of cancer-related mortality in adults. Because the diagnosis of lung cancer at an advanced stage generally has a poor prognosis, lung cancer must be diagnosed early and treatment options must be expanded. Non-small cell lung cancer (NSCLC) accounts for 80 percent of all cases and has been treated through chemotherapy, radiation therapy, combined chemoradiotherapy, and surgery. Increasingly, combining emerging biologic and experimental therapies with conventional treatments holds the potential for favorable outcomes. This supplement summarizes the growing number of treatment options available.

Highlights:

Non-Small Cell Lung Cancer – an Overview
Outlook for Non-Small Cell Lung Cancer Treatment
Treatment Options – a Medical Director's Perspective

Panel Discussions:

Improving Survival and Quality of Life
Benefit and Reimbursement Structures for Oncologics
Fostering Appropriate Use of Oncologics

---

Managing the Spectrum of Cardiovascular Care

This supplement is the second of two reports that derive from the 2004 Medical Director Colloquy, an interactive forum between top medical managers and an expert faculty comprising medical and business professionals. Decision makers in managed care have a range of concerns relative to cardiovascular disease management, from optimal treatment approaches to cost efficiency and integration of new technologies. This supplement invites readers to benefit from the exchange of ideas that took place at the 2004 Medical Director Colloquy, including an examination of best practices, from theory to implementation.

Highlights:

A disease management program for congestive heart failure
An effective "pay for performance" program
First-line therapy for the metabolic syndrome
Race as a crude predictor of clinical factors
The effects of genetic variation across human populations
Weight management strategies for children and adolescents

---

Exploring the Spectrum of Cardiovascular Care

This supplement is the first of two reports that are based on the 2004 Medical Director Colloquy, an interactive forum between top medical managers and an expert faculty comprising medical and business professionals. Managed care decision makers seek to address the performance gap that exists in translating recent treatment advances in cardiovascular disease to common practice in ambulatory settings. This supplement allows readers to benefit from the exchange of ideas that occurred at the 2004 Medical Director Colloquy, including an overview of unwarranted practice variation, emerging therapies in anticoagulation, and advances in treating systolic heart failure that are aimed at disrupting the neurohormonal cascade.

Highlights:

Quality of care and geographic variations in rates of health care utilization
Available anticoagulants and anticoagulant management services
Rationale behind warfarin clinics
Heart failure and why it is often misdiagnosed
Effective care, preference-sensitive care, and supply-sensitive care

---

The Future of Medicaid: What Will Medicaid Look Like in 2010?

Medicaid is the largest, and probably the most complex, health insurance program in the United States. As a federal-state partnership, Medicaid is buffeted by politics at both levels. State budget crises tend to affect it directly, with federal fiscal politics always lurking in the background. What can and should we expect of it? Five experts gathered at the University of the Sciences in Philadelphia in May 2004 to define challenges and craft a consensus on solutions, as summarized in this publication.

Highlights:

The Challenges Medicaid Faces: Funding and Its Role
We Ask a Lot of Medicaid but We Don't Fund It Accordingly
Realigning Medicaid Means Realigning Incentives
Primary Policy Considerations: Funding and Flexibility
An Optimistic Perspective: Medicaid as Cinderella
Roundtable Discussion: Where Do We Go From Here?

---

Effective Hypertension Management With New Treatment Paradigms

Despite the reports that have been released by the Joint National Committee on Prevention, Detection, Evaluation, and Treatment of High Blood Pressure since 1977, increasing the percentage of Americans who know that they have hypertension and the numbers of those whose hypertension is being treated or controlled remains a tremendous challenge. Scores of drugs exist to treat hypertension — on which Americans spend billions of dollars each year, but billions more go toward costs associated with stroke, heart attack, and kidney disease stemming from undetected or inadequately treated hypertension.

In this context, a distinguished panel convened to discuss the scope of this health care crisis and the steps to to be taken to at long last address it effectively. Their deliberations are contained in this supplement.Highlights:

JNC-7 and the New Therapeutic Approaches
Role of Fixed-Dose Combination Therapy
Economic Impact of Poor Diagnosis and Management
Roundtable Discussion: Effective Diagnosis, Management, and Treatment
Roundtable Discussion: Minimizing Costs and Maximizing Outcomes in the Real-World Setting

---

Reversing Asthma-Related Morbidity and Mortality Through Patient Persistency

A panel of experts gathered to discuss challenges in asthma management, including disease variability, appropriateness of the National Asthma Education and Prevention Program guidelines, patient compliance, and accuracy of pharmacy claims data as a basis of severity classification.

The panelists discussed revising the asthma classification system and initiation of corresponding changes in treatment recommendations. Important studies were examined, highlighting compliance variations relative to pharmacotherapeutic options, the association between treatment and outcomes, the effect of nonreported short-acting beta2 agonist use on asthma classifications and outcomes data, and quality-of-life issues for different initial maintenance therapies. Also, the panel looked at methods of analyzing data on asthma management from individual health plans, outlining how other health plans can apply these insights.Highlights:

Understanding Asthma Severity — Variability of Classifications and Outcomes
The Truth About SABA Pharmacy Claims — Results from a Prospective Study
Guidelines, Treatment Options, and Outcomes Data — a Health Plan's Perspective
Roundtable Discussion: Challenges: Classification, Persistency, and Perceptions of Disease Control

---

Innovation and Drug Reimportation: Cost, Value, and Tradeoffs – Economic, Legal, and Public Policy Implications

This supplement was generated from a unique forum that focused on the potential impact of pharmaceutical reimportation on medical innovation. The articles within will assist noneconomists in understanding why the pharmaceutical business sector relies more on the integrity of intellectual property and the ability to entice significant investments than do other business sectors.

Discussions on this topic have been heated and are particularly important, as drug costs continue to increase in the United States, and proposed solutions have the potential to be detrimental to the core of the pharmaceutical industry. The costs and benefits of drug reimportation are discussed and analyzed by the country's top experts in these areas.

Highlights:

Legislation and Pharmaceutical Reimportation
Price Regulation and Innovation
Price Differentials Between Canada and the United States
Reimportation and the European Experience: What the United States Can Expect
Roundtable Discussion: Implications of Research for Public Policy

---

P&T Digest: Depression

David V. Sheehan, MD, MBA, Chief Medical Editor

Depression is one of the most common illnesses in the United States and a major driver of health care utilization costs. Failure to diagnose and treat this condition can lead to poor yet avoidable medical and financial outcomes. The primary goals and challenges of treating depression involve accurate diagnosis of this highly comorbid condition and improving patient compliance with therapy.

This peer-reviewed publication is a digest of up-to-date guidelines for treatment, therapeutic approaches to treatment of depression, pharmacoeconomic considerations in treatment, and a discussion of comorbid conditions. It is a valuable tool for primary care physicians, mental health practitioners, pharmacists, and P&T committee members.

Highlights:

Depression: Underdiagnosed, Undertreated, Underappreciated
Prevalence and Economic Effects of Depression
Clinical Practice Guidelines for Treating Depression in Primary Care
An Overview of SSRI and SNRI Therapies for Depression
Pharmacoeconomic Evaluation of Antidepressant Therapies
Adherence With Antidepressant Medication
A Review of HEDIS Measures and Performance for Mental Disorders
Overview and Treatment of Social Anxiety Disorder

---

The Rationale for Early, Aggressive Treatment of Type 2 Diabetes: The Cost Ramifications of Improved Health Outcomes

This supplement is based on the proceedings of a diverse advisory group, including managed care medical and pharmacy directors, physicians, an employee benefit consultant, and an academician. The initial part of the discussion focuses on current treatment modalities and expected outcomes for type 2 diabetes, with an eye toward designing optimal treatment plans that can prevent disease or mitigate its progression. After the clinical topics, the supplement focuses on issues of disease management and the perspective of the payer.

Highlights:

Overview of the Pathology of Type 2 Diabetes
Treatment Modalities and Expected Outcomes for Patients
Costs Associated With the Disease
The Role of Modeling in Performing Economic Analyses
Cost-effective Treatment Measures
AMCP Format for Standardizing Formulary Submissions
Employer's Perspective on the Disease

---

The Importance of Blood Ketone Testing in Diabetes Management

The relative benefits of blood- and urine-ketone testing for assessing ketosis in diabetes patients are discussed, with a look at why the American Diabetes Association states that blood-ketone monitoring is preferred for diagnosing diabetic ketoacidosis in type 1 diabetes patients. For confirmation of ketosis and ketoacidosis in the home or the decentralized setting, health care professionals and patients with diabetes have had access to urine-ketone dipstick methods for more than 30 years. There are serious limitations to urine-ketone measurements, both in terms of accuracy and predictive value, however. The advent of the specific measurement of the major ketone in blood, beta-hydroxybutyrate, provided a new option.

With annual medical costs to treat patients with DKA in excess of $1 billion, the pharmacoeconomic implications of appropriate management of type 1 diabetes also are a central focus of the discussion.

Highlights

Detection of Ketosis and Monitoring of Diabetic Ketoacidosis
Novel Syndromes of Ketosis-Prone Diabetes: Implications for Management and Medical Economics
Role of Blood Ketone Testing in Sick-Day Management
Challenges and Opportunities in Diabetes Care: Improving Outcomes With Education, DM, and Technology
Roundtable Discussion: Evaluating Tools for Ketosis Assessment in Diabetes Patients

---

Reimportation of Pharmaceuticals: Economic and Policy Implications

This supplement explores the reasons for international price differences in drugs and examines the economic and quality ramifications of increased use of reimported pharmaceuticals. In addition, a panel of experts considers the characteristics of pharmaceuticals procured through nontraditional distribution channels. The perspectives of various stakeholder groups are presented. Based on a conference hosted by the University of Michigan Center for Medication Use, Policy, and Economics.

Highlights:

Differentials in International Pharmaceutical Expenditure
Overview From the National Association of Boards of Pharmacy
Economics and Risk of Reimported Pharmaceuticals
Vulnerable Points in the U.S. Drug-Distribution System
Reimportation and the Consumer
FDA Quality Assurance and Reimportation

---

Demonstrating the Value of Pharmaceuticals Across the Healthcare Continuum

At the 16th Annual Managed Healthcare Symposium, some of the most knowledgeable health care experts in the United States were invited to lecture, debate, and explore medical innovation and the role of pharmaceuticals in the delivery of high-quality care. This supplement is derived from those discussions, the topics of which include trends in healthcare consumerism, FDA movements to ensure safety, improvements in disease-state outcomes, increases in quality of life, and the economics associated with these complex subjects.

Highlights:

Assessing the Impact of Healthcare on the Consumer
FDA Update: Drug Costs, Regulatory Simplification, and Competitive Balance
Drug Importation and Consumer Demand
Are the Benefits of Newer Drugs Worth Their Cost?
Making the Switch: Prescription to Over the Counter
The Evidence-Based Formulary
Pharmaceutical Innovation, Emerging Technologies, and Consumer Demand
Successful Patient Compliance and Persistency Programs
Yankees' Skipper Triumphs Over Prostate Cancer

---

Diagnosing and Treating Depression in a Managed Care Environment: Concerns, Perceptions, and Misperceptions

Depression remains underdiagnosed, and even when it is diagnosed it is undertreated. Exploratory discussions with providers from managed care environments have yielded several perspectives that might help to explain the well-documented poor performance in the treatment of depression. This supplement, derived from the proceedings of the Economic Working Group's third advisory board, examines perceptions and misperceptions in the managed care marketplace and examines them in light of the published literature.

Highlights:

If so many patients currently are prescribed antidepressants, why is the disease still undertreated?
If so many people suffer from depression, why are physicians not diagnosing it?
Did patients who were noncompliant with antidepressant medications need the medications in the first place?
Aren't depression disease management programs extremely expensive?
Don't national guidelines stipulate discontinuation of antidepressant therapy at or before 6 months?
Does HEDIS play a big role in improving the care of patients with depression?

---

P&T Digest: Dry Eye Syndrome

John D. Sheppard, MD, Chief Medical Editor

The understanding of keratoconjunctivitis sicca (KCS), also known as Chronic Dry Eye Disease or Dry Eye Syndrome, has changed dramatically in recent years. Until the late 1990s, KCS was thought to have been due to aqueous insufficiency. Today, KCS is understood to be a multifactorial disease that also involves inflammation of the ocular surface and lacrimal gland, neurotrophic deficiency, and meibomian dysfunction. Delay in treatment may cause disease of the ocular surface. The American Academy of Ophthalmology, in November 2003, released guidelines for treatment that recognizes these contributing factors to the epidemiology of KCS and provides evidence-based guidelines for treatment. This collection of review articles places the etiology of KCS, the AAO recommendations, and the most recent advances in treatment in perspective for practitioners, MCOs, and physicians and pharmacists who serve on pharmacy and therapeutic committees.

Highlights:

Dry Eye Moves Beyond Palliative Therapy
Dry Eye: Prevalence, Utilization, and Economic Implications
Inflammation: A Unifying Theory for the Origin of Dry Eye Syndrome
Guidelines for the Treatment of Chronic Dry Eye Disease
Medications for Dry Eye Syndrome: A Drug-Therapy Review
Considerations in the Pharmacoeconomics of Dry Eye
Issues in the Use of Preservative-Free Topicals

---

Is Health Care Prepared For Bioterrorism?

A Discussion Forum About a 21st Century Health Threat

The bioterrorism incidents in the United States in late 2001 were a wake-up call for the health care community. It forced a critical self-evaluation: Are we prepared to deal with similar events in the future? At its 2003 annual Summer Seminar, the Thomas Jefferson University Office of Health Policy and Clinical Outcomes, led by David B. Nash, MD, MBA, assembled a national and regional leadership group to discuss the health care community's role in a bioterrorism event and its ability to respond effectively. This supplement presents the perspectives of this panel, which identified preparedness gaps, a national research agenda, and the need for better cohesion locally among first responders to a bioterror incident.

Highlights:

Improving Response to Terror and Global Emerging Infectious Disease
Creating a Health Care Agenda for the Department of Homeland Security
Bioterror Emergency Readiness: A Local Responsibility
Setting Research Priorities for Disaster Preparedness: The Role of AHRQ
Health Care's Counterterrorism Efforts: What's Being Done and What Isn't

---

Assessing Clinical Outcomes and Cost: Transforming Dyslipidemia Management

This is the second of two reports from the 2003 Medical Director Colloquy, which focused on care and management of patients with dyslipidemia. This supplement includes discussions of new technological tools to optimize care delivery, efficient methods of identifying high-risk patients, and recent advances in the diagnostic arena. It also provides a range of perspectives from an expert faculty on underdiagnosis and undertreatment of dyslipidemia. This meeting yielded novel concepts to balance outcomes and costs of dyslipidemia management.

Highlights:

New Insights Into the Nature of Coronary Artery Disease: The Inside View
Obtaining Optimal Compliance With Drug Therapy
Improving Outcomes and Reducing Cost: The Role of Predictive Modeling
The Quality of Health Care: An Employer's Perspective

---

The Future of Medicare: A Discussion Forum About Medicare Reform and Growth

As the largest single payer for health care, Medicare has strong influence on care delivery and payment. Yet, the program faces critical challenges in such areas as administration, funding, benefit design, and demographics. In a lively discussion forum moderated by Samuel O. Thier, MD, the three previous administrators of the Health Care Financing Administration — Gail R. Wilensky, PhD, Bruce C. Vladeck, PhD, and Nancy-Ann DeParle, JD — offer insights into how Medicare can meet these challenges.

Highlights:

A Case for Comprehensive Support for the Elderly
Time To Bring Medicare Into the 21st Century
If We Keep Medicare, Who Pays the Bills?
What Medicare Should Look Like in 2010
Roundtable Discussion: Medicare: An Evolution Nearing Revolution?

---

Transforming Dyslipidemia Management: Assessing Clinical Outcomes and Cost

The basis of this supplement is the 2003 Medical Director Colloquy, a forum for interaction between top medical managers and a nationally renowned faculty of medical and business professionals. Decision makers in managed care have a range of critical concerns relative to dyslipidemia treatment efficacy, cost, and options. This supplement allows readers to examine the dynamic issues that influence the balance of outcomes and costs. The important ideas generated at the 2003 Medical Director Colloquy, captured in this supplement, point readers toward innovative approaches to dyslipidemia.

Highlights:

Consumer-Driven Health Care: Transforming Medical Management
Staging: A Revolution in Helping People Change
Managing Dyslipidemia in Adults With Diabetes
Prevention: Providing Lipid Management in a Large Clinical Practice

---

Improving Pain Management In a Managed Care Setting

Persistent nonmalignant pain, which affects 50 million Americans, is a major challenge facing American health care. Chronic pain, a primary reason individuals seek medical care, is a significant driver of direct and indirect costs, exceeding $100 billion annually. This supplement identifies opportunities for managed care medical directors to improve clinical and financial outcomes through pain management and presents an innovative quality-improvement initiative.

Highlights:

Persistent Nonmalignant Pain: Implications and Opportunities for Managed Care
Identifying Suboptimal Management of Persistent Pain From Integrated Claims Data: A Feasibility Study
Health Care Costs Associated With Suboptimal Management of Persistent Pain
Applying the PAIN Indicators in a Managed Care Setting To Improve Pain Management

---

P&T Digest: Hypertension

Marvin Moser, MD, Chief Medical Editor

Hypertension, a major driver of health care resource utilization and expenditures, is a serious public health threat — and by extension, a threat to the health of populations for which MCOs bear responsibility. The seventh report of the Joint National Committee on Prevention, Detection, Evaluation, and Treatment of High Blood Pressure recognizes several contributing factors to the epidemiology of hypertension and provides evidence-based guidelines for treatment. This collection of review articles by nationally recognized hypertension experts places JNC-7 recommendations in perspective for practitioners, MCOs, and physicians and pharmacists who serve on pharmacy and therapeutic committees.

Highlights:

Hypertension: Prevalence and Economic Implications
Management of Hypertension in Light of the New National Guidelines
Outcomes Trials Underlying the JNC-7 Guidelines
Progression of Uncontrolled Hypertension and Implications for Managing Its Sequelae
Hypertension: a Review of Therapeutic Options
Fixed Low-Dose Combination Therapy: Current Recommendations
Measuring Hypertension Control: NCQA and Beyond
Compliance – and Improving It – in Hypertension

---

Implementing a Disease Management Program for Chronic Kidney Disease

In the years ahead, DM programs for chronic kidney disease will improve outcomes and save treatment costs through well-timed and coordinated interventions. This supplement derives from a gathering of health care and business experts who convened to discuss how to improve the care of patients with chronic kidney disease. The panel, moderated by David Nash, MD, MBA, reviewed K/DOQI clinical practice guidelines and approaches to managing chronic kidney disease. The authors also evaluate common barriers to implementation of innovative medical management techniques for CKD and ESRD.

Highlights:

Managing Chronic Kidney Disease Stages 3 and 4
Utilizing the K/DOQI Clinical Practice Guidelines
Practical Applications in Chronic Kidney Disease Management
Disease Management Opportunities for Chronic Kidney Disease
Roundtable Discussion: CKD Management — Meeting the Challenges

---

Seeking A Balance: Weighing the Clinical and Economic Factors of Depression and Anxiety Management

This supplement explores the perspectives of health care professionals, insurers, and business leaders on clinical and economic outcomes for patients with depression and anxiety — two common costly chronic problems. The presentations herein discuss how depression and anxiety are treated and managed, how avoidable morbidity and mortality can be reduced, and the inherent conflicts among health plans, employers, practitioners, and quality management.

Highlights:

Health Care Benefits in the 21st Century: What Employers Are Facing and How They Are Responding
Mental Health Support Needs: The Employer Perspective in Optimizing Clinical and Economic Outcomes
MindSET: Tools to Implement a Behavioral Health Initiative in the Workplace
Panel Discussion: Does HEDIS Affect Compliance, Length of Therapy, or Outcomes?
An Economic Analysis of SSRI Length of Therapy
Improved SSRI Tolerability and Increased Length of Therapy

---

Managed Care Best Practices In the Treatment and Management of Psoriasis

The emergence of biologic response modifiers for the treatment of plaque psoriasis herals a promising era for a patient population that has long been underserved. Patients and physicians have high expectations now that therapies that are curative, not just palliativem are coming to market. MCOs will take notice, too, as the pharmacotherapeutic focus moves from the older products to the new and costlier biologic therapies. This supplement explores the issues inherent in in this transition.

Highlights:

Overview of Psoriasis: Current and Emerging Treatment Options
The Cost of Psoriasis
Managed Care's Perspective on Treatment of Plaque Psoriasis
Roundtable Discussion: Improving the Standard of Care for Patients With Psoriasis

---

Managed Care Guidelines for Management of Chronic Kidney Disease

Disease management programs aimed at the ESRD population do not address the substantial costs that these patients generate long before their disease progresses to dialysis or transplantation. Because the average hemodialysis patient incurs annual costs exceeding $70,000, MCOs seek effective ways to improve clinical outcomes and prevent these costs by shifting their focus from ESRD to managing chronic kidney disease. This supplement describes the National Kidney Foundation's staging system for diagnosing patients with CKD, as well as interventions appropriate to each stage. This system provides a way to slow the development of the disease, reduce morbidity and mortality, and improve patients' quality of life.

Highlights:

Managed Care's New View of Renal Disease
Treating Chronic Kidney Disease
Managing Chronic Kidney Disease
Preparing MCOs to Manage Chronic Kidney Disease
Roundtable Discussion: Optimal Management of the CKD Patient

---

Movements in Healthcare Legislation: An Interactive Town Hall

At the 15th Annual Managed Healthcare Symposium, some of the most knowledgeable health care policy experts in the United States were invited to lecture on and then debate the potential effects of current and emerging legislative and regulatory issues on health care and managed care. The conference keynote featured a lively debate between James Carville and Sean Hannity, two highly provocative political consultants. Presenters discussed the Bush administration's new and proposed regulations for Medicare reform; the effects of national health care policy at the local and organizational levels; the role that technological innovation can play in reducing costs; and the complexities of consumer-centric health care models.

Highlights:

Two Perspectives on Today's Political Issues in Health Care (Carville/Hannity)
The Administration's Medicare Policy
Medicare Reform: The Effect of Prescription Drug Coverage on MCOs
How State Medicaid Is Developing, Piloting, and Implementing Managed Care Purchasing Strategies
Healthcare's Future Consumer-Centric Models The Future of Healthcare in a High-Tech World
Flags of Our Fathers

---

Effective Asthma Management: Current Guidelines and Treatment Options

The 2002 update of the National Asthma Education and Prevention Program's Expert Panel Report 2 presented evidence-based recommendations for long-term management of asthma. These recommendations reaffirm the value of low to medium doses of inhaled corticosteroids as the foundation of modern asthma therapy. This supplement presents comparative clinical data demonstrating the value of inhaled corticosteroids, as well as descriptions of two successful asthma management programs in two large MCOs.

Highlights:

2002 Update From the National Asthma Education and Prevention Program
Clinical and Economic Decision Making in Asthma Management
Implementing an Asthma Management Program
Improving Outcomes With Appropriate Utilization of Asthma Therapies

---

Health Care Quality Means Business

This supplement is derived from the Wharton Health Care Management Alumni Association Conference in Philadelphia in October 2002. A distinguished faculty addressed the business case for quality health care. The Institute of Medicine's reports on medical errors and the urgency of improving the safety of care delivery was the common thread running through many of the presentations herein, which include General Motors' efforts to reduce waste and inappropriate care, a discussion of the ramifications of the current malpractice insurance crisis, a case study on how technology advances are reducing error rates at a large metropolitan hospital, and more.

Highlights:

Quality: The Purchaser's Perspective
Providers' Opportunities for Quality Improvement
The Malpractice Insurance and Quality Conundrum
Technology: Enabling Consumers to Know Quality
Three Directives for Evaluating the Business of Health Care

---

P&T Digest: Glaucoma

Sharad S. Mansukani, MD, Chief Medical Editor

As the American population ages, the prevalence of glaucoma rises, thus consuming greater medical and financial resources. For the first time, MCOs are attempting to understand ophthalmologic diseases, their interest driven by the market appearance of several new pharmaceutical products to treat glaucoma. The efficacy of these products has created demand and, in turn, a need for appropriate criteria for their utilization. This digest of existing literature and best practices gives physicians and pharmacists on pharmacy and therapeutics committees up-to-date information about the most efficacious and cost-effective medical treatments available in a centralized format virtually unavailable elsewhere.

Highlights:

Introduction: Glaucoma Arrives on Managed Care's Doorstep
Prevalence, Utilization, and Economic Implications
Clinical Guidelines for the Treatment of Glaucoma
Glaucoma Medications: A Drug Therapy Review
Considerations in the Pharmacoeconomics of Glaucoma
Current Formulary Status of Glaucoma Agents
Constructing Disease Management Programs for Glaucoma
Improving Adherence to Drug Treatment Regimens

---

Multidisciplinary Management of Dyslipidemia

This supplement derives from the 2002 Medical Director Colloquy, a forum for interaction between decision makers in managed care and professionals from academic health centers, quality assurance organizations, and the business world. The second of two publications to address lipid treatment, this supplement provides an important update on managing patients with elevated cholesterol levels by examining advancements in care that minimize risk while maximizing outcomes. The insights provided by Steven E. Nissen, MD, in "Emerging Technologies in Coronary Artery Disease Assessment" is a profound elaboration of the emerging realization that medical science has misunderstood the pathophysiology of coronary artery disease for a half century. Further presentations and continuing education opportunities are available through "Transforming Dyslipidemia Management," the first Managed Care supplement from this meeting.

Highlights:

Optimizing Behavior Change and Minimizing Risk
Emerging Technologies in Coronary Artery Disease Assessment: Insights Provided by Intravascular Ultrasound
Identifying Populations at Risk: Functional Impairment and Emotional Distress
Improving Physician Adherence to Cholesterol Management Guidelines
Will Health Promotion Save Money for Managed Care Organizations? A Decision Framework

---

Transforming Dyslipidemia Management

This supplement derives from the 2002 Medical Director Colloquy, a forum for interaction between decision makers in managed care and professionals from academic health centers, quality assurance organizations, and the business world. Lipid management involves numerous critical issues, including efficacy and treatment choices. In addition, successful lipid management brings an economic challenge, because it involves a long-term approach to improving care — with results that may not be immediately apparent. This publication, the first of two based on presentations at the 2002 colloquy, places these issues in perspective for medical and pharmacy directors. Additional presentations and continuing education opportunities are available through "Multidisciplinary Management of Dyslipidemia," the second Managed Care supplement from this meeting.

Highlights:

Current Drug Treatments for Lipid Management
Promising Therapies for Cholesterol Reduction
The Life Science Revolution
NCQA's Evolving Clinical Performance Measures
Innovation in Disease Management

---

Treating Depression: A Focus on Medication Choices from a Clinical and Managed Care Perspective

What defines effective treatment for patients with depression and what are the cost implications of effective and ineffective treatment? This supplement explores the elements that drive clinical and cost outcomes of antidepressive therapy. The presentations herein, derived from the Economic Working Group Advisory Board, cover such subjects as goals of treatment, what constitutes successful outcomes, the comorbid nature of depression, theoretical foundations of an economic model, and the nuances of accurately measuring which costs really matter.

Highlights:

Goals and Challenges of Optimally Treating Depression in a Managed Care Environment
Establishing the Real Cost of Depression
The Economic Model in Theory
The Importance of Adequate Length of Antidepressant Therapy
The SSRI Therapeutic Effective Dose Model
Roundtable Discussion: Assessing the Utility of and Implementing the SSRI Model Within MCOs

---

Contemporary Issues in Pharmacy Management

The popularity of several new prescription products in has fostered debate on numerous clinical, economic, and health policy issues. At the Managed Care Summit in 2002, health plan medical and pharmacy directors discussed these issues and listened to presentations about the implications of the rise of previously unheralded therapeutic classes.

Highlights:

The Shaping of Health Care Policy
The Value of Atypical Antipsychotics in the Treatment of Schizophrenia
Impact of Proton Pump Inhibitor Utilization Patterns on Gastroesophageal Reflux Disease-Related Costs
Management of Chronic Pain: A Clinical Overview

---

The Demographic Revolution of Healthcare

The proceedings of the 14th Annual Managed Healthcare Symposium provided a riveting series of presentations and panel discussions about the health policy implications of the aging baby boom cohort. Health plan medical and pharmacy directors, decision makers for integrated health systems and pharmacy benefit managers, and other managed care executives in attendance heard thought-provoking presentations about demographic shifts, drug-related morbidity and mortality, forms of health care rationing, and direct-to-consumer pharmaceutical advertising.

Highlights:

Demographic Shifts: The Age Wave
The Health Care Picture
Healthcare's Uncertain Future
Impact of Aging on Payer, Provider, and Patient
DTC: A Powerful Tool for Information and Education
Special motivational presentations by Jerri Nielsen, MD, and Mitch Albom

---

New Treatments For Eye Disease

This supplement focuses on recent significant advances in the treatment of patients with eye disease. This series of articles by faculty of the University of Illinois at Chicago cover the use of topical, systemic, and biologic agents for allergies, diabetic retinopathy, macular degeneration, glaucoma, and more.

Highlights:

Pharmacotherapy for Ocular Allergy
Managing Diabetic Retinopathy and Age-Related Macular Degeneration
Treating Inflammatory Eye Disease
Pharmacological Approaches to Glaucoma Treatment
Refractive Surgery Update
Roundtable Discussion: Practical Treatment of Eye Disease

---

Current Practice Trends and Treatment Guidelines for Reducing Hypercholesterolemia Risk

Considering the National Cholesterol Education Program's guidelines for treating patients with hypercholesterolemia, managed care's greatest challenge is the underdiagnosis and undertreatment of this condition. This supplement derives from a meeting of medical and legal experts who convened to discuss these and other issues faced by those who manage and treat patients with hypercholesterolemia. These concerns are discussed from the perspectives of practitioners, health plans, employers, and health economists.

Highlights:

NCEP Guidelines for Treatment of Hypercholesterolemia
Clinical and Economic Benefits of a Cardiovascular Risk-Reduction Program
Employer Objectives Behind Value-Based Purchasing for Pharmacy Benefits
A Pharmacoeconomic Approach to Managing Lipids
Roundtable Discussion: Meeting the Challenges of Treating and Managing Hypercholesterolemia

---

Recent Advances in Care: Treatment of Acid-Related Disorders

The prevalence of acid-related disorders, which include duodenal ulcer disease, gastric ulcer disease, Zollinger-Ellison syndrome, and gastroesophageal reflux disease, is relatively high in the United States. This has a significant impact on quality of life and health care resource utilization. The articles in this supplement explore therapeutic approaches and best practices related to acid-related disorders.

Highlights:

Health Care in the United States: Current and Future Challenges
Impact of Acid-Related Disorders in the United States
Comparative Pharmacology of Proton Pump Inhibitors
Optimizing Acid-Suppression Therapy
Evidence-Based Health Care: Making Health Policy and Management Decisions

---

New Evidence-Based Treatments for Depression

When depression is unrecognized and untreated, it can have negative consequences on medical resource utilization. Even when depression is treated, appropriate selection of pharmacologic therapy can make a difference in outcomes. This supplement, based on Magellan Behavioral Health's 2001 Clinical Medical Retreat, addresses concepts in treatment and management of depression, including a discussion of drug-product selection based on differential efficacy and compelling considerations about antidepressant medication interactions.

Highlights:

Depression's Ripple Effect on Health Status and Costs
Overview of Antidepressant Therapy
Antidepressant Drug Interaction Considerations
Using Pharmacoeconomic Data To Compare Antidepressant Therapies
The Texas Medication Algorithm Project for Major Depression
Cost-Effective Therapy: Translating Evidence Into Practice

---

New Options in the Treatment of Rheumatoid Arthritis

This supplement is based on a meeting of leading experts in rheumatology to discuss treatment options for rheumatoid arthritis. The goal of this meeting was to create a step-care algorithm for treatment. The presentations herein address advances in combination therapy that have resulted in a significant reduction in disease-related disability, measurable improvement in quality of life, and a substantial decrease in economic losses.

Highlights:

Pharmaceutical Agents for the Treatment of Rheumatoid Arthritis
Combination DMARD Therapy for Rheumatoid Arthritis
Economic and Quality-of-Life Impact of Rheumatoid Arthritis
Discussion/Development of RA Treatment Algorithm

---

Diabetes Intervention: Achieving Tight Glycemic Control Through Combination Therapy

The alarmingly rapid increase in prevalence of type 2 diabetes has profound implications for morbidity, mortality, and economic outcomes. Health plans that adopt aggressive approaches to treatment will reap substantial clinical and financial benefits. The articles in this supplement, which derive from the proceedings of the National Association of Managed Care Physicians Diabetes Advisory Board in November 2000, address issues relevant to these concepts.

Highlights:

NCQA/HEDIS 2000 Guidelines for Diabetes
A Retrospective Study of Persistence With Single-Pill Combination Therapy vs. Concurrent Two-Pill Therapy in Patients With Hypertension
Glyburide/Metformin HCl Clinical Overview
Blueprint for Conversion of Patients on Metformin and Sulfonylurea to Glucovance

---

The Changing Landscape of Healthcare

Health care was one of the major themes of the 2000 presidential election season. The presentations at the 13th Annual Managed Healthcare Symposium, just prior to the 2000 election, capsulated the political, economic, and social implications of the health care issues that the current administration in Washington now faces and that are still relevant as the 2004 elections approach. These presentations, adapted for this supplement, include discussions of consumer expectations, the uninsured, Medicare reform, employer concerns, and a frank keynote debate between Paul Begala and Robert Novak. The important issues discussed in this supplement will be of interest to health plan medical and pharmacy directors, pharmacists, pharmacy benefit managers, employers, and quality assurance experts.

Highlights:

The Presidential Election and Its Effect on Health Care (Begala/Novak)
The Employer's View of Health Care
Health Care in the Information Age
Issues That Will Determine Health Care's Future
Panel Discussion: Solutions to Health Care Issues
Special motivational presentation: Humor, Risk, and Change

---

Using Antiplatelet Agents To Lower Risk of Stroke and MI

Atherosclerosis is a contributing factor to heart attack, stroke, or peripheral arterial disease. These overlapping disease states are linked by common risk factors and a shared pathophysiologic factor, the platelet. Antiplatelet therapy, therefore, may help to reduce the risk of vascular events and thereby lessen the morbidity, mortality, and cost associated with atherosclerosis and its consequences. The material in this publication stems from a panel discussion of experts in neurology, cardiovascular medicine, and vascular medicine, along with representatives of leading MCOs. Their goal was to reach a consensus on use of antiplatelet therapy within a managed care environment. Clinical pathways for therapy related to myocardial infarction, stroke, and peripheral arterial disease were developed by consensus of the panel and are presented herein. Lawrence M. Brass, MD, of Yale University and Randall Zusman, MD, of Harvard University co-chaired the meeting.

Highlights:

Clinical and Economic Implications of Atherosclerosis
Antiplatelet Therapy: A Perspective From Cardiology
Antiplatelet Therapy: A Perspective From Vascular Medicine
Antiplatelet Therapy: A Perspective From Neurology

---

Compliance and Persistence With Medication Therapy

Patients' failure to adhere to medication regimens is a major problem. The factors that beget nonadherence are complex and interwoven. Patients' ability to understand their treatment routines or the reasons for them, side effects, financial barriers, simple forgetfulness — or any combination of these and myriad other determinants — can influence adherence to therapy. Removing barriers to adherence ultimately improves the potential for positive clinical and financial outcomes.

Highlights:

A Retrospective Study of Persistence With Single-Pill Combination Therapy vs. Concurrent Two-Pill Therapy in Patients With Hypertension
Medication Noncompliance: What Is the Problem?

---

Treatment and Management of Type 2 Diabetes

Diabetes affects 16 million Americans at an annual cost of nearly $100 billion. One third of those with diabetes are undiagnosed, while a substantial portion of those with diagnosed disease are undertreated — with staggering clinical and economic implications. This supplement discusses pharmacological options for treatment, the National Committee for Quality Assurance's role in helping health plans to provide adequate care for its diabetic members, and a case study of a successful diabetes disease management program. The information herein derives from a meeting attended by physicians, pharmacists, health plan medical and pharmacy directors, employers, pharmacy benefit managers, and quality assurance experts.

Highlights:

Diabetes Prevalence and Economic Implications
Comprehensive HEDIS Measures for Diabetic Patients
Management of Type 2 Diabetes: Update on New Pharmacological Options
A Disease Management Approach to Type 2 Diabetes
Roundtable Discussion: The Future of Diabetes Treatment

---

Implementing the New HEDIS Hypertension Performance Measure

This monograph, written in 2000 by Cary Sennett, MD, PhD, is a description of the National Committee for Quality Assurance's HEDIS hypertension measure, as promulgated that year. The material also includes a discussion of the importance of hypertension control and the need to monitor providers carefully. The implementation of this measure created challenges for health plans, in terms of both performance measurement and performance improvement. The information provided herein is intended to help leaders in managed care plans prepare for those challenges, by providing a greater understanding of the problem of hypertension control, then explaining how measurement can help improvement efforts, what strategies might be helpful, and what implementation might require. The article is drawn from a summit that brought researchers together with health plan medical directors, pharmacy directors, and quality assurance directors to share knowledge and develop recommendations for others.

Highlights:

The HEDIS Hypertension Measure
Implementing the Measure
Beyond HEDIS: Measuring Progress in Your Organization
Implications for Medical, Pharmacy, and Quality Assurance Directors

---

Payor, Provider, Patient: Healthcare by Consensus

With health care today being a collaborative effort among providers, patients, and payers, the paradigm of care delivery has changed. Providers want autonomy but are increasingly being held to evidence-based and population-based standards. Payers are demanding this accountability, but the managed care backlash has forced them to refrain from micromanaging providers. Many patients, meanwhile, see personalized health care as a right — even as employer cost-sharing tactics bestow patients with a responsibility to exercise cost-conscious decision making. The presentations in this supplement, derived from the 12th Annual Symposium for Managed Care Professionals, explore the issues inherent in this transforming environment.

Highlights:

Health Status, Health Maintenance, and Health Care in the 21st Century
Health Care Reform: Payer, Provider, Patient
Health Care Reform: The Consumer's Viewpoint
Changing the Public's Image of Managed Care
Treating Diseases and Managing Cost
Special motivational presentation: The Power of Perspective

---

Outpatient Treatment of Deep Venous Thrombosis In Managed Care

Venous thromboembolism constitutes a clinical spectrum encompassing deep venous thrombosis (DVT) and pulmonary embolism (PE). These are responsible for substantial morbidity and mortality. An exciting advance in this area of medicine involves the outpatient treatment of stable patients with DVT. This therapeutic approach, which has been facilitated by the advent of low-molecular-weight heparin (LMWH) preparations, is the focus of this supplement. The economic impact of DVT outpatient therapy is also addressed.

Highlights:

Deep Venous Thrombosis: Outpatient Therapy With Low-Molecular-Weight Heparin
Reimbursement of Enoxaparin for Outpatient Therapy
Reimbursement Strategies in an Outpatient-Based Disease Management Program for the Treatment of Deep Venous Thrombosis in an Integrated Health Care System
Outpatient Treatment of DVT in a 170,000-Member HMO

---

Reimbursement Considerations In the Treatment of Hypercholesterolemia: Economics and Implications for Medical Groups

The objective of this roundtable discussion is to review the impact of hypercholesterolemia on cardiovascular risk and public health. In addition, participants explore the clinical and pharmacoeconomic profiles of statins and consider their implications for medical group contracts with HMOs. Among the issues discussed:

Overview of therapy and dietary factors
Risk-factor management
Compliance issues
HEDIS guidelines
Pharmacoeconomic analysis of therapy
Utilization drivers
Selecting a therapy
---
Our most popular topics on Managedcaremag.com
---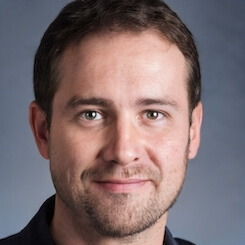 Paul Lendner ist ein praktizierender Experte im Bereich Gesundheit, Medizin und Fitness. Er schreibt bereits seit über 5 Jahren für das Managed Care Mag. Mit seinen Artikeln, die einen einzigartigen Expertenstatus nachweisen, liefert er unseren Lesern nicht nur Mehrwert, sondern auch Hilfestellung bei ihren Problemen.