Houston's MacGregor Medical Association is the kind of practice computer fans extol. Wired to the teeth, the 220-physician multispecialty group has developed its own medical information software, a package so comprehensive that three groups in other cities tap into the MacGregor system to use it. MacGregor's network links 23 Houston and San Antonio facilities into a central clinical information system, an integrated data base providing online access to progress notes, radiology interpretation notes, lab results, significant patient problems, patient drug allergies and immunization records.
Visitors to MacGregor ooh and aah over the ultramodern trappings of 21st-century technology on display, even the comparatively low-tech computer screens located in physicians' offices and at nurses' stations in hallways. The system at MacGregor, which works almost exclusively with Prudential Healthcare, is the pride of Prudential executives.
"We bring brokers, consultants and benefits managers in to view MacGregor," says Michael Cautin, vice president of information systems for Prudential's Southwestern Group Operations. "The systems are definitely a selling point. Large employers understand the effect of having high-quality administrative systems to support the care process."
Years in the making, comprehensive systems like MacGregor's are probably the future of medical practice. But are groups doomed if they can't afford MacGregor's high-tech flourish today? Not at all, experts say. Despite the attention given to advanced clinical information systems, it will be a long time before most groups outgrow the basic computer systems available today from your average CompUSA store.
Eventually, virtually all medical data will move from paper charts to electronic data bases, consultants predict. In the meantime, however, groups can derive a great deal of clinical and financial benefit from the computer equipment they already own.
The trick for practices today is to focus on readily available tools and techniques–especially electronic transmission of data to payers–and make sure that physicians understand whatever systems the practice does own.
Keeping it simple
It's easy to feel hopelessly outclassed when it comes to computers. A system that is current now might be considered obsolete in six months. Information systems managers are risking a permanent kink in their necks from bending over new-product catalogues.
All the same, it's important not to buy cutting-edge systems that turn out to be too gimmicky for physicians to use. If the system isn't easily adapted to medical practice patterns, it will end up virtually junk-heaped, used only by physicians who already happen to be techno-friendly. (See "How To Make Sure Physicians Won't Balk at a New Computer System" on page 34.) The acid test for computer systems in medical practices, experts say, is not whether they're innovative or primitive, but whether they're easy to use and solve important problems.
Boston's Healthcare Associates, a primary care practice of about 21 physicians with rotating schedules based at the city's Beth Israel Hospital, has access to the hospital's rich computer resources. Beth Israel has been developing an online patient record since the late 1980s, and has now put virtually all clinical functions online. Starting out with primary care, the hospital has rolled out the electronic information system to 20 specialty practices within the Beth Israel orbit. The system includes computer records for 400,000 patient medications, 200,000 patient notes and more than 300,000 screening sheet entries.
What makes the system friendly rather than intimidating is its inherent usefulness. One of the niftiest things the online system does for Healthcare Associates is that it simplifies the taxing managed care referral process, says member internist Daniel Sands. "We had an office of managed care, which worked for a while," Sands says. "Still, the physicians in our practice just couldn't deal with the complexities of who was allowed to refer and how to refer."
Today, physicians who want to refer a patient fill out a form online using the patient record system. The system is "smart"–it knows which plan covers a given patient. The primary care physicians can then choose a specialist from the right payer's network. The system pulls up the appropriate list of names, and the primary care physician simply makes a choice.
Luckily for less affluent practices, it's possible to squeeze at least some of the same benefits out of humbler systems. Physicians in the network set up by MedPartners Inc. can avoid referral hassles about 80 percent of the time, using a method that could be set up using the personal computers many practices already own, notes William Dagher, vice president of application for MedPartners Inc.
MedPartners, the nation's largest practice management company with 7,300 network physicians, has set up its referral authorization software to "recognize" certain CPT codes and respond. A referring primary care physician lists the CPT codes for the procedures he or she believes the specialist will perform; if those codes match a pre-approved list, the referral goes ahead without further ado. In four out of every five situations, there's no problem.
"There's a big incentive to want to deploy clinical information systems," Dagher said. "But clearly there are a lot of things that can be done with administrative software."
Another tool used by the information systems gurus at MedPartners, the World Wide Web browser, can also be used by just about any computer with a modern operating system. In the coming months, physicians in MedPartners' independent practice association will be able to view eligibility data and submit referral information using any Web browser, whether they're connected over the Internet or the company's network. "We've never had such an easy and inexpensive way to exchange information before," Dagher says.
Where to start
Though you may do just fine without a multimillion-dollar clinical information system, you will need to put the computers you have through their paces if you want to be competitive.
For one thing, it becomes daily more important that you use the data you've already collected, perhaps by applying one of the many practice management software packages that will run on your PC.
The information your practice already compiles using existing computers, such as claims histories or encounter data, could be more valuable than a raft of new Pentiums. "It will be critically important to future success for physicians to build medical record systems, particularly if they can have the same system at every provider office and hospital," says Kevin Brown, chairman and chief executive officer of Rockville, Md.-based AMISYS Managed Care Systems Inc. "In the meantime, they shouldn't discount the use of the claims data base. Physicians tend to undervalue their claims data base."
Not only will these data help you manage your own costs and study your own care patterns, but they will also help you handle differences with health plans in a professional way, notes Beth Israel's Sands, who serves as a senior associate with the hospital's Center for Clinical Computing. "You should be able to say to a managed care company that their data are all wrong, if in fact they are wrong. It's absurd to think that the managed care company is going to know more clinical information about patients than you do."
It's also vital to begin shipping those data to health plans in electronic form. Even a stripped-down PC can make the connection, over a telephone line. Physicians don't even need to do all of the sorting themselves. Today there are clearinghouses that will forward claims to each of the various payers, a service toward which the payers are willing to contribute themselves, says Prudential's Cautin.
Health plans will only grow more insistent in their request that groups transmit data electronically. It's far too time-consuming for plans to enter data manually into their computers from paper forms, given the pressure the plans themselves face to produce quality data for their customers, the employers using HEDIS–the Health Plan Employer Data and Information Set promulgated by the National Committee for Quality Assurance–and other quality yardsticks. (See "NCQA Raises the Quality Bar for Plans–and Physicians" on page 13.) Prudential is now spending "an awful lot of time" in the field helping doctors connect, Cautin says.
"I think electronic transmission of data will increasingly become part of the contract with physicians," Cautin predicts. "I don't think it will stop us from doing business if you don't do it, but maybe it will affect compensation."
Planning for the future
Once your plan is transmitting claims data electronically and making use of the data it has, then you may finally be in a position to consider investing in some kind of medical record system. While an electronic record may not be an absolute necessity right now, it can be an extremely useful tool, MedPartners' Dagher says.
Whenever MedPartners has implemented a completely electronic medical record, chart-pulling costs and transcription expenses have gone down, and dictation time as well.
What's more significant, Dagher says, is the advantage that a computerized chart offers physicians. "We've enhanced very substantially physicians' ability to digest data," he says. "The information is being summarized for them in a fashion that's never been done by a traditional paper chart." An electronic medical record, for example, can display blood pressure results over time in chart form, helping physicians to reach appropriate decisions in a way that rifling through papers may not, Dagher says.
If working with a high-level clinical system proves too expensive for your current budget, there still may be hope if you take advantage of a systems-rich partner. Take The Health Care Group of St. Louis, a fellow Prudential-affiliated group with 25 physicians, for example. It has tied its eight locations into MacGregor's large, fast computer in Houston, getting the benefits of electronic patient record technology while working for the most part with garden-variety PCs.
Meanwhile, groups that aren't in a deal with a health plan will often find a friendly integrated delivery system willing to help, by wiring the practice into its central computers.
"What we're in essence selling our physicians as one of the key advantages of working through our physician-hospital organizations, rather than doing managed care contracting on their own, is that we will handle the information interface to a large extent," says Scott Sarran, M.D., vice president of Chicago-based Advocate Health Care Inc., who works with Advocate's eight PHOs.
Over time, Advocate is planning to offer decision support, clinical feedback, cost-accounting information and an electronic medical outpatient record to the PHOs with which it contracts.
Unaffiliated practices can't compete without advantages like the computing expertise big health care companies can offer, at least not in a maturing managed care market like Chicago, Sarran argues. "You're seeing a big consolidation of practices now," Sarran says. "In essence, consolidation is forcing the issue of whether it's viable to have a small, unsophisticated practice."
How to make sure physicians won't balk at a new computer system
The world's best computer installation for capturing clinical data isn't much help if physicians don't use it. Here's how to improve the chances that doctors will actually use an enhanced computer system.
Don't assume that most physicians will have to be forced to use new systems, says Prudential Healthcare's Michael Cautin. Once you can prove that the system will actually help make their lives easier, even practice members who seemed computer-illiterate may well jump on the bandwagon.
Cautin, vice president of information systems for Prudential Healthcare's Southwestern Group Operations, has watched groups grapple with everything from small changes in software to new system installations. He has a few suggestions for groups that are about to introduce such technology changes.
* Get the practice's physicians involved in evaluating any software that they're going to be expected to use. At MacGregor, Cautin notes, physicians are very involved in "application development," the process of creating new software. Cautin recommends that groups not only involve member physicians, but organize committees representing each of the major practice areas. Even in a primary care practice, there can be important differences among the ways pediatrics, internal medicine and family practice physicians work, and those differences should show up in the software.
* Don't let new technologies get in the way of physician productivity. "With many of them now facing the challenge of capitation, most physicians need to be more efficient to maintain income levels, and anything that slows them down is going to be viewed negatively," Cautin says.
The key will be to make sure physicians can see the long-term advantages of the new system or software. For example, physicians many times resist using an electronic entry system rather than dictation, but they often change their minds when you demonstrate that this will lower costs, improve care and put more money in their pocket, Cautin says.
* Prepare for the impact of the changes. "Plan to change the way you do your work," Cautin advises physicians. "You're going to be more involved in entering information. You're going to need to change your habits from looking at paper to looking at different media…to interact with a patient while you're looking at a monitor, rather than a chart."
* Once the technology is scheduled to be implemented, make sure the group's leadership sets a firm direction. Don't allow dropouts to work around the new system, or you will not profit from the improvements that come from high-volume use, he says.
"What we've found in terms of different levels of success within a group is that a lot of it is leadership," Cautin says. "They say, 'Here's how we'll use these systems to assist us in delivering care.' Physicians don't get left with the choice of saying, 'I'll always use paper charts and nothing else.'"
---
Our most popular topics on Managedcaremag.com
---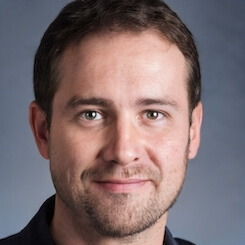 Paul Lendner ist ein praktizierender Experte im Bereich Gesundheit, Medizin und Fitness. Er schreibt bereits seit über 5 Jahren für das Managed Care Mag. Mit seinen Artikeln, die einen einzigartigen Expertenstatus nachweisen, liefert er unseren Lesern nicht nur Mehrwert, sondern auch Hilfestellung bei ihren Problemen.