While development of depression management programs has lagged behind other chronic conditions, emphasis is now being placed on early diagnosis and treatment coordinated by primary care physicians.
In the race to design disease management programs, drug manufacturers, pharmacy benefit managers, managed care companies and other health systems have been expending a lot of energy on chronic physical conditions such as asthma, diabetes, heart disease and some limited conditions, including pregnancy.
But they have lagged in the area of clinical depression, where little has been done to develop and roll out disease management programs. This may be a missed opportunity, especially in light of moves by the National Committee on Quality Assurance and other groups to coordinate mental health and primary care.
Depression is well suited to disease management, says Marvin Kolodny, M.D., clinical professor of medicine at the U.C.L.A. School of Medicine and senior vice president of Value Health Sciences in Santa Monica. A significant gap exists between the best care and the usual care, says Kolodny. As a result, there is a real need to educate patients and care givers–especially physicians–about diagnosing clinical depression, improving techniques for establishing appropriate therapies and ensuring that patients adhere to those therapies.
To be sure, primary care providers say, managed care has increased their responsibility for managing a patient's total treatment. But depression is perhaps the least well-detected and managed condition primary care has addressed to date, says Catherine Matchett, M.D., president of the Matchett Medical Center in Grapevine, Texas. With about 80 percent of depression-related cases seen and treated by primary care practitioners, she says, it's critical for primary care to sharpen its recognition of depression and "ask the right questions for screening."
| | |
| --- | --- |
| | Primary care physicians have a special responsibility to recognize depression, observes David Price, M.D. |
About one in three patients in a primary care setting meets depression criteria, Matchett says. "If you're not getting those kinds of statistics in a primary care practice, you know you're missing something."
David Price, M.D., a family physician at Colorado Permanente Medical Group in Denver, says that the figure may be lower, but that one-third may well have some psychiatric diagnosis.
Statements like that lend weight to the case that depression ought to be treated as a disease. Indeed, some practitioners now see depression that way, says Lynn Crismon, Pharm.D., a psychiatric pharmacist and professor of pharmacy at the University of Texas at Austin. "This long- term, chronic view of depression is consistent with the managed care philosophy that dictates that providers enhance outcomes and reduce costs." One way of doing that, he says, is by getting involved in the development of disease management programs.
Clearly, better diagnosis and treatment of depression would not only enhance patients' wellness, but contribute to employers' bottom line through lower absenteeism and higher productivity. The big questions for many, especially payers, involve which treatments will be used, how much they will cost, and how effective they will be at managing patients' conditions and thus ensuring cost-efficiency over time.
To this end, the responses to these questions largely depend on the individual payer, and on the value it places on higher-priced drugs (like SSRIs) that in some cases are more effective and easier to use at early stages of treatment in cases where drugs are indicated. Also, Matchett and others assert, it is crucial to design sufficiently long regimens using an appropriate therapeutic dose of an antidepressant so that symptoms can be best treated and the chance of relapse minimized.
Low priority
Only a handful of drug companies, including Eli Lilly and Pfizer, which sell antidepressants, have entered the marketplace with disease management programs for depression. In pharmacy benefit management companies and managed care organizations, most depression programs are just forming.
What's holding back development? For one thing, managed care priorities lie in other areas, says Richard Zucker, vice president of managed care and disease management for Market Measures Inc., a health care marketing and consulting company in Livingston, N.J.
For another, he and others agree that volume and quality of outcomes data on mental illness in general and on depression in particular pale in comparison to other disease classifications. What little information does exist, such as the Agency for Health Care Policy and Research guidelines for clinical depression, is simply too difficult to work with.
"It was hard to get a handle on the [clinically depressed] patient population because of the lack of rigor differentiating major and minor depression," says Deb Crane, Pharm.D., a member of a multidisciplinary development team at Group Health Cooperative of Puget Sound, a Seattle-based HMO introducing its own disease management program for depression.
"Meaningful information was hard to find in the research," she adds. "There is a lack of good, well-designed, controlled, randomized clinical trials." She was disturbed to find, after reviewing 2,500 abstracts on treatment and outcomes, that "most of the information is based on case reports or poorly designed trials."
Supporting primary care
Many of the large number of depression cases now handled in primary care settings are poorly diagnosed and treated, says Matchett, who served on the committee that wrote the AHCPR clinical guidelines for primary care treatment of depression. Primary care's role is not only important because of the continuing drive toward managed care, she adds, but because a primary care physician is the only doctor who will ever care for most patients with depression.
Also, says Price, "Many depressed patients will never present themselves to a mental health setting. So it becomes very imperative that we in primary care know how to better recognize depression."
When primary care practitioners fail to accurately diagnose depression, Matchett says, it's usually because they treat certain symptoms (such as insomnia, back pain and changes in weight) separately, rather than as possible warning signs of the onset of depression. But when isolated symptoms are treated that way, she adds, the depression tends to become chronic fairly quickly.
Beyond diagnosis, another factor that contributes to inadequate depression care is the separation in many settings between the medical and therapeutic aspects of treatment, says Paul Copeland, M.D., a psychiatrist and medical director of the mental health independent practice association at Sutter Health in Sacramento. Copeland notes that in too many cases, day-to-day medical treatment of depression is authorized by the primary care physician but therapeutic treatment is managed outside the primary care setting. That unevenness is increasingly being resolved, Copeland says, by integrating behavioral care into the primary care setting.
Copeland believes that too often "primary care doctors are insulated and going it alone. Part of the problem is that some aspects of care have been contracted out when they really ought to remain in the primary care setting," he adds.
Despite some of the problems associated with depression care, programs are slowly being rolled out to help primary care physicians better recognize the symptoms for an earlier and more accurate diagnosis, offer appropriate therapies and intensify compliance efforts.
The program at PCS Health Systems, the large PBM based in Scottsdale, Ariz., has such a focus. It was developed based on an evaluation of factors that influence the quality of care, says Kevin Hanna, R.Ph., M.B.A., vice president for clinical development. It helps physicians and other clinicians not just to diagnose mental illness, but to differentiate symptoms of anxiety and depression, as well as to determine therapies.
"We want to make sure that a diagnostician is aware of co-morbidities," he says. "Consider that a patient diagnosed with a chronic health condition often becomes clinically depressed as a result. Physicians need the ability to help a patient work through that."
A team of in-house pharmacists, physicians, nurses and finance experts created PCS's "Decision Support Resource," which runs on desktop computers and is used in conjunction with less aggressive physician education programs, says Hanna. The program helps primary care physicians diagnose and treat depression.
Two years of R&D
At Group Health, a clinical depression team is testing its own disease management program after two years of research and development. Like the one at PCS, Group Health's is a PC-based, standardized program of guidelines and treatment recommendations. The intent is that the program will help the HMO provide better treatment of mental health conditions throughout the system. Now, primary care services will be supported where they were not previously.
Group Health's "Depression Roadmap" is designed to provide physicians and others in the primary care setting with the clinical information they need to "determine state-of-the-art treatment for depression," says Phyllis Romano, A.R.N.P., M.N., manager of professional and program development at the HMO's Behavioral Health Service. The program is in its first year of testing, and will expand to the system's 30 clinics next year, she adds.
While Group Health rolls out a formal depression management program, the behavioral health team is also trying to improve other in-house diagnosis and treatment programs. It already has mental health professionals based in all of its primary care settings to offer immediate consultation to patients who show depressive or other pertinent symptoms, and to help physicians answer specific questions about treatment and medication, Romano says. This model, and the mental health professionals in the primary care setting, make up "the platform on which we're deploying the Roadmap."
At Colorado Permanente (part of Kaiser Permanente), clinicians are testing a depression screening profile on a hand-held computer that patients use to answer questions that can help them and their primary care doctors better understand and screen for depression and related symptoms, Price says.
"We need friendly, easy and valid ways to screen and diagnose depression," Price says. "From the HMO perspective, it means happier members and decreased utilization. It's a 'win-win,'" he says.
At some Colorado Permanente sites, as at Group Health, primary care doctors can use the resources of mental health professionals on site.
Sutter Health's Copeland says that a team approach to depression diagnosis and treatment is critical to effective care.
"To manage depression effectively at the primary care level, you need to have a team–therapists, quite often including a pharmacologist–to make all aspects of care, including patient compliance, easier to manage," he says, adding that a key to providing good care is for the primary care doctor to be the team leader.
Room for pharmacists?
The role of the pharmacist in the diagnosis, treatment and management of depression, though historically minimal, is still significant, says Mike Quirk, Ph.D., director of Group Health's mental health services and co-chair of its depression management group. "The pharmacist is important," he says, "not just for his or her expertise in developing protocols up front, but for getting other pharmacists on board early on."
Crane, whose work involves evaluating drug therapies, participating in protocol development and ensuring that protocols are consistently implemented across the system, agrees that it is critical for disease management planning groups to be multidisciplinary.
"Each professional discipline provides a unique perspective on patient care. Pharmacists can play an essential role in the efficient coordination of services in their practice settings. The greater the diversity in planning and development, the stronger the end product will be."
Like the one at Group Health, the program developed by Pfizer at Value Health Sciences is also computer-based and was also developed by a diverse team of health care professionals, including pharmacists. It incorporates validated guidelines to confirm diagnoses and treatment modes, and is backed up by sophisticated provider education materials.
However, many emerging disease management programs give pharmacists little or no direct role in actual implementation. That's because "managed care puts the focus on primary care so there is not a lot of disease management sifting into the pharmacy community," says Jayme Trott, Pharm.D., a psychiatric clinical pharmacy specialist at Via Rosa Hospital and Alamo Mental Health Group in San Antonio.
But consider the contrast between AHCPR guidelines and actual practice. AHCPR recommends patients continue treatment four to nine months beyond complete remission. The average treatment duration for all antidepressants is three to nine months shorter than AHCPR guide-lines and the prescription or recommendation of many physicians.
"The key is getting patients involved," says Hanna. "If we can get them to stay on a drug for six months, they will probably complete their therapy."
According to experts, this is most notably true when it comes to SSRIs, which are highly effective against depression when properly prescribed and applied. While SSRIs are more expensive than tricyclics such as Elavil and Toframil, they are believed by some to save money in the long run in many cases by decreasing physician visits, laboratory tests and hospitalization. Because SSRIs also generally cause fewer side effects, patients are thought to be more likely to stay on them.
However, a recent study suggests that the overall costs of SSRIs and tricyclics are equal.
"The goal here is to demonstrate value to the payer," says Hanna. "When it is demonstrated that a higher-cost drug is more effective over time, payers know they're getting something for that extra cost. The bigger return for employers is in decreased absenteeism and increased productivity."
These advantages, especially if the payer is a self-insured employer interested in the indirect costs of depression, greatly outweigh the expense of an SSRI, he adds.
Do the right thing
Price says that if the health care system can bring together all those with expertise and ability to contribute to depression care–from primary care doctors and nurses to pharmacists and mental health professionals–it can bring about a synchronized approach to improving outcomes, something he calls "patient-state management."
"Disease-state management, if used correctly," Price says, "will provide the tools to be able to manage the patient better."
---
Our most popular topics on Managedcaremag.com
---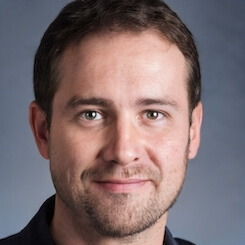 Paul Lendner ist ein praktizierender Experte im Bereich Gesundheit, Medizin und Fitness. Er schreibt bereits seit über 5 Jahren für das Managed Care Mag. Mit seinen Artikeln, die einen einzigartigen Expertenstatus nachweisen, liefert er unseren Lesern nicht nur Mehrwert, sondern auch Hilfestellung bei ihren Problemen.