Some state officials have real doubts that health plans offer any viable solution to the problem of providing care while budget deficits grow.
Late last year, 35,000 Oklahomans on Medicaid were told that they had to get by with a slightly reduced level of health care. Six percent less, to be exact. That's the cut in the capitated monthly fee the state's four Medicaid managed care organizations are paid for covering the state's nonpregnant beneficiaries. And in exchange, Medicaid MCOs have been given new authority to restrict benefits like pharmaceuticals and the length of hospital stays.
Limits on services
Faced with a mandate to cut its Medicaid budget by $24 million, adult recipients could be limited to a maximum of three prescriptions per month. Health plans may limit the number of home health visits allowed each year and an earlier agreement to pay a person's health care bills in the 90 days prior to signing up for Medicaid is being pared back.
"We are embarking on a process called health care, not welfare," says Lynn Mitchell, MD, the state's Medicaid director and chief medical officer, who's been circling the wagons around the benefits available for low-income children. And it's been discussed with Thomas Scully, the administrator of the Centers for Medicare and Medicaid Services, as one of a long list of new programs that are trying to match the need for covering the poor while bowing to states that are clamoring to cut back on Medicaid as they battle a monumental budget crisis.
About half of the nation's 47 million Medicaid recipients are in managed care plans. And the Medicaid managed care scene from coast to coast is in flux — with some plans swelling as others pull out of tough markets. It's hard for the experts to say just how this will all play out over the next two years, but with states reeling from the worst fiscal crisis they've seen since World War II, everything managed care companies do — and how much they get paid — is on the table.
"The fiscal situation in the states is so bad that they're looking at every possible angle to save money or adjust cash flow favorably for the states," says Vernon Smith, PhD, the former Michigan Medicaid director and a principal of Health Management Associates.
Scrambling
With little time to finesse a response to the fiscal crisis, states are scrambling to find quick relief. A block of nine states has shifted plans for a collective drug formulary into overdrive — and organizers are confident that more states will soon join. But nothing reduces budgetary swelling faster than a reduction in Medicaid rolls and a cut of provider rates.
And managed care companies are not being spared. A recent report by the Kaiser Commission on Medicaid and the Uninsured underscored that 37 states have decided to try to freeze or reduce rates for doctors, hospitals, and the Medicaid managed care companies that serve their populations. All but one state have instituted some form of health care economizing for this fiscal year.
Case in point: Some states are considering a shift away from managed care and toward fee-for-service to buy some breathing room in a budget that is being squeezed tight, says Smith. It's a simple accounting maneuver. Shifting away from paying managed care organizations a capitated, up-front monthly fee will improve an agency's cash flow immediately.
Double-edged sword
"What we've found in our surveys is that provider payment rates have been one of the first places states turn to when looking for savings," says Victoria Wachino, associate director of the Kaiser Commission and coauthor — with Smith — of the new report. In the '90s, says Wachino, states often turned to Medicaid managed care companies as a reliable approach to cutting costs in a fiscal crisis. But 2003 is different.
"I think this is going to be a double-edged sword for managed care," she says. The heat is likely to remain on controlling rates and costs and cutting what they can, says Wachino. But some states are likely to see managed care as at least a limited solution.
"In some states," says Wachino, "they are trying to generate savings in managed care by enrolling some groups that they never enrolled, like the elderly and disabled."
But expectations are limited.
"In past budget crises," says Wachino, "states turned to managed care as a kind of ready, off-the-shelf cost mechanism they could put in place and what they found is that managed care hasn't generated the kind of savings they need to see."
Medicaid managed care companies, not surprisingly, have been singing a completely different tune. This budget crisis will play out like others before it, they insist, with states relying ever more on Medicaid managed care as a proactive way to deliver the best care to the greatest numbers at the lowest cost.
Eager to avoid the market stigma attached to any sort of downward trend, Michael Neidorff, the CEO of Centene — a publicly-traded Medicaid MCO with contracts in four states — went to some pains in February to assuage any analysts fears that the budget crisis will crimp Centene's expansion. "Despite recent concerns regarding growing state budget deficits," he says, "managed Medicaid programs remain part of the solution."
These "turbulent times," he added in a conference call with analysts, have demonstrated to states that "our model works." Added Neidorff: "States will have to shift out of fee-for-service if they want to be cost-effective."
Numbers
Neidorff has the numbers to back up the claim. Centene's revenue grew 57 percent in the fourth quarter ended December 31 compared with the same quarter one year earlier — based largely on expanding enrollment. In Texas, Centene expanded when other plans pulled out of the Austin market. Two of the biggest players in Medicaid managed care, UnitedHealth Group and Wellpoint Health Networks, have added hundreds of thousands of new Medicaid members in the last two years.
And Neidorff's assessment is endorsed by experts like Smith, who say that organizations focused solely on serving Medicaid groups may well see an upside as states work to control their deficits.
"The plans that specialize seem to be able to weather the storm a bit better," says Smith.
Pulling out
One point to their advantage: Smaller MCOs that serve a variety of groups are pulling out. Over the past three years, says Smith, the number of Medicaid managed care groups offering competing Medicaid plans in Michigan slipped from 33 to 18.
That exodus is being driven by the states' parsimonious approach to capitation. In a reflection of Medicare's budget blues, Medicaid has kept the lid on rates. Medicaid has typically allowed only 1 percent or 2 percent increases for managed care each year, or none at all, while private plans have seen rates soar 15 percent to 16 percent a year for the past couple of years, says Smith.
"I think most of the states have experienced some reduction in the number of participating organizations," notes David Parrella, Connecticut's Medicaid director and chairman of the National Association of State Medicaid Directors. "And that's not necessarily a bad thing. In order to be effective in Medicaid, managed care organizations have got to adapt themselves to a fairly unique set of rules and circumstances that don't really have correlates in the private sector.
"What we've seen here," he continues, "is that in order to be effective you have to develop internal redundancies for specialized services. That may mean member services, outreach, or a medical review, that are very specific to Medicaid. A lot of companies aren't interested in making that investment in Medicaid and are deciding to get out."
String of lawsuits
New investments are particularly hard to justify when a string of lawsuits and legislative initiatives have increased scrutiny of managed care activities at the same time states have long been reluctant to deliver more than marginal rate increases, adds Parrella. Given new federal regulations governing Medicaid managed care rates — switching from a scale based on fee-for-service prices to one that factors in the average operating costs for managed care companies — Parrella says the rate debate is even less likely to go in favor of the MCOs.
"My impression," he says, "is that will increase pressure on rates from the managed care companies, and I don't know whether the states are going to be able to satisfy those demands."
But Scott Tabakin, chief financial officer of Amerigroup — another Medicaid managed care company — notes that some states have been willing to give plans some extra assistance. New Jersey, for example, recently dropped the homeless from managed care. As the homeless have always been the most difficult to track and deliver services to, that kind of adjustment saves time and money.
State legislatures also have recognized that managed care works, adds Tabakin. Study after study shows that by providing the right health care to young, low-income mothers, the risks of early births and astronomical costs are significantly reduced. Medicaid managed care just makes for simple common sense — especially when budgets are tight.
Asks Tabakin: "Why would you make a choice to take people out of that system and have them show up in a county hospital, where the only way to pay is state taxes without any federal matches?"
Drug costs
While the jury's still out on just what effect state budget crises will have on Medicaid managed care, it's clear that a growing number of states are out to fundamentally restructure the way they pay for the drugs needed by Medicaid beneficiaries.
The Kaiser Commission's report notes that 45 states have taken some type of recent action to cut back on drug spending, and taking direct control of drug formularies is emerging as one of the most popular weapons in the deficit arsenal.
In the latest salvo, nine states and the District of Columbia banded together into a not-for-profit organization that will create a collective drug formulary and leverage their combined numbers to cut prices.
"We've been taking off like a rocket," says a clearly enthusiastic Peter Shumlin, chairman of the newly minted National Legislative Association on Prescription Drug Prices. The former Vermont legislator has been at the forefront of the organizing efforts, and he says he's working closely with other state leaders around the country who are organizing their own responses.
"I see this as an issue of patriotism," says Shumlin. "Every American is being gouged for the medicines he needs to survive."
Here we are in the U.S., says Shumlin, fighting for freedom around the world while paying 60 percent to 70 percent more than the rest of the world does for the same medications.
The industry's response, orchestrated by the Pharmaceutical Research and Manufacturers Association, has been consistent: Medicaid already gets the best price for drugs. And any attempt to bring state employees into the mix of Medicaid recipients violates the rules.
Shumlin scoffs at the stand.
"Best price is a dinosaur of the past," he claims. "It's unbelievable that best price ever existed. Everyone would love to have a floor under which they can't be undercut, but it violates the basic principles of capitalism."
On top of that, says Shumlin, it isn't even true — Medicaid doesn't get the best prices. "I've heard it all," he says. "If anyone believes that, I've got a bridge to sell them."
Shumlin also vows to steer clear of the "aggregate pricing" strategy followed by many big pharmacy benefit managers. PBMs like MedcoHealth openly concede negotiating discount prices by grouping medications together. Drug companies provide a deep discount on an assortment of drugs in order to gain entry for more expensive branded medications — and then pay PBMs rebates based on market share.
Don't expect states to pull back from any of these new initiatives soon. If the view for fiscal year 2003 looks bad, the circumstances are ripe for a storm of red ink in fiscal 2004.
"State budgets are under siege," says a new report from the National Conference of State Legislatures. "The faltering economy, declines in the stock market, contractions in the manufacturing and high-tech sectors, and soaring health costs have combined to undermine the stability of state budgets."
Says Wachino: "Unless something changes, there's going to be a level of desperation out there that will make states consider things they've never considered before."
MANAGED CARE 
March
2003
. ©MediMedia USA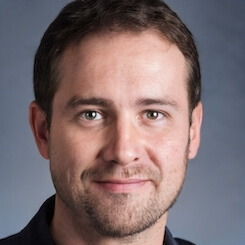 Paul Lendner ist ein praktizierender Experte im Bereich Gesundheit, Medizin und Fitness. Er schreibt bereits seit über 5 Jahren für das Managed Care Mag. Mit seinen Artikeln, die einen einzigartigen Expertenstatus nachweisen, liefert er unseren Lesern nicht nur Mehrwert, sondern auch Hilfestellung bei ihren Problemen.