Steep discount programs encourage health plans to reduce, or even eliminate, copayments
Price wars involving generic drugs are widespread, affecting insurers, retail outlets, pharmacies, and consumers. Although consumer and insurer attitudes about the value of generics have become increasingly positive in the last couple of decades, the pricing of generics was never truly competitive until 2008. No one apparently foresaw that retailers and insurers would use them as marketing tools.
"Competitive pressure among large retailers is making generics available at increasingly lower prices, a somewhat surprising market development," says Murray Aitken, senior vice president of the Healthcare Insight unit at IMS Health. "This intensifies competition among generic drug manufacturers and leads them to cut prices even further."
Generic copies of brand-name blockbusters that lost patent protection can be manufactured by dozens of companies and marketed after the 180-day exclusivity period that is enjoyed by the first company to receive FDA approval to market a specific generic drug.
But until retailers started using low generic prices to draw customers into their stores, copayments were fairly stable at about $10, no matter the manufacturer or the pharmacy. And when retailers began using generics as a loss-leader to attract customers, generics manufacturers began competing, lowering their prices to attract the retailers that were buying in bulk.
In 2008, the competition became truly fierce. According to IMS, pricing pressures have forced down dollar sales of generic drugs in this country by 2.7 percent in the year ending in September, even though the number of generic prescriptions filled increased by 5.4 percent in the same period, accounting for nearly 64 percent of all prescriptions filled as of September. IMS reports that U.S. generic sales dropped from $34 billion in 2007 to $33 billion in the year ending in September.
This trend may well continue as generic versions of big-selling drugs continue to hit the market. Between now and 2012, brand-name drugs with $139 billion in international annual sales will face generic competition, according to IMS.
Box stores initiate price wars
The popularity of, and demand for, generics has not been lost on retailers. Retail pharmacy generic discount programs have proliferated since Wal-Mart introduced $4 prescriptions for one-month supplies of hundreds of generics in mid-2006, and mass merchandisers and grocery stores responded with their own programs. The competitive trend in generics sales accelerated as Kmart began offering 90-day supplies of popular drugs for $15.
Other retailers with in-store pharmacies and even drugstore chains followed suit, with some now offering generic drugs for as little as $10 for a three-month supply.
Now big pharmacy chains like CVS Caremark, Walgreens, and Rite Aid are promoting discount drug programs as the economy declines and competition increases.
Walgreens, for example, is strongly marketing its Prescription Savings Club. "I don't know if I could call it a generic price war," says Kermit Crawford, Walgreens' senior vice president for pharmacy. "But pricing is very competitive within certain therapeutic categories."
And pharmacies in Stop & Shop grocery stores in Massachusetts are giving away some generic drugs. "This is so our customers don't have to choose between filling a prescription and buying some other necessity," said Faith Weiner, senior director of public affairs for the grocery chain, in a public statement. The generics will be given away until March 21.
Insurers are aware of a shifting market and know that members are being bombarded by inexpensive offers for generic drugs. They are following suit and pushing ever harder for their members to purchase generic alternatives by sharply reducing — even eliminating — copayments.
Several Blue Cross and Blue Shield plans are particularly aggressive. Blue Cross and Blue Shield of North Carolina, for example, announced in December that it will waive copayments for generic drugs between Jan. 1 and June 30. Blue Cross and Blue Shield of Minnesota recently announced a similar program.
Blue Cross and Blue Shield of North Carolina announced that its program is designed to encourage members to switch to cheaper medications. "We don't want folks to have to choose between paying for prescriptions and paying their bills," said Ron Smith, vice president for employer health and corporate pharmacy, in a public statement.
Smith says that competition among generic manufacturers to gain market share among retailers is driving down wholesale prices overall, and in a declining economy his company wants to pass those savings to their members. It does cost BCBSNC money to offer free generics, and recently the company has seen members' prescription use flatten overall. "But we do know that prevalence of diseases isn't flat, so we want to encourage our members to keep refilling their prescriptions," says Smith.
Letters to patients
Some insurers are pushing at the other end — they are sharply raising their copayments for many brand name drugs. The Associated Press reports that about a half-dozen Florida insurers recently sent letters to thousands of patients taking brand-name drugs that have generic equivalents that their prescription coverage will halt or their copayments will increase Jan. 1. Examples include the cholesterol drug simvastatin, which costs less than $1 per pill, in place of Lipitor (Pfizer), which has no generic and costs $3 per pill.
In New York, insurers are reaching out to physicians aggressively. For example, Independent Health, a Buffalo, N.Y.-based insurer, offered doctors who prescribe 70 percent or more generic prescriptions in a month a bonus of 50 cents per patient per month. A doctor seeing 500 patients per month who meets the 70 percent minimum can collect $3,000 a year.
Combined with retail price wars, such efforts imply that the role of generics as a mitigating factor in health cost hikes will increase significantly in coming years by significantly decreasing prescription costs.
"For patients and insurers, all of this can only be good news," says IMS' Aitken.
Contributing Editor Martin Sipkoff is a long-time health care journalist.
Big name drugs going off patent
Some top-selling drugs recently have lost or soon will lose patent protection and face generic competition. Here is a list of the biggest sellers. (Note that litigation can mean some dates are estimates and can change.)
2008
Fosamax, osteoporosis
Imitrex, migraines
Protonix, severe heartburn
Risperdal, schizophrenia/bipolar disorder
2009
Prevacid, severe heartburn
Topamax, migraine prevention/epilepsy
Valtrex, herpes
2010
Cozaar/Hyzaar, high blood pressure
Flomax, overactive bladder
2011
Actos, diabetes
Aricept, Alzheimer's disease
Effexor XR, depression
Levaquin, bacterial infections
Lipitor, cholesterol
2012
Lexapro, depression
Plavix, blood thinner
Seroquel, schizophrenia/bipolar disorder
Source: Medco Health Solutions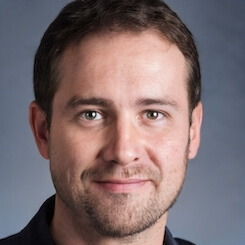 Paul Lendner ist ein praktizierender Experte im Bereich Gesundheit, Medizin und Fitness. Er schreibt bereits seit über 5 Jahren für das Managed Care Mag. Mit seinen Artikeln, die einen einzigartigen Expertenstatus nachweisen, liefert er unseren Lesern nicht nur Mehrwert, sondern auch Hilfestellung bei ihren Problemen.