Guideline writers are dialing back breast screening recommendations because of concerns about false positives and overdiagnosis. But advocates and some clinicians are pulling in the opposite direction—for more coverage, especially for 3D mammography.
Breast cancer screening used to be something that pretty much everyone could agree upon. Now it is one of the more confusing and contentious areas in health care, with myriad laws and guidelines leaving many women and their doctors bewildered. Meanwhile, insurers are scrambling to keep up with state regulations and taking heat for being stingy with their coverage.
Partly because the results from the underlying research are variable and open to several interpretations, different organizations have different recommendations on what age women should begin getting mammograms and how often they should get them. This much is settled: Conventional mammograms are now covered at no cost to the patient under the ACA. A few states are now requiring insurers to cover breast tomosynthesis—more commonly known as 3D mammography—but in most parts of the country, women have to pay for the newer 3D technology out of pocket.
The rules also differ when it comes to dense breast tissue, which makes it more difficult to detect possibly cancerous abnormalities with a mammogram. More than half of states require that women be notified if they have dense breast tissue, yet often women don't receive any guidance on what to do if they get that news. Just a handful of states require insurers to cover additional breast cancer screening for these women.
Mammography is one of those fault lines in health care that creates tension and bad feelings between health insurers and patients and their providers.
Women who have dense breasts benefit from 3D mammography because such tissue can obscure abnormalities on conventional mammograms, says Debra Monticciolo, MD, of the American College of Radiology.
"Insurers look at ways to save costs; we're looking at ways to save lives," says Debra Monticciolo, MD, a radiologist in Temple, Texas, who chairs the breast imaging commission of the American College of Radiology. Insurers often counter criticism like that by saying they are doing the right thing by following the evidence-based guidelines issued by the U.S. Preventive Services Task Force (USPSTF). Those guidelines don't recognize the benefits of 3D mammograms or additional screenings for dense breasts and, additionally, have bumped up the age at which routine breast cancer screening should begin from 40 to 50.
The National Cancer Institute agrees that regular mammograms can reduce breast cancer mortality but also warns about false positives and negatives and overdiagnosis and treatment of insignificant cancers. The untoward effects of mammography are expensive. A study published last year in Health Affairs estimated that breast cancer false positives cost the country about $2.8 billion annually and overdiagnosis another $1.2 billion. Those figures are based on extrapolation from a single health plan. Still, they are an indication that false positives and overdiagnosis are far from trivial problems.
Estimated benefits and harms of mammography screening for 10,000 women who undergo annual screening mammography over a 10-year perioda
Age
Number of breast cancer deaths averted with mammography screening over next 15 yearsb
Number (95% CI) with ≥1 false-positive result during the 10 yearsc
Number (95% CI) with ≥1 false positive resulting in a biopsy during the 10 yearsc
Number of breast cancers or DCIS diagnosed that would never become clinically important during the 10 years (overdiagnosis)d
40
1–16
6,130 (5,940–6,310)
700 (610–780)
?–104e
50
3–32
6,130 (5,800–6,470)
940 (740–1,150)
30–137
60
5–49
4,970 (4,780–5,150)
980 (840–1,130)
64–194
Source: Based on Breast Cancer Screening PDQ, Health Professional Version, National Cancer Institute. Accessed July 28, 2016
CI=confidence interval; DCIS=ductal carcinoma in situ.
aAdapted from Pace and Keating, JAMA, April 2, 2014
bNumber of deaths averted are from Welch and Passow, JAMA Internal Medicine, March 2014. The lower bound represents breast cancer mortality reduction if the breast cancer mortality relative risk were 0.95, and the upper bound represents the breast cancer mortality reduction if the relative risk were 0.64.
cFalse positive and biopsy estimates and 95% confidence intervals are 10-year cumulative risks reported in Hubbard RA et al., Annals of Internal Medicine, Oct. 18, 2011, and Braithwaite D et al., Journal of the National Cancer Institute, March 6, 2013.
dOverdiagnosed cases are calculated by Welch and Passow. The lower bound represents overdiagnosis based on results from the Malmö trial as reported in Zackrisson S et al., BMJ, March 25, 2006. The upper bound comes from Bleyer and Welch, New England Journal of Medicine, Nov. 22, 2012.
eThe lower-bound estimate for overdiagnosis reported by Welch and Passow came from the Malmö study. The study did not enroll women younger than 50 years.
One of the major controversies in breast screening involves the age at which women should start getting regular mammograms. The American College of Radiology recommends age 40. "The data show a significant drop in breast cancer deaths if you have a regular mammogram," Monticciolo says.
But the American College of Radiology's stance doesn't jibe with USPSTF guidelines that were adopted in 2015. Those guidelines recommend screening every two years for women between the ages of 50 and 74. Debate over best age to start mammograms began in 2009, when the USPSTF first recommended bumping up the age to 50. The guidelines leave it up to women between the ages of 40 and 49 to decide whether they should have biennial mammograms. The 2009 recommendations caused an uproar, so to prevent insurance companies from cutting back on covering mammogram screenings, Congress instructed insurers to stick to the task force's 2002 recommendations and continue covering annual mammograms starting at the age of 40.
The American Cancer Society (ACS) has staked out a middle ground in the mammography wars, although it is stepping away from its previous pro-screening position. In guidelines issued late last year, the cancer advocacy group advises that women with an average risk of breast cancer to begin annual screenings at age 45; the group had previously said screening should start at 40. The guidelines also abandoned the clinical breast exams, in which doctors or nurses feel for lumps. The guidelines say, though, that women between the ages of 40 and 45 should have the option of annual screenings if they choose. Women age 55 and over should have mammograms every two years, or annually if they prefer, says the ACS.
"Women should not face the barrier of lack of insurance coverage" when it comes to breast cancer screening, says Robert Smith, the ACS's vice president for cancer screening. Smith acknowledges though, that the lack of agreement among the groups putting out guidelines has muddied the situation: "One organization may see more benefit [of screening] than another. The downside of screening is there's no common metric to recall women" for additional screening if a mammogram triggers concern.
States, professional and advocacy organizations, and insurers are also at odds over the use of 3D mammography. A conventional mammogram involves X-rays of the breast from two different angles while the 3D version often involves about a dozen X-ray images. A radiologist can view each image individually or put them together to create a 3D image. The FDA approved the first 3D mammography imaging system in 2011.
A study published in JAMA two years ago found that adding 3D mammography led to finding more cancer and decreasing the recall rate. The detection rate for invasive cancers rose from 2.9 per 1,000 examinations to 4.1. At the same time, the number of women called back for additional screening was reduced by 16 per 1,000 when 3D mammography was used. "We're already seeing some very favorable data on 3D mammography," says Smith.
The USPSTF is less enthusiastic. On its website it says that there is "very little evidence available" for its effectiveness and therefore it cannot make a recommendation for or against its use.
Like most commercial insurers, Aetna doesn't cover 3D mammography, says spokesman Matthew Clyburn. The lack of information cited by the USPSTF and reports that 3D mammography exposes women to about twice as much radiation as a conventional mammogram are causes for concern. "Further study is needed to evaluate its effectiveness in clinical practice," he says. Monticciolo disagrees. While insurers claim the technology is still experimental, "I think we're well beyond the experimental stage," Monticciolo says. She estimates that about a third of medical facilities now offer 3D mammography, and its use will continue to spread: "This is the mammogram of the future."
Women who have dense breasts in particular benefit from 3D mammography, Monticciolo says, as dense breast tissue can obscure abnormalities on conventional mammograms.
3D mammograms are $50 to $100 more costly than a conventional mammogram. Most states don't require private insurers to cover the extra expense.
Despite the bump in price, Monticciolo believes that form of screening probably saves insurers money in the long run because cancers are caught when they are smaller and less expensive to treat.
States forge ahead
Despite task force guidelines and the stance of insurers, some states are forcing private insurance companies to cover the cost of 3D mammograms. Last June, Connecticut Gov. Dannel Malloy signed a law requiring private insurers to cover 3D mammograms if women opt for that type of screening. Similar laws have been passed in Illinois and Pennsylvania.
One catch with state insurance mandates: They don't apply to employers that self-insure. Mark Slitt, a spokesman for Cigna, noted that about 85% of his company's members are enrolled in self-insured employer plans.
Although many insurers in New Mexico cover 3D mammograms, underinsured women still have to pay for the service out of pocket, says Stephanie Fine, MD, of the University of New Mexico School of Medicine.
Insurance mandates are not the only way that state governments are getting involved. In New Mexico, for example, the state is helping to fund 3D mammogram screenings for low-income women. The University of New Mexico Hospital and the University of New Mexico Comprehensive Cancer Center announced in May that they are using a $250,000 state appropriation to provide free 3D mammograms. Stephanie Fine, MD, an assistant professor in the surgery department at the University of New Mexico School of Medicine, says many insurers in the state already cover 3D mammography, but underinsured women who are eligible to take part in the National Breast and Cervical Cancer Early Detection Program, which is designed to improve access to screening and diagnostic services, would have to pay out of pocket.
"Legislators were interested in the benefits such screening might have on our underserved population in a state with a higher poverty level and lower screening mammography rates than the national average," says Fine.
Dealing with dense breasts
There's also an active debate over the proper screening for women with dense breasts. Breast tissue is rated in four categories, from very dense to very fatty. Women whose breasts are dense have a lot of fibrous or glandular tissue and not much fat. Dense tissue appears white in a mammogram, and masses or tumors also appear white, making them hard to detect. Women with dense breasts have a slightly higher cancer risk. For most women, breasts become less dense with age. Dr. Elizabeth A. Morris, chief of the breast imaging service at Memorial Sloan Kettering Cancer Center in New York, says women with dense breasts have "kind of a double whammy" because they have an increased risk for developing breast cancer and mammograms are more likely to miss a cancer. Are You Dense, an education and lobbying group that receives some of its funding from imaging machine manufacturers and breast imaging centers, estimates that about 40% of women are classified as having dense breasts.
Nancy Cappello founded the group after her annual mammogram found no problems but a subsequent ultrasound, ordered after her gynecologist felt a lump in her right breast, revealed a 2.5-centimeter lesion, which turned out to be stage 3 breast cancer that had metastasized to 13 lymph nodes.
"I believe a mammogram should be the first line of defense, but it may not be the last if you have dense breasts," says Nancy Cappello, founder of the patient advocacy group Are You Dense.
Cappello was treated with radiation and chemotherapy and had a mastectomy and reconstructive surgery. The Woodbury, Conn., resident launched her crusade because "I want women to have the same information as their doctors" and to raise awareness about what she sees as the inadequacy of regular mammography for women with dense breasts. She and her husband were instrumental in getting Connecticut to pass the first law in the country that requires radiologists to notify women who have undergone a mammogram if they have dense breast tissue. Now, 28 states have such laws on the books, according to Cappello's group. Connecticut is also one of just four states that require insurers to pay for additional screening, such as an ultrasound or MRI, for women with dense breasts. "I believe a mammogram should be the first line of defense, but it may not be the last if you have dense breasts," says Cappello.
Monticciolo says an array of factors should be taken into account to assess the breast cancer risk of women who have dense breast tissue and to decide whether additional screening is necessary. This includes looking at their family history and whether they've had a biopsy before. "There's not one set of recommendations."
One alternative might be using a rapid MRI, which takes just three minutes to perform. A 2014 article in the Journal of Clinical Oncology details how it is just as effective in screening for breast cancer as a standard 21-minute MRI.
Morris, at Memorial Sloan Kettering, says the best imaging tests to detect breast cancer look at the vascular system because they will show abnormal blood flow to areas that are cancerous. MRIs can do that but the traditional MRI is expensive. She says the rapid version holds costs down and can be easier on patients because it's so quick. Memorial Sloan Kettering has recently started a trial to compare rapid MRIs to 3D mammograms. The hospital wants to be sure "it will pick up the cancers we think [it will]." Other hospitals have already begun using the fast MRIs.
It's too soon to have results from the hospital's study, but Morris says rapid MRIs are very easy to perform, and she believes they are very effective for high-risk patients.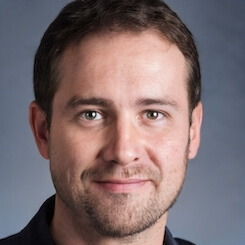 Paul Lendner ist ein praktizierender Experte im Bereich Gesundheit, Medizin und Fitness. Er schreibt bereits seit über 5 Jahren für das Managed Care Mag. Mit seinen Artikeln, die einen einzigartigen Expertenstatus nachweisen, liefert er unseren Lesern nicht nur Mehrwert, sondern auch Hilfestellung bei ihren Problemen.