Not long ago, managed care plans sought to reduce the rate of C-section births in the U.S. Now, C-sections are going up — and plans are going along.
If you wake up to ABC's Good Morning America, you may remember a recent story featuring UCLA urologist Jennifer Berman, MD, a frequent contributor on the "Healthy Woman" segment. This time, Berman herself was the subject.
"Dr. Jennifer Berman has a request that strikes at the heart of a controversy," Diane Sawyer explained as video footage showed Berman's five-month prenatal visit to her Ob/Gyn. "What she's about to ask for is an elective C-section. She wants to have her baby surgically, and she's doing it, she says, because of her first childbirth experience and because the problems she sees in her patients after they have vaginal births."
This is a story we're likely to encounter more often. Elective C-sections (also called C-section on demand) are, in part, behind the skyrocketing Cesarean-section birth rate in the United States. This comes after a decade of emphasis on suppressing unnecessary C-section births, a school of medical thinking that the managed care industry wholeheartedly supported.
According to "Births: Preliminary Data for 2001," by the Centers for Disease Control and Prevention, nearly a quarter of all births (24.4 percent) were delivered by C-section, up from 22.9 percent in 2000. After a steady decline in Cesarean deliveries from 1989 to 1996, there has been a 17-percent increase over five years.
Evolving standards of care have played a part. A decade ago, breech babies were delivered vaginally, but recent studies endorsed by the American College of Obstetricians and Gynecologists (ACOG) recommend that all breech babies now be delivered by C-section.
Elective inductions, which currently account for about 19 percent of births in the United States, also contribute to the higher rate.
The last dip in C-section rates occurred in the late 1980s and early 1990s, when vaginal birth after C-section (VBAC) was thought to be preferable to another C-section. But several years of data from VBAC trials of labor revealed substantially higher rates of fetal death due to uterine rupture. Administering oxytocin or prostaglandin gel to induce labor increased the risk even more. ACOG now discourages the use of prostaglandin gel, and Ob/Gyns have dusted off the venerable adage of "once a Cesarean, always a Cesarean."
An ACOG initiative to make sure that C-sections could be performed promptly on VBAC patients also contributed to substantially higher C-section rates. The so-called "immediate availability rule" meant that a surgeon and an anesthesiologist had to be in attendance whenever a woman was allowed a VBAC trial of labor. Many smaller hospitals couldn't afford this and got out of the VBAC business, opting instead for more predictable — and statistically safer — repeat C-sections.
"The net effect was to dramatically reduce the number of women who were undergoing VBAC trials of labor," says Charles Lockwood, MD, Anita O'Keefe Young Professor and chairman of the Department of Obstetrics and Gynecology at Yale University School of Medicine. "Without a doubt, that is the primary impetus for the resurgence of Cesarean sections."
Lockwood's explanation appears to be consistent with CDC data, which show that VBACs declined 20 percent from 2000 to 2001 and have fallen 72 percent since 1996.
Malpractice effects
But this retreat doesn't account for the simultaneous jump in primary C-sections, and Lockwood, the immediate past chairman of ACOG's committee on Ob/Gyn practice, allows that the growing malpractice crisis also played a role. C-sections have become the de facto standard of care for Ob/Gyns already hammered by wildly escalating malpractice premiums and by carriers who have pulled out of some markets altogether.
"I'm not convinced, but the perception is that doing a C-section will reduce your liability risk. It's true, nobody can argue that you should have done a C-section sooner if you did one from the get-go," says Bruce Flamm, MD, an Ob/Gyn at Kaiser Permanente in Riverside, Calif., and an early proponent of VBAC.
Like many, and probably most, Ob/Gyns, Flamm and Lockwood regard C-sections as major surgery with quantifiable risks and that they should be done only if medically indicated. At the same time, they acknowledge that patient choice may become the decisive factor. That scenario gained credibility in 2001 when then- ACOG president Benson Harer, MD, advocated on-demand Cesareans in his organization's newsletter.
Speaking for himself and not for ACOG, Harer argued that Cesarean delivery is less traumatic for baby and mother. This position had already been advanced by David Walters, MD, in his 1999 book, Just Take It Out: The Ethics and Economics of Cesarean Section and Hysterectomy.
"My belief is that Cesarean birth is fundamentally superior for mothers and babies," says Walters, an Ob/Gyn in Mount Vernon, Ill. "The maternal mortality rate in the United States would go down and so would long-term morbidity in terms of injury to the pelvic floor, specifically bladder prolapse, stressed urinary incontinence, fecal incontinence, and uterine prolapse — for all of which, vaginal birth is the number one risk factor."
Many Ob/Gyns and vaginal-birth supporters aren't persuaded that vaginal delivery causes pelvic floor dysfunction, but as C-sections become more routine, more women like Berman may decide to play it safe.
Flamm expects to see an all-time high rate of Cesarean sections in the United States for 2002. Lockwood can conceive of a 50-percent rate within 10 years, but believes that natural birth eventually will come back into favor. Walters predicts that all American births will be via C-section within 20 years, not necessarily because that's what women will demand, but because of the prohibitive malpractice liability associated with vaginal delivery.
"The Association of Trial Lawyers of America has put vaginal birth out of business, but nobody's actually reporting it yet," says Walters.
Managed care goes along
C-sections come with a higher price tag than vaginal births — about 50 percent higher, though the actual cost of a C-section varies by region and depends on whether complications are present — which raises questions about cost and resource consumption. But managed care plans — following their mantra of evidence-based practice — aren't digging in on this issue, where once they did. "Health plans have traditionally deferred to a physician's recommendation," says Mohit Ghose, speaking for the American Association of Health Plans. "That's where we have been and that's where we're going to continue to be."
Often, plans seeking guidance on controversial practices look toward National Committee for Quality Assurance standards. But while NCQA tracks C-section rates, it never has included a Cesarean-related performance measure in HEDIS.
"The problem with the C-section rate is there is no clear and convincing evidence that says that 24 percent is better than 30 percent is better than 20 percent," explains NCQA Executive Vice President Gregory Pawlson, MD, MPH. "The best experts in the field can't decide, and without that, you can report the rate, but you can't turn it into a measure of quality."
Consumers are forging ahead with their own ideas about quality.
"I don't think a doctor should tell us how to have a baby," said Berman at the end of her "Healthy Woman" segment on GMA. "We're able to choose whether we want laparoscopic surgery or open surgery, whether we want a boob job or a tummy tuck. Why can't we choose this?"
---
Our most popular topics on Managedcaremag.com
---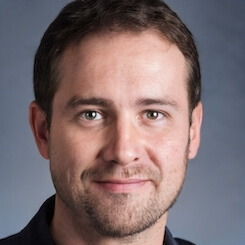 Paul Lendner ist ein praktizierender Experte im Bereich Gesundheit, Medizin und Fitness. Er schreibt bereits seit über 5 Jahren für das Managed Care Mag. Mit seinen Artikeln, die einen einzigartigen Expertenstatus nachweisen, liefert er unseren Lesern nicht nur Mehrwert, sondern auch Hilfestellung bei ihren Problemen.