With Congress debating renewal of the Mental Health Parity Act, it can be argued that Sept. 11 added urgency to expanding access to behavioral services.
As a nation, we are dealing with enormous emotional trauma from the events of Sept. 11, 2001, and anxiety over what might happen next. We are talking to each other about sleeplessness, fear, sadness, and depression. We are experiencing the impact of these conditions on our professional lives, our efficiency, and our productivity. Never have we had such an opportunity to understand the effect of mental stress and mental disorders on the workplace and the health of our country.
Studies of other disasters have found that the most vulnerable are those who are most directly affected — including firefighters, police, rescue workers, and medical professionals — but many others less directly touched by a tragedy also are vulnerable. Extraordinary news coverage brought the reality of the Sept. 11 attacks to every living room in the country. A recent study by the Pew Charitable Trust found that 71 percent of Americans said that they have felt depressed by the attacks. Nearly half had trouble concentrating; a third had trouble sleeping. Mental health professionals have warned that the scope and magnitude of the tragedy can be expected to generate unprecedented mental health consequences, distributed far more widely than in any disaster in American history. They also conclude that our mental health system does not have the necessary resources in place to meet the onslaught of psychiatric disorders anticipated.
Toll of mental illness
These predictions add to the conclusions reached previously by national and international experts. In 1999, Surgeon General David Satcher issued an arresting report about the incidence of mental illness, the heavy toll it takes, and the fact that it goes untreated. Satcher's office estimated that about 1 in 5 Americans "experiences a mental disorder" in the course of any year, and that in prosperous nations, mental illness is the second leading cause of disability and premature mortality, after only cardiovascular disease. This year's annual report of the World Health Organization focuses on mental disorders and urges governments to start addressing these problems, which affect some 450 million people. The report, completed before Sept. 11, warns that 1 of every 4 people worldwide will be affected by mental or neurological disorders at some time, but nearly two thirds of people with a known mental disorder never seek professional help.
After the terrorist attacks, community organizations began to offer individual counseling, support groups, and other resources to help people deal with the aftermath. Employers established hot lines and held group sessions; in addition, many companies are encouraging use of employee assistance programs, which offer free confidential, short-term counseling and referrals to workers. It is, however, the accessibility of longer-term therapy for more serious or persistent cases of depression and other mental health conditions that has generated concern. Should the need for such services materialize, it is certain to strain a system that over the past 10 years has been arranged to control access to providers, discourage long-term psychotherapy, and shift more costs for therapy back to members.
Health insurers' unwillingness to pay for mental health care is not news. Five days before the terrorist attacks, Margaret O'Kane, president of the National Committee for Quality Assurance, singled out access to outpatient mental health services in NCQA's annual "State of Managed Care" report, calling it a weak link in the health care system and a "challenge" for the HMO industry.
Rise of managed behavioral health care
Managed care for behavioral health was developed in response to soaring costs for mental health benefits, which a decade ago consumed as much as 12 percent of some employers' health care budgets. Managed behavioral health has since grown into a $4 billion industry, and of the estimated 250 million Americans with health insurance, 158 million are covered by some form of managed mental health program.
The model is not new. For fixed fees, managed behavioral health organizations (MBHOs) contract with insurers and large employers, using their own clinical guidelines and networks of hospitals and therapists to control the kind and amount of care patients receive.
These cost controls and methods of providing oversight have spawned numerous complaints and even allegations of abusive business practices. Lawsuits against MBHOs have alleged that they unlawfully make profits by imposing cost-based restrictive criteria to limit approvals of coverage, providing financial incentives to physicians not to recommend covered services, pressuring reviewers to deny claims, instituting unreasonable approval and appeal requirements to prevent, discourage, and delay policyholders from receiving their coverage rights under the terms of their policies, and arranging to profit directly from undertreatment by assuming the role of an insurance company, not merely a claims processor.
Recently, the Medical Society of New Jersey charged that one specialty managed care organization employed "abusive practices" in its provision of mental health services, and asked the state to investigate the company. Charges against it include that the company misrepresents the services it provides, in addition to the familiar litany of complaints against managed care — administrative hassles, slow or inadequate reimbursement, and fragmented care for patients. The American Medical Association added its support, expressing its concern about "business practices that operate as barriers to needed care for people with mental health problems," adding that "these problems are not isolated to New Jersey."
Another part of the problem is that mental health coverage is not as expansive as insurance coverage of other conditions. Typically, companies that purchase mental health benefits cover only a limited number of sessions with therapists, or make the copayments much higher than for other physician visits. These policies, intended to control costs, routinely restrict access to mental health services by requiring referrals, limiting access to practitioners, and capping the number of therapy sessions they will cover and how much they pay for each. State and federal legislation, typically parity laws and mandatory coverage laws, have failed to deliver open access to mental health care.
Current proposals face opposition
The Mental Health Parity Act expired Sept. 30, 2001, and current attempts in Congress to reauthorize it face stiff opposition from the business community, which is concerned about the effects on health care costs. The 1996 law barred companies from imposing yearly or lifetime spending limits on mental health coverage different from those for physical health, but its failure to address limitations on office visits and hospital days prevents some from receiving the level of service they and their advocates often consider appropriate.
The Senate proposal would expand the definition of what conditions must be covered and would keep insurers from imposing greater limits on inpatient and outpatient visits for mental health care than those established for physical treatment; it also would require identical copayments and deductibles for mental and physical health services.
Nobody believes that expanding mental health services will be easy. Watson Wyatt, the benefits consultant, expects that the events of Sept. 11 will add 1 to 1.5 percent to health care expenses in the Northeastern U.S., due in part to increased referrals to mental health professionals, and because medical costs are significantly higher for people with depression than for those without. Asking purchasers to bear more expense may heighten their opposition, though most seem resigned that some sort of legislation is likely to pass.
While the parity act speaks to the long-term psychological needs arising from the Sept. 11 attacks, unrelated legislation that passed the Senate Health, Education, Labor, and Pensions Committee Oct. 16 should help the short-term need for services. The measure would authorize funding, perhaps as much as $400 million, for services to help those suffering from trauma specifically associated with the events of Sept. 11. One of the bill's sponsors, Tennessee Republican Bill Frist, says the legislation also would improve training for mental health professionals, and integrate behavioral health services in response to the attacks.
Our common experience of Sept. 11 and its aftermath makes this an auspicious time for seeking ways to meet the country's mental health needs. Many believe that the apparent path to ensuring access to care in a system increasingly dominated by managed care is through legislation, but our experience has shown that legislation does not provide a complete solution.
At the same time, employers are experimenting with alternative methods of providing health benefits to employees — such as defined contribution — raising concerns that mental health benefits again will be left out. An effective response must be far-reaching and designed for the long-term. Another coalition must be developed from government, employers, insurers, managed care organizations, community resources, and patients.
No single component is to blame for current needs not being met, and no single entity can improve the system. Each has an important responsibility and role in developing a system that ensures access and provides care for both short-term mild symptoms and serious illness. The immediate responses to the trauma of the attacks came from extraordinary cooperation of community, government, and business groups. It may take the same community solidarity to create an effective system to meet the country's mental health needs.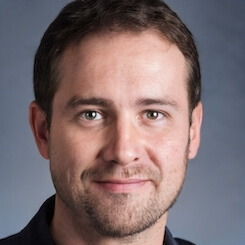 Paul Lendner ist ein praktizierender Experte im Bereich Gesundheit, Medizin und Fitness. Er schreibt bereits seit über 5 Jahren für das Managed Care Mag. Mit seinen Artikeln, die einen einzigartigen Expertenstatus nachweisen, liefert er unseren Lesern nicht nur Mehrwert, sondern auch Hilfestellung bei ihren Problemen.