The U.S. Preventive Services Task Force renders a Grade A recommendation, but there are some questions on how to proceed
The U.S. Preventive Services Task Force played against type at the end of April and still garnered attention. Instead of saying "fewer" — as in fewer mammographies, fewer PSA tests (just two from a growing list) — the task force called for more screening for HIV. Nearly universal screening, in fact. In doing so, it echoes something that the Centers for Disease Control & Prevention had been saying since 2006.
Preventive benefit
"The recommendations are not exactly the same," says Virginia Moyer, MD, USPSTF chairwoman. "They're never going to be exactly the same. But they're essentially the same." (For example, one slight difference: the CDC wants screening for patients from 13 to 64; the task force's range is 15 to 65.)
"If everybody's being screened, then you're not being screened because you somehow might be — quote — a bad person," says Virginia Moyer, MD, the chairwoman of the U.S. Preventive Services Task Force.
Don Liss, MD, the vice president for medical and quality management at Independence Blue Cross, says that he's glad and a bit surprised. "This is a reasonably bold step."
Robert McDonough, MD, the head of clinical policy, research, and development at Aetna, says that health plans should be able to implement the recommendation fairly easily since it "doesn't require anybody to have any particular diagnosis or risk factor, so it's removed that particular complication."
Moyer agrees. "You're being screened because people get exposed without even knowing it." It does, however, extend screening to "younger adolescents and older adults who are at increased risk."
"Because of the way that health care reform laws are established," Liss says, "this is considered a preventive benefit, which has no out-of-pocket exposure for the patient, so it's got to be covered 100 percent in most circumstances by health plans. That may be the most profound impact of the recommendation in terms of the health insurance aspect." The Accountable Care Act (ACA) states that preventive services given a grade A recommendation by the task force must be covered in this manner.
There's a lack of specificity regarding how often the HIV screening test should be given to people who are not at risk, says Don Liss, MD, the vice president for medical and quality management at Independence Blue Cross.
By 2014, says Liss, all plans will have to be compliant. Screenings involve administering a fairly inexpensive blood test — Medicare pays $12 for it.
"It would be part of your regular checkup," says Moyer. "Whether it needs to be annual, we didn't say; we simply don't have the answer to that question. But somebody at higher risk would certainly be screened more frequently than someone who's at low risk."
This lack of specificity could be a problem, says Liss. "It isn't entirely clear, and the task force doesn't specify, what the interval of testing should be."
The recommendation says that "One reasonable approach would be a one-time screening of adolescent and adult patients to identify persons who are already HIV-positive, with repeated screening of those who are known to be at risk for HIV infection…. Routine rescreening may not be necessary for individuals who have not been at increased risk since they were found to be HIV-negative."
Complicated
Conceivably, someone could be screened at age 15 and not have to be screened again, says Liss. "That makes it even more complicated for the clinician. It's not like a vaccine that, perhaps, you get once and you're done, or even a hemoglobin HbA1c test in a diabetic, where you know it's twice a year, every year. So it creates confusion. For example, if somebody saw a doc 10 years ago and had it, do you know that they had it? Do you accept that as reported by the patient?
"There are clearly lots of places where people get HIV screening other than their primary care doc's office. Certainly, physicians have universally screened pregnant women for years now. It's a little bit more complicated than some of the standard preventive services that physicians are used to managing out of their family practice or even their pediatrics or internal medicine practice."
McDonough says that "Our policy at Aetna going back as far as 2001 is to just simply cover routine HIV testing. Even before the changes and [the task force's] recommendations in 2005 to recommend testing based on risk factors, there wasn't any easy way to code it or ask a patient whether he either had been exposed to HIV or was at risk for infection."
As a result, "We did not limit coverage of HIV testing only to persons with any specific reported risk factors. So it hasn't really changed the way that we've been covering this HIV testing."
The insurer covered the test, but now there is pressure to make sure the test is performed as often as necessary.
Clinician executives at health insurance plans can help by creating systems that reinforce the recommendation, says Moyer. "When you're a solo doc working in a rural area with no particular support, you've got to remember this stuff yourself. If you're working in a big system, the system can help you. The system, for example, can determine if the patient hasn't been screened within a specified length of time."
Checklist
Doctors don't like being overwhelmed with reminders, but there are other approaches that should be explored. It took about 20 years from the first credible evidence of the benefit of using beta blockers after a first heart attack to the time when 95 percent of such patients were reliably prescribed a beta blocker. That still bothers many in health care.
"When I do a well-child visit, the visit is set up in checklist format," says Moyer, a pediatrician, "so that we remember to do all of the things that are routine. It just would go on the checklist. This is an opportunity for simple system changes that make the right thing to do an easy thing to do."
Health care has learned from the beta blocker debacle, Liss insists. "There have been major, major, major advances in the way everyone gets information." The amount of time from the discovery of breakthrough technology to its use in clinical practice has shortened, he says.
"Health plans will include HIV information in the same guidelines that we put out for all preventive services," says Liss. "If the U.S. Preventive Services Task Force recommends it, we recommend it to our provider network."
Still, the health insurer can do only so much: Physician buy-in is crucial. "We allow the physician to use his own discretion in terms of the interval of frequency," says McDonough. "We don't have any edits in the claims system to limit the frequency of retesting."
Liss says that "We hope that physicians are getting such information from the professional societies, from the periodicals that they read, and other sources."
Infected, but unaware
About 1.2 million people in the United States currently have HIV, with 50,000 additional cases annually. Nearly 600,000 people have died of AIDS since the first reported incidents in 1981. It's estimated that between 20 and 25 percent of people with HIV are unaware that they have it.
One main driver of the update is recognition that introduction of antiretroviral therapy before symptoms emerge (when CD4 counts are between 0.200 and 0.500 x 109 cells/L) greatly reduces the progression to AIDS as well as mortality rates.
"New information became available about the effectiveness of treatment," says Moyer, "particularly the effectiveness of treatment in people who are less likely to know that they have it."
In addition, the tests for HIV are now highly accurate, limiting the psychological harm from a false-positive finding. The new guidelines more fully reflect "advances in HIV management, congruent with treatment guidelines that were moving toward earlier antiretroviral initiation," according to an editorial by Moupali Das, MD, MPH, and Paul Volberdling, MD, published online April 30 in the Annals of Internal Medicine (http://tinyurl.com/screening-editorial). The editorial discusses the recommendation by Moyer on behalf of the USPSTF: http://tinyurl.com/HIV-study-screening.
The recommendation states that now "false-positive test results are rare; reported rates of such results with conventional testing are 1 in 250,000 tests in low-prevalence populations. Evidence about potential consequences of receiving a false-positive HIV test result (for example, anxiety, psychological distress, or labeling) is limited and largely anecdotal."
Moyer says that while the recommendation is clear, there's room for flexibility. "There's no bright line underneath anyone's birthday," but the guideline has to state some age range. "That doesn't mean close your eyes when a 14-year-old comes in and close your eyes when a 66-year-old comes in. What it means is it should be routine between 15 and 65."
The USPSTF previously recommended risk-based screening focusing on certain populations, notably men who have sex with men, users of illicit injectable drugs, and all pregnant women. This all reflects "a movement from risk-based to population testing that had begun with a similar Institute of Medicine report recommendation in 1998 that was later endorsed by the American College of Obstetrics and Gynecology," according to Das and Volberdling.
Moyer emphasizes that the screening be done with the patient's knowledge and consent. "We always discuss things with our patients."
It helps, too, that treatment has advanced over the years. "There's less of an attitude that the diagnosis of HIV infection is a death sentence," McDonough says. "There's more of an attitude that HIV infection can be managed over time. It's more along the lines of other conditions you can think of like diabetes or hypertension or COPD — conditions that you manage as opposed to illnesses that are invariably terminal. Those changes in attitudes have also increased acceptance of the idea of screening asymptomatic people to detect the disease earlier on."
Moyer says, "If you go back to the early days of AIDS, when treatment was 30 or 40 pills a day taken on different schedules, that was just impossible. You really couldn't expect that to work. We've simplified it so that now some people can take medications only one time a day. That's doable."
Increasing consensus
Das and Volberdling ended their Annals editorial on a hopeful note. "Informing all infected persons of their status may well reduce ongoing transmission-risk behavior in and of itself, and if antiretroviral therapy is also accepted and successful, further spread will be substantially reduced and perhaps even eliminated. Now, with an increasing consensus on population-wide screening, a growing belief in universal treatment, and the goal of near universal access to medical care under the Affordable Care Act, we may have ultimately awakened from the nightmare of the HIV/AIDS epidemic."
---
Our most popular topics on Managedcaremag.com
---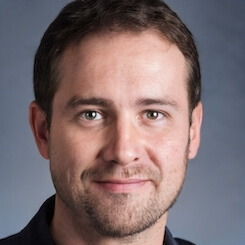 Paul Lendner ist ein praktizierender Experte im Bereich Gesundheit, Medizin und Fitness. Er schreibt bereits seit über 5 Jahren für das Managed Care Mag. Mit seinen Artikeln, die einen einzigartigen Expertenstatus nachweisen, liefert er unseren Lesern nicht nur Mehrwert, sondern auch Hilfestellung bei ihren Problemen.