This key clinician executive has a lot of responsibility as CMS gets set to distribute 2015's bonus payments
The difference one star can make in the Five Star Quality Rating System for Medicare Advantage Plans could come to millions of dollars in bonuses for a health plan and assure a robust presence in the market. Quality matters more than ever, and that means clinician executives at health plans will really feel the pressure to hit benchmarks.
Today a medical director at a Medicare Advantage (MA) plan must wear many hats and serve many masters. Compared with even 10 years ago, he or she has a greater external focus and a widely expanded range of responsibilities. These include involvement with such strategic issues as organizational planning and developing and maintaining working relationships with the corporation's top management, the Centers for Medicare & Medicaid Services (CMS), the clinical staffs, and members. An effective medical director will be a leader with the skills to influence others to abide by the rules and yet achieve success.
The program has five broad categories – outcomes, intermediate outcomes, patient experience, access, and process. Says CMS: "For 2014, outcome and intermediate outcome measures continue to be weighted three times as much as process measures, and patient experiences and access measures are weighted 1.5 times as much as process measures." That shapes the medical director's current efforts regarding star quality ratings improvement.
Overall rating distribution for MA-PD contracts, 2012–2014
About 38% of Medicare Advantage plans that include prescription drug coverage earned four stars or higher for this year's rating, according to the Centers for Medicare & Medicaid Services. Weighted by enrollment, these contracts (an insurer can have more than one MA contract) serve about 52% of MA enrollees. "This is a nearly 14 percentage-point increase from 38% of enrollees in contracts with four or more stars last year," CMS says in a fact sheet. Information on the stars program can be found at http://tinyurl.com/MA-facts.
Rating distribution, weighted by enrollment, 2012–2014
Source: Centers for Medicare & Medicaid Services
Money matters, as anyone knows who's been watching how hospital readmission rates have gone down since CMS began imposing penalties last year.
The star system for MA plans is "the same idea," says Paul Cotton, director of federal affairs at the National Committee for Quality Assurance. "You want to be paying for performance and good outcomes, like making sure that people don't go back into the hospital," says Cotton. "We call it the value agenda."
CMS uses a complicated formula to dole out bonus payments to Medicare Advantage plans. For instance, of the $1.3 billion the agency allotted in 2012, UnitedHealthcare got $547 million, and Kaiser Permanente received $380 million. They were both five-star plans that year, so why the $167 million difference? Because many factors – some of which can keep accountants awake at night – go into the bonus payments other than the number of stars a plan receives. For example, the number of enrollees will influence bonus payments.
The ACA requires that quality bonus payments be calculated as a share of the MA benchmarks – the maximum amount Medicare will pay the plans to provide Part A and B benefits in the county – which vary by county, according to CMS. So the size of the bonuses will vary by county.
(To find out more about how bonuses are calculated, go to http://tinyurl.com/CMS-bonus-info. The relevant section is on pages 9–14.)
High stakes
A draft of a not-yet-published study that Cotton cowrote points out that the stakes are high for all MA plans: "Medicare is flagging 'poor performing' plans that have less than three stars on the Medicare.gov plan finder [and] advising beneficiaries not to enroll and requiring those who wish to enroll to contact the plans directly. Medicare has used demonstration authority to provide smaller bonuses to 3.0–3.5 star plans (which have the most MA beneficiaries) through 2014. Medicare officials said they did this to test 'whether providing scaled bonuses will lead to more rapid and larger year-to-year quality improvements in Medicare Advantage program quality scores.' "
Medical directors overseeing quality assurance will be most involved, says Jaan Sidorov, MD, a consultant and former medical director who is a member of Managed Care's Editorial Advisory Board.
"My advice to non-QA expert medical directors is to stay out of the way," says Sidorov, whose specialty when he was a medical director was care management. "We all share basic skills, but QA is one of those career focus trajectories that not all participate in. It's hard to overestimate the luster of the money from increased payments and the threat of being put on the MA naughty list, let alone having your competition outpace you."
While meeting this broad range of standards and criteria is not easy, most agree that the star ratings are a good thing. CMS reports that MA quality continues to improve, and more than one third of MA contracts will receive four or more stars, an increase from 28% in 2013.
"The star measures have made the Medicare Advantage program stronger," says Peggy Haines, RN, vice president for quality management at Health Net. The company already had a quality improvement program, which included a process for appeals and grievances, in place before there were stars. "Now, though, in addition to diabetes, congestive heart failure, chronic obstructive pulmonary disease, and asthma for some members, we focus on all of the majors required by Medicare."
The stars program is further evidence (if any were needed) that insurers need to think about their customers' customers – patients. A white paper by the law firm Peppers & Rogers says, "An overall rating is the sum of many factors, largely driven by that member's experience with the health plan across multiple interventions."
Raises all boats
Sidorov agrees, but he's not sure how many health insurers do. "A medical director like me in the care and case management space believes that taking good care of patients raises all boats, including stars. That's not the short-term perspective of many health plans, however, who are coming at this with a far more targeted quality assurance approach."
Cotton's study states, "Anecdotally, we are seeing that several plans that before paid minimal attention to their five-star scores are now aggressively working to improve. There has been great interest in several conferences and presentations on how to improve MA star ratings. Also, adding stick to carrot, Medicare is actively discouraging enrollment in poor-performing plans and authorized to exclude them from the program."
Plan medical directors are key stakeholders in the quality improvement process. They participate in teams made up of representatives of clinical, business, customer service, and other staff members "to impact and measure results," explains Jill Sumfest, MD, market vice president and medical director at Humana South Florida Senior Products.
"It takes a lot to move the needle," says Jill Sumfest, MD, market vice president and medical director at Humana South Florida Senior Products. "And it takes not being satisfied with the status quo…. We work with our physicians to close gaps in care."
Each star has many components and the weighting means that "not every star measurement requires the same amount of intensity," says Joseph V. Agostini, MD, chief medical officer for provider collaboration and large groups at Aetna Medicare. "For example, ordering a screening test is a one-time event. The patient makes an appointment and gets it done. By contrast, ensuring that a patient takes medication every day requires a much different effort."
"To deal with these challenges," he adds, "we work with the provider and can offer the services of our multidisciplinary outreach teams. For the prescription issues, clinicians on the teams contact and work with the member to promote ongoing medication adherence."
Sumfest says that "It takes a lot to move the needle. And it takes not being satisfied with the status quo."
All of the plans work with physicians to teach them to look at their patients' prescriptions. Take the prescribing of high-risk medications, which is specifically a stars measure. "The rating system doesn't take into consideration the fact that a frail 80-year-old reacts differently from a relatively healthy 60-year-old," says Cynthia R. Griffin, PharmD, senior director for pharmacy government programs and Medicare stars at Florida Blue. "He or she may have started taking a high-risk medication when they were much younger and may have been taking it many years with no adverse effects. As a result, they are often resistant to change. It is contingent upon the provider to help the patient understand the need to change and prescribe a safer alternative."
"Things that help a plan perform well include a tight plan model with employed physicians and all of the services the patient needs in a convenient location," says Cynthia R. Griffin, PharmD, a manager at Florida Blue.
Or, to take another stars measure, if a patient with osteoporosis has a fracture and is prescribed a drug with numerous side effects, the patient may stop taking it because he or she can't tolerate it, says Griffin. The stars measure counts the number of people with an osteoporosis fracture who are prescribed the drug but "doesn't take into account that it may be causing problems for the patient. We must continue to work with the provider and the patient to find another drug – one he or she will tolerate –and help to promote adherence and lead to an improved outcome."
Agostini says that "Another challenge is to get doctors to prescribe fewer higher-risk drugs. For example, amitriptyline is sometimes overprescribed to older adults. If a physician is overprescribing, it becomes a prescription-quality issue. We work with the physician to identify solutions, such as to suggest that an alert about the drug be placed in his or her electronic medical system."
Beyond core measures
The stars system enables Medicare Advantage plans to institute other quality initiatives by reaching beyond the rating system's core measures to embrace innovation. The star ratings recognize and can provide incentives to innovation by using optional measures that award extra credit to the innovators.
The medical director often works directly with physicians and physician groups to ensure that they follow the rules. Representatives of the health plan can call a patient and send letters, but if the doctor or the doctor's office contacts the patient, there is more likelihood that the request will be honored because it is the doctor with whom the patient has a relationship.
"Things that help a plan perform well include having a tightly integrated model with employed or highly engaged physicians and all of the services the patient needs in a convenient centralized location," says Griffin, at Florida Blue. "When the patient visits a provider and finds he or she must go to several different places for tests and screenings, this decreases the likelihood of completion particularly when there are transportation challenges. Repeated outreach and attempts to get them to close a care gap could lead to an unhappy patient. The overall experience is reflected in the member satisfaction survey."
'A relentless focus'
"We work with physician practice groups," says Agostini, from Aetna. "It may be in person, by phone, or by webinar. We meet with the larger groups regularly, usually quarterly, to share data and to discuss problems.
"We work with the provider and can offer the services of our multidisciplinary outreach teams," says Joseph V. Agostini, MD, chief medical officer for product collaboration and large groups at Aetna Medicare. This, for instance, can promote medication adherence.
"The educational component is a key factor in my role as medical director," he continues. "Some groups may not be very familiar with the star ratings. We have a relentless focus on improving our core clinical and quality programs."
Sidorov adds, "Health plans correctly surmise that they need to bring their docs on board to help with stars. One approach is pay for performance."
Health Net has assigned a medical officer to its two contracted Medicare groups. That physician meets with each group regularly, up to four times a year.
"We provide reports that show gaps in patient records and have clinical gap warnings on electronic medical records that the physicians get," says Haines, VP for quality management. "This way we can show a doctor that he or she has a patient who hasn't gotten a mammogram in the specified time.
"In addition to reaching out to providers and patients, we concentrate on improving our data capture," Haines adds.
Sumfest says, "To improve member satisfaction responses on CAHPS [Consumer Assessment of Healthcare Providers and Systems] surveys, we started a campaign with voice-activated telephone calls. Patients can respond to prompts, which enable us to work with them further. Once a patient agrees to speak with us and we learn of his or her experience at a physician's office, we share the member comments in aggregate with the physician."
Medicare is the starting point, Agostini notes. Aetna also reaches out to non-Medicare patients with educational messages and materials to alert them to opportunities to improve their health or to get screenings.
Those with the most stars do best. As the clock winds down – and CMS announces the bonus payments in 2015 for Medicare Advantage plans that achieve at least four stars – the role of the medical director as chief cheerleader and motivator will continue to evolve.
Working with physicians
In 2010, a Humana Medicare Advantage HMO contract that included Florida, Mississippi, Oregon, and North Carolina got only 3.5 stars. The company had work to do.
"We realized we had to get the physicians on board," says Jill Sumfest, MD, market vice president and medical director for Humana South Florida Senior Products.
Humana began to provide monthly reports for patients who had gaps in care – for example, for those who were missing tests. "We continued this effort to help the physician's office and it worked. Two years later, the plan was at 4.5 stars. The plan did this by focusing on achieving one of Humana's highest performance scores in HEDIS, improving patient safety measures such as medication adherence.
"It is truly a partnership," says Sumfest.
Nan Myers writes frequently about health care.
---
Our most popular topics on Managedcaremag.com
---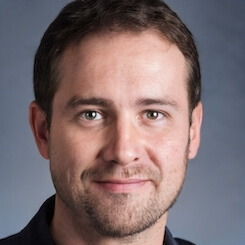 Paul Lendner ist ein praktizierender Experte im Bereich Gesundheit, Medizin und Fitness. Er schreibt bereits seit über 5 Jahren für das Managed Care Mag. Mit seinen Artikeln, die einen einzigartigen Expertenstatus nachweisen, liefert er unseren Lesern nicht nur Mehrwert, sondern auch Hilfestellung bei ihren Problemen.