Unhealthy consumers are adopting digital health technology faster than healthy people, according to research conducted by Rock Health, a venture fund that aims to connect health care technology and entrepreneurs. Digital health adoption closely mirrors general technology adoption, and although penetration is still low, the expectation is that its use will rise. Attitudes toward health care, such as self-management and willingness to pay, as well as one's comfort level with technology, tend to drive uptake—and these factors generally align with age and income. So far, Rock Health finds, nearly half of Americans have used only one or none of the digital health technologies shown in the figure below.
A critical factor in digital health technology adoption is that, historically, consumers have been removed from health care decision making, says Rock Health. That may begin to change as digital healthcare companies strive to make consumers more attuned to their health conditions.
Meanwhile, Biogen has gone on record declaring that wearable devices are going to transform clinical trials. The company points to multiple sclerosis trials in which one of the endpoints is a timed 25-foot walk test and says that a wearable could better monitor patient activity. Biogen will conduct research aimed at creating new wearable and even ingestible devices. Biogen has already found that FitBit increased the level of physical activity among multiple sclerosis patients who wore the device for three weeks.
Digital health technology penetration
Percentage of consumers who have used these products or services
Source: Rock Health, "Digital Health Consumer Adoption: 2015," October 2015.
Precision medicine advances
New computer programs can accurately predict how a person responds to cancer therapies based on their genetic makeup. Under President Obama's Precision Medicine Initiative, which advocates a research approach focusing on treating patients based on their genetic makeup, University of Florida Health researchers have launched a clinical trial that tests a new method of translating thousands of gene mutations into treatment options for patients. The approach involves computer simulation modeling that takes into account the genetic makeup of a patient's cancer and also examines the genes that may influence a patient's response.
FDA, CMS move on UDIs
The FDA is establishing a system to identify medical devices through their distribution and use. When fully implemented over several years, the labels of most devices will include a unique device identifier (UDI) in human- and machine-­readable forms. Device labelers must also submit specific information about each device to FDA's Global Unique Device Identification Database.
CMS has published a final rule that specifies requirements for eligible providers and hospitals to qualify for Electronic Health Record incentive payments. UDIs and an implantable device list will have to be included in the Common Clinical Data Set, part of a patient's summary-of-care documentation and The addition is expected to result in improved exchange and recording of, and access to, a patient's health record. Regulations are scheduled to go into effect in early 2016.
CMS's move is a major win for proponents of careful tracking of individual implants and other devices. UDI codes not only identify individual devices, they also contain a lot of related information, such as a device's expiration date and, in some cases, its lot number (used to identify devices in the case of a recall).
Drug-coated balloon studies
Medtronic's drug-coated balloon showed durable benefit over percutaneous transluminal angioplasty in symptomatic femoropopliteal peripheral artery disease in two-year results from the IN.PACT SFA trial. In 331 patients randomized 2:1 to the IN.PACT Admiral stent or angioplasty, rates of freedom from clinically driven revascularization or restenosis of the same vessel were 78.9% with the stent versus 50.1% with angioplasty (P<.001). Results were presented in October at the Transcatheter Cardiovascular Therapeutics conference in San Francisco, where C.R. Bard's Lutonix drug-coated balloon also made news. In 170 patients enrolled in the LEVANT 2 trial, the Bard device achieved a freedom from target lesion revascularization rate of 94.3% in femoropopliteal arteries at one year. Bard's data showed some signs of restenosis between the one- and two-year follow-ups.
Selected FDA medical device approvals, Sept. 3–Oct. 31, 2015
Date
Manufacturer
Device name and use
Of interest
Sept. 29
EarLens
Contact Hearing Device (laser-based amplification device for people with hearing loss)
Consists of a tympanic membrane transducer (TMT), placed surgically in the ear, and an external, behind-the-ear audio processor. Sounds received by the processor are converted to light. Light pulses are sent to the TMT and converted to electronic signals that transmit sound vibrations to the eardrum, thus amplifying sounds over a broad spectrum of frequencies. Tested in 48 patients who had an average 33% improvement in word recognition over 30 days. Several subjects experienced ear canal abrasions but no serious device-related adverse events occurred.
Oct. 5
NovoCure
Optune (non­invasive device to augment treatment of glioblastoma multiforme [GBM])
Approved in combination with temozolomide (TMZ) for treatment of newly diagnosed GBM in adults age ≥22. Device creates electric fields within tumor cells to stop them from dividing, causing cell death. In a trial involving 695 patients, median OS was 20.5 months in patients given Optune and TMZ, vs. 15.6 months for patients who took TMZ alone (P=.004).
Oct. 5
Boston Scientific
Synergy (bio­absorbable polymer drug-eluting stent [BP-DES])
First BP-DES for treatment of CAD. Body absorbs drug coating and polymer after drug elution is complete at 3 months. Over 4 years, EVOLVE II data showed 0% stent thrombosis and a 1.1% TLR rate. (See the November 2015 

Managed Care

 "Tomorrow's Medicine.")
Oct. 12
Interlesens
Zensor (wearable device for monitor­ing vital signs)
Collects data on respiration rate, three-lead ECG, heart rate, and motion. Data are sent to a physician or clinic via wireless connection or downloaded directly from the device.
Oct. 19
SonaCare Medical
Sonablate 450 (for ablation of prostate tissue)
High-intensity ultrasound device enables noninvasive treatment of prostate-confined cancer and BPH. Selectively targets and treats diseased tissue, leaving healthy tissue unharmed. First ablation device to receive de novo clearance.
BPH=benign prostatic hyperplasia, CAD=coronary artery disease, ECG=electrocardiogram, OS=overall survival, TLR=target lesion revascularization.
Sources: FDA, Fierce Medical Devices, manufacturers' news releases, and Mobile Health News.
If you really want to know…
23andMe has launched a new consumer genetic test service that will show whether an individual carries genes associated with 36 different disorders, ranging from cystic fibrosis to hereditary hearing loss. The service will also contain info about carrier status or whether people have genetic mutations that could lead to disease in their children. The kit will cost $199. In 2013, the FDA ordered the company to stop selling its Personal Genome Service because it had not approved the tests it offered. That service, launched in 2007, analyzed a broad menu of genetic links to disease, including a predisposition to breast and ovarian cancer.
23andMe is still working with the FDA for approval of those tests, as well as analyses that can predict a person's response to specific drugs.
Tests for inherited genetic risks of breast cancer, and drug response, are already available in the United Kingdom, Canada, and Sweden.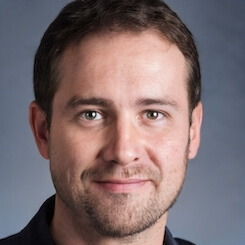 Paul Lendner ist ein praktizierender Experte im Bereich Gesundheit, Medizin und Fitness. Er schreibt bereits seit über 5 Jahren für das Managed Care Mag. Mit seinen Artikeln, die einen einzigartigen Expertenstatus nachweisen, liefert er unseren Lesern nicht nur Mehrwert, sondern auch Hilfestellung bei ihren Problemen.