Before deciding last month to create a physician union, the AMA's policy-making House of Delegates no doubt got a motivating shove from events in Texas just days earlier. There, physicians may have gained some bargaining clout that federal antitrust laws deny them when Gov. George W. Bush signed Senate Bill 1468, which had passed both houses overwhelmingly.
Under federal law, physicians may not bargain collectively. But the Texas law allows self-employed physicians to negotiate collectively with health plans under the supervision of the state attorney general. The law relies on the "state-action" doctrine, which holds that federal law does not apply to state-approved conduct.
In contrast to collective bargaining procedures set forth by the National Labor Relations Act (NLRA), the Texas statute says negotiations between physicians and health plans are voluntary and nonbinding — in theory, health plans could turn physician bargaining units away, though many HMOs publicly concede that they would be hard-pressed to thumb their noses at key physician groups. The state law also explicitly bans physician strikes, boycotts, or slowdowns — a promise AMA delegates also made when taking their vote.
The new law was modeled on a 1995 Washington state law. But that law says reimbursement is nonnegotiable, making Texas the first state to allow doctors to negotiate fees jointly.
Antitrust concerns
The Texas Medical Association, the driving force behind the law, celebrates it as a significant step toward preserving the patient-physician relationship. But the potential economic repercussions have Texas and national business interests alarmed. The National Federation of Independent Business, Small Business United, the National Association of Manufacturers, and the U.S. Chamber of Commerce all lobbied against it. The American Association of Health Plans decried Bush's approval of what it called "physician cartels" — a term implying price-fixing. All foresee higher physician fees leading to reduced affordability, access, and coverage.
"What gets lost in this debate is that a lot of insurance is paid through payroll deductions. You're looking at $160, $170, $200 a month out of an $11- or $12-an-hour paycheck," says Bill Hammond, president of the Texas Association of Business and Chambers of Commerce. "It may be short-sighted, but a lot of people just drop their coverage or never sign up for it in the first place when rates go up ten bucks a month."
Kim Ross, TMA's vice president for public policy, argues that the law could actually stabilize or even reduce costs if physicians are allowed to challenge some "inane and bureaucratic" contract provisions that delay care.
Opponents note that physicians already have the right to form independent practice associations to negotiate with health plans about payment. Guidelines issued in 1996 by the Department of Justice and the Federal Trade Commission allow IPAs to negotiate with health plans through an elaborate "third-party messenger" system designed to keep physicians from colluding on fees.
"Solo and small-group physicians would have to form economically integrated groups, which means you're eliminating a practice choice," says Ross. "Even physicians in IPAs strongly supported this bill, because plans can reject the messenger model and seek separate individual contracts with physicians. The messenger model is an artifice and does not work."
The FTC, which shares enforcement of antitrust statutes in health care with the Justice Department, is watching how Texas implements the law. As the Texas House considered the measure in early May, William Baer, director of the FTC's Bureau of Competition, wrote to Texas state Rep. Rene Oliveira about his concerns regarding provisions in the bill, notably:
That no joint negotiation can represent more than 10 percent of licensed physicians in a market. This could allow all of the specialty physicians in some areas to form bargaining groups without exceeding the 10-percent limit — thus wielding significant power over plans, which cannot function without specialists.
That collective bargaining on fee-related issues is prohibited unless the attorney general determines that a health plan has "substantial market power." The law provides no standard for determining that kind of clout.
Baer emphasizes that this isn't just legal nit-picking — it goes to the heart of whether any physician's state-action defense against federal antitrust charges will stand up in court.
"The state-action doctrine allows a state to override national policy favoring competition, where the state legislature clearly articulates a policy to displace competition with regulation and … supervise private anticompetitive conduct," Baer wrote.
Bigger agenda
These concerns spawned predictions that the law will have more symbolism than substance. "The whole purpose of this was to further the AMA's cause in Washington with the Campbell bill," says Jerry Patterson, executive director of the Texas Association of Health Plans. "Now they can go to the House Judiciary Committee and say that right-to-work, free-market Texas supports collective bargaining for physicians."
That bill, the Quality Health Care Coalition Act of 1999 (HR1304), introduced by California Republican Thomas Campbell and supported by the AMA, would allow physicians to negotiate collectively with health plans under the NLRA — thus free of antitrust constraints.
Campbell counts 116 cosponsors, and was confident about the way committee hearings would go — despite opposition from House Judiciary Committee Chairman Henry Hyde.
But, as Patterson noted, Campbell has some powerful support — the AMA, whose trustees were urged at its annual meeting to use more of its $18 million lobbying budget to press for passage of the bill. The truth is, without the Campbell bill, the AMA's effort to unionize physicians won't go far; currently, only residents and salaried physicians — about 20 percent of all U.S. doctors — can bargain collectively.
Framing it in a patient-care context, AMA Trustee Donald Palmisano, M.D., J.D., says that bill and the Texas law complement one other. "You can't drop the price of a product below its cost and not affect quality," says Palmisano, who testified in favor of the Campbell bill in its 1998 incarnation. "The patient-physician relationship is being destroyed by third-party payers trying to make sure their bottom lines are healthy."
But Richard Feinstein, assistant director in charge of health care at the Bureau of Competition, says that exempting physicians from antitrust laws is likely to create more problems than it solves — ultimately hurting consumers.
"An individual physician negotiating with a health plan is not going to have equal bargaining power," says Feinstein. "But that's not really the premise of our economy — that both parties in every negotiation have to have absolutely equal bargaining power."
Pennsylvania, New Jersey, Maryland, Michigan, Illinois, and the District of Columbia are considering Texas-style bills. Passing a law is one thing; implementing it is another. The test for the Texas law and those that follow will probably be federal court challenges by health plans.
In trumping its own trustees — who shied away from union talk in May — AMA's delegates recognized that, given the incremental growth of physician unions, the association's survival depends on its willingness to fight harder for members. Such developments and the Texas law prove that physicians understand that there's strength in numbers.
---
Our most popular topics on Managedcaremag.com
---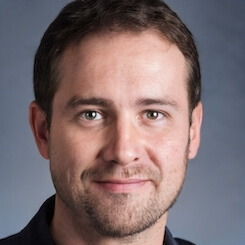 Paul Lendner ist ein praktizierender Experte im Bereich Gesundheit, Medizin und Fitness. Er schreibt bereits seit über 5 Jahren für das Managed Care Mag. Mit seinen Artikeln, die einen einzigartigen Expertenstatus nachweisen, liefert er unseren Lesern nicht nur Mehrwert, sondern auch Hilfestellung bei ihren Problemen.