The emerging specialty of inpatient medicine, practiced by "hospitalists" or "designated admitting physicians," could shake up primary care as well as hospital and HMO management, an article in the Aug. 15 New England Journal of Medicine suggests.
Physicians Robert M. Wachter and Lee Goldman of the University of California at San Francisco point out that this concept conflicts with the generally accepted idea that primary care physicians can and should care for their hospitalized patients. Instead, say the authors, hospitalists "will be responsible for managing the care of hospitalized patients in the same way that primary care physicians are responsible for managing the care of outpatients." Canada and Great Britain have long relied on such a division of labor, they note.
Hospitalists will become more common because using them is more efficient than having primary care physicians shuttle between private offices and hospitals and hospitalists make more timely and judicious use of hospital resources.
However capable some office-based generalists are at directing inpatient care, it is not likely that "high-value care can be delivered in the hospital by physicians who spend only a small fraction of their time in this setting," the authors say.
Hospitalists are now at work in a small but growing number of institutions, including the Scripps Clinic in La Jolla, Calif., three Kaiser Permanente hospitals in northern California, hos- pitals in the Park Nicollet Medical Group in Minneapolis and at two Baltimore hospitals affiliated with CIGNA Healthcare.
Any move to install generalists in hospitals is likely to cause concern among primary care doctors over erosion of their turf, and among specialists, too, since hospitalists may be expected to make fewer referrals. (For a fuller discussion of the "designated admitting physician" phenomenon, see "Will Hospital Rounds Go the Way of the House Call?" in the July 1995 Managed Care.)
Management Groups Form Partnership
The people who manage doctors' offices have joined forces with the people who pay the practices' bills and balance the books. In late August, the Medical Group Practice Management Association, based in Englewood, Colo., and the Healthcare Financial Management Association, with headquarters in Westchester, Ill., formed an alliance. They are not merging, but will share resources for educational and advocacy efforts.
MGMA, which represents 6,500 group practices, will gain insight into the financial end of how things are done in the medical office. "By working together, members from both associations will gain broader educational opportunities, in- creased informational sources and more focused and effective advocacy than either organization could accomplish alone," says MGMA Executive Vice President Thomas L. Adams.
Maryland Docs Plan To Contract With Employers
Primary care doctors in Maryland are attempting to beat managed care companies at their own game. Baltimore is saturated with managed care, but outlying areas are relatively untouched. PriMark Physicians Services Inc., owned and operated by primary care physicians, is contracting directly with self-insured businesses in the suburbs with the pledge to offer good service and to lower medical costs. Already, through a preferred-provider organization network of 150 doctors known as InforMed Physicians Network, PriMark is providing care for about 4,000 employees in Frederick County.
PriMark is not an insurance company. Chief Operating Officer Geb Buchness calls PriMark a management services organization with a third-party component. It is licensed as a third-party administrator, not an HMO. Medical Director John Littleton, M.D., says the company has been moderately successful because it has the doctors in its network that self-insured businesses want. Network doctors are paid on a fee-for-service basis, but have "ad- ditional incentives effectively managing care," says Buchness.
PriMark is looking for six to 10 medium-size primary care groups to be merged into an equity-model network with physician shareholders. Buchness estimates that the company will need to raise $3 million to $5 million. PriMark hopes to sign contracts with medium to large, self-insured employers in western Maryland and on the Eastern Shore.
ACP Strengthens Managed Care Resource Center
If you're a member of the American College of Physicians and you have a question about managed care, you are in luck. The Philadelphia-based association has a managed care resource center that responds to professional concerns and questions. The center's purpose is two-fold: to answer questions through its internal resources and to refer questions to a select group of physician consultants who understand managed care medicine.
According to center director Patricia LePore, J.D., a recent needs assessment survey of ACP's members revealed that most are on the whole satisfied with their managed care arrangements, that members average seven managed care contracts each and that many wish to sharpen their skills.
Blues Patients In Utah May Now Switch Plans
Blue Cross and Blue Shield of Utah is offering the best of both worlds, at least in the realm of enrollee options. The Salt Lake City-based plan has launched BlueOption, which gives enrollees choice among its HMO, PPO and indemnity plans. Enrollees no longer have to wait till open enrollment season. They can't switch every other day, but they can switch on the first of the month following 30 days under another option. HMO enrollees will have to pay higher premiums and copayments if they join the PPO or indemnity plans. An indemnity patient electing to have knee surgery could switch to the HMO, which would cover more costs.
BCBS of Utah developed the program because employers wanted better prices and employees wanted choice. The company says it has negotiated deeper discounts with the doctors participating in the HMO. Of 2,700 doctors practicing in Utah, about 1,000 are in the HMO network and more than 2,100 are in the PPO plan. BCBS expects that BlueOption will encourage enrollees to select its HMO and PPO options, which will save money for the company because its managed care plans have stronger cost controls.
–John A. Marcille, Paul Wynn
For-profit HMOs have more primary care doctors
HMOs serving Medicare recipients have, on average, 7.6 primary care doctors and 20.5 specialists for every 1,000 members, according to data gathered by a health care consulting and research company. Perhaps surprisingly, for-profit HMOs tend to have heavier physician coverage than their not-for-profit competitors, the company also learned.
---
Our most popular topics on Managedcaremag.com
---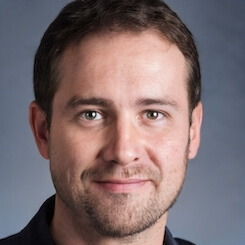 Paul Lendner ist ein praktizierender Experte im Bereich Gesundheit, Medizin und Fitness. Er schreibt bereits seit über 5 Jahren für das Managed Care Mag. Mit seinen Artikeln, die einen einzigartigen Expertenstatus nachweisen, liefert er unseren Lesern nicht nur Mehrwert, sondern auch Hilfestellung bei ihren Problemen.