We know that ACE inhibitors are a front-line treatment for congestive heart failure, but they're not prescribed often enough. Will managed care give physicians a nudge?
Managed care organizations are eager to improve treatment of congestive heart failure, an expensive and all-too-common problem cutting a swath through the country's graying population.
Often fatal and frequently disabling, CHF is the most common cause of hospitalization in people over age 65, American Heart Association statistics show. What's more, CHF generates an estimated $10 billion in treatment costs per year, according to the federal Agency for Health Care Policy and Research.
There are, however, effective regimens available for CHF, particularly appropriate combinations of ACE inhibitors, diuretics and digoxin, researchers have found. Yet ACE inhibitor treatment, one of the best and most efficient pharmacologic options, isn't selected as often it could be.
According to AHCPR's 1994 heart failure guidelines, patients with left ventricular systolic dysfunction should be treated with ACE inhibitors unless there is a specific contraindication.
But physicians don't always prescribe ACE inhibitors for such patients, the AHCPR-backed researchers concluded. Even when they do prescribe from this family, doctors often prescribe at below-optimal levels. A recent New England Journal of Medicine (Aug. 15, 1996) article noted that doctors often prescribe enalapril, captopril and ramipril in doses smaller than the amounts shown to improve the patient's prognosis.
For reasons that health researchers don't fully understand, physicians often favor a complicated mix of drugs, rather than the more proven and far simpler three or four typically dispensed as part of an ACE inhibitor-based regimen.
Hoping to change that pattern, managed care companies, pharmacy providers, quality organizations and researchers are developing new CHF management programs.
"We suspect that there is more than just an awareness issue that results in fewer people being prescribed ACE inhibitors than should be," says Michael Bottorff, Pharm. D., associate professor at the University of Cincinnati (Ohio) College of Pharmacy, who is conducting a statewide study of the issue. "What we're hoping to find–and I think we have data to support this–is that there are concerns about the effects of the drugs on blood pressure and renal function. We think these are barriers that can be overcome."
Staying in touch
Historically, organizations taking on CHF have focused on encouraging appropriate patient behavior and staying in close touch with physicians. HealthPartners, for example, reduced CHF hospitalization by 60 percent and readmissions 50 percent between March 1993 and December 1993 by staying in close touch with patients through the sequence of care.
The Minneapolis-based health plan assembled a team cutting across every clinical specialty working with CHF patients, including clinic and home care nurses, case managers, health educators, geriatric nurse practitioners, cardiologists and primary care physicians.
The team determined that the problems were at the point where patients moved from one site to another, and set up a process to identify hospitalized CHF patients and track their post-hospitalization course.
The CHF program was such a success that it's now coordinated by a dedicated professional in HealthPartners' quality and utilization management department. Coordinators and nurses stay in touch with patients, making sure that they get education materials, arranging for a weight scale in the home to be sure that dangerous weight-gain symptoms aren't ignored, and checking in regularly to monitor medications, weight and symptoms. At present, coordinators don't get involved in prescribing.
"Our management focus has been on the site-to-site handoff," says Barry Baines, M.D., associate medical director of centralized patient care services. "We're concentrating on the patient piece–being proactive with patients."
But programs addressing the drug management issue specifically are on the rise. Merck-Medco Managed Care, for example, will deliver CHF management services as part of an overall cardiovascular risk-reduction initiative.
The Montvale, N.J.-based pharmacy benefit manager already offers cholesterol control and smoking cessation services. This year it plans to introduce a CHF management program following the AHCPR guidelines.
"Numerous studies have said that you can save on costs like hospitalization by fifty percent if CHF is managed properly," says Barbara Greising, associate director of health strategies.
The program will use a group of specially trained pharmacists, who will attend a three- to five-day workshop with updates on CHF treatment, role-playing simulations of patient counseling and focused discussions. The pharmacists will be given a list of signs that should prompt a call to the patient's physician.
Among the most important objectives of the program is to increase the use of ACE inhibitors in appropriate cases, says Christina Breda, CHF program manager for Merck-Medco. "We would like to work with physicians to identify medications that may no longer be needed by the patient, to increase compliance with those that are necessary," Breda says.
Savings for states
CHF management has come to the attention of state policy makers as well. The Ohio Department of Human Services, for example, recently began a program urging 20,000 Medicaid providers in Ohio to follow the AHCPR CHF management guidelines. The effort was begun by the state drug utilization review board in the hope of increasing ACE inhibitor use. Medicaid officials, after a review of the literature, hope for a 30-percent drop in hospitalizations over three years.
Bottorrf, who works with the state Medicaid drug utilization review board on this issue, hopes to create an educational program helping physicians understand the use of ACE inhibitors.
"We think the barriers can be overcome by education," Bottorff says. "There are other things that one can do, such as adjustment of other medications."
Why heart failure management sometimes fails
Improper dosage of diuretics doesn't restrain persistent cardiac distention. Too much can cause hypovolemia, prerenal azotemia and unnecessarily low cardiac output.
Failure to consider long-term therapeutic goals; short-term relief may have little relation to preventing the progression of heart failure. There is strong support for administration of enalapril to prevent symptomatic heart failure and reduce need for hospitalization in patients who have low ejection fractions without symptoms of heart failure.
Failure to use hydralazine and isosorbide dinitrate in patients who cannot tolerate ACE inhibitors and in patients who remain symptomatic even while taking an ACE inhibitor.
Use of potentially harmful drugs that may harm cardiac function, counteracting the favorable effects of other drugs and risking sudden death. This includes antiarrhythmic drugs, nonsteroidal anti-inflammatory drugs and first-generation calcium antagonists such as verapamil, diltiazem and nifedipine.
SOURCE: COHN, JAY N., M.D., "THE MANAGEMENT OF CHRONIC HEART FAILURE."
NEW ENGLAND JOURNAL OF MEDICINE, AUG. 15, 1996, VOL. 335, NO. 7.
MANAGED CARE January 1997. ©1997 Stezzi Communications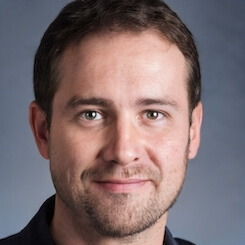 Paul Lendner ist ein praktizierender Experte im Bereich Gesundheit, Medizin und Fitness. Er schreibt bereits seit über 5 Jahren für das Managed Care Mag. Mit seinen Artikeln, die einen einzigartigen Expertenstatus nachweisen, liefert er unseren Lesern nicht nur Mehrwert, sondern auch Hilfestellung bei ihren Problemen.