Capital District Physicians' Health Plan, Albany, N.Y.
By Patrick Mullen
Senior Contributing Editor
When physicians in Albany, N.Y., created Capital District Physicians' Health Plan in 1984, they were motivated less by fervor for managed care than by fervor against it–the desire to have an alternative to more tightly organized, staff-model HMOs.
The independent practice association "was really put together to try to maintain private-practice, fee-for-service medicine in this area," says Douglas Larsen, D.O., a pediatrician who has worked with the HMO since its inception and sits on its board of directors.
Ironically, this onetime anti-HMO HMO is now setting a national pace in terms of a key measurement all HMOs watch: member satisfaction. CDPHP is arguably doing the best job of any HMO in the country at satisfying its members, based on national surveys of consumers and federal employees (see "'Most Satisfying'–Says Who?", page 28). Asked to explain their success in this area, plan executives offer five things they're doing right:
* Assuring ready access to care. CDPHP's network includes more than 2,800 physicians and other providers, making it the largest in the market.
Having enough physicians in the network means that enrollees can be seen by their doctors "in time frames that they believe are reasonable, regardless of what physicians or the plan may believe is reasonable," says Diane E. Bergman, the not-for-profit HMO's executive director.
To further ease access to care, the plan lets women enrollees choose two doctors: a family physician, general practitioner or internist as primary care physician, and an Ob/Gyn, who can be seen without referral for preventive and specialty care.
* Emphasizing service, and rewarding it. "One of the difficulties that medicine has suffered from in the past has been not recognizing that we're in a service business," says Barry Schwartz, M.D., CDPHP's medical director. "Physicians have felt, to a large degree, that if they provide good medical care, then it's self-evident that they are doing their jobs." Schwartz says this attitude leads to dissatisfied patients who increasingly turn to alternative medicine and other care provided by nonphysicians.
"People who say, 'We're going to do it our way, and to hell with the customer,' aren't going to have customers," he says. "That is a critical thing for the health care system to realize, and I think that as an organization we have done so."
Schwartz says it sometimes has required "an uphill fight with physicians to get them to realize that appointment times, access and such things are conceivably as important as the other things they do."
To encourage physicians to provide better service, CDPHP has a primary care incentive bonus program. "We get an extra $1 to $2 per member, per month for providing extended hours, being open to new members and cooperating with utilization review," says Bruce Bagley, M.D., a family physician in the eight-physician Latham Medical Group. Office hours, appointment access times and waiting times are also measured.
The per-member, per-month amount available each year for the bonuses depends on overall plan results, and how much each physician can receive is based on meeting the plan's service standards.
Schwartz spends a lot of time talking with physicians about patients' perceptions of service. "If people are waiting too long, by all means look at your appointment-booking system and see if you can do something about it," he says. But people are also less likely to think they've waited too long if they're addressed pleasantly and kept informed, he says. "People who are told, 'The doctor is running behind; he's going to get to you as soon as possible, and when he does, you'll have all the time you need,' won't have the perception they've waited too long."
* Measuring performance. "We're being profiled all the time," says Larsen, the pediatrician. CDPHP "is looking at us constantly, and every quarter we get a report card. So we have a pretty good idea of how to give good care efficiently," he says. The report cards compare a physician's costs and utilization with peers in the same specialty.
Primary care physicians also need specialist-specific cost information. They know which specialists are good, and know something of their reputation for cost-effectiveness. Also, the plan says it will have specialist "report cards" in a year.
* Staying focused on preventive care and wellness. "The key to having an impact with preventive services," says Bergman, "is timely, targeted communication. We identify risk populations, then encourage patients to make appointments with their physicians, while also informing the physicians so they can contact the members.
"You've got to find some way to put the hook in them and get their interest," she says, because "if you talk to a broad base of people who all think they're pretty healthy about conditions they never expect to have, you just don't have their attention."
CDPHP's wellness program includes discounts on health club memberships, smoking-cessation programs and workshops on nutrition, weight control and stress management.
The plan also offers a 24-hour pediatric telephone triage service and recorded health and wellness information on more than 600 topics. Another 10 messages answer frequently asked questions about CDPHP coverage, with an option to talk to a plan member service representative.
The foundation for all of CDPHP's success with patients has been its reputation as a physician-friendly plan. Physicians constitute eight of CDPHP's 15-member board of directors, more than 200 physicians serve on committees and regional medical directors have been added as the plan's service area has expanded to 11 counties.
* Keeping an eye on the well. "The people who drive the health care system," Schwartz says, "are not the ones on respirators in intensive care units. Those people are real happy with the quality of care they're getting, but they're the tip of the iceberg." Rather, it's the well who influence an employer's decision to go with one HMO or another, and whose premiums pay for all the health care in the plan. "The well are the people we have to pay a lot of attention to satisfying if we want to have a successful product in the marketplace."
What employers say
While CDPHP's members have expressed their satisfaction with the plan in recent years, the message from employers has had a harder edge: Don't raise premiums. Last year, neither CDPHP nor its two largest rivals, Community Health Plan and MVP Health Plan, did.
Meanwhile, medical utilization–and costs– kept climbing. "We're seeing an increase in demand by patients, fueled by an awful lot of advertising and a lot more providers coming into the system," says Schwartz. "It's certainly not unique to us. It's affected a lot of plans."
Not coincidentally, during the first half of 1996, all three HMOs lost money, even as revenue and membership continued to grow. CDPHP lost $9.5 million on revenue of $147 million. Community Health Plan, a staff- and network-model plan that was bought last April by Kaiser Permanente, lost $4.5 million on revenue of $258.8 million in the first half of 1996, after losing $10 million in 1995. MVP lost $815,000 on revenue of $170 million.
Most of CDPHP's members work for small and medium-size companies, and "if someone's going to give them a lower premium, that's going to get their attention," Bergman says. "They're trying to get something to drop to their bottom line so they can take it home in a paycheck."
Only the largest employers have resources to analyze health care quality. "They're looking at HEDIS information, and asking for detailed reports on their own employees' health care experience," adds Bergman. HEDIS is the Health Plan Employer Data and Information Set, a quality-of-care measurement tool created by the National Committee for Quality Assurance, based in Washington, D.C.
To get a better handle on physician costs, CDPHP wants to change how it pays doctors. To bring nonphysician costs under control, CDPHP has set up contracted networks for lab services, radiology, drug and alcohol abuse and pharmacy.
Most plan physicians are still paid on a discounted fee-for-service basis, with the exception of Latham Medical Group, which has been capitated since 1994. "We went to [CDPHP] at the end of 1993 and said we were going broke under discounted fee-for-service," says Bagley. "So we begged them to capitate us. One reason I have an allegiance to CDPHP is that it's been responsive to our needs. They did a capitation arrangement with us before anyone else even thought of it."
In addition to Bagley and seven other board-certified family physicians, Latham, which has 35,000 patients, employs two physician assistants and a nurse practitioner. When it comes to setting capitation rates, the group relies on CDPHP for detailed number-crunching. "We don't view it as an adversarial relationship," Bagley says. "We don't have the capability in-house to produce the kind of numbers we need to determine how we're doing," although he notes, "We've got enough experience now so we can tell whether we're getting a good deal or not."
Controversy over a proposed change
Last summer, a tempest erupted over CDPHP's plan to establish mandatory capitation for physician practices with more than 1,000 plan members, starting Jan. 1 of this year. James E. Striker, M.D., president of the Medical Society of the County of Albany, was quoted in local press accounts in August saying, "Times have started to get tight for medical insurers, and CDPHP has started to enact Draconian measures. The medical community is up in arms."
The plan contends that only 98 of its 2,800 physicians would have been affected by the change. Yet because of the reaction from doctors, CDPHP backed off the mandatory capitation proposal. That was a relief to Larsen, who has between 1,400 and 1,500 CDPHP members as patients. "Under capitation, the perception is that I'll make more money if I provide less care," he explains. "I hope I would provide exactly the same level of care, but the perception of the patient might be different."
Larsen expects Albany physicians to adopt capitation slowly. "This area is fairly conservative, and physicians are extremely worried about capitation. I really don't think the plan will be able to do much in the next year."
Schwartz says the Latham group's success with capitation should show other physicians it can work for them. He argues that capitation is like other forms of global compensation, such as working for an hourly rate or a salary. "Very few people–doctors, maybe some garment workers–get paid by piecework. The vast majority of the world gets some form of global compensation, and it works. Physicians who are very much against capitation in any form are saying, 'I can't be trusted to do my job.' That's a destructive message. It may be true for the physicians who say it, but it's not true of the profession."
In many markets, says Schwartz, capitation has been introduced in a very adversarial way, a strategy doomed to eventual failure. "If the plan has subjugated some physicians enough, it looks as if it has a network that's functioning. But it's going to be temporary, because those doctors really have no loyalty to that health plan."
Until Schwartz and his colleagues persuade more physicians that capitation won't hurt quality of care, he says, CDPHP is willing to be patient on the issue. But heightened competitive pressures will test that patience. Larsen is worried that the value of one of CDPHP's chief advantages, its large network, may erode as other plans enter the market and recruit the same physicians.
Until a few months ago, CDPHP was the only HMO Larsen worked with. But then the turbulence in the Albany market prompted him to sign contracts with Community Health Plan and MVP Health Plans. "Things are evolving so quickly now, and with all the HMOs having some problems financially, I decided it was better not to be all in one place," he recalls. "I think CDPHP would prefer we stay just with them, but we have to be a little defensive."
CDPHP has been through rocky times before. In 1987, the New York State Department of Insurance cited the plan for a lack of sound management, an inadequate information system and lax oversight by the board of directors, and told the plan to improve its management or risk losing its license. The plan hired Independent Health, a Buffalo-based HMO, to manage it.
That management agreement ended on Dec. 31, 1996, and CDPHP is now managing itself. A new information system is scheduled to go on-line early this year, and in February, the HMO will be re-evaluated by NCQA, which denied accreditation to CDPHP in 1994.
Bergman is confident the plan will be accredited this time. She says the denial last time was due to inadequate documentation, not the quality of care. "The complicating factor is the speed with which the accrediting body moves and how they're always changing their rules," she says. IPAs have a particular challenge with their far-flung provider networks. "We have to go out and get the doctors to understand that while we're sorry we couldn't keep the reporting requirements stable a while longer, here's another thing that we all believe it's important we look at."
While she says most doctors don't have a problem with having CDPHP look at their practices during an accreditation audit, they "feel they don't get a break, that they just get used to one set of reporting criteria and here comes another."
Bergman gives Capital District Physicians' Health Plan a 50-50 chance of still being independent in five years. "We may not be part of another HMO, but if we want to expand our service area or our programs, we may be looking for an equity partner that may not even be part of the HMO industry." Meanwhile, she says, the plan has "a very good reputation in the community and very strong support on the part of physicians. The board right now is interested in maintaining our autonomy, because they believe we occupy a niche that is very valuable."
At a glance

Capital District Physicians' Health Plan

(not-for-profit), Albany, N.Y.
Enrollment: 204,000
Model type: Independent practice association, with more than 2,800 physicians and other providers
Founded: 1984
Financial performance: (in millions)
Year
Revenue
Premium rate increases:
Profit (Loss)
1994
237.6
0.4%
9.7
1995
272.7
0
2.8
1996 (6 mo.)
147.0
3.9%
(9.5)
'Most satisfying'–says who?
Calling Capital District Physicians' Health Plan the most 'satisfying' HMO in the country is a necessarily subjective judgment, since there is no single comprehensive ranking of health plans. But CDPHP is a standout on two of the most extensive national surveys currently available:
Last summer, the U.S. Office of Personnel Management asked participants in the Federal Employees Health Benefits Program to rate their satisfaction with their health coverage. Of 274 prepaid health plans represented, CDPHP had the highest percentage of respondents (41 percent) who said they were "extremely satisfied" with their care. CDPHP scored significantly higher than average in members' satisfaction with access to care, quality of care, doctors available, coverage and a category combining information, customer service and paper work requirements. And CDPHP had the highest satisfaction rating in the country in the 1995 survey.
The 1996 NRC Healthcare Market Guide is based on a mail survey completed by the primary health care decision makers in 167,000 households across the country, representing more than 400,000 covered lives. Conducted by National Research Corp. in Lincoln, Neb., the guide is based on consumers' assessments of their health plans, personal physicians, local hospitals and health systems, as well as their health status. Performance information was compiled on 384 HMOs, 200 preferred-provider organizations, 150 fee-for-service plans and more than 2,500 hospitals in110 markets around the country. Of the HMOs measured, CDPHP ranked in the top four nationally in three areas. It placed second among health plans in overall satisfaction, with 82.8 percent of respondents saying they were completely or very satisfied with the plan; second in willingness of members to recommend the plan to family or friends, with 97.6 percent, and fourth in satisfaction with medical care, with 83.4 percent of respondents saying they were completely or very satisfied with the medical care they received from the plan.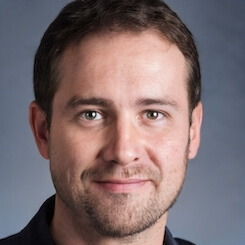 Paul Lendner ist ein praktizierender Experte im Bereich Gesundheit, Medizin und Fitness. Er schreibt bereits seit über 5 Jahren für das Managed Care Mag. Mit seinen Artikeln, die einen einzigartigen Expertenstatus nachweisen, liefert er unseren Lesern nicht nur Mehrwert, sondern auch Hilfestellung bei ihren Problemen.