As the 105th Congress gathers this month, one face familiar to the health care community will be missing: Republican Sen. Nancy Kassebaum of Kansas, former chairman of the Labor and Human Resources Committee. A much-heard and respected voice in the debates on managed care and health insurance, she will be replaced by James Jeffords of Vermont.
As a moderate Republican, Jeffords was the only GOP senator to endorse President Clinton's comprehensive health reform plan in 1993. He has also sponsored measures to cap lifetime health insurance benefits and aid the states in enacting their own health insurance reforms. He'll be keeping a sharp eye on implementation of the Kennedy-Kassebaum law to make sure the regulation writers don't sabotage congressional intent. Issues involving managed care quality and consumer protection are at the top of his Hit Parade.
Also on the Senate side, secretary of defense nominee William Cohen, Republican of Maine, will be replaced by Iowa Republican Charles Grassley at the Special Oversight Committee on Aging. Leadership of the House health care committees remains the same, although New York Democrat Charles Rangel will step in as the ranking minority member on Ways and Means, succeeding Florida Democrat Sam Gibbons.
As for the health care agenda, here's a quick rundown of what's currently hot:
Medicare. Cuts assured, after much Alphonse & Gaston posturing between the Hill and the president. A bipartisan commission will be appointed to thrash out long-term problems. The AMA has already weighed in with a dusted-off Medicare proposal that would not only protect physician fees, but allow them to rise up to 7 percent a year with inflation. Under this recommendation, Medicare recipients would get a federal subsidy applicable to a range of plans that would be matched by an additional $1,110 a year in Part B premiums, $500 of which would be refundable if the patient remained healthy. One new wrinkle on the Medicare front: Both sides seem favorably disposed toward "prospective payment system" (PPS) reimbursement for skilled nursing and home health care agencies, similar to that accorded hospitals.
Medicaid. Same old. Block grants to states (Republicans). No block grants (Democrats). Look for more administration waivers to allow states to experiment–as long as federal eligibility and quality standards are maintained.
Health insurance. Kids are hot. One bill, from House Democrat Pete Stark of California, would require private insurers to offer policies just for children, with a sliding-scale tax credit for moderate-income purchasers. On cue, the Health Insurance Association of America plans to oppose it on the grounds that such private arrangements weaken the employer paradigm. At the same time, however, watch for the Republicans to "burden-shift" to the insured and away from the employer or the government. Medigap buyers nixed for pre-existing conditions might also find friends in Congress this time around.
Managed care. Drive-through procedures aren't winning health care companies any friends on the Hill. Watch for more micromanagement of the industry. Stark has a bill in his back pocket to tighten up on managed care accountability, quality, discrimination practices, staffing, grievance procedures–you name it.
Also kicking around is the idea of delaying premium payments to HMOs until the initial meeting between the patient and the primary care physician. Some lawmakers also have their eye on expanding the ever-popular mental health parity provisions that were squeezed in last year. Finally, look for a replay of such evergreens as malpractice reform and Food and Drug Administration streamlining.
HHS To Take Hard Look at Hospital Sales
Medicare pays hospitals for their depreciating assets, including acquiring and remodeling buildings, and shares a portion of depreciation losses. When a hospital is sold for a profit (anything over its original value less depreciation), Medicare shares in the windfall. Similarly, if the sale means a loss, Medicare takes part of the hit. But is someone cooking the books?
The Office of the Inspector General of the Department of Health and Human Services will study that issue during the coming year. Also on the table: a study on the impact of hospital closures, an analysis of the new PPS system to determine its effect on capital spending, and a review of the billing of outpatient services provided within 72 hours of a hospital admission to see if they are being billed to Medicare improperly. "Heads up" for hospitals receiving both indirect medical education payments and disproportionate share payments: HHS inspectors will be trying to see if such payments are duplicative.
Take as Needed…
Health and Human Services has also ordered managed care organizations to ungag doctors, at least so far as Medicare patients go. Beneficiaries in an HMO deserve all the same benefits they'd get under indemnity coverage, including the right to know about all appropriate treatment options, the feds say. … Doctors denied provider rights by preferred-provider organizations received no relief from the Supreme Court, which declined to hear a Louisiana case enabling "any licensed provider" who agrees to abide by the terms and conditions of a PPO to become a preferred provider…. The Joint Commission on Accreditation of Healthcare Organizations has launched desktop computer software called "Score 100 for Hospitals," allowing users to conduct their own self-assessment surveys and track ongoing compliance. Although the program will yield detailed scores and allow for note taking and continuous surveying of problem areas, JCAHO surveyors still will be responsible for final accreditation. To order "Score 100," call (630) 792-5800. … The little-known clause in the Employee Retirement Income Security Act that has been interpreted as allowing health organizations to define themselves as an employee benefit–and thus escape state laws allowing recovery of damages in malpractice suits –filtered into the public press in the form of an article in the Dec. 9 Newsweek. Do you think anyone on Capitol Hill will catch the phrase "has allowed the HMO to deny claims with impunity?"
In a recent survey, 150 senior congressional staffers were asked what model they would choose if they were to design their own health care coverage system for the nation. They gave answers sharply different from those offered by a random sample of 1,000 Americans. Apparently remembering better than most citizens how President Clinton's ambitious reform proposal crashed and burned in 1994, the Capitol Hill staffers showed much less enthusiasm than the ordinary citizens for a national plan to ensure universal access.
(Of course, there's always the chance that some Hill aides were outsmarting the questioners when they cast a large apparent nostalgia vote for fee-for-service medicine. The question was phrased so as to hold "the quality and cost of care at a constant." If fee-for-service had been able to keep costs constant, managed care would not have developed in the first place.)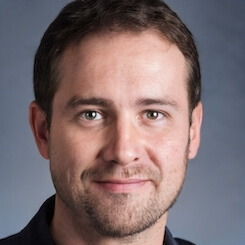 Paul Lendner ist ein praktizierender Experte im Bereich Gesundheit, Medizin und Fitness. Er schreibt bereits seit über 5 Jahren für das Managed Care Mag. Mit seinen Artikeln, die einen einzigartigen Expertenstatus nachweisen, liefert er unseren Lesern nicht nur Mehrwert, sondern auch Hilfestellung bei ihren Problemen.