BY JOHN LA PUMA, M.D.
Last year, 35 states tried to control managed care by passing more than 50 bills ranging from maternal length of stay to grievance procedures to continuity of care. This year, proposed laws about breast cancer surgery and experimental treatment are on the docket. Congress will again get into the act, with action on gag rules and appeal mechanisms following last year's legislation.
Is the future of managed care medicine more rules, regulations and laws? If so, should physicians take a hint from their patients and develop political skills to use the media and our political processes?
Patient protection
Throughout the '80s and '90s, constituency groups of patients have learned, courageously, to lead with their illnesses, and single- service mandates are now popular.
Twenty-two states passed laws mandating 48 hours of inpatient care for a vaginal delivery and 96 hours for a Cesarean. Breast cancer surgery is likely to be this year's hot topic in state legislatures. Bone marrow transplants, coronary angioplasty or experimental procedures may be next.
Unfortunately, even rules designed to protect patients may not work because of what people already know to be true: Some managed care organizations profit by prohibiting access to treatment. In 1996, six states prohibited prior-authorization requirements for emergency treatment or established a "prudent lay person" standard for defining an emergency.
Pain and anxiety–about cost
In my office last month, a 69-year-old woman who had been discharged on Monday after a coronary angioplasty called on Saturday complaining of aching in her chest all night. I suggested the need for an ambulance, but the patient's husband objected, saying the trip to the hospital might not be covered by her HMO. He and his wife deliberated for 90 minutes while her pain increased. Finally, after my nurse's third call to her home, the patient was taken to the hospital by ambulance and stayed three days.
I saw the patient and her husband in the office this week. Her repeat angiogram showed adequate flow and no infarction. She was exhausted, of course, but glad that the trip to the hospital had cost no money.
The "prudent lay person" definition of "emergency" had not yet filtered down to my patient. All she and her husband "knew" was that they had to get permission. That permission meant coverage, and coverage was necessary if she was going to have a second heart attack. That she really needed my encouragement and not my permission mattered little: The word has gotten around that managed care organizations might not pay for emergency treatment, even for severe conditions.
A number to dial
Other new state laws try to protect better-informed, actually dissatisfied patients. California, as usual, is the leader, having passed six managed care bills in 1996. A new phone number (800-400-0815) connects patients with a state-created mechanism to appeal treatment denials. The Department of Corrections–an auspicious title, to be sure–will send out a form for a patient to complete, even before the patient has finished with the plan's grievance procedure.
Some new state laws protect physicians. Seven states mandated plan acceptance of gynecologists as primary care physicians. Fourteen states passed laws prohibiting HMOs from deselecting physicians and others who fully disclose diagnostic and treatment options to patients. Three states passed laws to force plans to disclose physicians' financial incentives.
David Himmelstein's groundbreaking "Sounding Board" column on gag rules in the New England Journal of Medicine retrieved the United HealthCare job he had temporarily lost (which he then turned down) and publicized the restraints on truth-telling that many physicians had accepted–until then.
Mum's not the word
In my office, patients often ask what I think of their health plan, or if their health plan covers this or that, or whether they should change health plans. I tell them, confidentially. And patients often tell me what they think of the physicians to whom I refer them. "Don't ask, don't tell" should not be the rule in patient care.
In the me-too '80s and me-first '90s, altruism and compassion have had it tough. The big moving forces have been big media: television, the Internet and the entertainment industry. Unfortunately, "Chicago Hope" and "E.R." act as social change agents as actively as many physician groups, and more effectively than most.
Bedside physicians have not yet learned to lobby for altruism and compassion, or for their own fair treatment. Managed care, by contrast, has learned to lobby for its interests. Rules on physician incentives and capitation recently issued by the Health Care Financing Administration, for example, are easier on managed care than the initial drafts that preceded them. Physicians at risk are those for whom 25 percent of compensation comes from withholds and bonuses, and whose groups care for fewer than 25,000 patients. But HMOs haven't won every battle. Witness, for example, the federally sanctioned ability of any plan's enrollees to find out with a phone call how their physicians are paid.
These laws protect groups of patients and physicians from managed care processes widely perceived to be out of individual control: utilization management, exclusive contracts, information disclosure, grievance procedure, quality data and plan monitoring.
What doctors need
The new laws suggest that physicians need their old values–medical professionalism –together with new skills–political skills.
Professionalism is one of the reasons that alternative providers are flourishing and can charge undiscounted fees and command out-of-pocket payments. These providers still inspire faith and trust individually and still have the time to talk to patients personally.
Political skills are honed inside organizations: negotiating, goal-setting, understanding someone else's interests and needs and meeting them. In truth, doctors already practice these skills inside academic departments, within medical associations and medical groups, and sometimes at a patient's side. As medicine is regulated, physicians who have these skills will survive and thrive–and so will their patients.
John La Puma, M.D., practices internal medicine with Alexian Brothers Medical Center in Elk Grove, Ill., and is a Chicago-based speaker and educator. With David Schiedermayer, he is the co-author of The McGraw-Hill Pocket Guide to Managed Care: Business, Practice, Law, Ethics (McGraw-Hill, New York, 1996).

---
Our most popular topics on Managedcaremag.com
---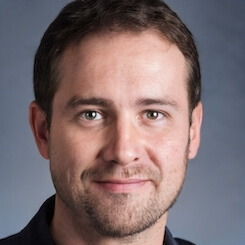 Paul Lendner ist ein praktizierender Experte im Bereich Gesundheit, Medizin und Fitness. Er schreibt bereits seit über 5 Jahren für das Managed Care Mag. Mit seinen Artikeln, die einen einzigartigen Expertenstatus nachweisen, liefert er unseren Lesern nicht nur Mehrwert, sondern auch Hilfestellung bei ihren Problemen.