Everything was jolly for about five minutes when President Clinton floated his Medicare reform plan in late January. Trimming the program by $138 billion over the next six years, Clinton's plan would supposedly tack five years of life onto the endangered trust fund.
Provider cuts and a $46 billion cut in reimbursements to managed care organizations would account for the bulk of the savings. In addition, Part B premiums would continue to be keyed to 25 percent of program costs, resulting in increased revenue.
Just to keep things interesting, the president also proposed switching home health care costs from Part A to Part B, although the first 100 visits after a three-day hospitalization would be billed under Part A. Home health care companies also would be subject to prospective payment arrangements and increased scrutiny for fraud and abuse.
Other goodies and booby-traps studding the proposals include market-oriented purchasing, new plan choices, provider service networks allowing hospitals to compete with Medicare HMOs, improved preventive care and improved Medigap. Over the next 10 years, the outpatient copayment would drop to 20 percent.
Means testing for Part B beneficiaries keeps coming up, flicked onto the surface of the debate with the nonchalant skill of a professional fly fisherman by several administration spokesfolk, including Health and Human Services Secretary Donna Shalala. When one lawmaker asked for written assurance that this idea was being considered, however, it became more vaporous.
Everyone knows his or her assigned role by heart. "Sham," "shell game," proclaimed a couple of Republicans. "There is not a chance in the world" that the home health care section will be transferred, says Texas Republican Sen. Phil Gramm, chairman of the GOP health task force, which, by the way, has been charged by Majority Leader Trent Lott of Mississippi with coming up with a Republican Medicare plan.
Although proponents of the shift insist that home health services have evolved into ambulatory care rather than acute care, and thus belong under Part B, opponents believe it sets a bad precedent because such services carry no copayment and thus would be financed by general revenues.
The White House itself is not counting in its cut totals any savings that might accrue from a home health care transfer. "This wouldn't even be under consideration if Part A were not on the verge of bankruptcy," concludes the House Ways and Means health subcommittee chairman, Republican Bill Thomas of California. Thomas, by the way, wants to combine parts A and B.
Other Republicans took aim at proposed cuts to HMOs, from 95 to 90 percent of fee-for-service payments, starting in 2000. "This could change," warns one lawmaker.
The solons also want new risk adjustment mechanisms to take into account beneficiaries' health. If such a risk adjuster is not included, some think the tendency of HMOs to enroll healthier people and leave the rest to traditional Medicare will be greatly increased.
Another novel approach would be to establish a $14 billion fund by removing "disproportionate share" hospital pay-ments from managed care payments; academic centers would receive their share directly. Physicians treating Medicare patients would take a $10 billion hit over the next six years, and skilled nursing facilities would be cut $9 billion over the same period.
But what about that bipartisan panel to suggest long-term Medicare reforms, you may ask (as you do every month). The president has been strangely silent on this campaign brainstorm, forcing several senators to introduce legislation to mandate such a panel.
Stay tuned.
Elderly To Partake Of Managed Care Smorgasbord
The administration is also sweetening the pot for the elderly (and, cynics say, grooming them for fee hikes) by providing more HMO options for Medicare recipients. The Health Care Financing Administration's Medicare Choices debuted at the end of last year, with pilot projects in Orlando, Philadelphia, Houston and rural Virginia. Beneficiaries can now weigh the pros and cons of provider-sponsored networks, preferred-provider organizations and a "triple hybrid" (gatekeeper plus self-referral to other providers plus ability to go out of network). Payments are to be keyed to patient health, perhaps another innovation in its pilot stages.
Medicare Benefits Proliferate Amid Discussion of Cuts
Regardless of the doom and gloom, administration officials have proposed several new services for Medicare beneficiaries. Respite care for Alzheimer's patients, no-cost annual mammograms for women over 65, free immunizations, free colorectal cancer screening and diabetes screening and education lead the list.
Provider-sponsored health care organizations should be encouraged that HHS has also moved to prevent health plans from limiting Medicare mastectomy stays to 48 hours. Older patients, who may lack social support, may be at greater risk if such surgery is performed on an outpatient basis or with an insufficient hospital stay, according to HCFA Administrator Bruce C. Vladeck.
Medicare patients in general also have been given broader rights to appeal health plan decisions than non-Medicare enrollees in managed care plans enjoy.Guidelines being developed by HCFA are said to include a 72-hour limit for ruling on appeals (quite a change from the present 60 days), the right to appeal prescription drug coverage rulings and the right to appeal reductions in care, terminations and coverage denials.
Such provisions are expected to migrate to the non-Medicare side of most health plans.
Also in the works: A bill to provide more preventive care for Medicare recipients.
Take as Needed…
Ambulatory care service centers can now receive their Medicare accreditation from either the Joint Commission for the Accreditation of Healthcare Organizations or the Accreditation Association for Ambulatory Healthcare. HCFA granted these two groups authority for the next six years. Such centers also may participate in Medicare if state officials under contract to Medicare give them the nod…. The nationwide computer system to pay Medicare bills, proposed by Donna Shalala in 1994, has been deepsixed because of cost and confidentiality concerns…. The Justice Department will no longer fight to allow Medicare and Medicaid payments to Christian Science caregivers. A federal judge in Minnesota ruled such payments unconstitutional, and Attorney General Janet Reno has informed Congress that fighting that ruling would amount to giving "special benefits" to members of a religious group…. The White House is poised to inundate prime time TV with $350 million worth of anti-teen smoking ads. Splitting the cost with the private sector, the feds say the ads will "absolutely turn around drug abuse by youngsters." By contrast, the Microsoft campaign to launch Windows 95 cost only $200 million. (For starters, youngsters hate to be called youngsters)…. The likely successor to HCFA Administrator Bruce C. Vladeck is–very unofficially–Nancy-Ann Min, associate director for health and personnel at the Office of Management and Budget. Vladeck has been very public about his plans to step down after the agency's reorganization is firmly under way in the summer. A HCFA spokesperson could not confirm the succession, except to say that the press might have gotten ahead of itself. Vladeck, a former health care executive in New York City, is expected to return there…. At a press briefing on Medicaid gag rules, President Clinton had this to say: "What we are trying to do, and I think the members of Congress are trying to do, is to strike the right balance–to permit managed care to go forward and even to flourish, but to try to set conditions in which it will operate so that we guarantee that quality of care is not sacrificed."… Over-the-counter drug labels would be subject to some standardization under an FDA proposal. Manufacturers are supportive.
–Jean Lawrence
---
Our most popular topics on Managedcaremag.com
---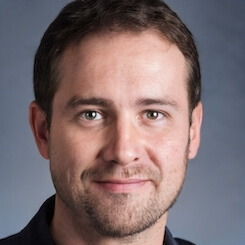 Paul Lendner ist ein praktizierender Experte im Bereich Gesundheit, Medizin und Fitness. Er schreibt bereits seit über 5 Jahren für das Managed Care Mag. Mit seinen Artikeln, die einen einzigartigen Expertenstatus nachweisen, liefert er unseren Lesern nicht nur Mehrwert, sondern auch Hilfestellung bei ihren Problemen.