According to a recent poll of 150 corporate executives, health care plans have a lot in common with corn, VCRs and computers: They're all commodities. Not too much distinguishes these products except price.Wirthlin Worldwide of McLean, Va., asked executives from the nation's leading service and manufacturing companies, "How strongly do you agree that health care coverage available in corporate America today has become more of a commodity than a distinctive benefit?"
Nearly 80 percent strongly or somewhat agreed that health care plans are a commodity.
There was no decisive agreement on which features could be offered to distinguish health plans from competitors, but the most frequently mentioned was low price (20 percent), followed by more programs, better customer service and a national network of providers.
Wirthlin's Richard Kennedy says, "Executives seem to be saying that not only are health plans already perceived as a commodity, but the best hope for differentiation is even more emphasis on price."
---
Premiums rising faster
After dropping for nearly a decade, the rate of increase in HMO premiums is rising again. During 1997, premiums are expected to increase 3 to 4 percent nationally, says Salomon Brothers, but in highly competitive markets such as Massachusetts and California, increases will remain below the current 3.3-percent inflation rate.
SOURCE: SALOMON BROTHERS, NEW YORK
---
Public Sector Awaits HMO Cost Controls
Now that health care costs in the private sector seem to have been more or less contained, managed care organizations will begin to ratchet down expenses in the public sector–Medicare and Medicaid–said Charles M. Jacobs, CEO of InterQual at the recent National Managed Care Physician Leadership Conference in Washington, D.C.
Managed care organizations will reduce costs for Medicare and Medicaid in much the same ways they did in the private sector, he said, listing five major steps:
Employ utilization management principles to cut hospital stays and force care into less costly outpatient settings;
Institute preauthorization requirements to reduce excessive specialist referrals and surgical procedures;
Shift financial risk to physicians through capitation, withholds and threat of deselection;
Increase care provided at the primary care level, and
Gain increased market share to obtain provider concessions and discounts.
Health plans will have to overcome shrinking profit margins as premiums lag behind medical care costs, Jacobs said. Also, as hospitals and physician groups continue consolidating, it will become harder for managed care plans to extract additional price concessions. The response from managed care organizations could include further consolidation, loosening control on specialists to appease patients and eliminating arbitrary lengths of stay.
Mental Health Groups Demand Improved Care
Putting past differences aside, nine organizations primarily representing mental health professionals sent a patients' "bill of rights" to managed care organizations and members of Congress requesting better access, choice and coverage for the 52 million Americans said to suffer from mental illnesses and psychological and drug and alcohol abuse disorders.
"Every day in our offices, we see patients who are regularly denied treatments that they need by managed care or insurance plan representatives," said Harold Eist, M.D., president of the American Psychiatric Association, at a Washington, D.C., press briefing. "On behalf of the mentally suffering and their families, enough is enough!"
The major principles in the "bill of rights" include patients' right to know the extent of their mental health coverage, ability to choose a licensed professional, guaranteed confidentiality and the right to use the plan's grievance policies.
The nine organizations, representing more than 600,000 psychiatrists, psychologists, counselors, therapists, nurses and others in the field, want plans to offer mental health benefits on par with other illnesses and offer similar provisions such as lifetime benefits, copayments and catastrophic coverage.
Although this is the first time diverse professional groups have united to increase mental health benefits, a November 1996 report by the Institute of Medicine called on managed care plans to adopt similar measures. One glaring difference: The report said that primary care doctors should be better trained to recognize mental health problems.
Anthem Picked by BCBS Association For Cleveland
The national Blue Cross and Blue Shield Association has selected its Anthem BCBS plan to take over the Cleveland service area after booting BCBS of Ohio out of the association.
In late March, after a five-month legal battle, the federal Sixth Circuit Court of Appeals ruled that the association may strip the Ohio plan of its "blue" trademarks because the local plan had decided to sell 85 percent of its assets, including four hospitals, to Columbia/HCA for nearly $300 million.
The association's board of directors chose Anthem over BCBS of Michigan. Anthem, one of four BCBS plans that operate publicly-traded subsidiaries, already provides health insurance to Ohioans.
Ben Lytle, president and CEO of Anthem, said it's uncertain how many of the more than 1.5 million members of the former Ohio Blue plan would switch to Anthem.
Poor BCBS of Ohio. The Ohio Department of Insurance refused to authorize the asset sale to Columbia/HCA, saying that it "is unfair and unreasonable to the policyholders … and is not in the public interest."
The beleaguered plan then announced that it was abandoning the attempt to sell the hospitals to Columbia/HCA.
Even so, the former BCBS of Ohio–whoever owns it–will remain a "strong and viable competitor in the Northern Ohio marketplace," said Lytle.
Market forces are pushing the cost of hospital administration up, especially at for-profit facilities, say Steffie Woolhandler, M.D., and David Himmelstein, M.D., professors at Harvard University.
They pored through 1994 data supplied by the Health Care Financing Administration and found that administrative costs account for 26 percent – up 4.8 percent from 1990–of total hospital expenses. The authors divided the 6,227 hospitals into for-profits, not-for-profits and public hospitals and determined that administrative costs as a percentage of total expenses in the three categories were 34 percent, 24.5 percent and 22.9 percent respectively.
The study, published in the March 13 New England Journal of Medicine, identified 75 hospitals that switched to for-profit status. It found that administrative costs at these hospitals rose 2.5 percentage points. In contrast, 105 hospitals that oddly enough became not-for-profit or public institutions only saw their administrative expenses rise 0.4 percentage points.
The for-profit hospital industry disputes the findings. The Federation of American Health Systems, which represents about 1,700 investor-owned hospitals, says the authors put a distorted spin on the data. The federation claims that the average amount per discharge from for-profit hospitals was $5,718 compared with $6,466 at not-for-profit hospitals.
Woolhandler and Himmelstein, the authors, are known as advocates of universal, single-payer health insurance.
---
Aloha: Hospital administration costs highest in Hawaii
Two long-time advocates of Canadian-style national health insurance, Steffie Woolhandler, M.D., and David Himmelstein, M.D., found in a recent study that hospital administrative costs are highest in Hawaii. The irony is that Hawaii is the only state that has single-payer, Canadian-style universal health care coverage. HMO-heavy states such as California and Florida round out the top 10.
SOURCE: NEW ENGLAND JOURNAL OF MEDICINE, VOL. 336, NUMBER 11
---
'Privatizing' the electronic patient record
As more health plans invest in electronic medical records and store more data on-line, everyone seems to have an idea about how to guarantee that electronic records remain secure and confidential.
A multidisciplinary panel convened by the National Research Council, part of the National Academy of Sciences, issued a report full of recommendations. The committee recognized that it is not realistic to adopt an industrywide standard, but said it is reasonable to provide guidelines that can be adapted by users. The council's recommendations include requiring all providers to use a password, conducting routine electronic audits to check who's accessing information, implementing additional access controls and encrypting data sent across the Internet.
Rep. Gary Condit, a fifth-term California Republican, has introduced–for the third time–a bill to establish a uniform federal code protecting health information. The Fair Information Practices Act of 1997 would also require health care professionals to adhere to strict standards of using and accessing private medical records.
By February 1998, the Department of Health and Human Services has to propose security standards and universal codes that can be identified by the nation's health care system. Federal legislation protecting patients' records has been introduced in Congress (three related bills were before the previous Congress).
In an editorial , the New York Times called for two levels of protection: securing confidentiality as it is used by physicians and other health care professionals, and protecting data as it travels from doctors' offices to health care plans, employers and insurers.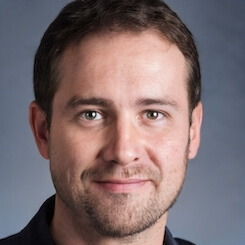 Paul Lendner ist ein praktizierender Experte im Bereich Gesundheit, Medizin und Fitness. Er schreibt bereits seit über 5 Jahren für das Managed Care Mag. Mit seinen Artikeln, die einen einzigartigen Expertenstatus nachweisen, liefert er unseren Lesern nicht nur Mehrwert, sondern auch Hilfestellung bei ihren Problemen.