Goal: Lower health care costs for small and large employers in Louisiana
Number of employers represented: 100
Number of employees involved: 250,000
Amount, based on experience of other states, that the purchasing coop hopes to save employers: 10—20%
Although its bayous are filled with deceptively drowsy 'gators, Louisiana is also home to a number of large petrochemical companies, such as Exxon and Dow Chemical, and thousands of smaller employers seeking to snap up the best health care deals. Formed eight years ago by the merger of the New Orleans Business Coalition on Health and the Greater Baton Rouge Health Care Alliance, the Louisiana Health Care Alliance in Baton Rouge is a broad-based group of employers, health care providers, financial institutions and others concerned with health care.
About 2-1/2 years ago, the coalition formed a small preferred-provider organization, but the timing wasn't right and employers did not support it. "Everybody was a cowboy then," recalls Joseph "Butch" Passman, president and CEO, referring to the area's large employers, which were having no problem driving decent deals with the major health care companies. "The savings we offered just weren't big enough to justify the elimination of certain providers employers wanted," Passman says.
Times change…
The group persisted, however, concentrating its efforts on "bringing managed care," as Passman puts it, to the southern part of a state in which 22 HMOs currently operate. "We worked to create employer acceptance," he says. "We conducted benefit design studies. Now fewer than 10 percent of our members' active employees remain in indemnity plans. Managed care is a strong trend here, even among the smaller employers in the area."
Bob Gettys, vice president of human resources in the Freeport-McMoRan family of energy resource companies, recalls: "In the mid-'80s, we faced double-digit inflation. We needed to bring sanity to health care costs!"
Freeport-McMoRan, which originally belonged to the New Orleans Business Coalition on Health, contracted with the Community Care Network, a management company that develops employer-sponsored PPOs. CCN remains the company's sole network provider (except for a small, self-funded PPO indemnity option) for its 400 Louisiana employees. "Annual cost inflation has dropped dramatically," Gettys says, "from 15 to 18 percent before CCN to three to four percent today."
The alliance also instituted a small point-of-service discount plan as a member benefit. Still in existence, this arrangement allows members to show a card and get discounts on prescription medications not covered by certain health plans (e.g., Retin-A, vitamins for pregnant women), eyeglasses and contact lenses, and some types of chiropractic care and counseling that exceed health plan limits. For approximately $3.50 a year per employee, members are covered for services for which they might otherwise have to pay out of pocket.
…then change once again
"About this time," Passman recalls, "we became concerned about consolidation of the big health plans. The big HMO price war was coming to an end. Employers that had locked into a two- or three-year rate were about to see their guarantees run out. Not only were prices going to go up, but as the market consolidated, employers were going to have to deal with national players rather than local decision makers."
At this point, the alliance formed the Louisiana Business Group on Health, an employer-only organization, to provide buying services. LBGH now represents 100 prominent employers and nearly 250,000 employees, retirees and dependents. In addition, it has teamed with employer coalitions in other states. As part of the Regional Employee Purchasing Alliance based in Tampa, LBGH can offer employers deals on prescriptions drugs, drug testing and employee assistance plan services, as well as access to two PPOs.
William C. Huddleston, director of benefits and compensation for the Central Louisiana Electric Co., credits the group's contracts with three leading pharmacy benefit management companies with lowering his company's pharmacy costs by $20,000 to $30,000 a year. A dental plan used by his company's retirees has cut costs 30 to 40 percent, he says. "Our people are very happy about that."
'Only' 100,000 enrollees
"A hundred thousand lives used to confer clout," Passman says. "Now these decisions are made nationally. To impress Columbia/HCA or Cigna, you need two to three million lives. We are trying to match the buildup on the supply side with a buildup in employer power."
At the moment, Passman says, his organization is a "niche player" in purchasing: "We find little places to save our members money." If a health care company plans a huge increase in premium, Passman's group says, "Okay, carve out employee assistance programs or pharmacy. Now, how much?" If it can, LBGH then provides the carved-out service at a savings.
However, he adds that LBGH is becoming a purchasing cooperative. When this function begins to operate in about a year, it will allow smaller employers to offer more plans to their members. "When this happens," Freeport-McMoRan's Gettys says, "we may offer our employees pool choices."
LBGH isn't stopping there. "We also do the risk adjustment," Passman notes. And quality control. LBGH conducts many surveys, including an ambitious Health Plan Employer Data and Information Set (HEDIS) data collection project, patient satisfaction studies, clinical outcomes studies, surveys of human resource manager satisfaction, health risk assessments and benefit design studies. It provides member companies with basic background on health plans, and offers a dental network, drug testing, an employee assistance program, HMO administrative services, outpatient lab work, pharmacy benefits, vision care and (of course) PPO and managed care plans.
Also included: a statewide PPO. "This is not the way the market is going," comments Passman. "The trend is toward point-of-service. But some employers have a few people, retirees usually, left in indemnity plans. Fifteen to 20 people give them no purchasing power, but a statewide pool of 30,000 to 40,000 people attracts interest.
Gettys also praises the alliance's role as an advocate of managed care. "There are people who don't like managed care," he says, "and the alliance has worked to create an environment in which managed care can thrive."
"We will never get the prices of the last couple of years," Passman adds. "They were lower than they should have been. But we think we can command lower prices than employers might otherwise get. In other states, such arrangements have allowed employers to increase choice while saving 10 to 20 percent."
Says Passman: "We are meeting with area physicians next week, and this is the one missing component, the last piece of the puzzle. We want to survey physicians annually on their relationship with the various plans–the amount of paper work, contracting policies and so forth. If 20 percent of the doctors in a plan are not going to renew, we need to know that before recommending the plan to employers.
"The problem is, I think, that a lot of the doctors think we are so pro-managed care that all we want is positive data. For our part, we think some of them want to turn the clock back to the 1950s. We have to overcome these doubts. If any player in the equation is mistreated or feels mistreated, quality of care suffers."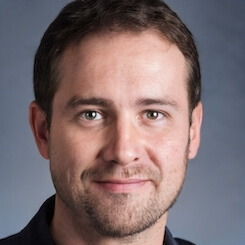 Paul Lendner ist ein praktizierender Experte im Bereich Gesundheit, Medizin und Fitness. Er schreibt bereits seit über 5 Jahren für das Managed Care Mag. Mit seinen Artikeln, die einen einzigartigen Expertenstatus nachweisen, liefert er unseren Lesern nicht nur Mehrwert, sondern auch Hilfestellung bei ihren Problemen.