The battle over legislation that would bind private insurance plans to consumer protection measures, while lifting their exemptions from the Employee Retirement Income Security Act, is starting to wear down its champion in the Senate. New York Republican Alfonse D'Amato, trying to force a vote on the Patient Access to Responsible Care Act before Congress adjourned last month, threatened to attach it to pending legislation. But the chief sponsor in the House, Georgia Republican Charles Norwood, urged fellow congressmen to ease up on the gas pedal.
Norwood prevailed, and instead of a hasty vote on the bill, there will be full-scale hearings when Congress returns next month. The measure includes several constraints on health plans that ERISA now preempts. The most significant mandate: Managed care plans would be legally liable for injuries patients suffer as a result of plans' actions.
But it's not only the Republican leadership that's split over this legislation. The National Federation of Independent Business and the Health Insurance Association of America strongly oppose the measure and are pressuring rank-and-file Republicans to abandon their support. However, some Republicans don't want to put added pressure on D'Amato, who is up for re-election next year, by opposing the bill.
There's not exactly unanimity among HMOs, either. Karen Ignagni, president of the American Association of Health Plans, said the bill would result in health plan "micromanagement," increased costs and higher premiums. But some major AAHP members–including Kaiser Permanente, HIP Health Insurance Plans and Group Health Cooperative of Puget Sound–believe managed care legislation is inevitable and endorse many of the consumer protection principles in the bill.
However it may eventually be mandated, consumer protection in health care is gathering support in Washington. Just before this issue of Managed Care went to press, President Clinton announced his support for a plan that would obligate insurers to observe a consumer "bill of rights." A 34-member presidential advisory commission drafted the proposals, including one that gives consumers the right to appeal denials of care or coverage to an independent arbiter. Clinton called on Congress to enact the measures and ordered administrators of federal health programs, including Medicare, Medicaid and those for military personnel, to guarantee the protections to beneficiaries.
While many lawmakers from both parties, eager to please on a popular issue, are supportive, a few are uttering fighting words. "Clinton Care 2," scoffed Texas Republican Rep. Dick Armey, dismissing the proposal as little more than the president's failed first-term health care proposal masquerading as "minimum national standards."
Expect heavy lobbying on this one; while not rejecting the proposals outright, AAHP gave them a lukewarm reception, warning that they risk "pricing health care beyond the reach" of consumers.
Windfall Boosts Some Managed Medicare Plans
The year 1998 should be a good one for most Medicare+Choice plans. Payments to these managed care plans are expected to exceed earlier estimates by more than $100 million.
As the balance continues to shift in favor of managed Medicare, HCFA expects to spend less than previously estimated on FFS care. Thus, the agency will spend the balance of the appropriated amount for Medicare in each county on Medicare+Choice plans.
In addition, Medicare+Choice plans will operate under a new payment methodology. At one time calculated on fee-for-service reimbursement, payments to managed plans are now based on a 90-10 blend of local payment rates and national averages. Plans are also guaranteed a $367 per-beneficiary, per-month floor. Before the Balanced Budget Act established a floor, some plans had to do with far less.
Behavioral and Maternity Regs Slow To Come
Autumn has come and gone, but new guidelines governing maternity stays and mental health benefits are still nowhere to be found.
Interim rules are still in development, says David Maguire, director of the Department of Labor's Health Care Task Force. The requirements of the Mental Health Parity Act and the Mothers and Newborns Health Protection Act take effect Jan. 1.
The mental health parity law requires plans that offer mental health coverage to set identical annual and lifetime caps on mental health and medical coverage. The maternity stay statute requires plans that offer maternity benefits to allow 48-hour hospital stays after normal births and 96-hour stays for cesareans.
Problems with calculating exemptions to mental health parity requirements, and completion of rules for the Health Insurance Portability and Accountability Act, are blamed.
Plans Spared Hefty Price for Medicare Info
When does a $95 million assessment not hurt all that much? When you thought you were going to get hit with a $200 million bill, that's when.
Managed care plans will have to fork over $95 million for Medicare beneficiary information under FY 1998 legislation funding the Department of Health and Human Services. But the industry is breathing a sigh of relief: Under the Balanced Budget Act, HHS was authorized to assess plans up to $200 million for material developed by the Health Care Financing Administration.
Despite the lower tab, managed care grouses that it should not be forced to bear the total cost of a program that also helps Medicare fee-for-service beneficiaries.
HHS Panel Recommends Safe Harbors
Physicians and other managed-risk sharers who want to avoid federal anti-kickback law sanctions finally have some idea of their options.
An HHS advisory group is recommending that three kinds of safe harbors be created: process, financial and impact varieties.
The process safe harbor requires a written agreement, a defined population, a mechanism for monitoring progress and an enforcement procedure. The financial option would be available in many managed care arrangements involving capitation, percentage of premium, bonuses, global fees and diagnosis-related groups. The impact option could be used by risk sharers who proved that their arrangement didn't increase costs or utilization.
The panel's recommendations are expected to become HHS's interim rules next year.
Take as Needed…
Watch your step. HHS's inspector general will scrutinize health plans and physicians closely in 1998, making sure activities in some 20-plus areas –including home health care, Medicaid mental health services, lab services and hospital billings–are all above board. Other hot buttons: graduate medical education and HMO incentive plans…. Nationally, a dozen managed care organizations dominate Medicare risk contracting, enrolling more than three quarters of all members, according to the Medicare Payment Advisory Commission. The top two: PacifiCare Health Systems, with 21 percent of the Medicare risk market, and Kaiser Foundation Health Plans, with 11 percent…. If the panel charged with developing solvency standards for provider-sponsored organizations fails, it won't be for lack of experience. Judith Ballard and Cecilia Ford, the two HHS Appeals Board members leading the effort, have more 25 years of combined experience in alternative dispute resolution. It will come in handy. The panel, made up of health care organizations, insurers and consumers, has until March 1, 1998, to reach a consensus on the vexing issue.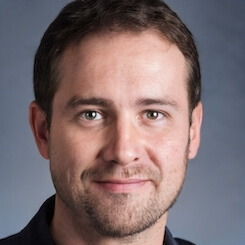 Paul Lendner ist ein praktizierender Experte im Bereich Gesundheit, Medizin und Fitness. Er schreibt bereits seit über 5 Jahren für das Managed Care Mag. Mit seinen Artikeln, die einen einzigartigen Expertenstatus nachweisen, liefert er unseren Lesern nicht nur Mehrwert, sondern auch Hilfestellung bei ihren Problemen.