Now that 2000 is so close, we're done with Y2K worries, right? Not exactly. Federal authorities are concerned that, despite continuing efforts, some state Medicaid programs may not yet have resolved all their Y2K problems. The dangers include a massive disruption in providing services, including payments to providers and determination of applicant eligibility.
How great is the risk? Difficult to assess, experts say. But the growing consensus that there is a "palpable possibility" that at least several states will encounter problems — with the greatest fallout resulting from "unpredicted" difficulties. States that haven't tested — or even developed — their contingency plans clearly are at the greatest risk, according to recent reports from the General Accounting Office and the Health Care Financing Administration.
The nation's most populous states — including California, New York, and Texas — were ranked as "low risk" in the most recent GAO assessment, but other states with significant Medicaid populations, including Massachusetts, New Mexico, and Ohio, were ranked as medium to high risks by the agency.
Some barriers
GAO and HCFA are reviewing possible barriers to "successful remediation," including incomplete contingency plans, failure to develop "hot sites" for disaster recovery, insufficient archiving policies and procedures, risk of county office failures, and insufficient outreach to providers or beneficiaries.
Other key concerns: developing adequate "end-to-end" testing throughout the entire year and lack of involvement of top management officials. By the end of this month, HCFA will have completed its third round of assessments of state operating systems.
Meanwhile, in October, the GAO reported to the Senate Finance Committee that HCFA's actions "have significantly reduced the risk that the Medicaid program will encounter Year 2000 failures."
All contingency plans not reviewed
The report also noted that state business continuity and contingency plans "are crucial" in the process, and that review of all of those plans hasn't been completed. "Without them, if unpredicted failures occur, an entity will not have well-defined responses and may not have enough time to develop and test alternatives," the GAO noted.
Of those plans for 33 states and two territories reviewed in the second round of testing, 11 were considered high risk, 11 medium risk, and 13 low risk, HCFA reported. HCFA also cited difficulties with several management information systems and integrated eligibility systems in various states.
At the time of the report, the GAO concluded that progress had been made, "but much work remains to ensure the continuity of state Medicaid operations into the next century."
"While state risk rankings have generally improved, many issues continue to be unresolved," the GAO noted. In addition, the agency asserted, "many states were reported to have open issues, such as insufficient plan details, inadequate project documentation, and incomplete plans."
States that have not met initial Y2K assessment benchmarks and contingency plans are in the riskiest position, according to the GAO.
According to insiders, HCFA officials didn't dispute GAO's assertions. The official HCFA line: The review of the Medicaid program is proceeding as scheduled.
Several health care lawyers agree that there may be problems for Medicaid programs — but add that determining the pitfalls and failures is problematic, at best. Y2K gurus agree: "We're talking about very large systems here," one says. "I wouldn't feel entirely confident about this."
Another says that the only way to prove full compliance is to reach Jan. 2, 2000 and have no problems. "That will be the proof you were ready," he comments.
Dallas lawyer Scott Davis, a partner in the firm of Gardere & Wynne and a member of its Y2K task force, says there is concern over whether computer programs will work properly to process claims and ensure that payments are made as needed.
The difficulty is that in many states, including Texas, private contractors are involved in handling Medicaid claims under contract with the state. Texas "has been fairly aggressive in auditing private carriers to determine if those contractors are complying," says Davis. "Different states have varied in their efforts. HCFA has been looking at that."
Much uncertainty
Eugene E. Elder, a partner at Akin, Gump, Strauss, Hauer & Feld, notes that the Medicaid situation, like Y2K generally, continues to contain many elements of uncertainty.
"My basic impression is that nobody knows what is going to happen. Predictions range from the scattered inconveniences to widespread disaster — the end of the world," Elder says.
He notes that even the Senate Special Committee on the Year 2000 Technology Problem couldn't make any clear-cut promises. The panel concluded that, despite its comprehensive examination of the issue, it couldn't really say what would happen, because the necessary information "simply does not exist."
The problem is that for Medicaid, as well as the larger health care system, potential problems could have severe consequences, Elder notes. "Obviously, in the health care system, problems could turn into life-threatening situations if equipment or operating systems don't function properly," he says.
Payments to providers
Problems with payments to health care providers could prove to be a more subtle, but still dangerous, destabilizing downside of Y2K glitches, Elder contends.
"If there is a significant disruption in payments, it could cause problems for providers. Everyone wants to make sure that in these huge programs there are no interruptions in payments, because it could jeopardize the stability of those providers."
Elder notes that different estimates of current readiness by providers have been published. "But if you say you have addressed 96 percent of the issues, what does that mean? I don't know," he comments. "Does that mean you've solved them or just appointed someone to study them?"
New Orleans surgeon Donald Palmisano, M.D., a member of the American Medical Association's governing board, agrees that "only time will tell" whether the Y2K problems have been addressed properly in Medicaid programs.
"We've held regional seminars, we've had annual and interim meetings, we've published a solutions book," says Palmisano. "We've done news conferences and multiple media interviews. We think everybody is aware, and we hope everybody will be ready."
The good news, he reports, is that the AMA believes the physician community will be ready and able to handle any problems that arise with the coming of the new year.
More-pressing problems
"Even if all the programs aren't 100 percent compliant, we don't think it will be mission critical," Palmisano says. "There are many other potential emergencies — earthquakes, hurricanes, other natural disasters — and physicians always have been ready. In New Orleans, we train for hurricanes. We're below sea level, and if a levee breaks we have to be prepared."
---
Our most popular topics on Managedcaremag.com
---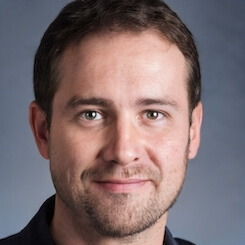 Paul Lendner ist ein praktizierender Experte im Bereich Gesundheit, Medizin und Fitness. Er schreibt bereits seit über 5 Jahren für das Managed Care Mag. Mit seinen Artikeln, die einen einzigartigen Expertenstatus nachweisen, liefert er unseren Lesern nicht nur Mehrwert, sondern auch Hilfestellung bei ihren Problemen.