Minnesota-based HealthPartners works with local leaders in a successful initiative to improve health care in a developing African country.
It's a lush, agriculture-rich land in the Great Lakes region of East Africa. Once a British colony, it is now a country of 23 million welcoming, beautiful people who are inspiring and optimistic in the face of unrelenting challenges, a nation of strong convictions, with opportunities to build on natural resources that include dairy, coffee, and tea.
But it's also a country with more than 1 million AIDS orphans — a place with a life expectancy of 43, where more than half of all children die before age 5 and there is only one physician for 18,000 people.
It's a heartbreaking place where families pretend their dead babies are alive so they can use the matatu (public transportation) from the hospital to their homes to give their babies appropriate funerals. It is a nation where women have bled to death during routine Cesarean sections because they don't have money to buy the thread needed for sutures.
This is Uganda.
Armed with a five-year, $750,000 grant from the U.S. Agency for International Development, Land O' Lakes aproached HealthPartners in 1997 to help dairy cooperatives in rural Uganda establish sustainable, prepaid health care delivery programs. We readily agreed to share our health care management expertise to improve the health and quality of life of the people of Uganda.
Land O' Lakes, a food and dairy cooperative, saw this as an opportunity to help smaller but similar organizations half a world away. For HealthPartners, a not-for-profit family of health care organizations in Minnesota with more than 700,000 members, it was our first venture outside the U.S.
HealthPartners created the Uganda Health Cooperative. We began by working with dairy cooperative members to pool their natural resource — milk — and use some of the proceeds from its sale for prepaid health care services.
In addition, we began educating hospital, cooperative, and community leaders about the steps necessary to set up a prepaid system (or "scheme," as, following British usage, it is positively referred to in Uganda). We've also helped these local leaders learn to develop a benefit structure appropriate to the level of members' contributions. Through the collection of dues — an average premium is about $1.98 per month for a family of four — members receive the health care benefits that they decide as a group to buy. Sixty percent of the group must participate in the scheme to ensure a strong base and avoid adverse selection.
The group-decision process helps members determine the price of the prepayment scheme. Through this process, the extent of benefits is determined for each group. For example, some groups support hospital maternity stays, while others view delivery as something that can occur at home.
To date, the Uganda Health Cooperative has established relationships with five dairy, coffee, and tea cooperatives across Uganda and five health care facilities. By the end of the project, our goal is to establish a locally operated, self-sustaining prepaid health care delivery program that measurably decreases mortality and increases quality of life. The challenges are many, but so are the rewards.
To achieve this goal, we had to increase understanding about prepaid plans; help Ugandans solve their own health care problems by helping them create an infrastructure; and work with local providers to establish an approach to compensation. While this sounds like a lot of work, it has been surprisingly simple. There was strong support for the model from the start; what Ugandans wanted was someone to work through problems with them.
HealthPartners also provides health education to members of the cooperatives and their communities, and customizes and promotes schemes among cooperative groups and others.
Doing well by doing good
Just three years ago, many Ugandan farmers were more concerned about providing health care to their cows than their children. In fact, when we provided bandages to Ugandans for the first time, they put them on their cows. I am amazed at how much has changed since.
Arguably, the biggest change has been the introduction of Uganda's first systems for affordable, cooperative health care. Since March 1999, when we enrolled the scheme's first members, we've supported the establishment of prepaid services for approximately 30,000 people. This system reduces cost to Ugandans, it guarantees access to health services, and it assures continuity of care. The biggest benefit, however, is that the delay in receiving care has been reduced. Ugandan providers also benefit because revenue flow is more predictable, more people can afford health care, customers are retained, and revenue is increased.
Another thing I'm very proud of is that we've helped to increase health awareness and disease prevention through education, nutrition, and self-help training, and by providing mosquito netting in some of the prepayment programs to help reduce the risk of malaria — one of Uganda's leading killers. We've also given Ugandans involved in the project the opportunity to pursue professional careers. We've worked closely with Oracle to develop the HealthPartners Uganda Information System, a computerized database to track encounters.
In Uganda, providers frequently are not paid for their services. For example, Ugandans often leave the hospital in the middle of the night to avoid payment or register under false names so their family members can simply slip away if the person dies. By creating a system where providers have a stronger assurance of being reimbursed, our work has supported the addition of a new hospital maternity wing and two new clinics to serve prepayment members. And we've helped to organize the Uganda Community-Based Health Finance Association, composed of the 12 prepayment programs in Uganda. This is a voluntary association for sharing information and experiences to improve outcomes of care.
HealthPartners is not in Uganda to create a care delivery system; rather, we're there to build on what's already in place. I remind the local people that we're not in Uganda to make its system like that in the U.S., but instead we're there to make it better by adapting tools we have found successful in improving the health of our members.
Much of what we've learned in Uganda has come as a surprise. One unexpected benefit is the perspective we've gained on our own system in Minnesota, after working in a country that spends $12 per person per year on health care. When I return from Uganda, I find myself stepping back from the complexities of U.S. health care systems to look at the basic needs of our members, employers, and providers, and think about how we can most effectively meet those needs by working together. Being in Uganda has given us an opportunity to think about how to provide our members with the best care and service in the most direct, comprehensive way possible.
Another surprise is that Ugandans grasped the concept of a prepaid system very quickly. When we explain who we are and what we do, we talk about HealthPartners as a cooperative, much like the milk, coffee, or tea cooperatives they know. We explain that we are a member-owned health cooperative, set up to provide health care services for our members. Then we explain that our members pay a premium to belong to our plan, and the premium covers health care costs for members and their families. In the U.S., the cooperative concept is often not understood. Yet in Uganda, people get it. They nod their heads and become enthusiastic quickly. This was the biggest surprise for me, and it reminds me of the benefits and simplicity of our model.
One of the most important lessons we've learned is that the Ugandan family structure is different from our own, and health plans must be structured to reflect that. Uganda allows a man to have more than one wife, and the legal definition of a Ugandan family is a man and his children, but not his wives. Working with the cooperative members, we developed a health plan definition for a household to include people who eat from the same pot.
A look at one cooperative
One example of a cooperative we're working with is the Kirinnya Women's dairy cooperative in Naguru, composed mostly of women with children. Two years ago, they banded together to sell milk to get a better price. Acting together, they also set aside part of their milk production to employ a veterinarian and to buy medicine for their cows. Using the same model, they joined the Uganda Health Cooperative to set aside part of the milk to buy health care for their children.
This is a lifesaving improvement over earlier days, in which a Kirinnya woman was often forced to sell her cow to pay the hospital bill when she or her child became ill. With no cow, the woman could not feed her children or sell milk to buy other food or pay their school fees.
In another cooperative, we organized focus groups to learn how the prepayment scheme was working for them. Members were pleased that their children could be seen by a provider, even when the members had limited funds. They were also surprised to hear that their feedback was communicated directly back to the providers, and the providers took this feedback very seriously.
Many say that prepaid health care really doesn't fit in third-world developing countries because there is no health care to manage. On the contrary: We have found Uganda to be a nation of people who respond enthusiastically in support of a model that allows them to take ownership of their health care.
We know there are people receiving care today who couldn't before because they now have the ability to do so. And although long-term results are not yet known, we have received invitations to take the Uganda model to other countries.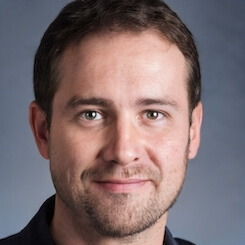 Paul Lendner ist ein praktizierender Experte im Bereich Gesundheit, Medizin und Fitness. Er schreibt bereits seit über 5 Jahren für das Managed Care Mag. Mit seinen Artikeln, die einen einzigartigen Expertenstatus nachweisen, liefert er unseren Lesern nicht nur Mehrwert, sondern auch Hilfestellung bei ihren Problemen.