Imagine winning the lottery. But before you get too carried away, also imagine you have 10 kids and lots of poor relatives. Now you have some sense of what it's been like for states to decide how to use $8 billion in tobacco settlement money. According to a July survey by the National Conference of State Legislatures' Health Policy Tracking Service, 558 bills concerning tobacco-settlement funds were introduced; 91 have been enacted this year.
Six states have not yet decided how to spend their windfall. Voters in Arizona, Arkansas, Oklahoma, and Oregon will have a say in November. Missouri and Pennsylvania will probably leave it up to their legislators next year.
NCSL found that states allocated $4.7 billion, or 58.2 percent, of the $8.2 billion available to them in fiscal years 2000 and 2001 to health-related activities (see chart below).
With 44 million uninsured nationally, rising prescription drug prices, and Medicaid-funding deficits in many states, health services are a high priority. Thirty-eight states appropriated $3.5 billion to fund access for the working poor and indigent. A wide range of programs were included: Medicaid, primary care, dental health, telemedicine, teen pregnancy, screening at-risk newborns, and public insurance, to name a few.
New Jersey will use $100 million of tobacco money in fiscal 2001 to fund Family Care, which expands Medicaid to the middle class and working poor. Washington appropriated $153 million for its Basic Health Plan, which covers the working poor. Indiana allocated substantial funds for community health centers, minority health, and reimbursing hospitals for charity care.
An NCSL survey indicates that programs for the elderly and disabled are high priorities, with 12 states appropriating $268 million. Florida is funding community care and Medicaid waivers for assisted living and home- and community-based care for the elderly. Illinois, Michigan, and New Jersey are leaders in funding pharmaceutical assistance programs for the elderly.
How proceeds from the multistate settlement signed in 1998 found their way into these categories sometimes made for high drama, political brinksmanship, and strange bedfellows.
Organizers of the Fund for a Healthy Maine began to plot strategy two years ago, months before the start of the legislative session that would determine how to spend the money. The Maine Public Health Association called a meeting of advocacy groups and allocated the anticipated $111 million to such initiatives as increased access to care, prescription assistance for the elderly, getting people to stop using tobacco, and keeping them from starting to use it.
By cultivating early support from legislative leaders, the group kept its plan intact. Independent Gov. Angus King's proposal would have given priority to the state's growing Medicaid deficit. The Fund saw this as a bottomless pit and argued Medicaid is a general-fund expense.
In the end, a state budget surplus, the support of the House speaker, and careful planning gave the fund what it had worked for, including spending to reduce the use of tobacco equalling 164 percent of the Centers for Disease Control's per-capita recommendation for new allocations.
"One of my primary activities will be to reconvene the group, because we know that funding's going to be under attack," says American Lung Association of Maine Executive Director Ed Miller, who will become president of Maine's Public Health Association next month. "Medicaid shortfalls are the 800-pound gorillas that we're going to have to keep out of this fund."
Antitobacco groups aren't happy that, nationally, less than 10 percent is being spent on programs to keep people from starting to use tobacco or to get them to stop. "When we do polls, most people assume that some of the money is going towards solving the problems caused by tobacco use," says Sarah Hutchinson of the Washington-based Campaign for Tobacco-Free Kids. "That's happening in some states, but it's not happening at all in others."
Hutchinson applauds Maine, Minnesota, Indiana, Maryland, and Ohio for using tobacco money to fight the use of tobacco. Connecticut, Michigan, and North Dakota have dedicated no new money for that purpose.
In Kentucky, the nation's most tobacco-dependent economy, an alliance between opponents of tobacco use and tobacco growers resulted in $5 million being allocated to discourage tobacco use. That places the state 31st in per-capita spending.
"We agreed to support continuation of federal tobacco price supports," says Lynncarol Birgmann, executive director of Kentucky Action, a coalition of 60 public health organizations. "In return, the Kentucky Burley Tobacco Growers Cooperative agreed to support Kentucky Action initiatives that make it harder for Kentucky kids to have access to tobacco."
On the ballot
In November, voters in Oregon may have three options for what to do with the money. Ballot Measure 89 was passed by the legislature and referred to voters when Democratic Gov. John Kitzhaber, M.D., threatened a veto. It creates a trust fund with settlement proceeds and funds a broad array of programs.
Ballot Measure 4 is supported by the state's hospitals and HMOs. It would put tobacco money in a trust fund and spend only the interest, mostly on the financially troubled Oregon Health Plan, Kitzhaber's brainchild when he was Senate president.
According to Tom Novick, senior vice president of M&R Strategic Services, a political consulting and public relations firm, neither measure adequately funds anti-tobacco activities, and Measure 4 won't generate enough money to save Oregon Health Plan. Novick represents the Cancer, Heart and Lung associations.
Polls indicate that 72 percent of Arkansas voters favor Initiated Act 1, Republican Gov. Mike Huckabee's proposal to spend the state's tobacco proceeds on health care initiatives. When his bill was stymied by rural legislators, the Committee for a Healthy Arkansas collected signatures to put it on the November ballot. The point of contention? Financing of three new buildings for agricultural and medical research.
"Everyone seems to be on board with the prevention component and the Medicaid expansion portion of the initiated act," says Bill Paschall, whose Little Rock firm is handling the campaign to pass the initiative. "These buildings seem to be the main sticking point."
---
Our most popular topics on Managedcaremag.com
---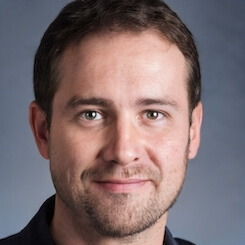 Paul Lendner ist ein praktizierender Experte im Bereich Gesundheit, Medizin und Fitness. Er schreibt bereits seit über 5 Jahren für das Managed Care Mag. Mit seinen Artikeln, die einen einzigartigen Expertenstatus nachweisen, liefert er unseren Lesern nicht nur Mehrwert, sondern auch Hilfestellung bei ihren Problemen.