At a glance
Health Policy Corp. of Iowa, Des Moines
Purpose: To gain control over employee health care costs
Strategy: Direct contracting with providers
Number of employers involved: 25
Number of employees covered: 40,000
Percentage of Des Moines area employees covered: 20
Hurdle to overcome: Meeting needs of employees in rural parts of Iowa
Des Moines area employers didn't feel they had much control over their health care investment. Dogged by soaring costs and a sense that they weren't getting good value for their money, even the region's largest companies were frustrated and felt vaguely cheated.
"Our members had a feeling that they were helpless, just writing out blank checks to health plans," says Paul Pietzsch, president of Health Policy Corp. of Iowa (HPCI), which represents 25 companies employing 20 percent of the local work force.
After three years of discussion and debate, HPCI members decided to shed their old arrangements and do the health care purchasing themselves. Through the newly formed Community Health Purchasing Corp., employers such as Pioneer Hybrid International and the Des Moines Register have begun buying health care directly from local integrated delivery systems (see related story, page 19).
HPCI has moved to direct contracting gradually, trying not to shock the system or alarm covered employees. Last year the coalition worked with one provider-owned integrated delivery system; this year, it will add a small staff-model HMO and another provider system. Over time, HPCI plans to expand its contracting efforts to any qualified health system that applies.
Pietzsch and the employers hope to change the way the provider community does business. They want doctors and hospitals to compete by attracting individual patients, not by filling the requirements of each HMO.
The coalition wants to see provider productivity increase, but instead of defining that as, perhaps, more patients per hour or fewer emergency room visits, it defines it as improvement in patients' health status.
Before, no one was happy
The previous HMO contracting method pleased nobody, Pietzsch adds. Doctors were being harried by three or four sets of HMO guidelines, their judgment was being reviewed by a score of utilization review committees and they weren't getting much out of it.
Meanwhile, employers were fretting, spending big bucks but not getting much back that they could measure.
"Every hospital and every doctor belonged to every health plan, but was not committed to the success of that health plan," Pietzsch says. "They were just there because they had to belong to the health plan. It was a bad situation." To take control, HPCI employers are funding a new product called IA Care themselves and offering their 40,000 employees a choice among competing integrated systems. The company managers in charge of health benefits meet once a month to discuss problems and make decisions.
Health systems now have to cope with new financial risks and jump into bare-knuckled price brawls. Meanwhile, they must continue to meet the insurance companies' demands–most providers and systems still have several HMO contracts in place as well.
Now, the field is level
Under the new direct-contracting scheme, each system has agreed to provide a standard set of benefits for a capitated rate. HPCI's employers are only paying a rock-bottom premium for employee health care benefits–the monthly amount quoted by the health system offering the lowest price. But HPCI will make risk-adjusted payments to providers to keep the playing field level.
Individual HPCI employers still don't want to talk about their decision–none agreed to be interviewed by Managed Care. But Des Moines providers are generally happy about the change and willing to say so. Medical providers say they're prepared to take on direct contracting, though they do wonder whether the employers will stick with the new initiative and whether employees will be comfortable with it. (Patient satisfaction surveys will tell that tale.)
Direct contracting is just one of the forms that change has taken in this rapidly evolving market. While Des Moines isn't in the advanced stages of managed care contracting yet, integrated delivery systems are coalescing, and managed care penetration is climbing rapidly, notes Michael Richards, M.D., president of the 200-doctor Iowa Physicians Clinic. Managed care penetration climbed from 11 percent in 1994 to 20 percent in 1995.
"We're just getting into the accelerated phase of change," Richards says. "I think the transition from a heavily discounted fee-for-service market to a capitated market is difficult for everybody. We're caught in the middle, having a significant amount of our business on the fee-for-service side and moving over to a tighter capitated market."
Contracting directly with the HPCI employers speeds the process. To accept risk as a direct contractor, providers are making changes–such as investing in information resources–that they would have had to make anyway, says Steve Gleason, D.O., chief executive officer of 90-physician Mercy Medical Clinics, a hospital-affiliated practice.
"We're going to have to find a better way to manage risk," Gleason says. "The more we manage risk, the more we recover our autonomy."
He and his colleagues are very happy about the HPCI decision, which he feels will work in favor of any efficient system. "I'm comfortable with it because our whole system is adaptable," Gleason says, adding that rigid delivery systems won't do well.
Richards, for his part, is a bit more cautious. "I think the jury is out as to whether direct contracting is going to be more cost-effective," Richards says. "We've all grown up with insurance companies, and there are certain roles that the insurance companies have filled beyond just financing care, such as providing information. It's still not clear whether we'll have as good information under direct contracting."
The rural challenge
Also, it's not clear whether big HCPI employers will be able to stay with direct contracting for the long term, Richards says. Iowa Physicians, with 48 locations across the state, is in a relatively good position to meet the needs of a large direct-contracting employer group, he says. Still, even his group is city-oriented; just under one-half of his physicians are in the Des Moines area.
HCPI's companies may find it difficult to find enough providers to meet their needs outside the Des Moines area, though, Richards says. At least in rural Iowa, direct contracting employers are likely to miss their health plans.
"Even though the businesses are in town, people live 60, 70 or even 100 miles away from work. Companies pretty much do business across the state," Richards says. "One of the disadvantages when you look at direct contracting is that it's very difficult to come up with a completely networked package."
Still, Richards is enjoying the new arrangement. "Always before, even with well-meaning HMOs, it's been sort of like that parlor game where one person whispers into the next person's ear. Messages come out a little jumbled, and you can't always do what the purchaser wants," Richards says. "It's been pleasant to work directly with purchasers."
–Anne Bilodeau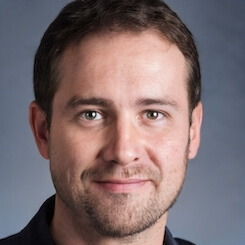 Paul Lendner ist ein praktizierender Experte im Bereich Gesundheit, Medizin und Fitness. Er schreibt bereits seit über 5 Jahren für das Managed Care Mag. Mit seinen Artikeln, die einen einzigartigen Expertenstatus nachweisen, liefert er unseren Lesern nicht nur Mehrwert, sondern auch Hilfestellung bei ihren Problemen.