At a glance
Chicago Health Plan Value Project
Sponsor organization: Chicago Business Group on Health
Purpose: To make possible informed decisions on purchasing managed care
Key conclusion: Health plan costs varied widely, and not necessarily with quality
One research finding: 80 percent of employees had seen a primary care physician last year, but 16 percent reported "not completely following the recommended treatment or taking medications"
To win over HMO patients, it takes more than good medical care: Physicians and employers are both responsible for crucial pieces of the satisfaction puzzle.
That was among the conclusions of a comprehensive study conducted by the Chicago Business Group on Health, a Midwest Business Group on Health member coalition that includes some of the area's largest employers.
Companies such as Ameritech, Northern Trust Corp., Sears, Roebuck and Co. and United Airlines had taken to heart a 1993 study comparing Chicago's health plan costs and concerns with those of other major markets. That earlier study had found that neither these companies nor their employees had enough information to make managed care buying decisions wisely.
CBGH employers decided to conduct a comprehensive survey of their own, which would evaluate managed care companies and provide a standard by which to make future evaluations.
In partnership with health plans, CBGH developed the Chicago Health Plan Value Project. CHPVP was intended to go beyond a mere critique, establishing a reasonable standard by which employers and employees could judge the health care services they were buying over the next several years.
"Our intention was really to improve the quality of care and services being provided, as well as to learn why there are different levels of service and cost," said Larry Boress, vice president of the MBGH.
Even though CBGH employers are relatively sophisticated and able to devote significant staff power to benefits administration, members still weren't finding out what they needed to know.
Northern Trust Corp., a Chicago-based financial services company with 7,000 employees, had been conducting its own satisfaction surveys for several years, notes Joyce Cook, manager of benefit planning. Still, her department didn't have all of the information it wanted.
"By participating in this study, we had the opportunity to examine our results against the norm of the group," Cook says. "We were getting a much broader picture."
Learning what employees thought
Retaining the consulting firm Hewitt Associates to do the survey analysis, CHPVP administrators sent satisfaction surveys to 22,000 randomly selected employees within the member companies, drawing 7,000 responses. Benefit managers at participating employers also filled out surveys detailing their feelings about their health plans, as well as listing their priorities for managed care.
Hewitt Associates did an operational assessment of health plan performance as revealed by survey responses, considering more than 2,000 clinical and operational measures. Plans were ranked on a smaller set of more important "benchmark" criteria.
Hewitt also did a cost analysis of the health plans, grouping the plans by type and adjusting the analysis for demographics, geography and plan design. (The study included HMOs, preferred-provider organizations and point-of-service plans.)
In addition, CHPVP sought to evaluate health plans according to Health Plan Employer Data and Information Set measurements. But because of incomplete data and a lack of comparative referents, the group concluded that for its purposes at present, "HEDIS scores are not sufficiently refined or mature to drive employer value decisions."
Survey results from employees were generally good news for the participating health plans, which included Aetna, United Health Care affiliate Chicago HMO Ltd., CIGNA, the local Blue Cross/Blue Shield plan, Humana, MetraHealth and Rush Prudential Health Plans. Eighty-four percent of the employees polled told Hewitt they were satisfied with their managed care plan's performance over all. Ninety percent expressed satisfaction with the physicians and hospitals in their managed care plans.
Still, the plans have work to do before they pass the employers' muster. Even after adjusting for demographics and geography, similar health plans charged widely varying rates. Some plans managed to keep premium costs 28 percent below the average, while others came in at 42 percent above. Even within a particular type of plan–just HMOs, for example–costs varied by 25 percent.
The study has shown that high quality care needn't be high-cost care, notes Dennis Nirtaut, managing director of compensation and benefits for the consulting firm Andersen Worldwide SC, an 82,000-employee company based in the Chicago area.
Some plans earned high quality ratings, yet charged reasonable rates. The others, says Nirtaut, will have to find a way to match that feat. "We've identified the shortcomings of particular plans, and we're sitting down with these organizations to share results," he says. "We're expecting them to make a plan to achieve improvements in areas where they have problems. We've probably taken some things off the back burner–things that the health plans were planning to get to eventually, but haven't yet."
Employees, too, have new ways to evaluate health plans. Historically, what has worried employees most is the amount they actually have to shell out, including premium, deductibles and copayments. Talking to colleagues at other companies hasn't helped much.
"One of the things we found is that health plans are different for every employer," said MBGH's Boress. "You may have a $20 copay and I may have a $10 copay, even though we have the same plan."
Primary care access–particularly ease of setting appointments, length of time waiting on the phone and after-hours emergency care–was very important to employees. They also cited the quality of primary care physicians as a major concern, taking note of thoroughness, effectiveness, openness and appropriate referrals. But no matter how much employees liked a health plan or its providers on other counts, they were still fairly dissatisfied if they thought they were spending too much.
Now companies can give their employees better information, and the employees can take their peers' ratings of primary care access, member services and cost into account when they select a plan. At Andersen, for example, Nirtaut has produced a brochure explaining the results of the study and encouraging employees to make use of the quality data.
"For the very first time, we have given them an additional element: We're showing what other employees think," Nirtaut says. "They are able to compare, plan to plan, in terms of how convenient a plan is, how satisfied other employees were and so forth."
The study was completed in July 1995, and the results are still being disseminated. But Northern Trust's Cook is already confident that the data won't go to waste. Based on the study's results, her company has redesigned its indemnity benefits–with higher deductibles and out-of-pocket costs–in order to encourage the HMO option. Since the benefit changes, Northern Trust has increased its HMO enrollment from a little better than 60 percent of total employees to just under 70 percent.
Says Cook: "That's a pretty significant change in one year."
–Anne Bilodeau
---
Our most popular topics on Managedcaremag.com
---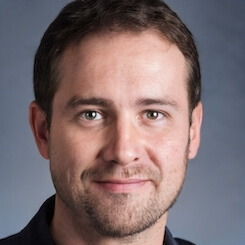 Paul Lendner ist ein praktizierender Experte im Bereich Gesundheit, Medizin und Fitness. Er schreibt bereits seit über 5 Jahren für das Managed Care Mag. Mit seinen Artikeln, die einen einzigartigen Expertenstatus nachweisen, liefert er unseren Lesern nicht nur Mehrwert, sondern auch Hilfestellung bei ihren Problemen.