Last month, we reported that the nation's governors had "rescued" Medicaid reform by coming up with a compromise that would give the states "complete flexibility" to determine the amount, duration and scope of services, using "all available" health care delivery systems without obtaining federal permission. All together now, can we identify any potentially unpopular ideas in that? In a spasm of professional courtesy, the Hill and the White House waited until the last governor had left town–and then started blasting.
Millions would lose their guarantee of coverage! Nursing home standards would fly out the window! Adult children would go bankrupt to pay for Mom and Dad! The compromise plan began to ship water almost immediately, and the Senate Finance Committee drilled a few more holes in the hull by holding immediate hearings.
Health and Human Services Secretary Donna E. Shalala produced a long list of administration complaints about the compromise that President Clinton had hailed only days before. Besides creating an uncertain future for millions of low-income people, the proposal would have allowed states to tax hospitals and other health care providers to raise part of their "matching" funds, as was done in the mid-1980s.
The apparent upshot is that the president no longer backs the plan. The administration points out that the measure would actually increase federal spending by lowering the states' share of Medicaid from 50 percent to 40 percent. Controlling the federal deficit, amusingly, was the purpose behind reforming the system in the first place.
Will Amendments Doom Insurance Reform Package?
When the Kassebaum-Kennedy health insurance reform bill providing for portability and removal of pre- existing condition restrictions finally goes to the Senate floor this month, Republicans promise to propose amendments on the hotly debated topics of medical malpractice, medical savings accounts, self-employment deductions and collective bargaining.
The issue is touchy. A barrage of controversial amendments could endanger the measure. On the House side, however, the outlook for a similar bill is brighter: New Jersey Republican Marge Roukema's proposal has already attracted 170 Democratic co-signers.
FTC Chairman Sees Perils in Antitrust Relief
Federal Trade Commission Chairman Robert Pitofsky testified against a measure introduced by Republican House Judiciary Committee Chairman Henry J. Hyde of Illinois to loosen antitrust standards for provider networks sharing information about costs, sales and price if those networks also are partially funded by their members, have quality review programs in place and coordinate care.
Pitofsky argued that the definition didn't go far enough and would allow relatively informal groups to band together in ways that would threaten the livelihoods of others.
Arkansas Lincoln Seeks To Speed Medicare Surveys
Rep. Blanche Lambert Lincoln, Democrat of Arkansas, has introduced legislation (H.R. 1004) to dynamite the backlog of Medicare certification surveys.
For months, the budget stalemate has crippled the state health departments that conduct such surveys under contract with the Health Care Finance Administration. These departments are concentrating on recertifying existing services rather than evaluating new ones. About 2,000 requests in 19 states are in the queue. In the meantime, newly built hospices, surgery and dialysis centers and rehab units sit empty.
In response, the Lincoln bill would require home health care recertification every 36 months instead of every 15 months. Health plans also could pay federally approved certifying organizations, such as the Joint Commission on Accreditation of Healthcare Organizations, to conduct initial surveys. They would also be able to choose among various levels of accreditation and cost. Opposition, as they say, can be expected.
Then There's the Matter of Speed At the FDA
Under the Food and Drug Administration reform bill introduced in the Senate by the GOP's Nancy Kassebaum of Kansas, drug and medical device manufacturers could give doctors peer-reviewed studies about unapproved uses of FDA-approved drugs. Included would be approved drugs that are being used in unapproved ways to treat childhood cancer (about 70 percent of cancer treatment prescriptions, in general, are off-label). At present, such information may not be disseminated unless physicians request it. Critics of the measure, of course, fear the spread of untested therapies could lead to drug-related tragedies.
Also under the reform measure, drugs for life-threatening or debilitating conditions would have to be approved in 120 days or fewer, with 180 days for other medications (the present deadline is 180 days, although in some cases, approval has taken years). The agency would also be forced to contract for reviews if it cannot clean up its backlog by July 1998. In some cases, only one clinical trial would be required.
Also in the works: more corporate cooperation on the design of clinical protocols.
Naturally, the FDA maintains that it has been approving drugs fast enough and doing a good job of reforming itself. Drug approvals average one year, testified FDA chief David A. Kessler, with drugs for AIDS and other life-threatening illnesses beating even Kassebaum's deadline. Kessler in effect warned the senators that should a shortened schedule result in a tragedy, they should not go crying to him.
Take as Needed…
Dollars for green cards is the thrust of a bill introduced in the Senate by Wyoming Republican Alan Simpson and approved by the Senate Judiciary Immigration Subcommittee. Hospitals and other employers that try to get green cards for foreign workers, such as physicians, would have to cough up $10,000 or 10 percent of the worker's total compensation, whichever is greater. The money would go into a fund to reduce dependency on foreign workers–in other words, to train or retrain Americans to do the job. That fees could be used to train more doctors and nurses when these professions are already in oversupply was an irony not lost on the witnesses who opposed the measure…. Why is the Medicare hospital trust fund losing money sooner than expected? Although it was not expected to begin losing money until 1997 (and was, in fact, supposed to increase by $4.7 million last year), this pivotal stash instead plunged $35.7 million last year. Whether this is an anomaly or a huge miscalculation that could derail every health reform initiative between now and the millennium remains to be seen. The really big issue on the Hill is who knew about this and when did they know it. Hearings were even held to sniff out a cover-up. The answer, presumably, will come another day…. The Health Care Financing Administration has issued new coding software containing 87,000 coding combinations. Effects on physicians, the agency insists, will be minimal.
–Jean Lawrence
---
Our most popular topics on Managedcaremag.com
---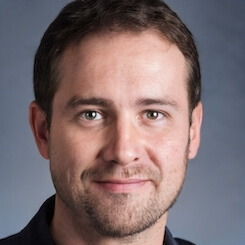 Paul Lendner ist ein praktizierender Experte im Bereich Gesundheit, Medizin und Fitness. Er schreibt bereits seit über 5 Jahren für das Managed Care Mag. Mit seinen Artikeln, die einen einzigartigen Expertenstatus nachweisen, liefert er unseren Lesern nicht nur Mehrwert, sondern auch Hilfestellung bei ihren Problemen.