When Majority Leader Robert Dole of Kansas announced he would leave the Senate, Massachusetts Democrat Edward M. Kennedy accused him of leaving a "poison pill" behind by backing Republican demands that medical savings accounts be retained in the final version of the Kennedy-Kassebaum health insurance reform bill. MSAs, of course, are tax-free accounts that would be set up by employers or individuals to cover expenses not paid by high-deductible health policies. Under a deal cut by Dole the day before he left, the Republicans are backing a "test" allowing small businesses and the self-employed to set up the accounts. After three years, the accounts would be extended to large employers and individuals, unless Congress nixes the idea. The Democrats had wanted a much more limited tryout, with congressional action required to extend it. Kennedy, for one, has voiced strong opposition to the GOP proposal.
Mental health parity, requiring insurance companies to offer equal amounts for mental and physical care, which has also been a sticking point, was dropped in favor of a study under the Dole deal, as was a House proposal to limit malpractice awards.
Yet all of this is far from a done deal. Conferees have not even been appointed. MSAs, in any form, are prime veto bait. In addition, business moguls are pushing for retention of the so-called MEWAs, multiple-employer welfare arrangements or (if you prefer English) interstate insurance-purchasing coalitions of small employers. Most insurance and state government organizations are opposing these things. Concluded another legislator, "Until there is a deal, there is no deal." Never more true.
Democrats Claim Medicaid Plan Lacks Horsepower
House Republicans have introduced a Medicaid reform bill that closely parallels the proposal worked out recently by the nation's governors. Critics of the measure say it veers away from making Medicaid a clear entitlement, undercuts the minimum amount the states must kick in to trigger federal matching, makes it more likely that the states will tax health care providers to raise the state portion and repeals provider payment safeguards.
Packaged with welfare reform, this latest offering would reduce the growth of Medicaid spending by $72 billion over six years (halfway between the former Republican target of $85 billion and the president's vision of $59 billion). Democratic governors were underwhelmed, the consensus being that "block grants" were back. "[It] looks like the car we ordered," remarked a spokesman for the Democratic Governors Association, "but when we opened the hood, we found it wasn't the engine we bought." (Alert readers will recall that the GOP tends to favor turning the money over to the states in block grants, while the Democrats want to preserve Medicaid as an entitlement with long federal apron strings attached.) Action is still possible this year, although the Republicans would probably have to override a veto.
Medicare's Cough Could Reach Voters' Ears
Pronounced dead months ago, Medicare reform is trying to sit up again as voters react to repeated reports of the insolvency of the Medicare hospital trust fund, now slated to swoon in early 2001, five short years from now. The debate is, by now, as stylized as a minuet in a Merchant-Ivory movie: The Democrats say Republican cuts in Medicare are too extreme. The Republicans say the president is pandering to elderly voters when he attacks GOP proposals. The administration proposed cutting Medicare growth $116 billion over the next six years, mainly by nicking hospitals. No, said the Republicans, cut $168 billion instead, and they promptly passed such a measure in the House. The Senate basically concurred, slicing off $158 billion over six years. These stands, however, came in the form of resolutions and are nonbinding.
The $116 billion figure, the administration insisted, would shore up the system until 2006, time enough to come up with something else. "We can put 10 years on that trust fund right now," the president said. "We ought to just do it." The administration is also recommending formation of an advisory group to figure out what to do with the baby boomers when they start tapping the system in 2010. "The president," intoned nominee-apparent Dole, "is trying to frighten America's senior citizens" (thus alerting them to the fact that they should be frightened). And so the dance continues.
Privacy Perils in New Technology Prompt Legislation
Genetic testing, giant health data banks, lifetime records on a magnetic strip–nobody has any secrets anymore. To protect the consumer against medical technology's potential threats to privacy, Washington state Democrat Jim McDermott has introduced H.R. 3482, the Medical Privacy in the Age of New Technologies Act. "If we don't address the issue of privacy," he says, "we may inadvertently drive people away from seeking health care."
Under the bill, patients would be allowed to look at their records under certain conditions (a privilege now assured in only 28 states) and be assured that electronic transmission of their information was properly protected and dissemination restricted (with some emergency and public health exceptions). In introducing his bill, McDermott noted that other measures, such as one introduced by Utah Republican Sen. Robert Bennett, did not provide enough safeguards. Bennett's staff, predictably, begged to differ.
Take As Needed…
Quick save of the Agency for Health Care Policy and Research budget came from Senate Budget Committee Chairman Pete Domenici and Tennessee Republican Bill Frist during debate on the 1997 budget resolution. The so-called "esoteric" nature of health research–not to mention incendiary clinical practice guidelines–had imperiled the agen- cy's funding, which was set to be cut $46 million a year, beginning in 1997, before the senators intervened. In earlier hearings, AHCPR administrator Clifton Gaus reported the agency was rethinking its clinical practice guidelines and wanted to become a "science partner" with private and public organizations…. Meanwhile, AHCPR is seeking suggestions on its research pri- orities, with comments due July 29. Contact Carolyn Clancy, acting director, Center for Outcomes and Effectiveness Research, 2101 E. Jefferson St., #605, Rockville, MD 20852…. The Health Care Financing Administration has polished off 23 regulations since last fall and is expected to publish 44 final rules and 38 proposed rules in the next six months. Coming up: rules on Medicare conditions of participation, Medicare hospital payment under the prospective payment system and physician pay under the resource-based relative value scale, as well as the ever-popular rule on determining the reasonableness and necessity for procedures under Medicare. In November, look for a final rule on the Clinical Laboratory Improvement Amendments of 1988.
–Jean Lawrence
Not all ailing Medicare patients
are in fee-for-service medicine
Critics of Medicare HMOs claim they save money mostly by signing up healthy people to begin with. Not necessarily, replies the American Association of Health Plans, citing data from a 1992 study showing that although heart patients were more numerous in fee-for-service medicine, patients with some other costly conditions were as common in HMOs.
---
Our most popular topics on Managedcaremag.com
---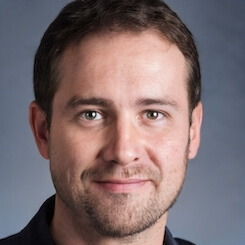 Paul Lendner ist ein praktizierender Experte im Bereich Gesundheit, Medizin und Fitness. Er schreibt bereits seit über 5 Jahren für das Managed Care Mag. Mit seinen Artikeln, die einen einzigartigen Expertenstatus nachweisen, liefert er unseren Lesern nicht nur Mehrwert, sondern auch Hilfestellung bei ihren Problemen.