By Michael J. Folio, J.D.
It may sound silly, but managed care contracting is a marriage, a form of medical matrimony. And what do couples do before getting hitched? Date, meet the parents and discuss all those important issues: kids, careers, religion, goals. Likewise, before you don your formal garb and dance down the aisle with a managed care company–HMO, independent practice association, physician-hospital organization, preferred-provider organization, etc.–you should do some "prenuptial" planning.
Not surprisingly, marriage is risk–identifying, sharing and managing risks. But if you don't prudently plan a managed care marriage you could be mired in ruinous risk, leaving your balance sheets dripping in red and fostering a stagnant medical market. So let's "prenuptially" plan your medical marriage. The first step? You guessed it!
Picking a "spouse"
While diversification is dandy, bigamy may be bad. Unfortunately, many physicians, wanting to preserve market share, sign up with all or most available managed care organizations, hoping and praying that one of the plans will flourish. But too many managed care contracts can spoil a physician's practice. Doctors who oversign risk diluting their market or aligning with a floundering health plan, inviting hassles and high costs. Some consultants recommend that no more than 10 to 20 percent of a physician's patient revenues should come from one managed care plan in mature markets.
What's the magic in finding a managed care organization? Due diligence! Treat the candidate like a company on the auction block, as if you are a bidder shopping to buy its wares. Gauge its financial and strategic strength. Check its financial statements, marketing goals, merger plans and cost projections. But don't stop there. Dig deeper. One of the best barometers is pending or contemplated lawsuits, especially over utilization review and quality assurance issues. These suits may tell how the company runs its business, and therefore may send a warning that when the honeymoon ends you could be battling the managed care organization over UR matters.
Managed care organization member enrollment and exit statistics are also important. If the plan's revolving door spins rapidly, its patient base may be unstable and it may have a disproportionate number of high-risk, high-acuity-level patients, resulting in adverse selection, especially under capitated contracts. A mass patient exodus or dwindling member enrollment may mask patient dissatisfaction or UR tussles and plan-physician turf wars. Patient satisfaction surveys and questionnaires should be checked. Sloppy strategic planning may appear as high patient premium increases or high targeted and actual hospital utilization rates and average lengths of stay, reflecting a managed care organization teetering on insolvency.
Physician infidelity also could be trouble. High turnover rates may signal provider dissatisfaction. Check the company's physician participation directory. Determine whether the physician panel has shrunk or expanded in each of the last three or four years. Also, find out if the managed care organization plans to recruit other physicians and, if so, the number and specialties. Likewise, contact the appropriate regulatory agencies. Has the plan been investigated or made the subject of sanctions? You don't want government regulators hounding you. Finally, check the grapevine and consult colleagues and hospitals. What's the scuttlebutt about claims handling, preadmission procedures, hassles and headaches?
The managed care organization's corporate network is also important. A bride is a reflection of her parents. Get to know the managed care organization and its "family"–its subsidiaries, physicians, staff. You can tell a lot about a company by the company it keeps. The plan's corporate family and friends may reveal its strategic goals, practice objectives and business practices. Don't leave any stone unturned.
The marriage proposal
Entering a written contract that unites you and the managed care organization comes next. This is daunting, much like dropping to one knee with a dazzling diamond in your hand. We'll depart from our courtship metaphor for the moment in delicacy's name, because the fact is that you must strip away the cryptic and perhaps deceptive jargon that undergarbs the contract, and expose its true form.
Don't let the details fool you. Everything is negotiable, and you should abandon the take-it-or-leave-it attitude. The managed care organization will propose a boilerplate contract. Boilerplate contracts are a good start, much like the foundation of a house newlyweds might buy, but the timber, roof and electrical wiring make the house, much as the reimbursement schedule, UR/QA guidelines and termination clauses make the managed care contract. So how do you build a managed care contract?
Your strategic goals and practice objectives define your contract needs. Price is a big-ticket item and most physicians, captivated by costs, enter contracts based on price–the mother's milk of managed care. Some plans, though, flaunt favorable fee schedules to induce doctors to sign up, only to ratchet down reimbursement rates. This is the managed care bait-and-switch –big dollars up front that shrink in the end. Request the company's last four or five fee schedules to gauge its payment profile.
Also, as capitation's grip tightens, you must do the capitation hokey-pokey. Your managed care organization may offer universal capitation rates. But capitation rates for each patient demographic panel should be negotiated. Carve-outs are ideal; full-risk, full-capitation rates are anathema. High-cost plan members should be segregated, treated by specialists or, if treated by you, placed under a negotiated fee-for-service rate. Stop-loss insurance is also important to minimize financial risk.
Physician credentialing is a biggie. Plans that don't credential or that have perfunctory credentialing are litigating lawyers' dreams. Credentialing is a menace, but it may create a liability buffer zone, insulating you and your plan from enterprise liability and civil conspiracy claims.
Power-of-attorney clauses can be perilous. Some contracts appoint the managed care organization as your attorney in fact, empowering it to negotiate and bind you to other managed care contracts. If the plan requires this clause, the contract should define the minimum bargaining terms, otherwise you could be a prisoner to a bad deal. Likewise, nondiscrimination clauses, seemingly innocuous, can heighten the risk of adverse selection. Some clauses require you to accept plan members on the same basis as you accept nonplan members. If your nonmember-to-member ratio is higher you may breach your contract.
Clauses that make you solely responsible for a plan member's "medical management" are liability lunacy. These cleverly camouflaged clauses are indemnification provisions that may make you liable for the managed care organization's UR activities. If a patient sues and the company is found liable it could look to you, forcing you to pay its judgment. Unfortunately, your carrier isn't so kind and your policy will exclude contracted-for liabilities, making you personally liable for the plan's judgment.
Most managed care contracts also incorporate by reference unseen and, often, unreviewed documents. Any time you see "incorporated by inference," review the documents before signing the contract. Likewise, you should review the managed care organization's master contracts, member handbooks and member contracts. Your contract may be inconsistent with the plan-member contract and you may be responsible for providing additional services not otherwise identified in your contract with the plan. Finally, unilateral revision clauses are suspect, potentially permitting plans to scrap contract terms, including price, and replace them with more onerous provisions, with little more than notice to you.
Dissolution and divorce
Some physicians sign managed care contracts and stuff them in filing cabinets, not peeking at them until a dispute erupts. By then it's too late; the damage is done. But "prenuptially" planning for a managed care divorce may give you a safe exit with little or no alimony obligation.
Many managed care contracts have termination-with-cause and termination-without-cause clauses. Suppose you negotiate a nifty reimbursement rate. The market tumbles and the plan wants out of the deal. Under the no-cause termination clause the managed care organization may only have to give you 30 or 60 days' notice. Your 12-month contract is reduced to a one- or two-month deal, sinking you in a stagnant market.
No-cause termination clauses may also give the managed care organization a honeymoon without a marriage. Some plans sign up too many doctors, much like an airline overbooking a flight, and keep these doctors on a leash until the market matures and utilization stabilizes. And then the managed care plan cuts the doctors loose, invoking the no-cause termination provision, making doctors commercial casualties.
No doubt, no-cause clauses are alluring in volatile times. But properly crafted for-cause termination clauses may bolster your strategic objectives. Material breaches, insolvency, bankruptcy, no payment or slow payment may trigger for-cause termination. If payment is a problem, you may require the managed care organization to obtain a payment bond or provide some other guarantee. The contract should also define post-termination payment for the care of plan members. Fee-for-service payment is desirable and insolvency insurance is necessary if the managed care organization goes belly-up. The contract may also limit your duty to care for a plan member until that patient's condition permits another physician to assume his or her care.
Snap out of the romantic haze for a moment and do a little clear-eyed planning if you wish to have a successful "medical marriage."
Attorney Folio, who specializes in health care with the Charleston, W.Va., firm of Lewis, Friedberg, Glasser, Carey & Rollins, last appeared in Managed Care as the author of "Protect Yourself by Protecting the Privacy of Your Patients" in May.
---
If the 'marriage' goes sour …
We're meant to laugh when a woman in the classic film "It's a Wonderful Life" declares, "I've been savin' my money for a dee-vorce if ever I get a husband." But the sad fact is that, in managed care if not in matrimony, you should think before tying the knot about how, if need be, to get it undone. Terminating contracts can be tricky. Before you sign one you should resolve these potential post-termination problems:
How patients would be notified that you would no longer be affiliated with the managed care organization;
Ownership of, use of, and access to your patients' records;
Continuity of care for patients and the plan's payment for patients' continued care;
Your access to the plan's business, claims and operations files for tax, business and regulatory purposes;
Resolution of outstanding and disputed claims;
Confidentiality of the nature and reason for the break-up;
Liability "tail" insurance coverage;
Distributing withholds and incentive payments;
Assurance that the managed care organization cannot unilaterally modify or amend the post-termination contract requirements;
Restrictions on affiliating with a rival health plan, and
Utilization review and quality assurance requirements for post-termination care of patients.
---
Our most popular topics on Managedcaremag.com
---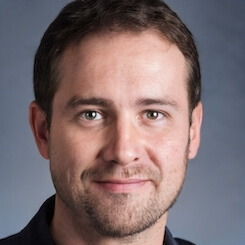 Paul Lendner ist ein praktizierender Experte im Bereich Gesundheit, Medizin und Fitness. Er schreibt bereits seit über 5 Jahren für das Managed Care Mag. Mit seinen Artikeln, die einen einzigartigen Expertenstatus nachweisen, liefert er unseren Lesern nicht nur Mehrwert, sondern auch Hilfestellung bei ihren Problemen.