Managed care administrators needn't have Socialist-realist nightmares of massed doctors on the march–not yet. But some physicians have reacted to today's business pressures by organizing labor unions.
Labor Unions For Physicians:


An Idea Whose Time Is Coming?
To most people, the idea of class struggle conjures up anything but the image of downtrodden physicians. And many would consider the term "physician labor union" an oxymoron. Physicians have for the most part existed as a profession apart, one of the privileged classes in American society.
But the annals of labor history are replete with surprises. And in an era when managed care has turned other conventional wisdom on its head, physicians–who often seem to be swimming against today's economic tide–are organizing themselves into groups to ensure their economic survival. Some of those groups are labor unions.
There have even been some recent successes. In 1991, when Gov. Pete Wilson tried to break the unions representing California's 140,000 state employees as a way to attack the state's budget crisis, he chose to make an example of a tiny, 1,200-member union–of physicians. It seemed like a good place to start. Doctors, after all, are a nontraditional labor group; organizing them has always been compared to trying to herd cats. To Wilson, a stiff fight seemed unlikely.
But Wilson was wrong. The doctors' group, the independent Union of Physicians and Dentists, filed charges with the state labor board. After a battle that lasted the better part of a year, the union won its case and forced a settlement. The result was that the Wilson administration opted to renew a labor agreement with state employees and negotiate raises instead of following through on its plan to impose a major pay cut.
"We took them on and beat them," boasts Gary Robinson, executive director of the Oakland-based union. "That was one example of where we've provided leadership."
Leadership is exactly what labor organizers say the traditionally fragmented rank and file of U.S. doctors need today. And unions leaders say the time is right for their brand of solidarity. In an age when managed care has eroded traditional physician control, unions claim they can fill a void created by the inaction of medical societies and the limitations of group practices.
A reluctance to strike
It's not exactly "On the Waterfront" material. Most physicians won't follow their brothers and sisters in nonmedical industries out on strike, for example, for a number of legal and professional reasons. Union activism for doctors more often expresses itself in advocacy, as in the appeal to the California labor board. Unions are also getting into the act of financial consulting for physicians trying to navigate the treacherous waters of managed care contracting. Labor groups are even forming their own independent practice associations to negotiate managed care contracts for members.
And the unions claim they can do what other professional medical groups have failed to do in the past: bring physicians of all specialties together under a single umbrella to enhance their economic and professional status. Ultimately, union organizers claim they can also bring doctors closer to other health care workers–a goal that may seem far-fetched until it is considered in terms of the trend toward integrated delivery of care.
Despite the apparent benefits, however, the jury is still out on whether physicians' unions will ever have their moment in history. The number of physicians who belong to unions is probably less than 10,000 nationwide, based on surveys of the largest unions. And many experts don't expect the phenomenon to catch on.
"I don't see physician unions as a trend," says Peter Kongstvedt, a partner at Ernst & Young LLP in Washington, D.C. "The real trend is that physicians become employees of group practices." The group practices, in which doctors often take an equity stake, become their bargaining units, he notes.
The momentum seems to be toward doctor-controlled practices. Many staff-model HMOs– or HMOs that include a staff-model component –are getting out of the business of employing physicians. Fountain Valley, Calif.-based FHP Inc., Hartford, Conn.-based CIGNA Health Plans Inc., Brookline, Mass.-based Harvard Pilgrim Health Care and Washington, D.C. based Humana Inc. (formerly Group Health Plan) have either shed their ownership of physician groups or hinted at such a step. And most hospitals that have acquired physician group practices in the last five years have lost money. "Hospitals would rather have the doctors manage themselves," says Kongstvedt.
Labor unions arise to protect against abuses and physicians are not abused, he says. While in their complaints about managed care they may feel abused, the fact is doctors still have good incomes, clinical decision-making power and high regard in the community. And Kongstvedt credits physician practice management companies with helping to preserve professional clout.
Are unions superfluous?
That view is shared by the medical director at a leading HMO. "Physicians are essentially unionized now," says Gary Feldbau, M.D., Tacoma, Wash.-based regional medical director of the Group Health Cooperative of Puget Sound. Doctors employed by staff-model HMOs, for example, work within physician-managed groups that decide such things as salaries, benefits plans, work load and productivity–all issues that would otherwise be handled by a traditional labor union, he asserts.
Community-based physicians who belong to any of varied management groups such as independent practice associations or physician-hospital organizations have similar control, Feldbau says. "About the only thing missing is the title AFL-CIO."
Another factor impedes the growth of doctor unions: Physicians harbor a negative perception of strikes. "We've seen nurses go out on strike and leave patients stranded. That's the opposite of what we're about," says Feldbau.
There may be other reasons working against physician labor unions. Private-sector physicians, who vastly outnumber their public-sector counterparts at universities, county health departments and veterans hospitals, come under less federal legal protection than public-sector doctors if they do strike.
"If it's just over economics, your employer can legally fire you," says David Miller, a research analyst at the Service Employees International Union in Washington, D.C., half of whose 1.1 million members work in health care jobs ranging from custodians to nurses and physicians.
Despite the obstacles, union organizers remain optimistic. Although he has no hard figures, Miller believes unionization of physicians is growing. "There's a big uptick," he says. "Physicians have gotten much more involved in unions with the growth of managed care. You're going to see a big upswing in activities."
A physician-turned-union-organizer agrees. "Physician unions are conceptually on target. It's a viable and effective means for achieving goals and objectives. But medicine is still a new concept for unionization. There's not enough distribution of physician unions around the country," says Dan Lawlor, M.D., Chicago-based vice president for physicians at the National Union of Hospital and Healthcare Employees, a unit of the Washington, D.C.-based American Federation of State, County and Municipal Employees.
He acknowledges, however, that "statistically speaking, it's probably not a trend. There's no revolution of physicians joining unions. However, I wouldn't do this if I didn't think it made a difference. It would be more fun practicing medicine." Lawlor's union boasts about 2,000 physician members who are salaried state and county employees. It also represents 1,000 mostly private-sector doctors in Florida.
For union organizers like Lawlor, the driver behind physician union growth is clearly managed care. Doctors have conceded their traditional authority to HMOs and other managed care organizations, he says, and the best way to get it back is through collective bargaining muscle. Groups like the AMA have simply dropped the ball in terms of representing doctors in political issues, argues Lawlor.
"Now people with master's degrees in finance are making clinical decisions" in place of doctors, he asserts, adding that unionization is the way to reunite specialists and primary care doctors and to link doctors with other workers. "We can be pro-competitive without killing each other."
The impetus: managed care
"The whole issue is managed care," echoes Jack Seddon, executive director of the 15-year-old Federation of Physicians and Dentists in Tallahassee, Fla., which represents about 2,500 private-sector physicians in Florida, Connecticut, Texas and Arizona. He characterizes managed care with phrases such as "socialized medicine for profit" and "quota medicine," but stops short of saying it should be eliminated altogether.
Instead, like Lawlor, Seddon sees doctors' unions as the ingredient to make managed care palatable. "Our position is that collective bargaining will strike a balance, in a system in which the annual cost of living rises 2.8 percent and the cost of health care premiums jumps 7.8 percent –and HMO executives cash in millions when they sell out to larger insurers," Seddon says.
Physician group practices will never wield influence on the scale of a union, he argues, because a group practice can only control 20 percent to 30 percent of any given marketplace or it is considered an illegal monopoly. At the same time, nothing keeps a doctor from being a member of both a union and an independent practice association organization. Indeed, Seddon's union developed its own IPA in order to offer "one-stop shopping" for physician contract negotiations. So far, the approach is working, according to Seddon, who predicts his union will double or triple its membership in the next 18 to 24 months, after having gained 1,900 members in the last 18 months.
But it's not easy. Recruiting private, independent physicians into a union is a more complex undertaking than organizing salaried public-sector physicians. Under the Sherman Antitrust Act, which outlaws monopolies, private-sector physicians cannot organize to set prices because it's considered price fixing. The Florida federation can, however, act as a "third-party messenger" or consultant to physicians who perceive problems with contracts. In such cases, a physician articulates the problem and the union carries the message to the contractor. The federation will also help the doctor draft a counterproposal.
The union can conduct surveys that compare average and median customary fees in a market, using that and other information to educate and train physicians. However, the union cannot legally compare individual doctors to each other, again because of the threat of price fixing.
"They don't want price fixing. On the other hand, you've got the insurance company that does nothing but fix prices," complains Seddon.
But don't expect any exhortation to stop work. Both the Hippocratic Oath and feelings of loyalty to patients keep doctors from going on strike. "They won't put themselves in a position to have patients die," says Seddon. That personal commitment combined with the antitrust restrictions makes striking a no-win situation for physicians.
Instead, the union has a three-pronged approach to achieving goals for its members: public awareness, proactive litigation and lobbying. For an annual membership fee of $520, the federation executes that strategy through its roles as a third-party messenger, IPA contractor and physician representative in drafting state and federal legislation. The union also represents its physician members to demonstrate compliance with such laws as the Americans With Disabilities Act.
In addition to facing off with the governor's office when the need arises, the California-based physicians and dentists union has incorporated an IPA that negotiates contracts with HMOs. For a one-time credentialing fee of $250, members can join the IPA, which Robinson says is built on a union format, with nonprofit status and a three-year election cycle for officers. The union also keeps a lobbyist at the state capital in Sacramento and maintains a practice management section that helps physicians set up offices, collect bills and navigate audits.
The union, 90 percent of whose 5,000 members are in California, has won hundreds of thousands of dollars in cases for private-sector physicians who were shortchanged by Medicare and other reimbursement, according to Robinson. Such successes, spurred on by the pressures of managed care, will drive more and more physicians into unions, he says.
Still, given current trends, managed care executives don't appear to have immediate cause for worry about physician unions as a new giant on the scene. Group Health's Feldbau says there's no doubt physicians are organizing quickly–it's just not into unions. "We wonder what sort of window of opportunity we have before all physicians are organized. It may be only six to 12 months before everybody's coalesced into some form of group practice," he says.
"We don't have a need for a union," says Seattle-based Jerome Beekman, M.D., another regional medical director at Group Health, who has spent time as both a full-time physician and an administrator at the HMO. "We have our own elected governance, feel empowered to make decisions about our incomes and maintain our own professional standards."
There's no doubt physicians are organizing into group practices in droves. Is it a labor movement? Not exactly. It's more of an aggregation based on economic survival. And while it may lack the passion of a true labor movement, it still seems revolutionary in at least one respect: Cats have never before been this organized.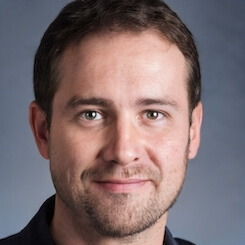 Paul Lendner ist ein praktizierender Experte im Bereich Gesundheit, Medizin und Fitness. Er schreibt bereits seit über 5 Jahren für das Managed Care Mag. Mit seinen Artikeln, die einen einzigartigen Expertenstatus nachweisen, liefert er unseren Lesern nicht nur Mehrwert, sondern auch Hilfestellung bei ihren Problemen.