By David L. Coleman, J.D.
Contributing Editor
It goes by lots of fancy-sounding names: "deselection," "disenrollment," "downsizing" and "rightsizing." But no matter what it's called, getting dropped from a managed care network spells trouble for physicians.
When managed care companies move into a virgin area, they tend to sign up as many doctors as possible. But once established, they inevitably weed out providers who don't practice what they consider to be cost-efficient medicine. Relentless employer pressure on plans to hammer down health care costs also forces networks to get leaner.
"We get several phone calls every week from doctors saying they just got deselected from a plan," says AMA senior attorney Carol O'Brien. "In most instances, these doctors haven't received any complaints from the plan and are well liked by their patients. They were simply told that their services were no longer needed."
In recent years, both primary care physicians and specialists have been booted in droves:
MetLife (now MetraHealth) dropped 1,100 physicians in southern Florida, about three-fourths of whom were specialists.
Blue Cross and Blue Shield of the National Capital Area changed from an open-panel to a closed-panel PPO, dropping 3,000 physicians.
Cigna reduced its gastroenterology network in the Washington D.C./Baltimore area from 140 to 66, and dismissed 103 of its 125 podiatrists.
Hill Physicians Medical Group, an independent practice association based in Sacramento, Calif., terminated 160 doctors.
Blue Cross and Blue Shield of Western New York replaced one Buffalo area plan with another, cutting 600 doctors and 6 hospitals.
Many physicians, particularly solo practitioners in urban areas, face a buyer's market. As more seek entry to managed care panels, plans have a wider choice. "Quite frankly, there's a glut in almost all areas of the country," says O'Brien.
"On top of that, managed care innovations such as the use of standardized clinical pathways are dramatically reducing utilization, thus dampening the demand for doctors. That is why doctors will have to work more diligently to meet health plans' quality standards and take other steps to secure their positions in network panels."
Here's what you can do to avoid a pink slip:
1. Understand your contract. The best way to avoid deselection is to head off problems. Know what's in a contract before signing. Many physicians don't, and that fact often leads to frustration and disputes. Pay particular attention to credentialing and recredentialing criteria, referral and admissions rules, the reimbursement formula, methods of judging clinical quality and the plan's attitude regarding patient advocacy. If you disregard or are uncomfortable with the policies, you may be heading down the path of confrontation, which could trigger the old heave-ho.
Managed care organizations take provider credentialing very seriously, and most insist that specialists be board-certified. If an HMO discovers you aren't board-certified or board-eligible, it may terminate you or not renew your contract.
You can reduce the odds of a hassle by knowing exactly what the HMO wants. If it requires primary care doctors to handle potentially risky situations like removing simple skin lesions and treating angina, don't sign up if you can't or won't deal with those responsibilities. And if you lose money on a low-paying capitated plan that requires many services, complaining will only enhance your reputation as a whiner. The time to address such issues is before joining.
Be sure to check out the termination and appeals clause too. Many plans can fire you without specifying a reason. So even if the contract lets you appeal, you'll have little basis to argue for reinstatement. Does the contract prohibit you from discussing with patients any treatment options not covered by the HMO or from being "disloyal" to the plan? You can see the plan's point of view, but such provisions may interfere with your ethical obligation to place patients' interests first. If these terms bother you, you may be better off with another plan.
2. Keep your patients happy. When deciding which doctors to keep, managed care plans embrace those with high patient satisfaction ratings. Virtually all plans survey members periodically and report the results to their physicians. "If a physician doesn't fall within the median range of patient satisfaction scores, that's one factor we consider in deciding whether to continue our relationship," notes Chip Porter, vice president of provider services and contracting at FHP of Colorado, a 375,000-member HMO based in Denver.
Why the emphasis on patient happiness? As with any business, managed care organizations want satisfied customers–the employers who hire them, and their employees. So it follows that plans value physicians who go the extra mile to please plan members. If they like their doctors, Porter adds, "that reflects favorably upon us."
Questionnaires typically ask patients to rate medical practices on a wide range of topics, such as how long it took to see the doctor, whether the doctor and staff were courteous and whether the medical care was satisfactory. One way to ensure a passing grade is to improve your bedside manner, explaining test results and avoiding jargon. If departing patients are continually asking your nurse to explain what you've just told them, that's a red flag.
If any of the following situations describe your office, you're in danger of flunking out: patients routinely wait 45 minutes before seeing you or your nurse; they are whisked into an exam room just five minutes after arriving, only to sit there for another half-hour until seen, or they wait four months to get a routine physical.
Don't be shy about asking for help in addressing these problems. Many plans will gladly send an adviser to your office to suggest ways to revise your scheduling protocols or work flow. To test response to emergencies, FHP of Colorado and other plans instruct personnel to call physicians' offices randomly, posing as patients. "If I call offices and say that my four-year old just walked into a plate glass window and is bleeding profusely above the nose, I expect every one to give the same answer: 'Come in immediately or the doctor will meet you in the ER,'" Porter says.
3. Monitor plan data. Besides patient surveys, managed care organizations use economic credentialing to decide which providers are worth retaining. Plans monitor costs by measuring how you stack up against your peers in several categories–including out-of-network referrals, lab tests and X-rays ordered, formulary utilization and hospital lengths of stay.
Ignore utilization reports at your peril. If you are keeping patients in the hospital for longer periods than your peers, you will be on thin ice. "We take a long, hard look at someone whose economic profile is a hundred percent at variance with their peers," notes Porter.
You should also look closely at the clinical profiles that plans send out periodically. Your high volume of referrals to infectious-disease specialists may be justified if you have many HIV-positive patients, but if your clinical profile is similar to those of your peers, it can puncture your argument that your costs are aberrant because your population is sicker. Better start cutting costs fast. Aetna dropped 38 physicians from its PPO network in 1993 based primarily on cost-performance evaluations, the AMA says.
"An internist with a population similar to his peers, but with extremely high dermatology referrals, may not even realize that a lot of his fellow physicians are treating many conditions right in their offices," says Porter. "Armed with this information, he may choose to take a refresher course in dermatology."
4. Be a team player. You may not like the fact that big insurers and HMOs seem to hold all the cards, but constant complaining to plan administrators about their interference with your medical decisions will antagonize them. Do it often enough and they'll find a way to dump you.
Try cooperating. You don't have to be a wimp, however, says the AMA's O'Brien. If you believe the plan is not providing appropriate patient care, meet with the medical director to discuss your concerns. Take your partners or other colleagues with you, since there's strength in numbers, she advises. By presenting your case in a reasonable, professional manner, you may persuade the plan to change or modify its position.
"If you can provide an HMO with a solution to a problem instead of just moaning about it, the plan will consider you a valuable asset," says Sandra E.D. McGraw, an attorney with the Health Care Group in Plymouth Meeting, Pa.
Another way to show you're a team player is to join the plan's peer review, case management, utilization review or other committee, sending a message that you share the plan's interests and giving you an insider's look at what the plan expects from providers.
Plans also look favorably on physicians who are receptive to capitation. Increasingly, employers are asking plans to capitate providers because capitation helps them more reliably predict their health benefit costs, McGraw adds.
You can also gain favor by accepting new patients, particularly during open enrollment. Just remember not to have too high a percentage of your income coming from any one plan.
Physicians today are worried about being left off managed care panels. But once aboard, there's no guarantee of tenure. You may get axed for reasons you can't control–lack of plan growth, for example. But more often than not, physicians with solid clinical outcomes who keep costs down, patients satisfied and plan administrators content will be the first hired and last fired.
David L. Coleman is a business and health care attorney in West Hartford, Conn. He is the author of The Human Resources Problem-Solver as well as numerous articles on managed care, legal and practice management issues affecting doctors.
---
Our most popular topics on Managedcaremag.com
---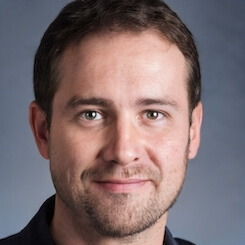 Paul Lendner ist ein praktizierender Experte im Bereich Gesundheit, Medizin und Fitness. Er schreibt bereits seit über 5 Jahren für das Managed Care Mag. Mit seinen Artikeln, die einen einzigartigen Expertenstatus nachweisen, liefert er unseren Lesern nicht nur Mehrwert, sondern auch Hilfestellung bei ihren Problemen.