The voters have spoken: "Fix Medicare without shortchanging Grandma (or gutting the system before we can benefit) and do something about the uninsured." But by returning a Democratic president to joust with a Republican Congress, the voters have made it likely that such beloved perennials as Medicare and health care reform will progress with all the energy of a slug on antihistamines.
For one thing, the Republicans are still steamed about the president's trashing of their 1995 Medicare bill and don't want to make a first move on Medicare. "We already touched the third rail of politics once," remarks one Republican. The White House has inched forward a plan in its 1997 budget package. Most wonks are figuring that a cut of $100 billion over six years ought to infuse Medicare with another 10 years of life.
As for later, when the baby boomers start clamoring for benefits–well, that will be left for the oft-touted commission to solve. The commission, like the health care quality panel promised during the campaign, has yet to be appointed and will probably have to wait until the president's rapidly scampering cabinet has been replenished.
In trying to make Medicare more competitive and market-based, the Medicare commission will recommend ways of restructuring health care delivery to seniors, raising taxes to support the program and changing the benefit package. In other words, its report will have to be delivered in an asbestos briefcase.
In the meantime, relatively less incendiary issues, such as clamping down on HMO "gag clauses" (forbidding doctors to speak ill of their HMOs or to recommend expensive treatments not covered by them) and on "drive-through" mastectomies (though most big plans have agreed to stop this practice), will be advanced to the top of the agenda.
As for other "feel good" initiatives–such as extending insurance coverage to children and to the temporarily unemployed–fissures are already developing. The Republicans want to help the uninsured by reviving health care purchasing pools for small business similar to those dropped from Kennedy-Kassebaum. Is there an echo in here? As for insurance for the unemployed, the Clinton 1997 budget contains $8.6 billion in block grants so the states can subsidize premiums for the unemployed on a trial basis. Block grants? Isn't that a Republican approach, at least when it comes to Medicaid?
Medicaid! The heat of the election did nothing to break up last year's standoff. Few, if any, politicians spotted pro-block grant signs on the campaign trail. In fact, some Republicans are murmuring fav- orably about per capita payments, as pushed last year by the White House. Perversely, some Democrats are now moving away from per capita. Although Clinton has hinted at wanting to use Medicaid to accomplish his goals of insuring children and the unemployed, members on both sides of the aisle are wondering if they really have to play catch with this grenade anytime soon. Annual Medicaid growth has plummeted to 3.3 percent from bumps of 17 percent or more.
Hint: Keep on eye on health care coverage for children. It's a comer.
HCFA To See Reorganization, Maybe Departures
With a view toward becoming more "consumer-oriented," the Health Care Financing Administration is reorganizing. Actually, reorganizing is an understatement. The three "patient" operations–fee-for-service Medicare, Medicare HMOs and other managed care, and Medicaid operations –will be realigned into a more "horizontal" structure. The new divisions will be Beneficiary Services and Operations (anything affecting patients), Health Plan and Provider Operations (involving providers), and State Operations (including Medicaid).
For the first time, according to administrator Bruce Vladeck, HCFA will have a unit explicitly dedicated to understanding and meeting the needs of its beneficiaries, or customers. Included under this unit will be all surveys and evaluations, as well as direct assistance aimed at enrolling people in Medicare, getting bills paid, receiving reimbursements, finding doctors, and filing appeals.
The provider group will deal with everyone–HMO, hospital, doctor, nursing home, home health agency–providing services. This unit, according to HCFA, is poised to deal with "hybrid forms of service delivery that might evolve in the future," as well as with bulk purchasing agreements.
The state division will deal with Medicaid, of course, but also with monitoring of state inspection of health facilities and any insurance regulation assigned to HCFA.
Saying it would be unsportsmanlike to announce a major reorganization and then quit, Vladeck has nevertheless done little to deny rumors that he may be leaving. The future role of the Managed Care Office's Bruce Fried is also uncertain. More announcements will be forthcoming, no doubt, before the changes go into effect next July 1.
HCFA Experiments With Changing Payment Systems
In three unrelated actions, the Health Care Financing Administration has again tweaked certain payment arrangements. Under its Medicare demonstration project designed to promote physician-hospital partnerships in managing acute care, HCFA has decreed that Medicare Part A and B payments will be combined into one physician-hospital payment tied to diagnostic-related groups (DRGs). All costs relating to a hospital stay would be reimbursed in one payment to the physician. The AMA has objected, saying that economic pressures–such as the hospital's ability to withdraw physician privileges–might affect allotment of the hospital's share.
HCFA has also floated a proposal, not yet completed, to allow providers more leeway to charge for the services of "M.D. extenders," such as nurses and physician assistants. Both leased personnel and employees could be reimbursed under the "incident to" ("incident to physician care") rules. This would benefit management services organizations, which would be able to lease physician extenders to doctors and still comply with the "incident to" regulations.
Under another HCFA demonstration project, which will be run by Brandeis University starting next March, bonuses will be paid to physician group practices that help save Medicare money by meeting performance targets. By yearend, as many as nine large practices are expected to apply to be in the project. The targets will be based on each practice's per capita Medicare record. If actual utilization, adjusted for case mix, is under the target, HCFA will split the savings with the physicians. The idea is to encourage physicians to coordinate care across a continuum of Medicare services, particularly for high-cost, fee- for- service patients.
Take As Needed…
A federal court has ruled that Medicare patients in an HMO are entitled to timely service and notice–and an informal, face-to-face hearing with the decision maker–when their plans deny benefits (Grijalva vs. Shalala, No. CIV 93-711 TUC ACM, USDC D. Ariz., Oct. 17, 1996) … This brings us back to HCFA, which has issued a new advisory bulletin to help Medicare beneficiaries learn of their rights under HMOs. For one thing, no health checks and no pre-enrollment home visits by providers. But that may not be enough. The General Accounting Office has called on HCFA to provide better comparative information on managed care plans, including disenrollments, which would alert seniors to plans being dumped by their peers. … Actually, HCFA is issuing new Medicare marketing guidelines shortly. The attempt will be to create national uniformity, rather than allowing plans to conform to differing regional HCFA directives in describing their plans. … The agency also has commissioned the Rand Corporation to develop outcomes measures for three conditions: depression, diabetes, and breast cancer. The research giant is expected to evaluate not only mortality rates, but quality of life and functionality in appraising treatment options. … "Strategically positioned to better help clinicians, health plans, consumers and policymakers improve the quality of health care services and achieve value in health care spending." That's how Agency for Health Care Policy and Research administrator Clifton R. Gaus described his agency in his Dec. 2 resignation announcement. …Finally, a new HMO comparison plan has been created by the National Committee for Quality Assurance, which compares about half the nation's 600 health plans, mostly on their preventive care. At $500 – $3,200 (depending on the number of plans the buyer wants compared), the Quality Compass program will probably be purchased mostly by employers. The data will be updated twice a year, and NCQA will be requesting that health plans submit audited reports on other criteria in the near future. Watch your mailbox.
–Jean Lawrence
How physician candidates fared in the election
Eight physicians were elected to the U.S. House of Representatives last month, while Vermont re-elected its doctor-governor, Democrat Howard Dean. The other physician-governor, Oregon Democrat John Kitzhaber, wasn't up for re-election this time. Bill Frist, M.D.,a heart-transplant surgeon, remains the only physician-senator.
bold face denotes a physician
GOVERNORSHIPS

Vermont
John Gropper, R
Howard Dean, D

56,933
178,032

HOUSE OF REPRESENTATIVES

Arkansas, 2nd Dist.
Bud Cummins, R
Vic Snyder, D

103,793
113,786

Florida, 15th Dist.
Dave Weldon, R
John L. Byron, D
Dave Golding, Ind.

138,965
115,95
15,530

Illinois, 14th Dist.
Dennis Hastert, R
Doug Mains, D

134,432
74,332

Iowa, 4th Dist.
Connie McBurney, D
John Ganske, R

118,909
132,396

Kentucky, 6th Dist.
Ernest Fletcher, R
Scotty Baesler, D

100,234
125,908

Lousiana, 5th Dist.
John Cooksey, R
Francis Thompson, D

135,699
96,717

Massachusetts, 9th Dist.
Paul Gryska, R
Joe Moakley, D

65,608
171,749

New York, 19th Dist.
Sue Kelly, R
Richard Klein, D
Joseph Dio Guardi, Ind.

97,666
83,333
26,753

North Carolina, 12th Dist.
Joseph Martino, R
Melvin Watt, D

46,406
123,899

Ohio, 3rd Dist.
David Westbrock
Tony Hall, D

74,128
141,471

Oklahoma, 2nd Dist.
Tom Coburn, R
Glen Johnson, D

112,272
90,120

Rhode Island
Richard Wild, R
Robert Weygand, D

52,611
108,911

Texas, 8th Dist.
Kevin Brady, R *
Gene Fontenot, R
Cynthia Newman, D
Robert Musemeche, D
* Winner of December runoff.

80,334
75,398
26,246
11,698

Texas, 14th Dist.
Ron Paul, R
Charles Morris, D

99,970
93,326

Texas, 25th Dist.
Ken Bentsen, D *
Beverly Clark, D
Dolly McKenna, R
Brent Perry, R
John Devine, R
John Sanchez, R
* Winner of December runoff.

43,693
21,698
21,898
16,737
9,070
8,983

Texas, 26th Dist.
Dick Armey, R
Gerald Frankel, D

163,708
58,623

Texas, 30th Dist.
John Hendry, R
Eddie Bernice Johnson, D
James Sweatt, D
Lisa Kitterman, R

20,664
61,723
9,909
7,761

Washington, 7th Dist.
Frank Kleschen, R
Jim McDermott, D

37,456
173,668
---
Our most popular topics on Managedcaremag.com
---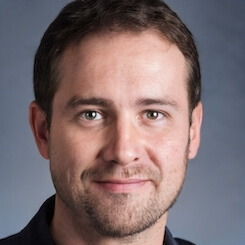 Paul Lendner ist ein praktizierender Experte im Bereich Gesundheit, Medizin und Fitness. Er schreibt bereits seit über 5 Jahren für das Managed Care Mag. Mit seinen Artikeln, die einen einzigartigen Expertenstatus nachweisen, liefert er unseren Lesern nicht nur Mehrwert, sondern auch Hilfestellung bei ihren Problemen.