At a glance
Randalls Food Markets Inc.
Houston, Texas
Number of stores: 124
Covered employees: 9,000
Affiliated hospitals: 20
Network physicians: Nearly 3,000
Goal: To control cost and quality of employees' health benefits
through direct contracting with providers
Direct managed care contracting by employers with health care providers has always been something of a chimera. Lots of talk, but not much evidence of it happening. Well, Randalls Food Markets Inc. in Houston is the real deal. The company has been doing direct contracting quietly and successfully since 1991, almost an ancient date in the rapid history of managed care.
With 9,000 covered employees working at 124 supermarkets and three warehouses in Houston, Dallas/Fort Worth and Austin, Texas, Randalls isn't exactly a Mom-and-Pop operation, either. The privately held supermarket chain doesn't release sales figures, but estimates it will spend $26 million this year on employee health care benefits. Its experience demonstrates that a medium-sized corporation can success- fully eliminate the middleman insurer and set up relationships with local providers, even when its operations are spread over several urban areas.
Not an HMO, the company relies on discounted fee-for-service contracts. Indeed, Randalls was successful enough to be able to distribute an $800,000 unused reserve among its network of hospitals and physicians at the end of last year because of savings from its plan. The company divvies the pool up according to a simple rule: If there are savings of more than 10 percent of the allotted health care budget, 100 percent of them go to the providers. If savings are less than 10 percent, they are split between Randalls and the providers.
Under the direct contracting system, health care cost increases have been kept to an average of 2 percent annually, according to Jan Schilmoeller, vice president for risk management, who adds that employees and providers are happier than they were under the previous commercial insurer.
And Randalls accomplished this feat without adding the equivalent of the Queen Mary's crew as a human resources department. In fact, since Randalls began contracting directly, it has added only one employee to its risk management staff, which handles the firm's health care provider relations. To be sure, Schilmoeller has hired outside consulting help to negotiate provider contracts, but that help consists of a single consultant from the Houston office of Buck Consultants.
A PPO hadn't cut it
Back in 1991 when Randalls was half its present size and confined to the Houston market, it was fully insured by General American, a St. Louis-based company. However, recalls Schilmoeller, "We weren't very happy with the preferred-provider organization developed by General American. It was a revolving door with doctors in and doctors out. Our people were totally dissatisfied." The situation prompted the supermarket chain to take matters into its own hands.
"We said, 'We buy everything else in quantity, why can't we find a way to buy health care?'" says Schilmoeller. As a result, the company began talking directly with hospitals in the area. When Randalls expressed its desire to develop a mutually agreeable risk-sharing contract with them, the hospitals jumped at the chance. A key element: Contracts had to be with hospitals that already had their own physician networks. Randalls did not want to have to create such networks on its own.
The plan worked with the first four hospitals, which had physician groups organized around them. Those facilities–three hospitals of the Memorial Hospital System plus St. Luke's in the Houston Medical Center–provided a core, so Randalls decided it could afford to invest the time-consuming effort needed for recruiting and contracting with individual physicians to create a network around the fifth hospital, Memorial City Medical Center. The complete, five-hospital network involved 800 physicians in the Houston metropolitan area.
In 1992, Randalls acquired another supermarket chain with stores in Dallas/Fort Worth and Austin and the company went through the same process of lining up a hospital-based network for its new employees. This time the facilities already had physician groups, and the company saw no need to expand beyond them.
"We didn't want an unwieldy group of physicians. We didn't need many thousands of doctors," she says. What guided Randalls was first and foremost the need to avoid having employees change doctors. As a result, Schilmoeller made a strong effort to identify where workers lived and what hospitals and physicians they used. Profiling physician performance and credentialing physicians became the hospitals' responsibilities.
A growing network
Today Randalls' network consists of almost 3,000 physicians centered on 20 hospitals: 11 in Houston, eight in Dallas/Fort Worth and one in Austin. The network is continually scrutinized and tweaked to fill in gaps in coverage. For example, Texas Children's Hospitals and M.D. Anderson Cancer Center in Houston were added to provide specific coverage for employees. "Some of these places didn't give us deep, deep discounts, but we wanted relationships with them," acknowledges Schilmoeller.
Those relationships can expand over the years. M.D. Anderson is a case in point. After a having a "plain vanilla" contract with the cancer center, last year Randalls decided to develop a special managed care contract with M.D. Anderson. Under the new arrangement, any Randalls employee diagnosed with or even suspected of cancer is immediately referred to the cancer center. Even if another hospital treats the patient, M.D. Anderson must act as a second opinion and oversee the case. And as soon as M.D. Anderson is triggered, Randalls pays for care at 100 percent.
A personal connection
"We firmly believe that by using M.D. Anderson, our people will get more efficient treatment," says Schilmoeller. But there's also a personal connection. The chairman of Randalls and his wife lost a daughter to cancer 20 years ago and were particularly receptive to improving that coverage for employees.
Cancer care isn't the only enhanced benefit. Three years ago, the company established the Randalls Vision Center to develop criteria for such procedures as radial keratotomy, surgery that reshapes the eye's lens in cases where eyeglasses or contact lenses prove ineffective. The company set up a network of surgeons qualified to perform the procedure; about 10 patients a year receive the treatment.
Not everything always runs smoothly. Randalls' open-door communication policy with providers sometimes invites complaints. For example, when the company first established rates for its Ob/Gyns, Schilmoeller received a steady stream of calls from the specialists concerned about low payments. The company did a survey and, sure enough, found it was on the low end of the pay scale. So it raised its rates.
Says Schilmoeller: "Providers are definitely heard."
Skeptics will be quick to point out that Randalls' success in "eliminating the middleman" is built on several favorable conditions–willing hospital partners with their own physician networks, for example. Still, for HMOs looking to serve medium to large corporations, the Randalls story bears watching.
MANAGED CARE February 1997. ©1997 Stezzi Communications
---
Our most popular topics on Managedcaremag.com
---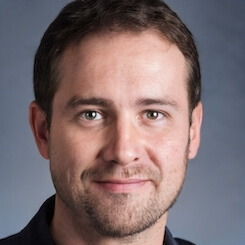 Paul Lendner ist ein praktizierender Experte im Bereich Gesundheit, Medizin und Fitness. Er schreibt bereits seit über 5 Jahren für das Managed Care Mag. Mit seinen Artikeln, die einen einzigartigen Expertenstatus nachweisen, liefert er unseren Lesern nicht nur Mehrwert, sondern auch Hilfestellung bei ihren Problemen.