For the new director of the Center for Outcomes and Effectiveness Research at the federal Agency for Health Care Policy and Research, putting in one night a week as a practicing internist is a helpful reality check.
An Interview with Carolyn Clancy, M.D.
On March 3, Carolyn M. Clancy, M.D., was named director of the Center for Outcomes and Effectiveness Research at the Agency for Health Care Policy and Research. A graduate of the University of Massachusetts School of Medicine, Clancy has been at AHCPR since 1990, and is also an assistant clinical professor at George Washington University's Department of Health Care Sciences, chair of the Research Committee of the Society for General Internal Medicine and a part-time internist. Late last month, she agreed to share a variety of thoughts with Managed Care.
Managed Care: I read that President Clinton has requested increased funding for AHCPR for the coming fiscal year, and yet the main thing that I associate with the agency is the development of its own practice guidelines, something it no longer does. Why do we still need AHCPR?
Carolyn Clancy, M.D.: AHCPR is basically an agency that conducts and supports research to improve the delivery of health care, and also to inform policies that affect the delivery of health care. Which is a pretty broad mission if you think about it. Interestingly enough, the whole guideline program was a relatively modest portion of our portfolio, even though it got a lot of press–I think probably because guidelines were fairly tangible products that people could see and understand. In fact, guidelines are in one sense sort of an end-product of research and evaluation. To make a guideline, or any tool to improve the delivery of care, what you need is evidence that links the process of care–what goes on in clinical care–to the outcomes of that care. And you need good ways to measure those outcomes.
MC: Why did the agency get out of the business of developing its own guidelines?
Clancy: Many people believe that we actually "raised the bar," or the standard to which guidelines should be held. It turns out that there are thousands of guidelines out there, and they're all developed for different purposes. With all of these guidelines, our approach to doing it was taking a long time–which brought us some criticism–and we started to realize that perhaps our greatest contribution was actually making the evidence available to people so that they could develop their own guidelines. Because even when we developed a really good product that everyone loved–and we had some of those–in order to implement it in a particular setting, people ended up adapting it to make it relevant locally.
MC: Aside from a few climatic conditions–respiratory conditions different in Arizona than they are in Massachusetts, for example–why should there be such local differences?
Clancy: Some of it is just local credibility. Many people believe, and there are a fair amount of studies to show, that if I'm a physician in practice–and I do see patients one night a week–I may not care what some specialists sitting around a consensus conference table at the National Institutes of Health say. It may not have that much relevance to patients in my practice. But if some peers that I look up to locally say, "You know, we've looked at existing evidence and guidelines, and this is how we think we ought to handle patients with diabetes with this particular problem," that has a lot more meaning to me.
MC: Aren't you in a sense saying that the localization of guidelines is a sales tool for selling them to physicians?
Clancy: I would say that implementing guidelines–that is, translating this lovely guideline into practice, and improved care and outcomes for patients–does take some marketing, only because physicians and patients are both inundated with information. It's not that the guidelines are different; it's that they're adapted. Part of that adaptation is enhancing their credibility locally. And part of it reflects the local resources. For instance, you can bet that in almost any region, primary care physicians who practice in rural areas have a broader practice and routinely do things that their colleagues in urban areas don't, because there are fewer specialists around.
MC: AHCPR was criticized in the fall of '94 by the Office of Technology Assessment for lack of coordination of research with other government entities. Has that problem been rectified?
Clancy: We're certainly trying very hard, and we're actually involved with the NIH in some very important studies, as well as the Veterans Administration. So it's a criticism we're certainly trying to be responsive to.
MC: Can you tell me a little about the Center for Outcomes and Effectiveness Research, and what your goals will be in taking over as director?
Clancy: Sure. The center has been in existence since 1990, and actually has funded a whole variety of projects that focus on common clinical conditions that are costly either in aggregate or per unit procedure and for which there's been a great deal of variation documented. And the point is to try to develop better evidence about which interventions are better or more effective, and for which patients. And part of the answer to "for which patients" means that you have to develop some very good measures of outcomes from the patient's perspective, which has been an important part of our work.
MC: Is there one disease that is the biggest potential waster of resources through both its costliness and the variation with which its treated?
Clancy: Well, one intervention that gets a great deal of attention is hysterectomy for noncancerous conditions. Interestingly, if you look at the rates of hysterectomy for cancer of the uterus, there's very little variation. For noncancerous conditions rates are all over the map. And there's very little good evidence about when and for whom a hysterectomy is most effective. So we're actually funding several randomized clinical trials now of alternatives to hysterectomy, some of which are looking at new technologies–there is a laser ablation treatment you can use now for people who are bleeding a lot–and some of which are looking at medical treatments. And one arm of one of the studies is actually looking at how women make this decision.
MC: Exactly what does a health care outcome include? Does it include how well the patient says he or she feels and how quickly he or she is able to return to work or school?
Clancy: That's a very important question. Outcomes include the cost of care; they include how well the patient is functioning, which we call health-related quality of life. They include some disease-specific measures. So for instance, rather than just asking someone with asthma, "How do you feel overall?", you'd be asking specific questions like, "How often do you need an inhaler?" "Are you able to go to school?" "Are you waking up at night because you're having trouble breathing?" You don't measure those answers in a laboratory, and yet they're often a much better guide to appropriate treatment than laboratory tests.
MC: We hear an awful lot of unhappiness on the part of physicians these days with the various adjustments they have to make to managed care. How would you characterize how physicians are responding to that challenge, and are you at all disturbed by capitation and some of the possible perverse incentives of that system?
Clancy: It's interesting, because I see patients in an HMO every week. It's one of the older, staff-model HMOs, George Washington University Health Plan. I don't get paid there directly to see patients, so I can sort of function as a neutral observer. I think many docs are unhappy with the bureaucracy that goes with some of these organizations, because most doctors don't actually work for one. They actually contract with eight or ten.
MC: Right.
Clancy: And, you know, there are different requirements for all of them. That's a big frustration, one that many organizations are acutely aware of. Right now, capitation with full risk is still not the mainstream in this country. It's going to be very interesting to see how it plays out. I think the concern was best articulated by a physician researcher who said, "Under a scenario of capitation with full risk, I'm not going to look in quite the same way at very sick patients whom I used to think of as challenging. Parenthetically, I'm going to worry that they're going to ruin my profile."
MC: That is a troubling possibility.
Clancy: Oh, yes.
MC: And what's the answer to that?
Clancy: Well, the tension is going to be between the business ethic and the professional ethic. And physicians have been pretty well grounded in the professional ethic. So I think it's going to be very interesting to see how physician-led organizations perform. Do they do it better or differently than other organizations? I think that is an open question.
MC: Three years ago the Clinton plan went down in flames. Now state laws are being proposed and sometimes passed regarding lengths of stay for maternity, mastectomy, and things like that. What does all this activity suggest to you? Are we going to start legislating the delivery of health care organ by organ?
Clancy: I think it suggests that there's some frustration out there. You know, there's a quality commission the president just announced this week that has been charged with producing a "Consumer's Bill of Rights." And I think that's going to be pretty interesting to watch. We're going to be providing a lot of scientific support as they look at a whole array of issues related to how you measure and improve the quality of care.
MC: What kind of health coverage do you have personally, if you don't mind my asking?
Clancy: That's interesting, because I'm making that decision right now. I was in the Public Health Service Commission Corps, which is like a branch of the military, and I just became a civil servant.
MC: You're under the Federal Employees Health Benefit Plan?
Clancy: Yes, so I do have a fee-for-service option if I want to pay for it. And I haven't decided yet. It's the classic problem. Right now, my husband and I, thankfully, are quite healthy. The question is what do you worry about and what do you want to be covered for?
MC: But you are considering the fee-for-service option?
Clancy: Yes. Partly because I travel a lot. But it costs a lot more. If I had kids I would not even think about it. I'd be in a managed care plan.
MC: Because of the preventive services.
Clancy: Yes.
MC: You still practice one evening a week. How does that feel, considering that the rest of your life is so deeply involved in health care policy?
Clancy: Mostly I love it. I really look forward to it, and I do a lot of schedule-juggling to try not to miss Wednesday nights. There are occasionally some very interesting convergences. For instance, at GW there is a Quality Policy Group, which I sat on for a couple of years. It was very much applying the kinds of research we do at AHCPR. You know, where are we having the biggest problems here and where can we make an intervention. Very, very highly motivated people, but data systems that don't always serve their intents and interests. So for instance, I can pull up people with diabetes, because we have encounter forms for every visit at GW. What I don't know is actually to what extent that represents the true denominator, or the true population with diabetes.
MC: So you're not getting everyone with diabetes.
Clancy: Right. Identifying subpopulations accurately is a problem in all organizations.
MC: So still being a practicing physician helped you to see the down-to-earth limits of the use of data you anticipated in your policy role?
Clancy: Right. And I sometimes have to educate my colleagues here about the realities of data systems. If we had terrific electronic medical records in most offices, the kind of research we want to fund would be a different ball game.
MC: Thank you, Dr. Clancy.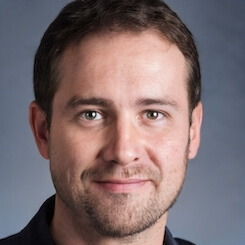 Paul Lendner ist ein praktizierender Experte im Bereich Gesundheit, Medizin und Fitness. Er schreibt bereits seit über 5 Jahren für das Managed Care Mag. Mit seinen Artikeln, die einen einzigartigen Expertenstatus nachweisen, liefert er unseren Lesern nicht nur Mehrwert, sondern auch Hilfestellung bei ihren Problemen.