By Howard Salmon and Rick Carter
More than ever before, quality matters in competing for managed care contracts. Employers and the insurers who pay most of the medical bills are feeling the heat from employees and subscribers who demand that their health plans contract only with the "best" doctors.
Of course, any self-respecting physician would probably swear that he or she places on the high end of the quality scale, and most would answer in the affirmative if asked whether they themselves are among the best in their profession.
But there's a new reality on the horizon. With physicians' income becoming more dependent on managed care, it's no longer enough to offer personal assurances of quality. Today, consumers want–and payers demand–quantifiable data on access, outcomes, resource utilization, patient satisfaction and other quality benchmarks. And it is incumbent upon physicians to provide it.
According to 1995 data from the AMA and the Medical Group Management Association, 83 percent of all physicians are currently on some form of managed care contract and 33 percent of all physician revenue comes from managed care contracts. By adopting the same quality standards HMOs observe, medical group practices can make themselves much more appealing to health plans–and gain a valuable competitive edge in the provider selection process.
With the trend toward increased physician affiliation and consolidation, offering geographic access and a broad range of services is no longer enough to differentiate your practice from competitors. In fact, it seems these days payers are hearing a familiar refrain from hungry groups: "We can see your patients wherever they live and provide whatever services they need." At the same time, new physician groups–fearful of being left with no patients to call their own–are becoming all too willing to strike contract deals at break-even or lower rates.
Defining quality
As the playing field continues to level in terms of access, services and fees, payers are evaluating physicians on the question that concerns their customers most: "Are they good doctors?" It's an easy question for physicians to answer, but the answer is not so easy to prove. So a group's first step in selling quality is knowing how quality is defined by employers, payers and patients.
Health Plan Employer Data and Information Set (HEDIS) requirements, along with those of managed care and employers, are now defining what constitutes high-quality medical care–a good yardstick to measure yourself against, since it is by meeting these definitions of quality, even if they differ from yours, that you will be able to win and keep contracts. Good practice is to ask yourself the same questions you will be asked by managed care audiences. Among them:
Do your patients have adequate access to physicians and services? Are they clear about how to get access? And can they get the care they need when they need it?
Are the necessary diagnostic and therapeutic procedures available, properly performed and utilized cost-efficiently?
Are your patients satisfied with post-treatment quality of life, the process they went through to achieve that outcome, and the costs? And, importantly, are they satisfied with the way they have been treated by providers?
The need for a quality program
Naturally, there are physicians who are perceived by their patients as high-quality practitioners yet whose practice patterns wouldn't pass the quality tests being developed today. The concept of quality is as much about perception as reality, so physicians need to communicate their quality clearly to payers in a language that's rarely misunderstood: outcomes.
Implementing a quality improvement program begins with setting up the right practice systems, from clinical protocols that guide appropriate procedure utilization to medical management "best practices" that drive results. Also critical are office systems that play a role in improving patient satisfaction and access, such as same-day appointments, 24-hour-return test results and 48-hour follow-up calls. Next, the practice needs to set up measurement and reporting systems to collect evidence of the timeliness of access, appropriate use of procedures and indications of outcomes achievement, as well as patient appraisals of services and overall satisfaction.
Once you have gathered the right results, you'll have the hard facts you need to make a convincing case to the decision-makers who'll make the call in the provider selection process.
Selling your quality to payers
Generally speaking, when you present to a prospective payer, you'll have just 15 or 20 minutes to tell your story, which should briefly cover your quality standards, your quality program and your results.
The first section of your presentation should be a simple outline of the industry standards and benchmarks with which you are comparing your practice. These documented industry benchmarks can be obtained from sources such as HEDIS, HCIA and Milliman & Robertson Inc. Even better is obtaining and using the standards the payer you are meeting with uses for its own internal provider assessments.
The second part of your presentation describes the quality program the practice uses to maintain and improve quality. This section should include a brief description of access features, clinical protocol flow charts based on your top five diagnoses, medical management guidelines based on predetermined outcomes for your group's top five therapeutic or restorative procedures, and results from patient satisfaction surveys that the practice utilizes and analyzes routinely.
The third part of your presentation should focus on results. Most physicians will have good results, most of the time. But if your first measurements indicate room for improvement, develop and document a plan to correct deficiencies. Never change the standards to fit your results. Efforts to make progress toward high benchmarks are far more acceptable than lowering standards.
Your results, which ideally should be gathered and analyzed semi-annually, should include evidence of access, including increases in the number of new patients, decreases in delays for first appointments and data on reduced rescheduling, along with information on wait-times (as short as possible) and reduced times between assessment, diagnosis and treatment.
Utilization results should include evaluation and management code distributions compared to national averages, ratios of diagnostic procedures to patient visits and data on therapeutic procedures as they relate to positive and negative
testing.
Be sure to remember as you prepare your presentation that outcomes data need not be complex. The best approach is to develop a user-friendly format for data presentation that is easy to review and evaluate. Your audience will thank you for it.
For example, if industry-standard outcomes data are available and you have gathered sufficient comparable data, present a side-by-side comparison. Likewise, present the number of patients for each of your top five diagnosis categories and display data on pre- and post-treatment diagnostic measurements.
Also, your patient satisfaction results should include a list of written and documented oral comments from patients. Include summaries of your patient satisfaction surveys, which need not be large in sample size or complex in inquiry. Again, don't exclude negative information.
No payer is expecting perfection. After all, the last thing you want to do is win a contract based on undeliverable performance standards. Payers usually respect the fact that you are working toward improvement.
Another presentation note: Although support staff members may be called on to prepare the presentation, a physician needs to guide the process, review the presentation with peers and make the presentation to payers. Also, the presentation should be provider-specific for a primary care practice and specialty- and provider-specific for a multispecialty group. It's wise, too, to invite all the providers being reported on to review the data, and all involved should agree on the standards being used.
Choosing your targets
Next in the selling process is determining which payers to meet with. A physician practice should maintain relationships with all physician-relations managers of the insurers and managed care organizations that contract in their market. If these relationships don't exist, form them.
Once you know whom you want to talk to, call and suggest a luncheon meeting, preferably in your office. This will give them a chance to see and touch a part of your quality. No physician-relations manager is likely to turn you down. In fact, they will be surprised you initiated such a meeting. If they ask about its purpose, be forthright: tell them you want to talk about contracting opportunities and explain how your group is positioned in the market.
On the off-chance that they aren't contracting at the moment, meet with them anyway. Insurance coverage changes frequently, and if an insurer suddenly needs more primary care physicians in your region, perhaps to bid on an employer proposal, you will be top-of-mind.
When it comes to contracting with an insurer, you can't always get what you want–but there's no harm in asking. So don't be shy. In your meeting, ask about the contracting the insurer is involved in at present. Ask about their plans, where the company sees the market heading, how it perceives its competition and how it plans to succeed in the future.
Also, it is always valuable to get a feel for what a contracting relationship with an individual payer might be like. So ask what the company is looking for. Request sample contracts, utilization protocols, pricing guidelines. Inquire about the decision-making process, about recent deals, about the differences between groups that did and did not win contracts. Find out what the company considered "deal-breakers" in the past, so you can learn from others' mistakes.
Last, but far from least: Calibrate your expectations. Don't expect the payer to sign you up on the spot. Payers have procedures of their own to follow and it's wise to respect them. But do not end the meeting without first asking directly for what you want–either to get on the panel, renew your contract or increase prices. And don't leave the meeting without getting the answer to the most important question of all:
"What is the next step?"
Howard Salmon is a partner and Rick Carter is senior consultant at Phase II Consulting in Salt Lake City.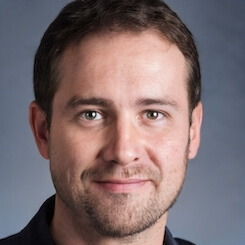 Paul Lendner ist ein praktizierender Experte im Bereich Gesundheit, Medizin und Fitness. Er schreibt bereits seit über 5 Jahren für das Managed Care Mag. Mit seinen Artikeln, die einen einzigartigen Expertenstatus nachweisen, liefert er unseren Lesern nicht nur Mehrwert, sondern auch Hilfestellung bei ihren Problemen.