A few years ago, experts predicted that HMOs would be lining up exclusive "teams" of primary care physicians, specialists and hospitals. Today they don't agree whether that prophecy was wrong or has simply been delayed.
I hate to look into a crystal ball," jokes Eugene S. Schneller, professor at and director of the School for Health Administration and Policy at Arizona State University in Tempe. "I end up eating too much cracked glass."
A number of the most thoughtful executives, physicians, and academics in managed care are munching on shards of crystal ball these days when it comes to the managed care industry's patterns of growth. Just a few years ago they were warning HMOs and physicians that the era of multiple contracting would shortly be over. Before long, they suggested, will come the time to form "teams"–to sign up your physicians and get them wearing your colors. Such exclusive linkups would at last give HMOs enough clout with physicians not simply to low-ball their reimbursement, but to change their behavior to encourage high-quality, low-cost care.
But a funny thing has happened. Multiple contracting has so far refused to quiet down and climb into its coffin.
A vision gone awry
"Reality has a way of getting away from theory," notes Lucy Johns, an independent consultant for Health Care Planning and Policy in San Francisco. "The so-called Jackson Hole Group had a vision of health care in this country, and a central element of that vision was distinct health plans with their own distinct networks of providers. They articulated that vision so persuasively that people thought it was based in reality. It wasn't. And reality is diverging from it more and more."
Agrees Peter Boland, Ph.D., president of Boland Health Care, Inc., which publishes The Capitation Sourcebook: "A lot of predictions about the health care market are not terribly useful."
"We predicted a closing of the ranks," concedes Paul R. Reeb, M.D., president of the Sharp Community Medical Group in San Diego. "But it isn't happening as quickly as we thought. The industry is so unstable, in many markets, that doctors are afraid to align with one plan over another. They are afraid they might not pick the winner. It is unclear now who the winners will be. Here in San Diego, anyway, health plans are in control and hold you captive. If you don't agree to their rates, another group will."
"Most doctors prefer to maintain the historically independent nature of their practices," says Dwight Whitney, president of Healthcare Business Strategies in Englewood, Colo. "They are able to do this by contracting with a number of managed care organizations."
Also, independent practice associations have shown more managed care muscle than they were at first given credit for. The Healthcare Advisory Board recently ate some serious crow, saying, "Our earlier research reported the failure of loose physician affiliations. What we had neither sensed nor foreseen was the sudden market discipline displayed by some IPAs and their member physicians. IPAs have reduced hospital utilization by 40 percent, decreased specialist utilization by 60 percent and trebled their enrolled lives."
But it isn't just physicians who have failed to embrace exclusive contracting on schedule. Health plans, too, are resisting monogamy. "Managed care companies certainly are steering away from exclusive contracts," Whitney adds. "They prefer to avoid the overhead of doctors' salaries in favor of negotiated reimbursement or capitated per-member, per-month amounts. From a health plan perspective, you are most likely to find exclusive contracts in rural or semi-rural areas where primary care coverage is not sufficient to handle local patient volume. Some managed care companies will offer doctors enticing deals to persuade them to relocate to those underserved areas.
Questions doctors ask
"Some physicians are being asked to sign exclusive contracts on, say, a Medicare product," says Ira Rosenberg, president of Managed Care Resources, a consulting company in Burr Ridge, Ill. A former Humana executive, Rosenberg does not recommend to physicians that they sign exclusive contracts. "When doctors are asked to sign 'exclusives,' they say, 'How much? What's my cut?' They need to get a floor on revenues in exchange for exclusivity. They have to ask themselves, 'What if the company doesn't produce the covered lives it promises?' That's why in some areas, if there are 30 plans, a physician group may be signed up with all 30."
Allen D. Spiegel, Ph.D., M.P.H., professor of preventive medicine and community health at the State University of New York in Brooklyn, points out that contract language itself inspires caution about exclusive commitments. "All of these contracts say physicians can be deselected without cause. Even with multiple contracting that means they could lose 30 to 40 percent of their managed care revenues at a stroke."
"In some areas," says Rosenberg, "all the plans are offering the same doctors."
How did this happen? There are at least three prime theories, and the truth probably lies in some combination of them:
Employers wanted wide choice for their employees, and plans set out to offer that. "The public desire for choice and access has been surprising," says Peter Grant, J.D., Ph.D., partner and chairman of the health law department of Davis Wright Tremaine, a law firm with offices in Seattle and San Francisco.
Physicians didn't have enough power to resist entreaties from a variety of HMOs–or at least didn't perceive that they had such power. "Doctors have been desperate to get volume into their practices," Grant says.
An industry archetype that epitomized exclusivity–the traditional staff- or group-model HMO –began to lose its luster. When cost-cutting progressed to a certain point, the overhead inherent in owning numerous facilities and employing physicians full-time became a disadvantage for old-line HMOs, which sometimes found themselves being undersold.
"Exclusive networks were misconceived to begin with," says Johns.
Grant agrees. "In the early '90s, we thought that to gain efficiencies, one company had to control all the elements."
And David Gans, survey operations director of the Medical Group Management Association in Englewood, Colo., disputes only the dates. "This was really the management model of the 1980s," he says. "But good management practice tells us, 'Don't place yourself at risk.'"
A case in point
All these abstractions take on concrete importance for someone like Marsha Fowler. She is the associate administrator of the Thomas Davis Medical Centers East Valley in Tempe, Ariz., outside Phoenix. Operating in both Phoenix and Tucson, Thomas Davis is a multispecialty practice with more than 200 physicians in 10 locations. "We're not an IPA, not an HMO, and not a physician-hospital organization," Fowler says. "We contract as preferred providers."
For a time, Thomas Davis contracted for its physicians exclusively with a mixed-model HMO called Intergroup of Arizona. Now that has changed, and the group has signed with FHP Health Plan of Arizona, too.
"You need to look at your situation," Fowler says, voicing a common concern. "You can get closely tied to one company that promises you patients. You staff up. The market is continuing to change. Then something happens and the patients aren't there.
"Employers change their minds. They'll go with an HMO, then want to try a preferred-provider organization environment. If we've signed an exclusive contract, such a change can put us out of the loop. But if we are on several plans, then when they change we can probably hold onto many of the patients involved. We don't have to start all over."
San Diego's Sharp Community Medical Group is a large, not-for-profit IPA with 110,000 patients in managed care alone. The group includes 200 primary care physicians and 300 specialists, and both kinds of doctors also contract with other groups. "When you get to our size, you have some clout," says Reeb, Sharp's president. "We have gone back to a hospital or payer and said, 'No, we are not taking that cut,' or 'We need more reimbursement.'"
In San Diego, hospitals do not purchase practices as often as they did five years ago. "Some plans are more–Spartan–than others," Reeb says carefully. "But there is no reason not to sign on with most or all of them. In some plans, we've never made a penny. But while the dust is settling, we are willing to lose for a while."
Recently, not-for-profit Sharp was courted by Columbia/HCA, although the deal was not completed. "The physicians would have received equity positions," Reeb notes.
Virtual integration
"When we first discussed how the industry would grow, we talked about true vertically integrated providers," says Neil B. Caesar, J.D., president of the Health Law Center in Greenville, S.C., who writes Managed Care's Legal Forum column. "That suggests that there is someone at the top who is 'boss.' But there is much more of a feeling now that virtual integration is the way it's going to happen. New structures will be created–carve-outs, 'networks of networks' or super-PHOs, if you will. PHOs don't make sense in the early markets–they are mainly expressions of loyalty among physicians. Later they can put in place credentialing and benchmarking, but as soon as a member can get a better deal negotiating individually, he or she will do that. Doctors want volume–and high-quality volume."
"You can only have true vertical integration by integrating at all four levels–structural, functional, clinical and cultural," says Peter Boland. "Most hospitals have only reached the first two levels, but behavior really changes at the fourth level, the cultural level. That's where the physicians are truly part of the package. And until they are, physicians and physician groups will be looking for ways to control that premium dollar themselves."
Ramifications for plans
How do managed care companies compete, now that in many cases they are all equally in "partnership" with nearly every doctor in the area? Ironically, having acquiesced in this world of multiple contracting to meet purchaser demand for broad physician networks, many of them now face an additional demand from the same quarter that they differentiate themselves from their competitors.
"Plans compete on the basis of the doctors they offer," Johns observes. "Consumers read about 'our wonderful doctors.'"
"I guess plans could compete on how well they respond to complaints," Grant speculates. "Some companies get better-quality data–that might be attractive to employers."
Despite the confusion created by mul- tiple contracting and the way it limits HMO influence over physician behavior, the system does have its advantages. "When the patient is in front of the physician," Schneller says, "the whole situation may be so confusing that you treat every patient the same. A latent side effect of all this is that the physician will not discriminate on the basis of which plan the person belongs to." Many physicians would insist, of course, that they resist such discrimination anyway as a matter of principle.
Johns argues that the profusion of multiple contracting in many markets today can actually encourage preventive care, thanks to a kind of back-door approach to physician continuity. Granted that employers frequently switch health plans, the fact that most plans contract with the same large pool of doctors strengthens the incentive of the physician to invest his or her capitated dollars in prevention. "When that patient switches coverage, he or she is likely to be able to stay with the same physician, so that physician's investment in prevention can pay off."
It's all about 'integration'
All contracts, exclusive or otherwise, are attempts to organize and control the means of producing revenue. In the last seven or eight years, various parties in health care–managed care plans, hospitals, physicians, even employers and other purchasers–have organized to gain strength in the struggle.
In evaluating the likely shape of future business relationships in health care–including the issue of exclusivity–the critical concept is integration. "Hospitals' traditional approach has been to integrate vertically and try to control all the pieces of the continuum of care–by buying physician practices, for example," says Boland. "But big mistakes have been made in the integration of care. And we've learned that you don't need to own the components to influence them."
Ownership costs too much
Certainly, a practice's ownership will influence its affiliations, exclusive or otherwise. "Based on our research," Boland continues, "outright ownership takes too long, costs too much and doesn't deliver the bang for the buck. If you try to control by buying, you will come crashing to earth. You can't control behavior by ownership."
Instead, Boland, Grant and others all tout the concept of "virtual" integration–a pattern of strategic alliances designed to win the cost advantages of affiliation without the overhead disadvantages of ownership. In 1996, the number of publicly announced transactions involving physician groups–sales, mergers and the like–nearly doubled over the year before. Doctors are busy forming IPAs, joining PHOs and selling their practices to physician practice management companies. All this activity isn't an immediate clue to the exclusivity question, because each of these organizations can be a mechanism for connecting medical groups with HMOs either exclusively or nonexclusively.
Is exclusivity still coming?
Some observers still expect a more prominent role for exclusive HMO-physician relationships in a mature managed care market, and say it's only a matter of getting there. Neil Caesar, for example, divides health care delivery markets into four phases of development. In Phase I, managed care is introduced, and physicians try to sign with all the plans they can. In Phase II, employers embrace managed care, and HMOs and PPOs vie for their business by offering large networks. Primary care physicians learn to be effective gatekeepers, and specialist physicians learn to "market" their services to primary care colleagues. Numerous PHOs are formed.
In Phase III, Caesar says, managed care claims from 20 to 40 percent of the market, and managed care organizations themselves are beginning to consolidate. To meet more intense competition, health plans drive a harder bargain with physicians, in many cases persuading them to share the risk by accepting capitation. In exchange for physicians' assumption of risk (the theory goes), managed care organizations are more loyal to providers, paying more promptly and providing attractive performance incentives. In some Phase III markets, Caesar says, two-thirds of the patients are enrolled in only three or four plans.
Then comes Phase IV, when managed care has captured 50 percent of the market. Practices merge and grow, because managed care organizations believe only large practices can handle capitation. Some physician groups may try to negotiate directly with employers. Winners and losers become more apparent. Exclusive contracts, therefore, are less of a risk for physicians.
"There is a blurring of phases in many markets," Caesar admits. "The shift toward provider-managed risk assumption–combining financial risk with integrated systems to manage that risk –is coming more slowly than anyone expected. Why? Because we haven't found the bottom on costs. It makes zero sense to accept risk without sufficient reward, yet physicians are doing it. The more providers accept bad contracts, the longer it will be before managed care organizations really push not only for low costs, but also for high quality."
Consultant Lucy Johns suggests one reason why physicians haven't yet "found the bottom." "As long as Medicare is paying basically on a fee-for-service basis," says Johns, "there is a substantial opportunity for providers to cost-shift onto Medicare and thus avoid having to ally with one plan or another." Only about 10 percent of Medicare beneficiaries are enrolled in HMOs today, and although that percentage is rising fast, for the moment the government's method of paying health plans for Medicare services remains based on local fee-for-service utilization averages. (To read about the likely effects of changing that methodology, see "Projecting a Leaner Managed Medicare," page 83).
"When Medicare starts shifting in a serious way toward managed care," says Johns, "many doctors will be under greater financial pressure."
But Johns believes that pressure could force physicians to sign with more plans, not fewer. "The less control you have over price, the more dependent you become on volume," she says. "If Medicare reimbursement goes down, physicians will be less able than ever to turn away potential volume by limiting the number of plans they sign with."
Back to the crystal ball
When you ask managed care experts to risk that mouthful of glass and predict the industry's future, it's hard to untangle the issue of physician-HMO exclusivity from a welter of other matters that affect it.
"Physician practice management companies are coming into their own," offers Boland. "They are becoming powerful and are looking at taking the full capitation dollar and managing it. They're acting like HMOs and will be going to war against HMOs and hospitals in some markets." Whatever the strategies currently employed by PPM-owned practices, the power to mandate exclusive contracting sometime in the future, of course, lies with the PPM.
"Locking all the doctors into exclusive affiliations would hurt competition in the long run," says Rosenberg of Managed Care Resources. "And doctors would be taking a huge risk in letting that happen."
Caesar, however, still sees a pattern of exclusive contracts as something many markets are approaching, if not yet necessarily reaching. "In the future," he says, "premier groups of physicians–be they single groups or networks–will move toward having a majority of their activity in a small group of large contractual relationships. Smaller entities, on the other hand, will not be attractive enough to be offered exclusive or near-exclusive relationships in exchange for patient volume. The physicians with the clout to be desirable will attract a small number of high-quality contracts. In a given hospital area, for instance, there might develop one network. It will be rare to cut deals at the physician level without complementary deals upstream and downstream, meaning with hospitals and subacute providers."
While no one has a truly clear crystal ball, Whitney of Healthcare Business Strategies offers one prediction that seems fairly safe: "The industry will continue to consolidate," he says. "The weak players will be winnowed out and those who best serve the market will survive.
"Perpetual adaptation will be the rule," he adds. "Get used to it. Embrace it. It won't go away."
---
In St. Louis, exclusivity does not rule–
but some glimpse it on the horizon
In the Gateway City, a network of physician-hospital organizations deals with managed care plans, but currently doesn't require exclusive commitments from its physicians. That may change before long.
How do you 'partner' strategically?" asks Paula J. Friedman, vice president for business development at the St. Louis Health Care Network, which is part of the six-state SSM Health Care System, one of the largest Catholic health care networks in the country.
It's a rhetorical question, because Friedman already has some experience with "partnering"–enough to suggest to her that while her network now offers an effective response to the market's demands, that response will have to keep changing.
"Providers can collaborate with a payer, develop a competing plan, contract with everyone else's plan or go directly to the market and contract with employers. Small panels of providers meet cost-containment needs, but do not always provide the amount of choice that employers want. So we began looking for a product with more choice as well as more flexibility.
"Our network is very atypical," she says. "We work closely in partnership with physicians. They sit at the table. We have 183 fully integrated physicians whose practices are geographically dispersed. We believe in an enhanced dialogue about how to align the incentives of all parties."
The St. Louis Health Care Network is made up of six physician-hospital organizations, each with a medical management committee that looks for cost efficiencies, ensures quality, documents outcomes–and works to align incentives. Physicians and hospitals contract with the PHOs, then the PHOs contract through the network's managed care organization with HMOs, employers and Medicare. "One signature delivers physicians and hospitals," says Friedman, adding that decision making will become even more streamlined when the six PHO boards merge. Meanwhile, physicians are developing practice guidelines that will govern the network's approach to care. "This is a physician-driven system," Friedman emphasizes.
Says Paul G. Schneider, M.D., an internist and president of St. Mary's, a 300-doctor PHO which is one of the six in the St. Louis Health Care Network: "We formed our PHO to put in place a strategy for contracting with providers. At the time, the largest physician groups in the city, with one or two exceptions, were four- to six-member practices."
The kicker is that membership in these PHOs is not exclusive. "Physicians can contract elsewhere and can even belong to other PHOs," says Schneider. "The hospitals did not do this to lock in doctors exclusively." Schneider himself belongs to no other PHOs, but he does admit to other hospitals.
As for the planned consolidation of the PHOs, Schneider approves. "We can all learn from each other–about contracting, about best practices," he says. "We can provide more services and get better rates for all. I do think, though, that we are evolving toward a greater degree of exclusivity.
"I believe the system will be very different in six to twelve months. Rapid change is the current norm. If a doctor needs to make a decision now about whether or not to commit his or her services to a given organization, it would be best not to commit."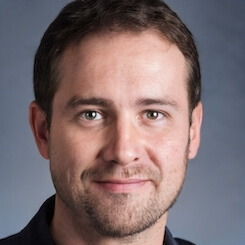 Paul Lendner ist ein praktizierender Experte im Bereich Gesundheit, Medizin und Fitness. Er schreibt bereits seit über 5 Jahren für das Managed Care Mag. Mit seinen Artikeln, die einen einzigartigen Expertenstatus nachweisen, liefert er unseren Lesern nicht nur Mehrwert, sondern auch Hilfestellung bei ihren Problemen.